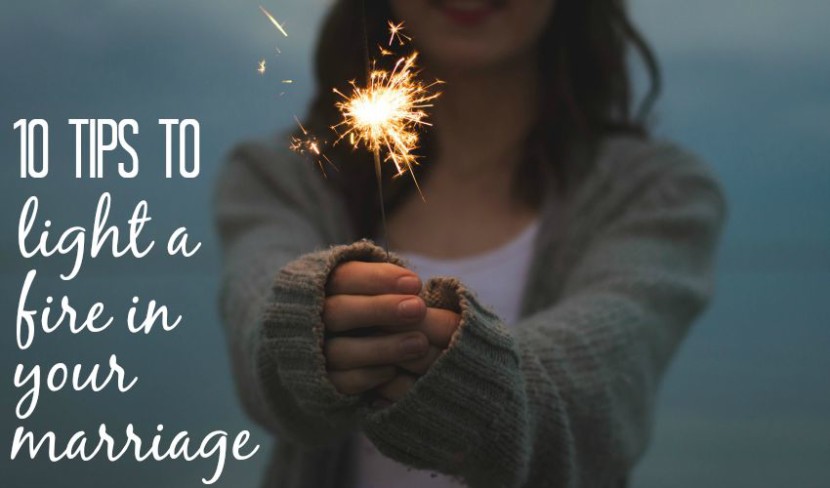 Although Hudson and I have only been married three years, we've been given lots of different marriage advice along the way – and it started well before we were married!
We did premarital counseling when we were engaged, which really helped us be intentional about discussing how we could practically apply each of these pieces of advice to our marriage. Our pastor who married us did the premarital counseling, and he helped us better understand how to navigate the joys and struggles we knew were sure to be ahead.
Here are 10 of those recommendations — and we've written a blog post about each, so be sure to click on the links to learn more about how we've applied the tips to our marriage!
Marriage Tips
1. Figure out what your spouse's love language is, and find unique ways to love them in that way.
2. Serve each other.
3. Have FUN together and be each other's best friend.
4. Prepare yourself for hard times.
5. Communicate, communicate, communicate.
6. Consistently remind yourself of your wedding vows.
7. Never stop dating each other.
8. Laugh together.
9. Set and achieve goals together.
10. Put God first.
"Working" On Your Marriage
One thing I found interesting was how often our pastor mentioned that we would need to "work on your marriage." I didn't understand what that practically meant until after we got married – it's intentionally implementing all of the things above and so much more.
Last year, I actually mentioned to a friend that I was amazed at how after only being married for a couple years, I've already learned that "marriage takes a lot of work." Her response? "Oh no…are you guys okay?"
Yes, we're fine. I love our marriage. But I have learned that one of the best ways to have a healthy marriage IS to "work on it!" As humans, we practice everything else we want to become better in…a sport, musical instrument, language, etc…so why don't we look for ways to always be improving our marriage?
A practical plan that Hudson and I have set in place to "work on our marriage" is to, every 5 years, participate in marriage coaching – even if we're NOT "struggling!" What better way to help keep our marriage strong than to revisit our marriage vows together and have a marriage coach remind us of practical ways to love and serve each other unconditionally?
Relationship Coaching
If you are engaged, I cannot recommend premarital counseling enough. It's been shown to be three times more effective for creating a successful marriage than for those who wait years to get marriage counseling. If you are already married, I encourage you to consider marriage coaching as a true investment into your marriage.
Have you participated in any sort of relationship coaching before? What is some of the best marriage advice you have been given?