A year ago today, Hudson and I received a call that changed our lives.
We were planning on spending the weekend with Hud's parents and his brother Trent. The two boys had been "fighting" over which ski resort to go to – they even submitted "application" videos to their parents of why their choice was the best.
So when we received a call from his mom that morning, we were joking about how she and Dad had better have chosen Hud's pick. But in a moment, everything changed…
It's so hard to believe that it's already been a year.
When we took this picture last January, we never imagined that this blurry photo would mark the last time we'd ever see Hud's dad. I miss him so much.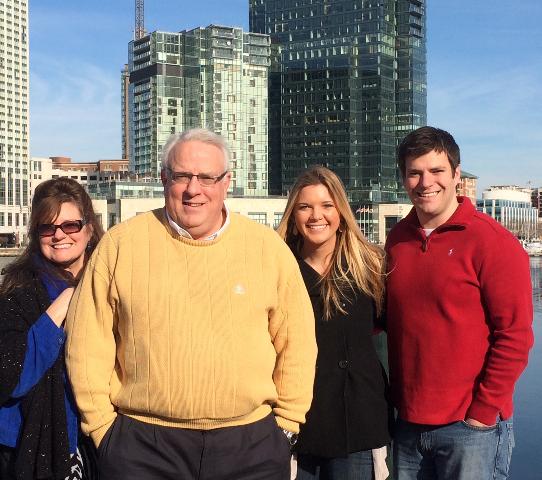 So today, I was planning to share more about the type of person Hud's dad was and how much he meant to me…but the more I thought about it, I realized that instead, the #1 thing Dad would want me to share about is the type of person Jesus is and how much He means to me.
This year, I've thought more than ever before about eternity. To be honest, I have a really hard time processing the word "forever" — like what does that mean?! For some reason, I always think about getting on the bus for the first time as a kindergartener and how that feels like "forever" ago…but that's only been 20 years. I hope that I have 20 and 20 and even 20+ more years after that ahead of me, but what if I don't?
What if I don't wake up tomorrow? Or what if you don't?
We want to think it will never happen, but…it does. We aren't guaranteed tomorrow – or even today. One thing we all know is that one day, it'll be our last.
So why is it so easy for us to put off thinking about what our forevers will look like?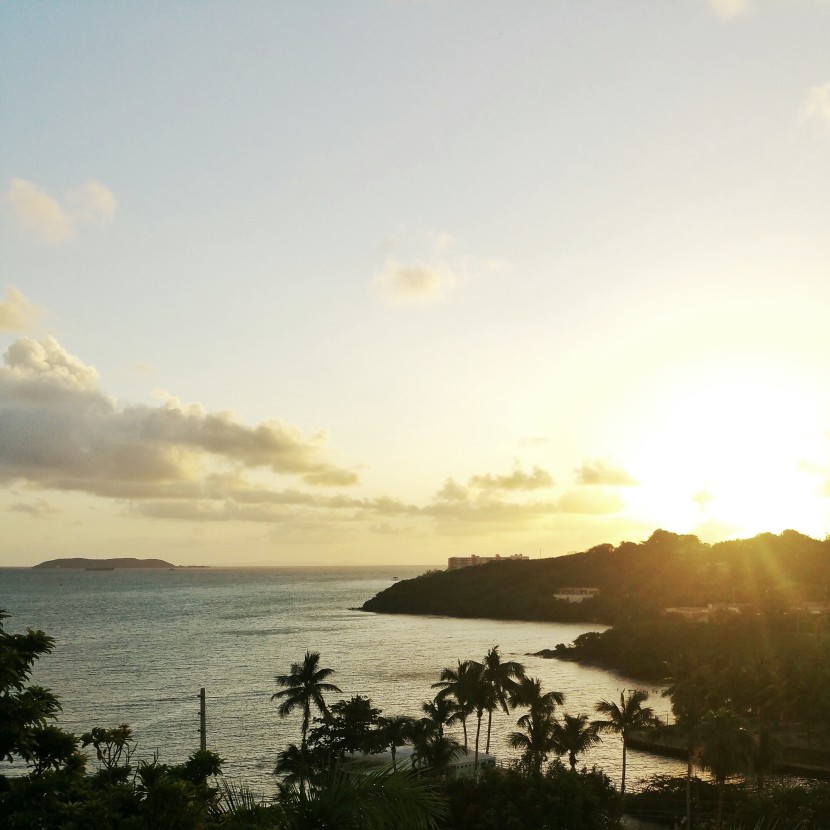 I'm crying as I write this because I can't imagine losing another person I love.
But even more than that, I can't imagine losing someone before I have the opportunity to share with them about the joy that I've found in Jesus Christ. If I really believe that He is the most important aspect of my life, then how can I not share that?!
So here goes…
I believe that, regardless of how many good things we do, we will never be "good enough." How would we even know what "good enough" is? I really want to be a good person, but I also don't want to spend my whole life wondering if I'm good enough – because I can tell you now that I'm not. I definitely do not deserve to spend my forever in Heaven.
But I have so much peace in knowing that God does not ask us to strive for perfection. God loves us so much that He sent His son Jesus Christ to this world to die as a sacrifice for our sins so that we have the opportunity to spend eternity with Him! That just blows me away. I believe that the only way we can be 100% sure that we will spend our forevers in Heaven is to believe and admit that without Jesus' sacrifice, we will never be good enough. And then, out of thankfulness for what He has done for us, to live focused on honoring God.
I truly believe that choosing to follow Jesus is the best decision I have ever made. I'll never understand why bad things happen or why Hudson's dad died so unexpectedly, but I do know that God loves us so much — and I've found that He is the only constant thing in this world when it can sometimes seem like everything else is falling apart. And my biggest prayer is that everyone I know will be able to experience the joy that I've found in believing in Him.
So whether or not you agree with me — today, will you think about your forever? Will you take 10 minutes of your day to ask yourself if you are 100% sure you know where you'll spend it?
Thank you for taking the time to read this — it means so much to me that you did — and thank you so very much to everyone who has prayed for and encouraged me and Hudson this year. We are so incredibly grateful for you!