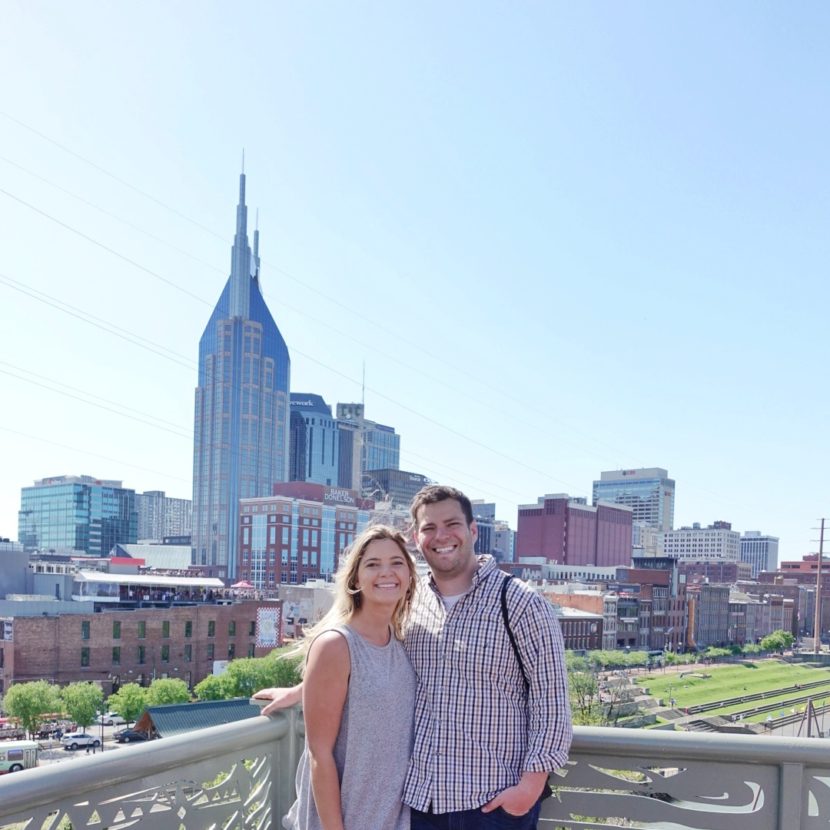 Tennessee is the state I've been most excited about visiting this year, so it feels surreal that we're here now! From beautiful landscapes to the most popular national park in the US to our favorite city of our "Round 2" RV roadtrip so far, Tennessee has so much to offer!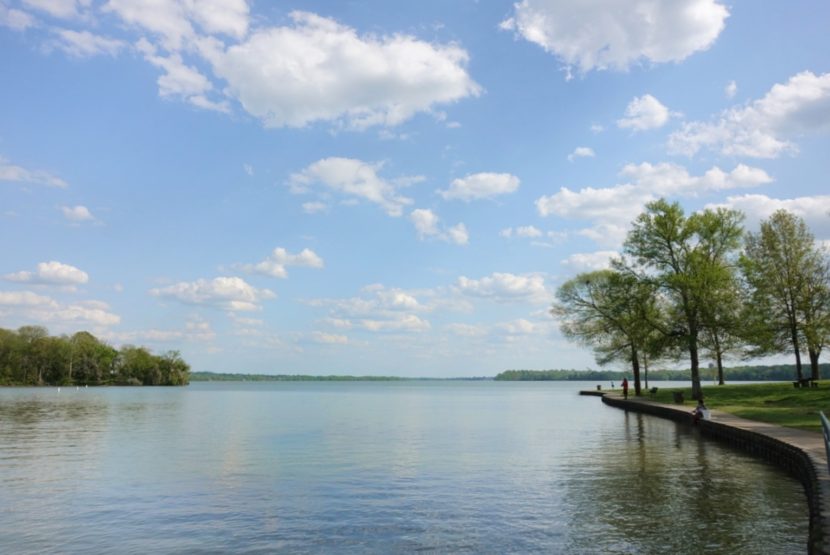 Since Tennessee is such a wide state, we actually entered it four different times in between other states to hit each of the biggest cities in Tennessee: the northeast (Knoxville), the southeast (Chattanooga), the southwest (Memphis), and then the north-central (Nashville)!
We've really enjoyed our time in Tennessee. Here is a recap of our favorite things we did in each of those places, and some insight on the best things to experience in Tennessee! You can click on the links below to jump to each section:
Knoxville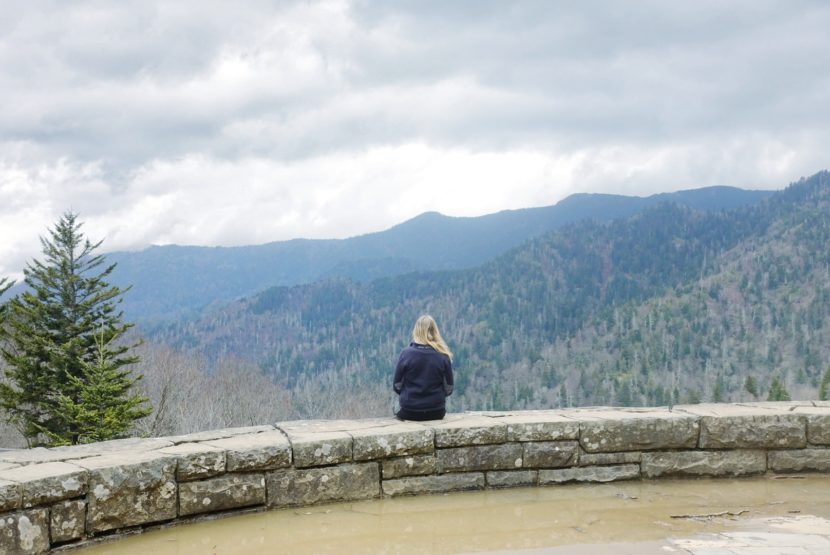 We briefly visited Knoxville, Pigeon Forge, and Gatlinburg on our way to Great Smoky Mountains National Park! Apparently the Great Smoky Mountains was the most visited national park in America last year! It beat #2, the Grand Canyon, by over 5 million visitors. Surprised us, but it sure is beautiful!
Chattanooga
Hang Gliding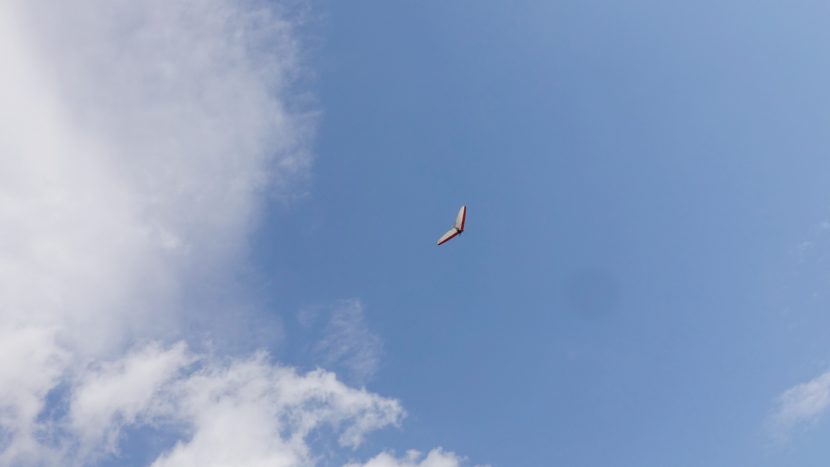 One of the coolest things we've done on our trip was near Chattanooga…hang gliding! It was like real life Disneyworld "Soarin," but even more fun. We got towed up into the air by an airplane, and then unclipped and glided down!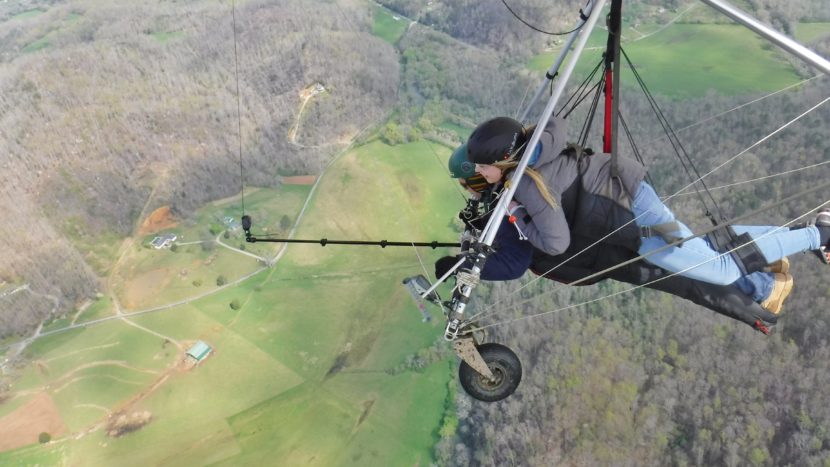 The flight was so smooth, and the Lookout Mountain Flight Park team (which are technically on the Georgia side of Lookout Mountain, but very close to Chattanooga) did a great job of making us feel comfortable and safe.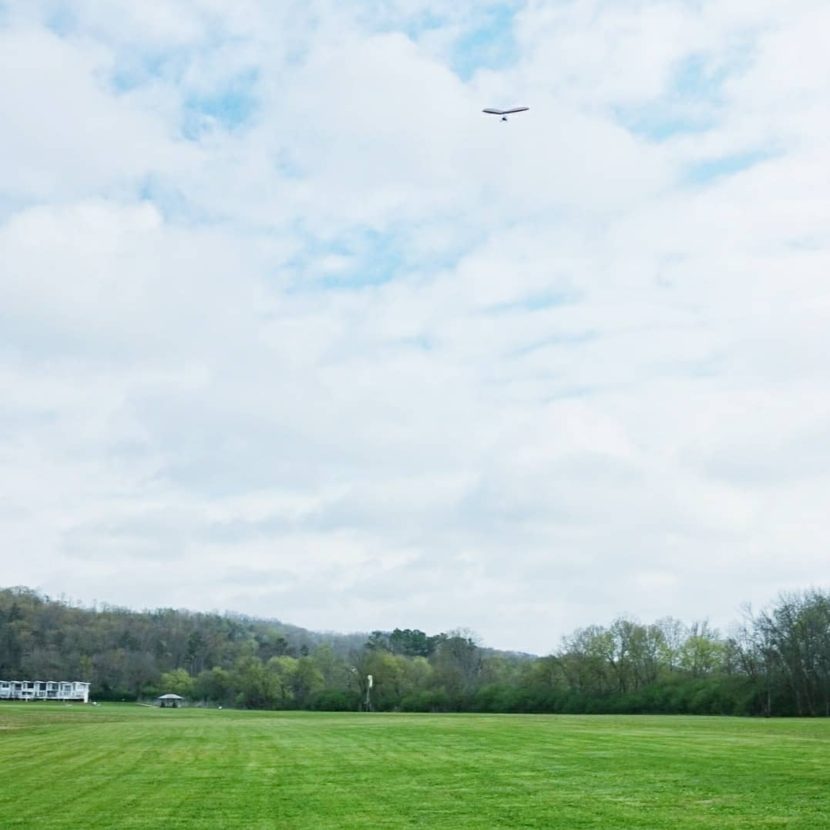 One thing that was really neat is that you get to take over the "controls" for a little bit up in the air! They even offer Introductory Experiences where, on the training hills, you can be in the glider by yourself! We would highly recommend going hang gliding – even if you have a fear of heights, I'm sure you will love it!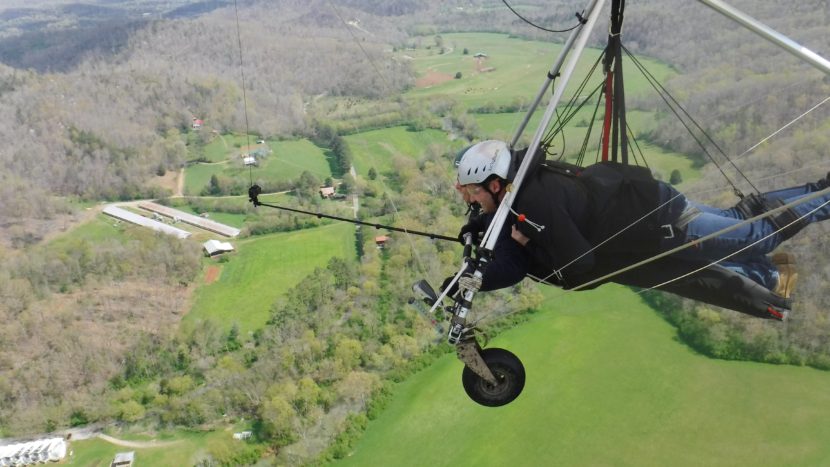 Lookout Mountain
Lookout Mountain is the most popular attraction in Chattanooga, and includes Rock City, Ruby Falls, and the Incline Railway.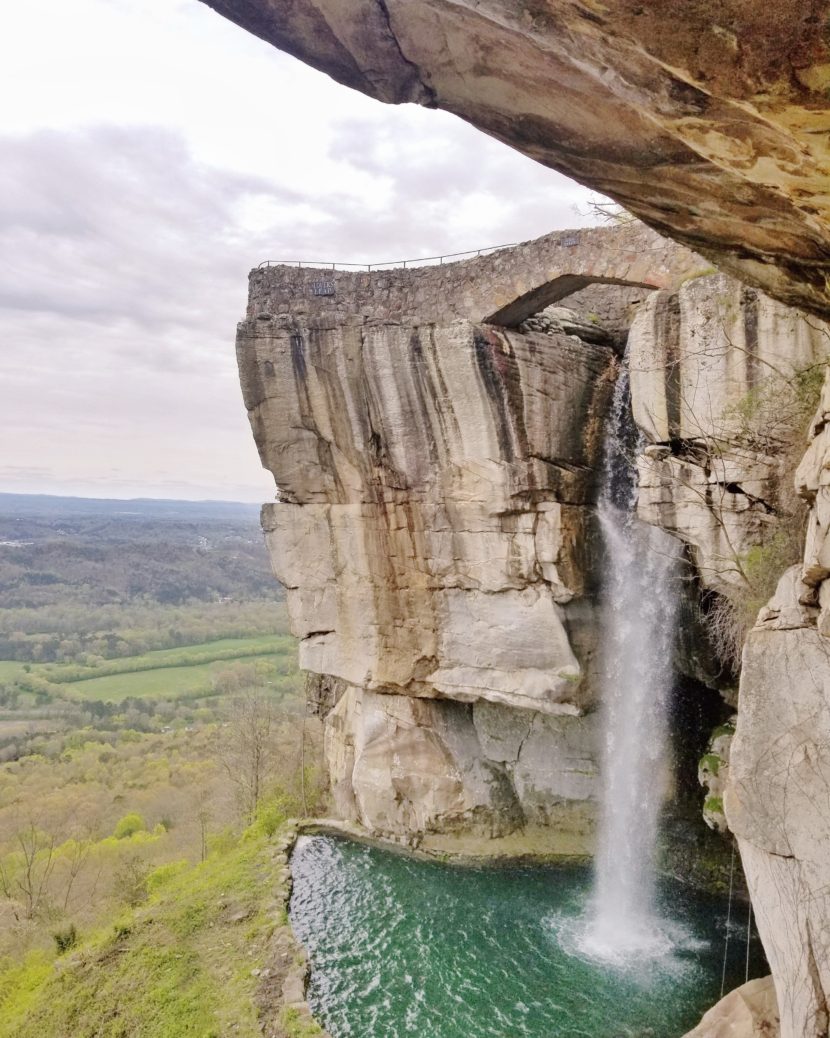 Rock City is a beautiful garden area with an overlook where you can overlook seven different states! The lush falls, green grass, and rock displays reminded us of the beauty of Ireland (which only Hud can actually attest to, since I've never been there :)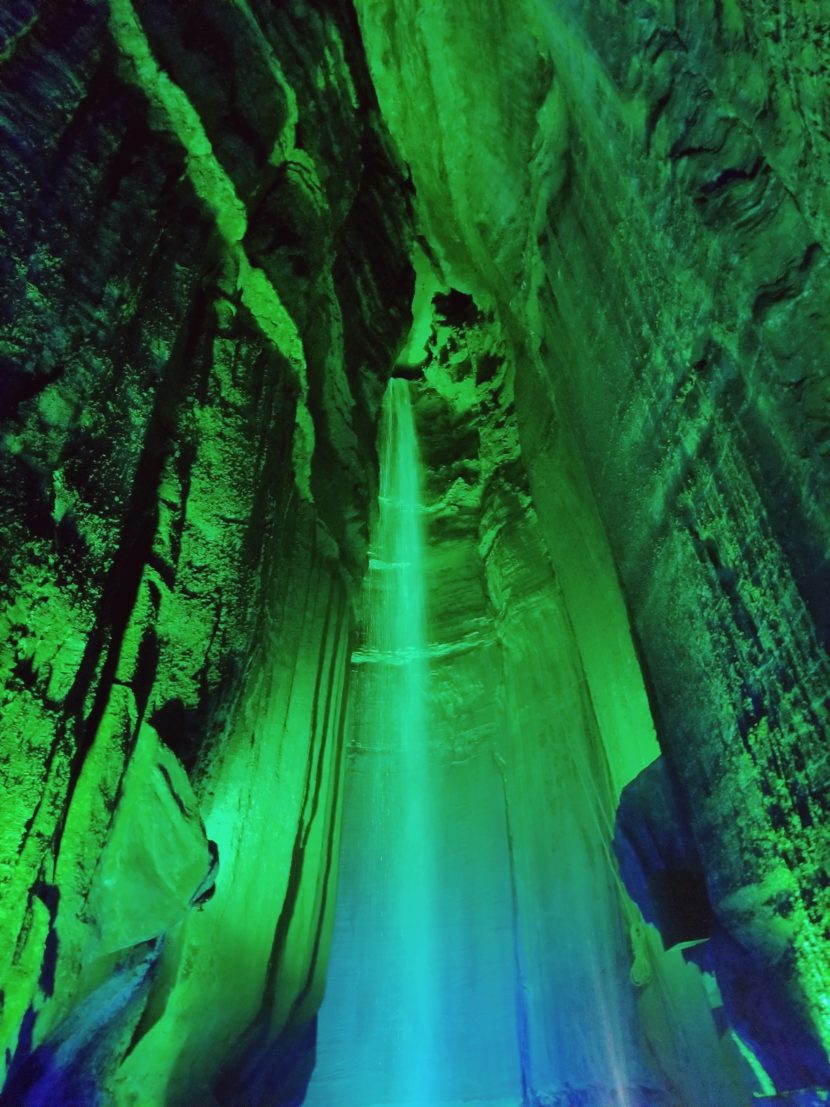 Ruby Falls, the tallest underground falls in the world, involves a cave tour before stumbling on a majestic, color-illuminated falls. And the Incline Railway is a really neat view of Chattanooga from near the top of historic Lookout Mountain.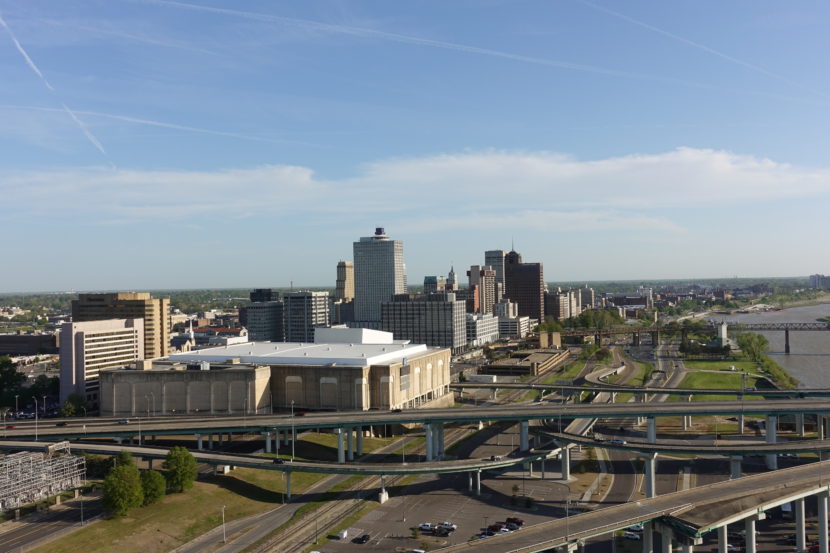 Memphis
There is SO much to do in Memphis! This historic city is right on the Mississippi River and is known for its blues, soul, and rock music origins.
Things to Do
Peabody Ducks March: This happens every day at 11AM and 5PM at the Peabody Hotel. It doesn't last for very long, but it's a very iconic Memphis thing and hilarious to see!


Beale Street: Another "must do" Memphis thing, this is a historic location and the main spot for Memphis' nightlife.

Bass Pro Shops Pyramid: Bass Pro purchased what used to be the Memphis Grizzlies stadium and turned it into an all-in-one shop, hotel, restaurant(s), bowling alley, archery range, laser arcade, aquarium…I could go on. It is HUGE and you could spend a whole day exploring it! Taking the elevator to the top of the pyramid is really fun and a great way to see the Memphis skyline.
Mud Island River Park: This offers another great view of the Memphis skyline, the Mississippi River, and is easy to access through the Big River Crossing bridge!

Malco Summer Drive-In: This was recommended to us by another RVer, and we were so glad we went! There's not too many opportunities to take a 39 foot RV to a drive-in theater :) We saw Ready Player One, and it was pretty neat getting to sit in the comfort of our own RV while watching a movie!
Attractions to Tour
Graceland: Graceland is the home of Elvis Presley, but it's so much more than that. There is also a 200,000 foot complex featuring restaurants, museums, and more. Plus, his personal collection of cars and planes!



We learned SO much about Elvis, and it was really neat to see where he lived. They have a number of different ticket packages, from just a house tour to the Ultimate VIP Tour.

You can also stay at the Guest House at Graceland, which is right on the property.

This is an experience in itself, a boutique hotel designed with subtle elements of Elvis' distinct style. We loved staying here as it is so close to nearby attractions and was a great place to relax after touring Graceland.

Slave Haven Underground Railroad Museum: Located in a home used in the underground railroad, this museum tour gives an in-depth look at the horrific slave trade and how the underground railroad helped slaves escape to freedom.

Gibson Factory: We didn't know anything about guitars before taking the Gibson Factory Tour, but we walked away with a whole new appreciation for these musical instruments. All Gibson guitars are literally created by hand, and it was impressive to see!

National Civil Rights Museum: Memphis has historically been a center for civil rights, and this museum provided so much information on both past and current civil rights struggles. Located at the Lorainne Motel, where Dr. Martin Luther King, Jr. was assassinated, it was very sad yet very insightful to learn more about that tragic day and some of the issues that have persisted since then.
Places to Eat
City Tasting Tours: The "problem" with Memphis is that there are SO many great places to eat, so this food tour was the perfect solution! Cristina (the owner) was the most wonderful tour guide and did a great job of introducing us to some of the best food in Memphis along with sharing a lot about Memphis.


We always love food tours because who doesn't want to eat while learning history?! City Tasting Tours was on another level, though, because the portion sizes were HUGE! We had to save our food from the final stop (make your own cupcakes!) because we were so full…that's a first!

The Second Line: A restaurant located in mid-town, The Second Line has a casual atmosphere, fresh and local ingredients, and New Orleans-influenced food. Our waiter was great and was a Memphis native, so that was really neat to learn more about the city from a local's eyes (again, while eating delicious food. :)
Campgrounds to Stay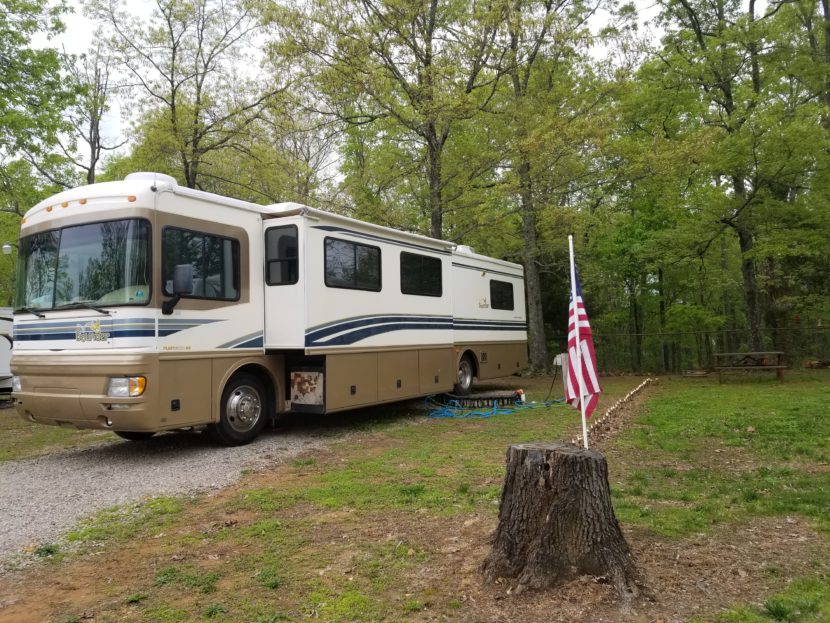 Outside of Memphis is Cherokee Landing RV Campground, a Thousand Trails campground located in the most beautiful woods and right on two lakes! We stayed here for a week and it was the most relaxing and wonderful experience.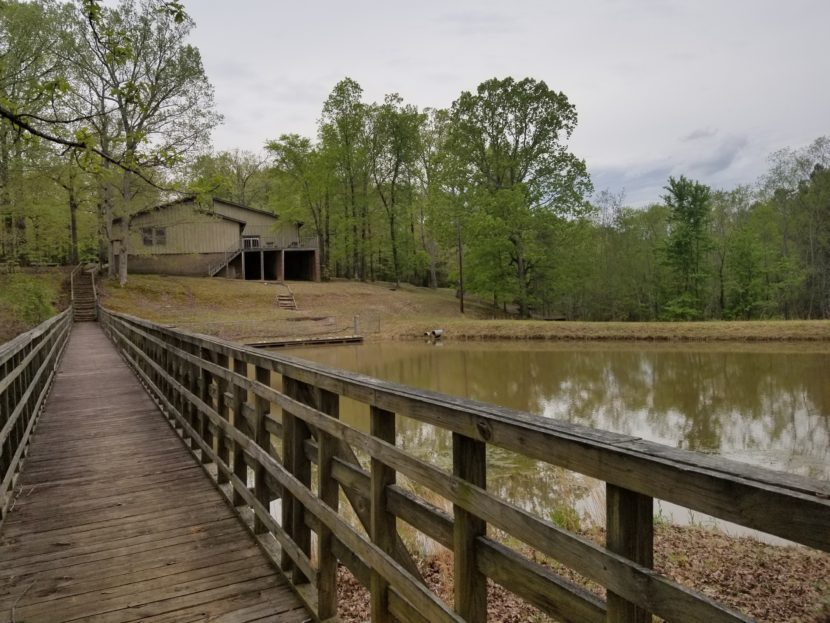 The weekend we arrived, the campground hosted a potluck and we got to meet many other full-timer RVers. One couple, who were in their 80s and had been RVing for over 20 years, had us over for drinks the next night and breakfast the following day. Pete and Shirley, you are gems, and it's people like you that motivate us to continue to travel and want to share the same kindness you showed us!
<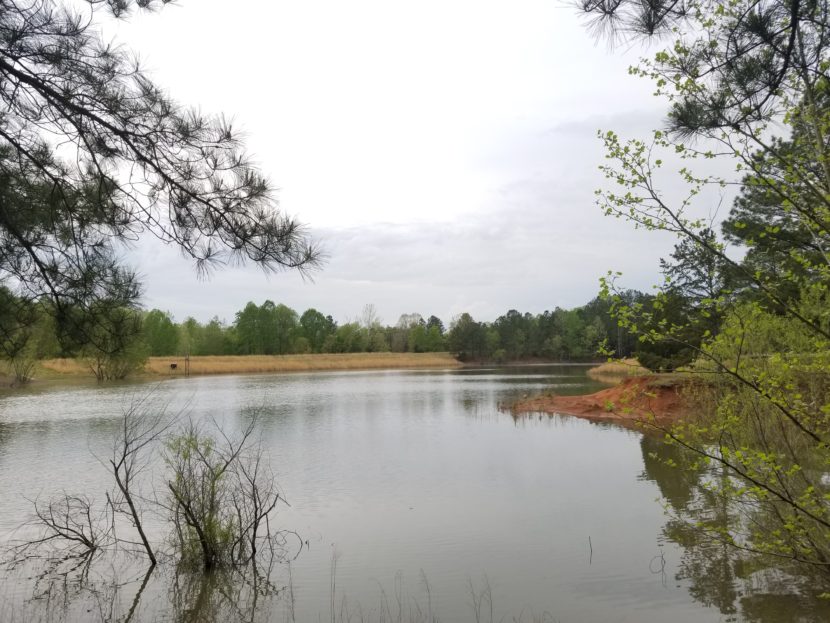 Encore and Thousand Trails campgrounds are always known to be wonderful, but this was one of our absolute favorites. The hosts were so incredibly kind, the campground was very family friendly (there's even a pool for the warmer months!), there were beautiful landscapes with great trails to run on, and the atmosphere was so peaceful. We absolutely loved our stay!
Nashville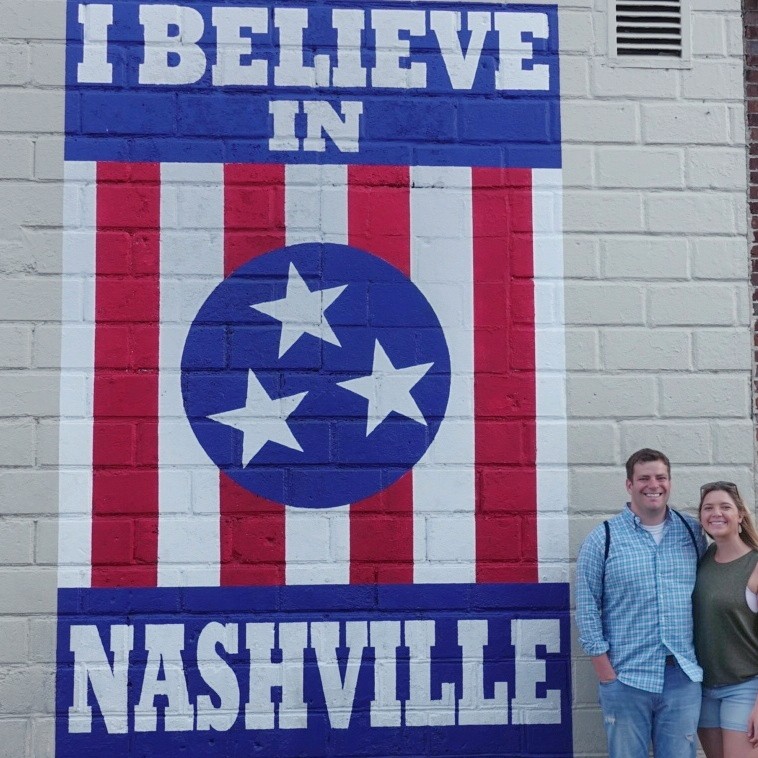 This was my first time in Nashville (and Hud had only visited as a kid), but for the past couple years I've been joking (the mostly serious but kinda joking kind) with Hud that I want to move to Nashville someday. After visiting, I'm even more into that idea! Nashville – aka Music City – is SO much fun and offers a million different things to do.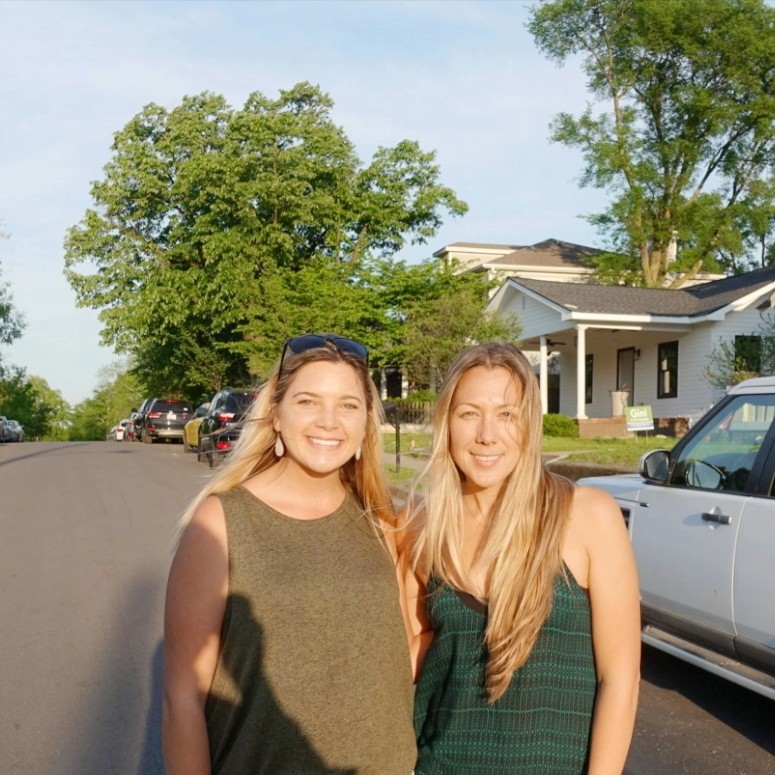 And if you're into music (especially country), it's even better. Like, we randomly heard Hunter Hayes doing soundcheck for a concert, and literally ran into Colbie Calliat on the street. I'm a huge fan of country music, so getting to spend time in Nashville is a dream!
Things to Do
Attractions to Tour
Ryman Auditorium: The Ryman is the original location of the Grand Ole Opry, and is called "the mother church of country music" because it actually began as a church!


We learned a lot about the historic Ryman auditorium through the backstage tour. They also still hold concerts there, which we really hope to attend someday!

Country Music Hall of Fame: Whether you are more into current country music or country music from "the good ol' days," the Country Music Hall of Fame most likely has an exhibit on it!


We learned a lot about the history of country music, and also had fun seeing exhibits like the dress Carrie Underwood wore when she won American Idol and Taylor Swift's outfit for her "Love Story" music video.

Also through the Country Music Hall of Fame, you can tour Historic Studio B (where Elvis and many others recorded) and Hatch Show Print (a very popular letterpress shop in Nashville). We didn't know anything about letterpress before doing the Hatch Show Print tour, but walked away with a whole new appreciation for it (we even got to make our own print)!

City Tours: We began our time in Nashville with Really Entertaining Tours, a walking tour which taught us a lot about the history of the city (even taking us past the capitol building) and helped us understand the layout of downtown. Ryan, the owner and tour guide, was really entertaining. :)


We later did Gray Line's Homes of the Stars tour, which takes you all around Nashville and the surrounding cities where celebrities live. There's not a lot that you can actually see, but it's fun to picture where the various country music stars live!

Our favorite city tour (besides SongBird Tours, mentioned above) was Old Town Trolley Tours. This is a hop-on-hop-off trolley that gives SO much information (and has really wonderful guides), but also doubles as transportation to areas of the city that are more difficult to get to through the city bus system (which we used exclusively in Nashville – there are not good parking options downtown). Above is a picture from Biscuit Love, which is in The Gulch and is an Old Town Trolley Tours stop that's more difficult to get to by bus. We've done Old Town Trolley Tours in other cities before and always enjoy them, but our favorite one was in Nashville.

Other Attractions: I could write another 8 pages (currently what I'm at with this draft!) about all of the other attractions in Nashville, but instead I'll just list them in order of our favorites: The Parthenon & Centennial Park, 12 South Neighborhood (Draper James, Imogene & Willie, I Believe in Nashville Mural), Belle Meade Plantation, Bicentennial Capitol Mall & the Tennessee Capitol Building, The Gulch Neighborhood (What Lifts Your Wings Mural, Biscuit Love), Universities (Vanderbilt, Belmont, Tennessee State, Lipscomb, and more), Nashville Farmers Market, Music City Walk of Fame, Franklin & Hendersonville (nearby towns) Madame Tussauds Nashville, Musicians Hall of Fame, and the Lane Motor Museum. And there is sooo much more – if you want a better understanding of different neighborhoods in Nashville, feel free to let me know – each one seems to have its own sort of personality!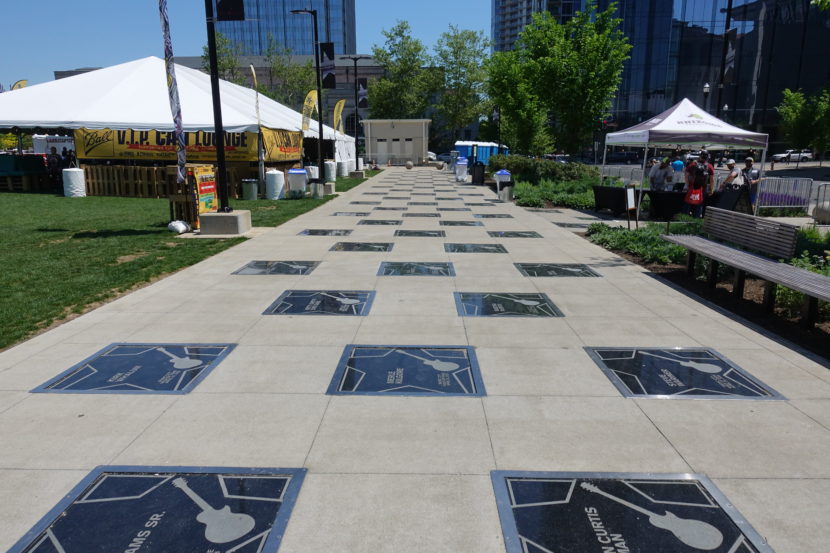 Places to Eat
There are SO many incredible restaurants in Nashville, so I figured the easiest way to list these would be by areas of the city!
So all of that to say, Nashville – and Tennessee in general – is SO much fun and offers a lot to do. Really grateful we'll be here for the next month, because I'm not ready to leave any time soon! It's been in the high 80s every day, and I wrote this blog post while swinging on my hammock overlooking a pond. :) Thanks for the mems, Tennessee!