Georgia is home to a lot of really beautiful and diverse landscapes. From its secluded beaches to the Spanish moss-covered parks – and of course one of the biggest southern cities in the USA – there is a little bit of everything in this southern state! Here is our list of the best things to do in Georgia.
Nature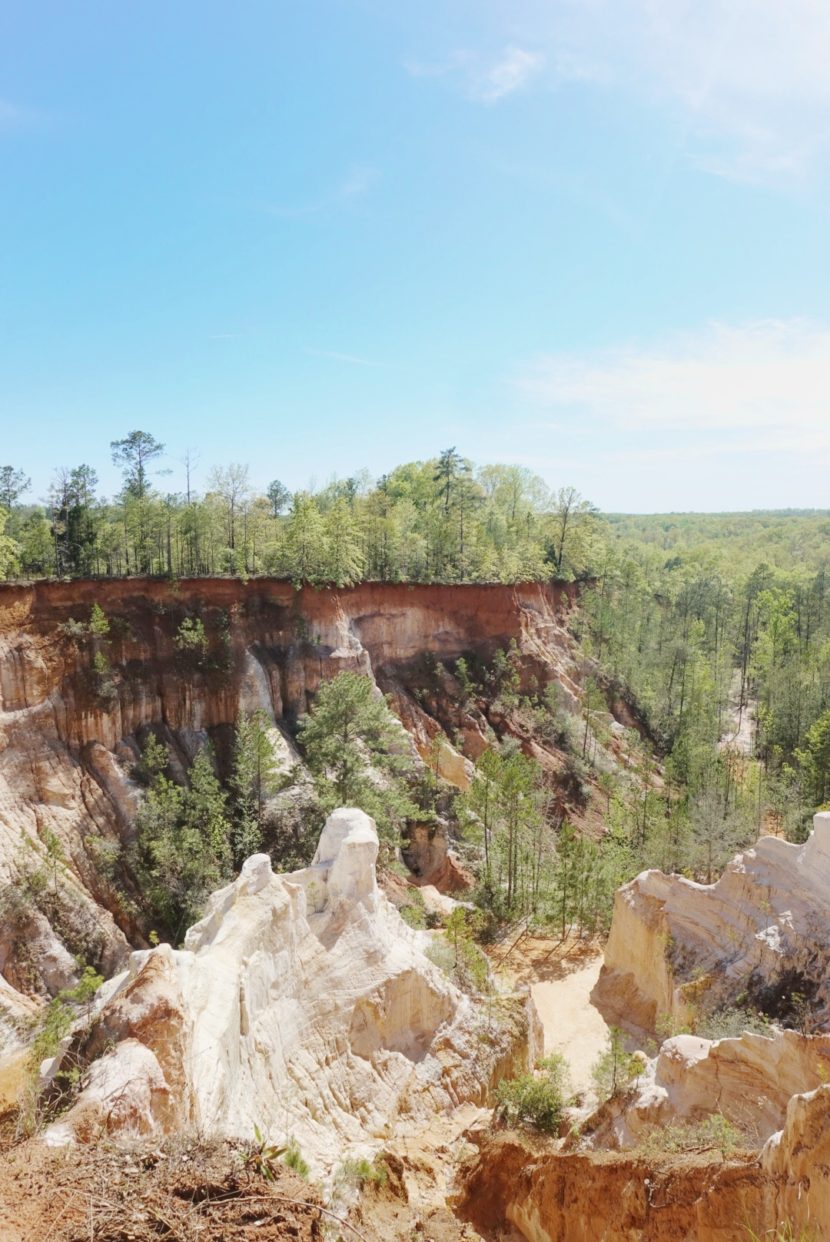 Of course, no trip through Georgia would be complete without a visit to a peach orchard! And what better place to taste a local Georgia peach than in Peach County!! We stopped in to Lane Southern Orchards and tried some of their tasty peach ice cream and saw part of their massive peach orchards.
From there we continued west and visited Providence Canyon State Park, which some people call "the Little Grand Canyon." It was really pretty and offered several awesome hiking trails through the canyon. Later on, we visited Cloudland Canyon State Park in northwest Georgia and saw some beautiful waterfalls!
Savannah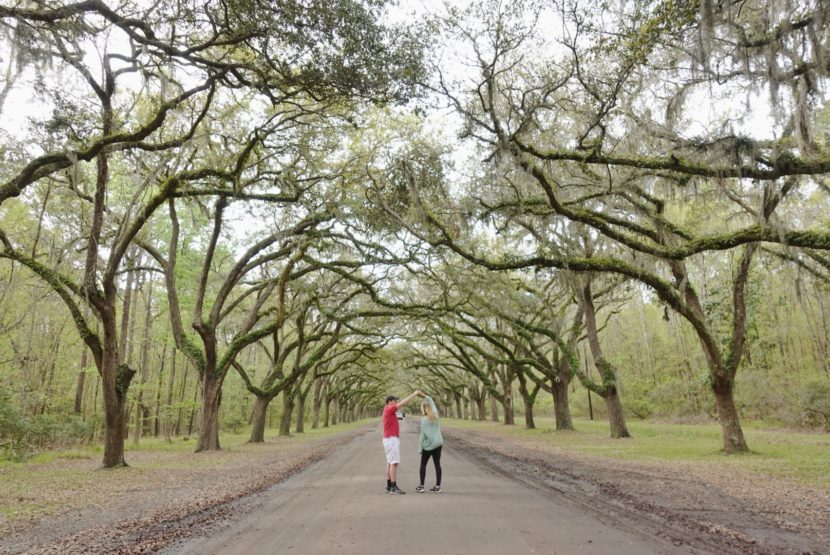 Savannah is a beautiful, fun, mid-sized town located on the coast of Georgia. At the start of our trip last year, Em and I actually spent our first night in a campground just outside of Savannah (on our way to Florida), so it was neat to experience more of Savannah this time around. Two of our favorite spots were Forsyth Park and Wormsloe Plantation. With its Spanish moss-covered trees and beautiful landscaping, Forsyth Park is one of the most beautiful, iconic urban parks that we have seen on our trip!
Wormsloe Plantation is about 15 minutes from downtown Savannah and it is well worth the drive. The main attraction here is the 1.5 mile oak avenue drive. The beautiful oaks have been featured in several movies and is really a sight to see! (Props to Em for running ahead to get a shot of the RV ;)
Atlanta
Atlanta is one of the most well-known cities in the country, and for good reason. Em and I spent several days exploring Georgia's capital city and still weren't able to see it all! Atlanta is one of the few US cities to ever host the Summer Olympics, is home to several prominent businesses such as Coca-Cola, CNN, and Chick-fil-A, and is filled with a rich history and culture. With so much to see, we found that the CityPass was the best and most cost-effective way to experience this amazing city!
Georgia Aquarium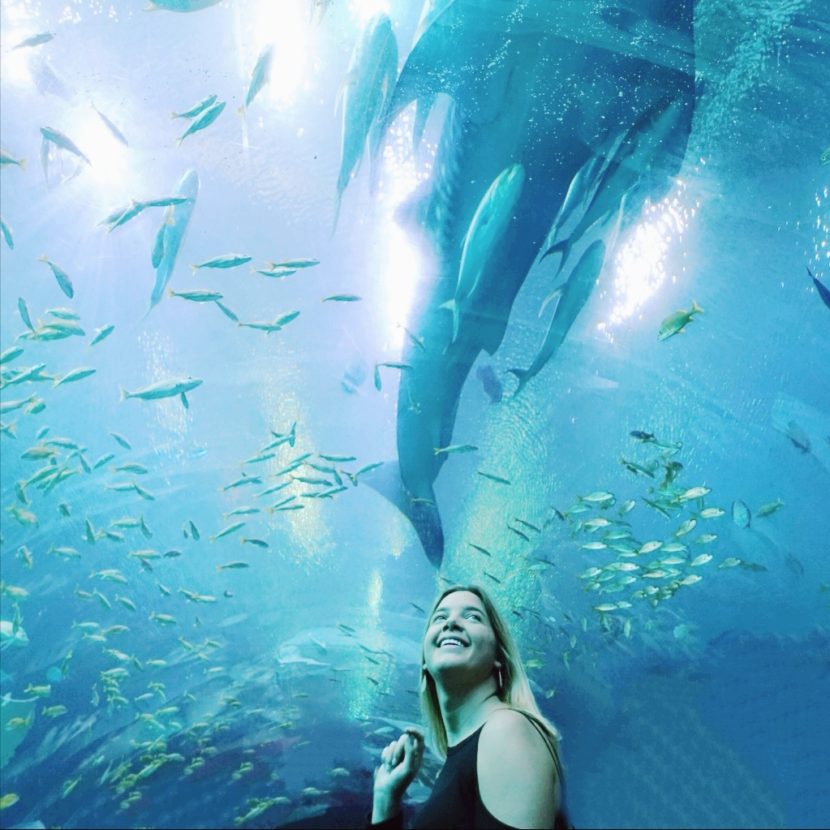 One of the most impressive things in Atlanta is the Georgia Aquarium! Having visited dozens of cities across the US, Em and I usually try to pick and choose which museums, zoos, and aquariums to visit. When we lived in Maryland, we even got to sleep overnight in the shark room of the National Aquarium, but none of our experiences could compare to the Georgia Aquarium! Its 6.3 million gallon aquarium is the largest aquarium in the world and houses more than 100,000 sea creatures, including whale sharks! If you can only go to one aquarium in the US, the Georgia Aquarium is the one to visit!
World of Coca-Cola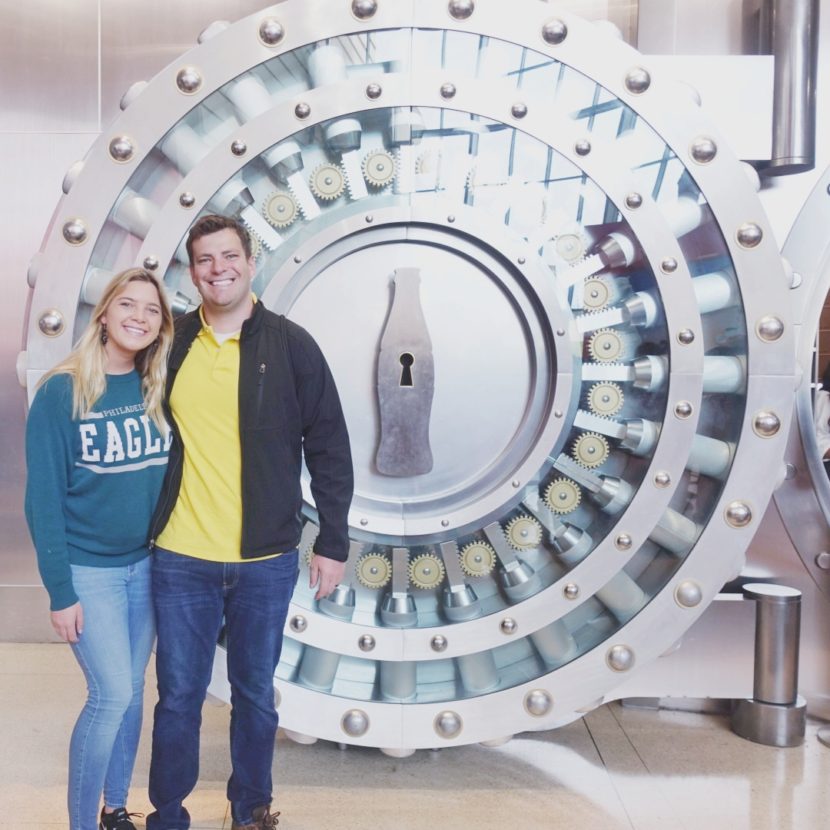 Atlanta is home to several major companies, including one of the most recognizable brands around the world: Coca-Cola! At World of Coca-Cola, we got to learn about the history of how one man was able to take a 5 cent soda and turn it into one of the best known and trusted brands in the world! Our favorite exhibit was "Taste It!" where we got to sample over 100+ Coca-Cola beverages from all around the world! The whole experience was a lot of fun and had a little something for everyone!
Centennial Olympic Park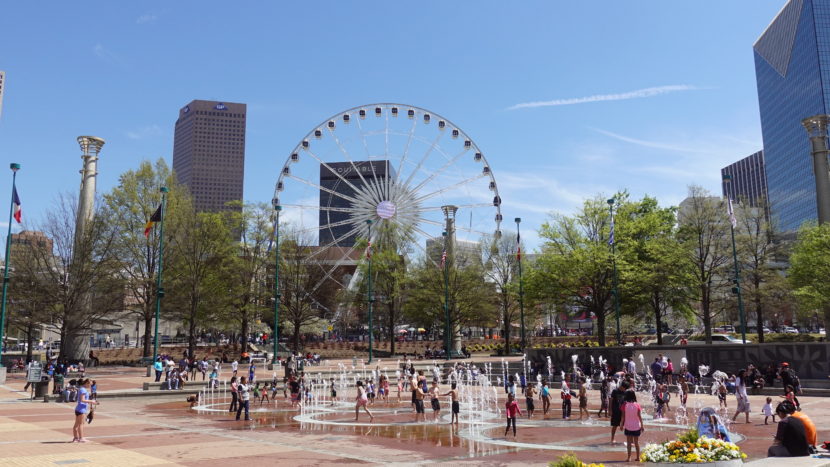 Centennial Olympic Park (part of where the Olympics were held! is located downtown Atlanta and is home to many of the city's top attractions, like the ones mentioned above). We figured one of the best ways to see the city was from the ferris wheel that overlooks the park. It was a lot of fun and gave us a great bird's eye view of the city!
CNN Tour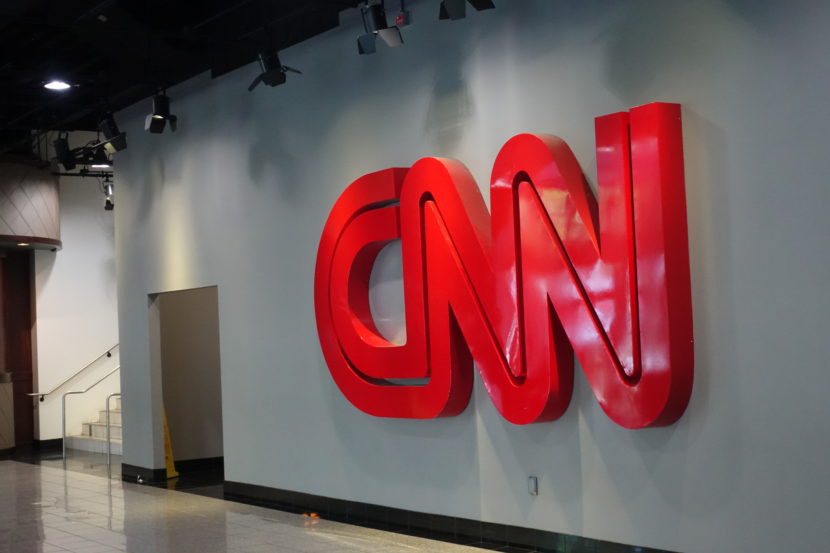 On the other side of Centennial Olympic Park is CNN's headquarters, where we participated in a CNN Tour. The tour starts out with a ride up the world's longest freestanding escalator, which overlooks the building. Our tour guide was extremely knowledgeable and guided us through actual CNN offices and news rooms. It was really interesting to hear about the history and hard work it took to start the world's first 24-hour news network! The tour gave us a new appreciation for just how much work goes into reporting news every single day!
College Football Hall of Fame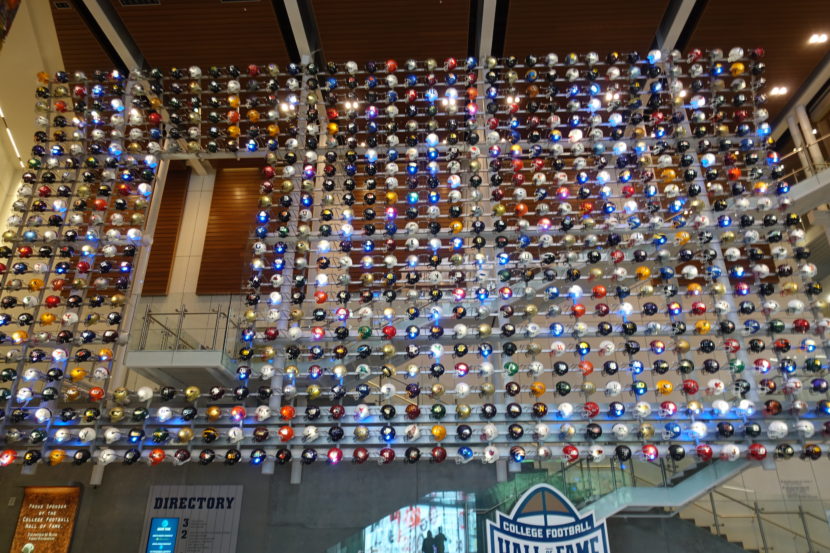 Another really awesome experience located in Centennial Olympic Park is the College Football Hall of Fame! Right when you walk into the building, you are greeted by a huge wall 760 school helmets (they even had Liberty where we went to school!). One of the coolest things about the experience is that you are given a electronic pass that you set up with your team of choice, so that as you walk through the exhibits, you are able to see custom info about your favorite team and its players. They also have an indoor playing field where you can test your skills of field goal kicking and practice a goal line diving catch.
Chick-fil-A Headquarters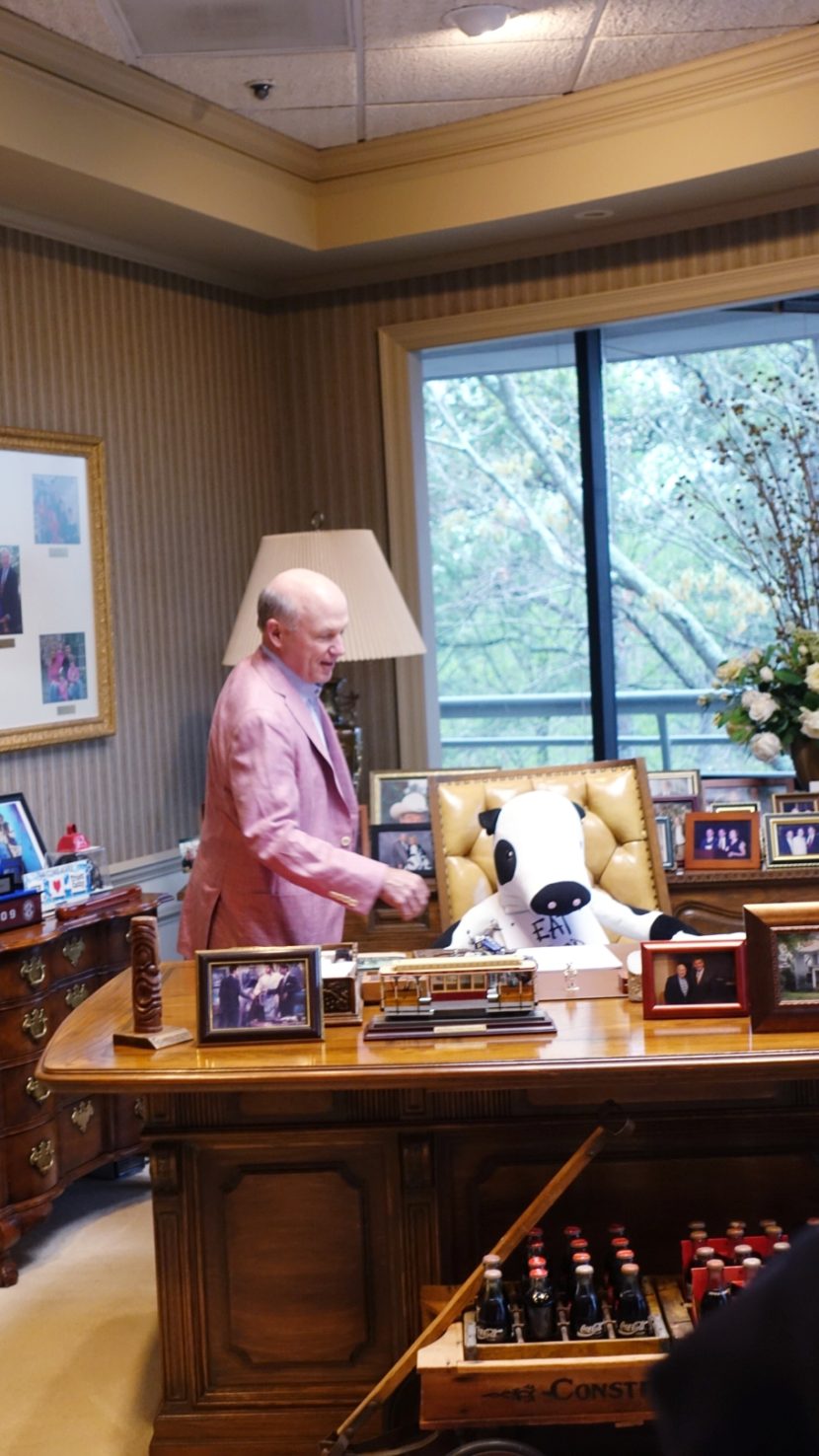 Ever since we ate our first Chick-fil-A sandwich, Chick-fil-A has been one of our favorite fast food restaurants! So we couldn't pass up on the opportunity to visit the OG Chick-fil-A store and take a tour of their headquarters! The company's headquarters are truly impressive and our tour guides were some of the nicest guides we have ever had!
A real treat was that we actually got to meet the CEO of Chick-fil-A on our tour! He took time out to talk and take pictures with our group! He told us that although he really wants Chick-fil-A to succeed as a business, the most important thing in his life is his faith in Jesus. Which is really amazing to hear from a CEO of a billion dollar company! Meeting him and seeing the headquarters really made us realize why Chick-fil-A seems like a family run restaurant with exceptional food and service…because it is! (Another bonus was we got free vouchers for Chick-fil-A sandwiches at the end of our tour =)
Martin Luther King, Jr. National Historic Site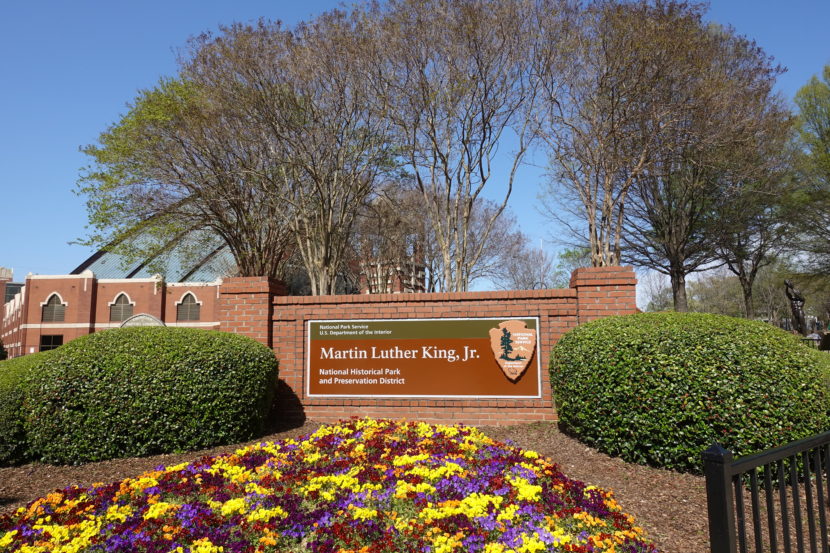 During our visit to Atlanta was the 50th Anniversary of when Martin Luther King, Jr. was assassinated. On that day, we visited the National Historic Site which included his boyhood home, church, grave, and museum that honored his legacy. It is truly amazing to see all that he did to help unite the country through peaceful protest and preaching the truth that all men are created equal.
Downtown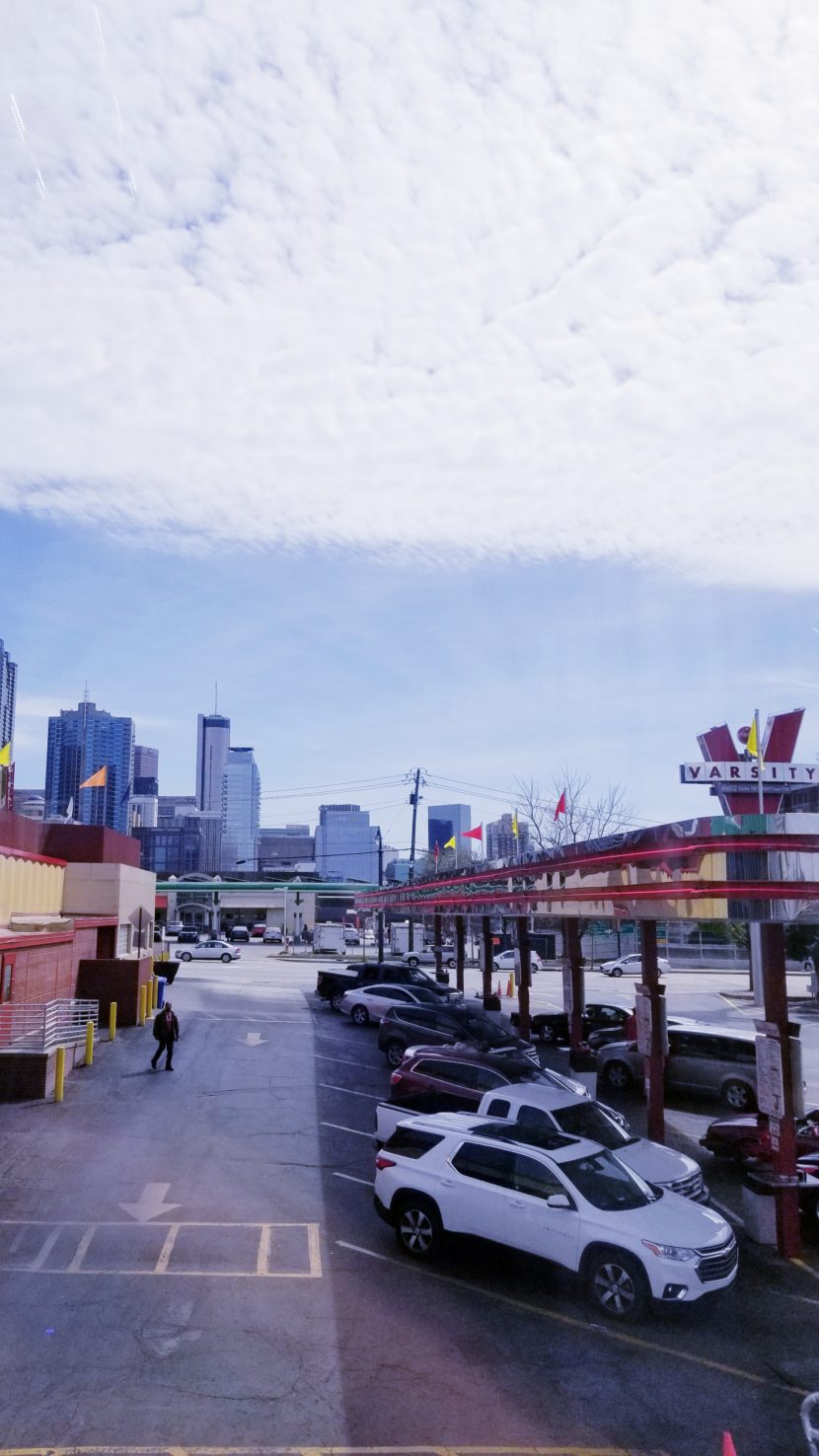 Other fun things that we did while we were in Atlanta were eat at The Varsity, see the capitol building, and visit Piedmont Park. The Varsity is an iconic restaurant chain of Atlanta. With over 800 seats and room enough for 600 cars (and even RV parking), their downtown location is massive! It was a fun experience that made us feel like we traveled back in time. Piedmont Park is a beautiful park with amazing views for the city's skyline (unfortunately a good portion of the park was closed for an event when we were visiting =(. I guess that just gives us another excuse to come back and visit Atlanta again! =)
We had an awesome time in Georgia and hope to visit again in the future!