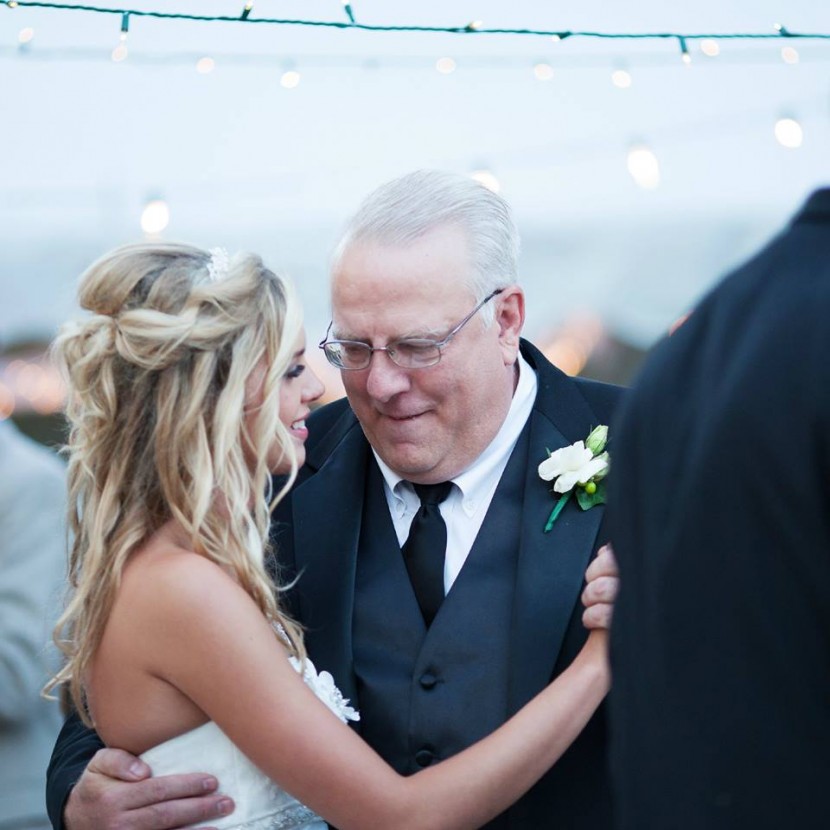 Where do you begin when there are no words?
"Hey Emily, I just want to let you know that I love you, I'm praying for you, and you are the best."
That is the text I got from Hudson's dad three weeks ago. He would regularly send these as an encouragement and reminder that he loved us.
But now, he is in heaven. Yesterday, at age 55, he had a heart attack and went to be with Jesus.
Dad was so much more than a father-in-law to me.
He was one of the biggest supporters of our dreams.
He made me feel more welcomed into this wonderful family than I ever thought possible.
He was the only person I knew to purchase 30+ inner tubes so he could spend a day tubing down the river with people – or setting up a gigantic water slide for us – rather than using his free time for himself.
He put other people first, and he knew how to have fun.
He set an example of what a Godly husband and father should look like.
He raised my husband to love Jesus with his whole heart, and to love me unconditionally.
He sought first the kingdom of God, and always reminded us to do the same.
But how does life go on without him?
We don't understand, Jesus, but we will trust You.
We love you, Dad, and can't wait to see you again someday.
"For me, to live is Christ and to die is gain." – Philippians 1:21