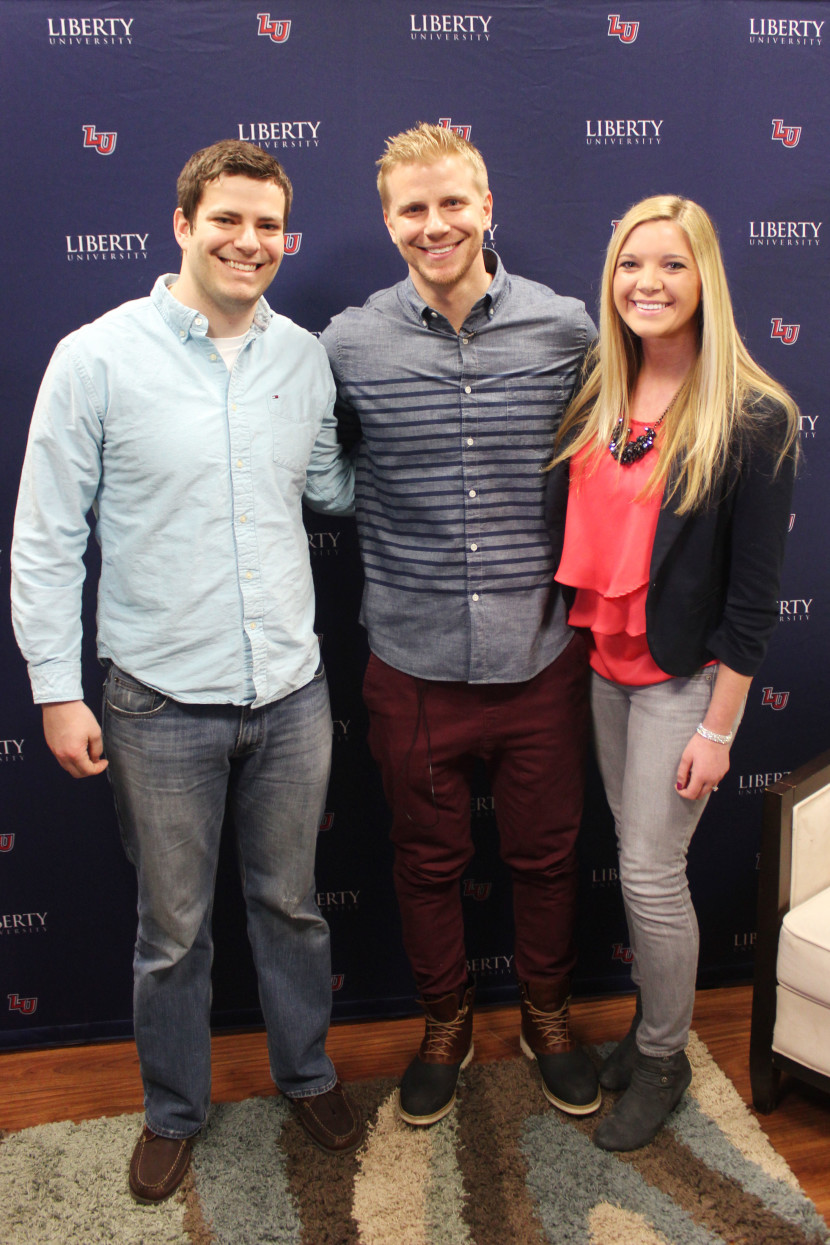 Last week, Hudson and I had the incredible opportunity of interviewing Sean Lowe.
Sean met his wife, Catherine, on season 17 of The Bachelor. And Hudson and I have enjoyed following them on Instagram and Twitter ever since. In a world where Hollywood glamorizes "fairytale" romance as something so far from what marriage was created to be, it's such an encouragement to see the way their marriage shines brightly for Jesus and is founded on so much truth.
We especially love how genuine Sean & Catherine are. Being best friends with your spouse is such a gift, and we love how they aren't afraid to share their goofy side with the world! We've only been married 2.5 years, but one of our favorite parts of marriage is being able to laugh together. It sure is inspiring to see them keeping it real by displaying that through their platform.
Hudson and I got to interview Sean for our blog after he spoke at Liberty University, our alma mater. Sean shared some great advice, such as to not wait to live for God – but live for Him now – because "at the end of the day, the only thing that matters is expanding the kingdom of God."
He was also really genuine about how ridiculous (yet captivating) the show can be. "They capture your misery; that's why the show is so great." Hudson especially got a kick out of him explaining how when people say it must have been awesome to date 25 girls at once, he says "No, I had to put up with dating 25 crazy girls at once!"
You can watch part of our time with Sean below.
Throughout the morning, Sean shared some "insider" information, such as the fact that the show never tells the Bachelor(ette) who to pick. He even commented on Josh and Andi's recent breakup, saying that he had breakfast with Josh the morning after the red carpet Bachelor premiere and saw no indication that anything was wrong.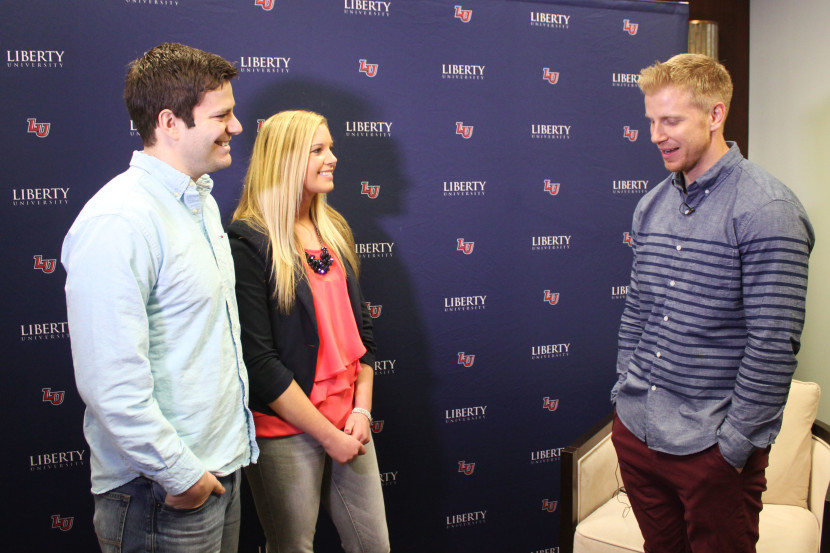 Sean is a big believer that nice guys finish first. "The thing is, so many guys try to be the man that they think the woman wants them to be, but if you are the guy that you know you should be, you know, someone who treats the woman with courtesy and respect and all those things, you're going to find the right person for you."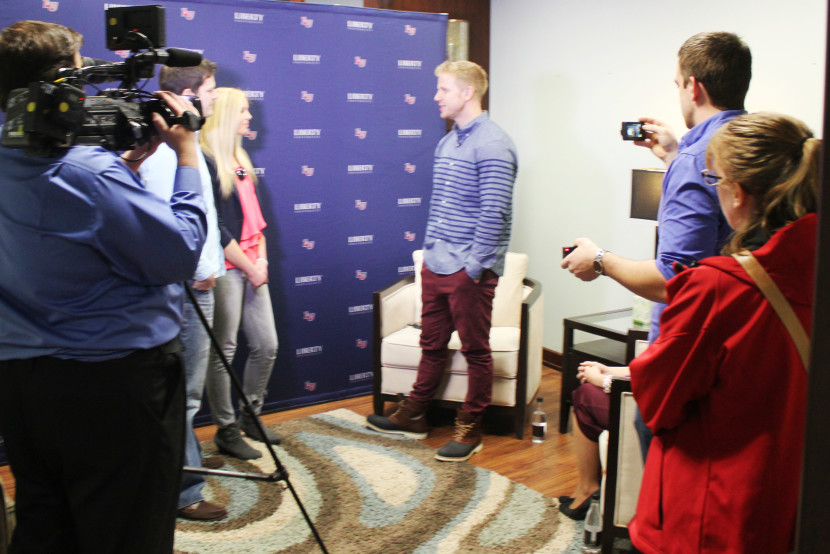 In our interview, he also shared some great advice about marriage on how it's super important to be intentional with date nights.
He was super down-to-earth – as you can tell from his response to the question Hudson asked :) From seeing someone on television to then meeting them in person, I was amazed at how humble Sean was and how he so kindly took the time to talk with us.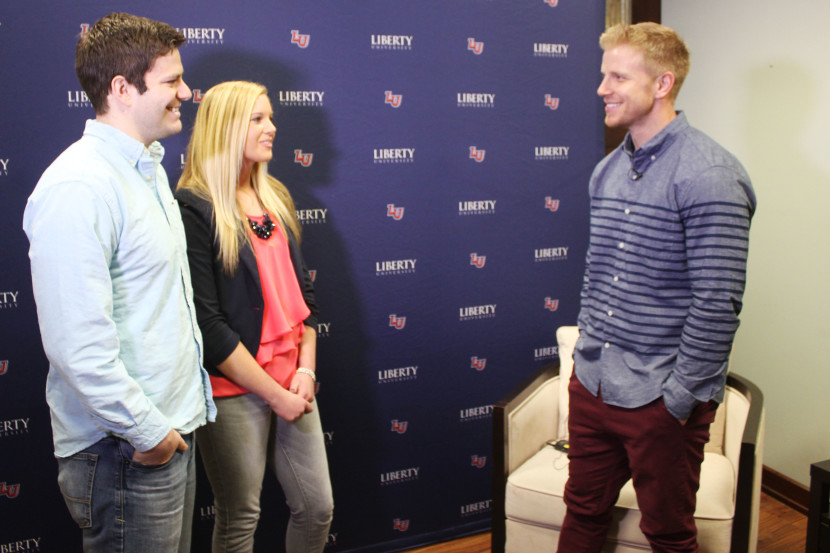 A lot of Sean's journey is revealed in his book "For The Right Reasons," which has already become a New York Time's best-seller. And let me tell you what, the book is amazing – I read it in a span of less than 36 hours! According to Sean, "My book tells my story of how I came at the convictions that I have, how I went through the entire show walking hand in hand with God, how that affected my decision making, and how it eventually led me to my wife."
Speaking with Sean and hearing about his life first-hand was a great reminder that as a Christian, you don't always have to be "preaching" in order to set an example for people. If you are living for Jesus, people will see a difference in your life. Stay faithful to God, follow Him even when it's not easy, and you might never know the impact your life will make!