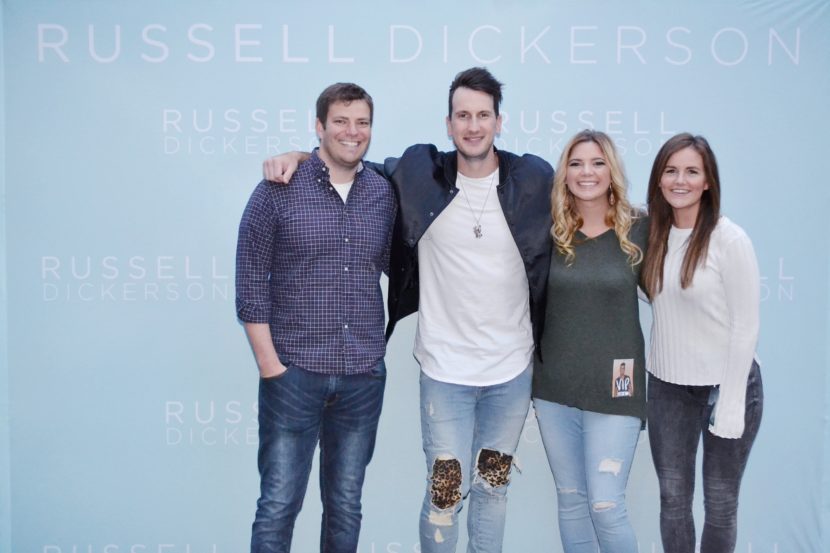 I came to life when I first kissed you
The best me has his arms around you
You make me better than I was before
Thank God I'm yours
This song – "Yours" by Russell Dickerson – is a fav of ours, as well as just about everyone who listens to country radio. If Hud and I weren't already married, it'd be our first dance song! Russell's EP has been a go-to on our RV roadtrip – his songs are so catchy, upbeat, and romantic. His debut album YOURS releases this Friday, and we are super excited (you can preorder it here)!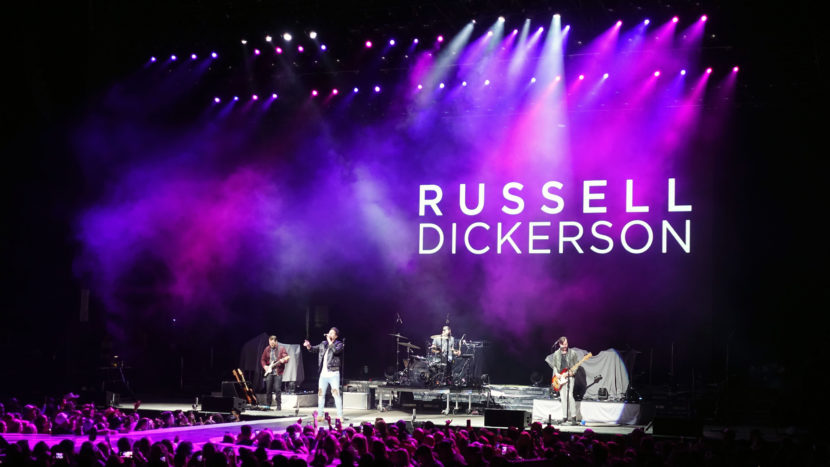 It was such a joy to chat with Russell and his beautiful wife Kailey about music and marriage, and then to meet them when our paths crossed near Seattle last week as he performed on The Smooth Tour with Florida Georgia Line!
One thing I love about Kailey and Russell is that they are super genuine and energetic. It's clear that they truly care about other people and have a blast together! We really admire their fun, godly marriage and the way they work so well together. They are not only an amazing couple, but also an awesome team in the music industry. Kailey's background is in photography and videography so she took Russell's album photos, shot the music video for "Yours" (with a $6 budget! Amazing story which you can read here), and works alongside him. "We honestly spend 98% of our time together and we love it," Kailey said. "It's so powerful because he's not singing to some 40-year old camera operator in a normal studio setting; he's actually singing to me."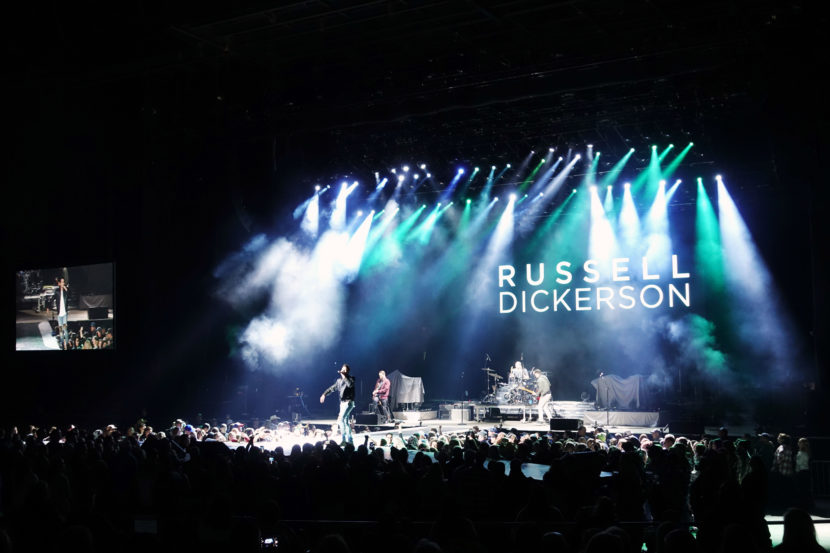 This makes them super unique, and it's inspiring to hear them talk about how they've learned to be intentional in putting each other first and fighting for their marriage amidst the busyness of the music industry. Russell shared, "We've really gotten to see that firsthand with our friends Tyler and Haley [Hubbard, of Florida Georgia Line], and Thomas [Rhett] and Lauren [Akins] as well, to see how they handle it. We've been lucky enough to be on tour with both of them and see how even the most practical things, like a 20 minute morning walk – just you, alone time [together makes a big difference]. And that really is an anthem of the last year of our marriage, finding alone time and being very protective of that time together." Kailey added, "We have to put each other first or nothing else works."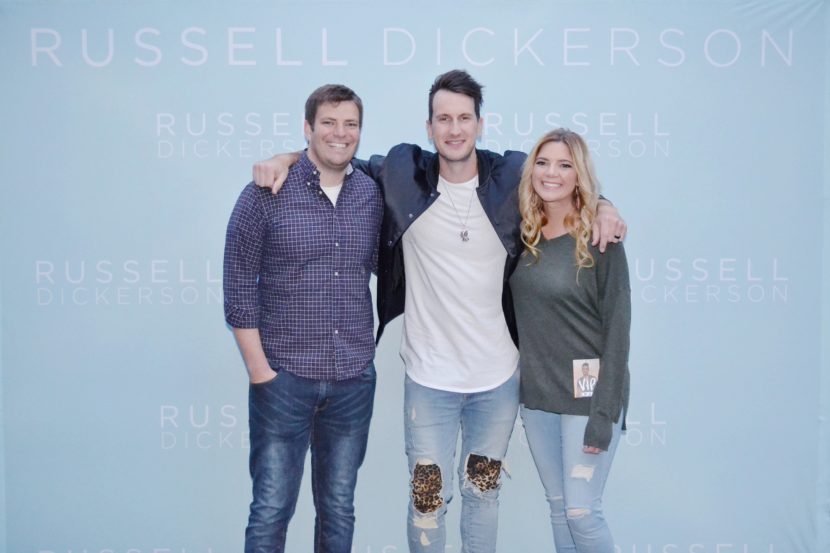 Russell said that he wanted his album to be a natural representation of where he and Kailey are at in their life and marriage. "We didn't follow the typical mold of picking songs 'the Nashville way' – there's not a sad breakup ballad or anything like that, because that's not where we're at…It's super fun, upbeat, energetic, romantic, cute, lovey, and all that stuff."
Kailey echoed that when I asked about her favorite song on the album. "Everyone asks "did you cry when he played Yours?" and I love the song, but he actually communicates those things without it being in a song, so when he played it for me I was like 'Yeah I know, babe!' But the first song I cried to was 'twentysomething.' It talks about our twenties, and toward the end he talks about having a baby – which we're not there yet – but we definitely want a family. So he started talking about kids and it was like waterworks streaming down my face."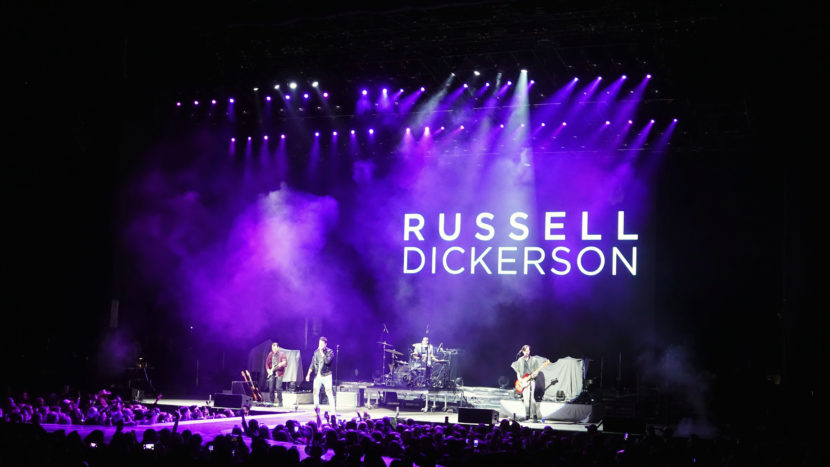 How special to know that the album is based on their real life, and that their real life is a beautiful example of a godly marriage! I asked Russell and Kailey what their favorite quotes are and they both shared Bible verses, which was so telling of who they are – people whose lives overflow with the joy of Christ and who trust the Lord to guide them. Kailey mentioned "Love each other as I have loved you" and Russell talked about Hebrews 11:1. "'Faith is the assurance of things not seen' is really what I've held onto my entire career, because I know what is coming and I know what I'm called to do and be, and just holding onto that faith knowing that it's coming has been really something that has been strong in my life for sure."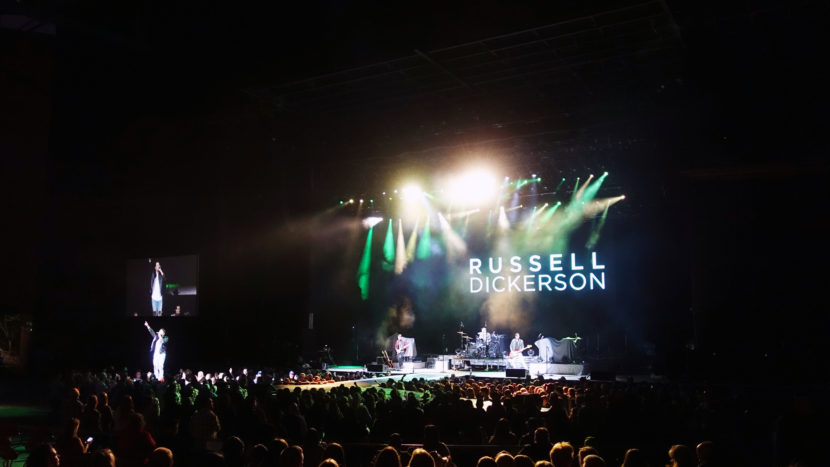 Since they are touring in a bus and we're traveling the USA in an RV, it was also fun to be able to relate to life on the road. Definitely made me laugh when Russell talked about brushing their teeth in the bathroom of truck stops – road life for sure! They said one of their favorite places to visit has been Banff National Park in Alberta, Canada, which was awesome since we had just been there before heading to the west coast.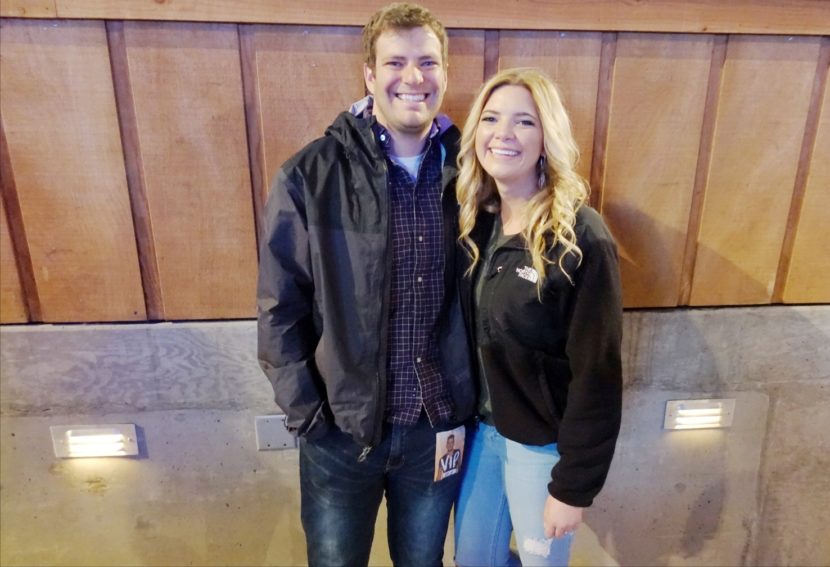 Attending The Smooth Tour concert and watching Russell open for Florida Georgia Line was so fun! His energy was amazing and you could tell that he was having a blast up on stage. We couldn't get his songs out of our heads the whole next day, which is typical anyway. :) His music is so catchy, upbeat, and all-around amazing. We are so excited for his album to release and hit the top of the charts!