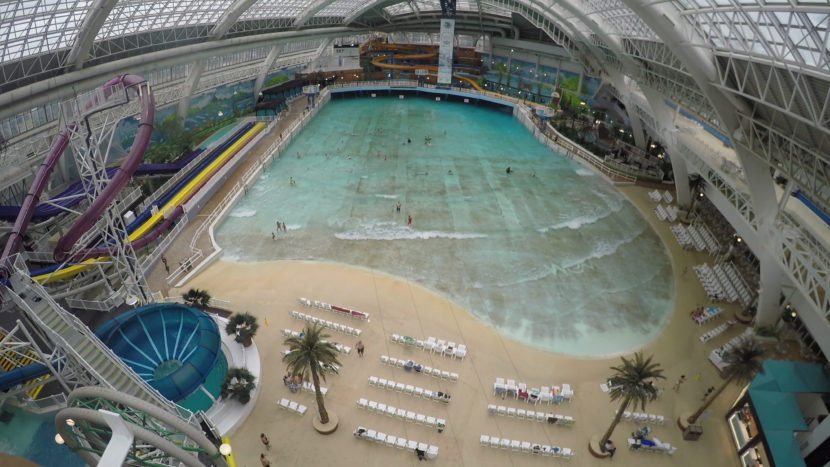 You might be surprised to find out that the largest mall in North America isn't Minnesota's Mall of America. In fact, the largest North American mall isn't even in the United States! The West Edmonton Mall in Alberta, Canada has more than 800 stores, 100 restaurants, and 30 million visitors a year! So, Em and I decided we had to travel to Edmonton to see it!
Edmonton is the capital city of Alberta. It's about 3 hours north of Calgary and is the northernmost major city in Canada. When I first saw how far north it was on the map, I figured it must always be cold and cloudy, but actually with 325 days of sunshine, it has more sunny days than San Diego! The summers are actually quite warm, but it definitely can get cold in the winter. The city has experienced -50 degree Fahrenheit temperatures during its winter months! However, it doesn't seem that these extreme temperatures have any effect on the people of Edmonton, as everyone we met was extremely welcoming and friendly.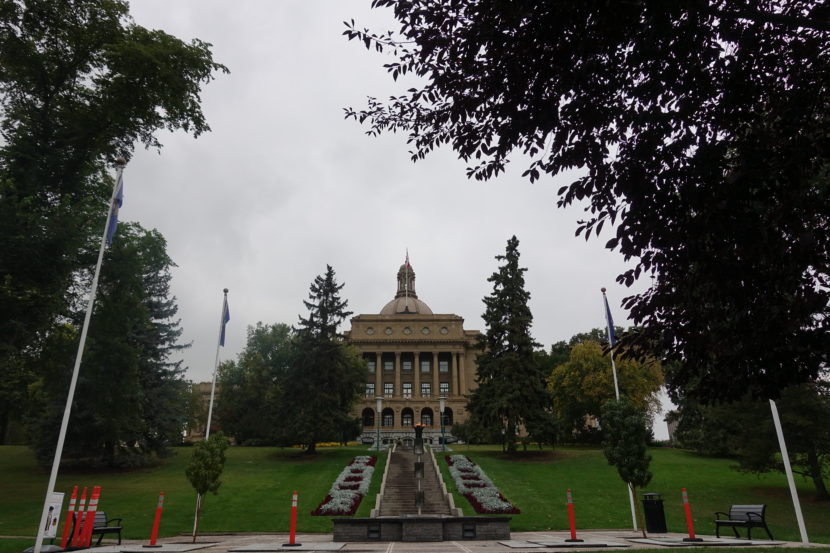 In addition to being the capital of Edmonton, with nearly 1 million people, Edmonton is the 6th largest city in Canada. (And with over a nearly 14% growth rate since 2011, it is only getting bigger!) We explored the city's capitol building, Alberta University, the High Level Bridge streetcar, and the city's downtown. There were a lot of really cool and unique parts of the city to explore.
Restaurants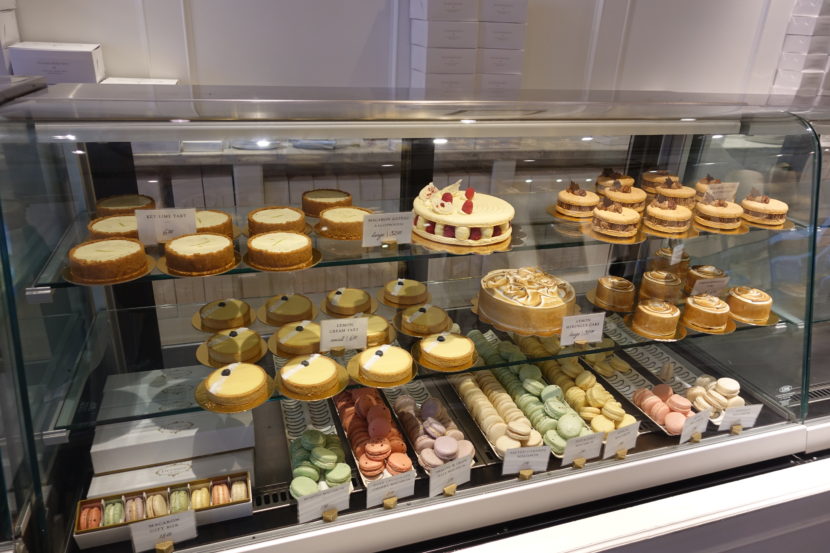 In the Westmount area, we ate at the Duchess Bake Shop. They had every type of pastry and dessert we could think of, and the whole restaurant was really fancy and elegant (which we looked pretty out of place walking into with our motorcycle helmets and jackets =). The food at the Duchess Bake Shop was amazing and a great way to experience a part of downtown Edmonton.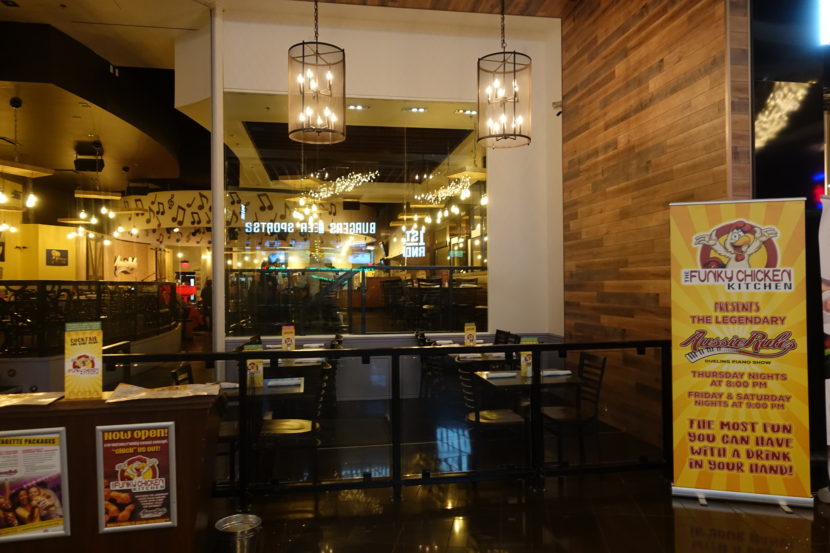 Another restaurant that we experienced while we were in Edmonton was the Funky Chicken Kitchen & Piano Bar. The food was awesome, the chicken was incredible, and the live music was unbelievable. The restaurant has perfected their mouthwatering char-grilled chicken recipe. The local, humanely raised, hormone- and antibiotic-free chicken is brined for 24 hours, slow-roasted, char-broiled, and served to perfection.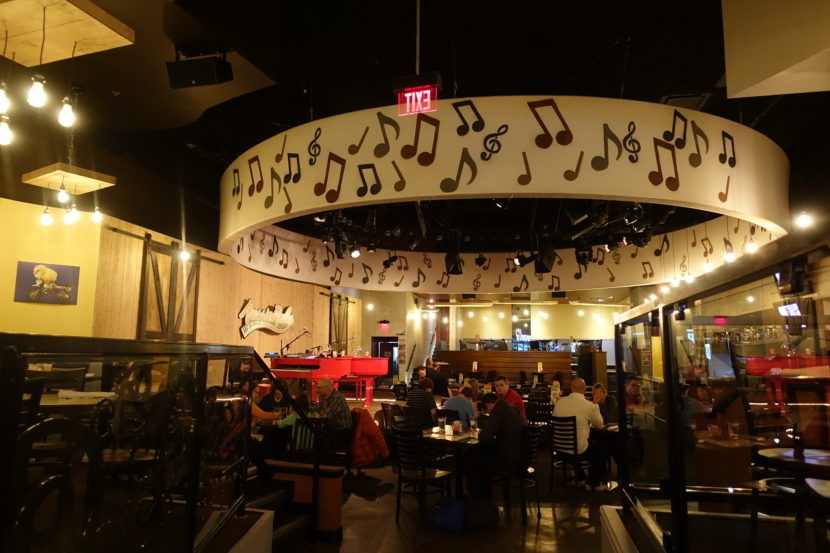 In addition to the incredible food was the live, dueling piano music from Aussie Rules. We couldn't believe how talented of musicians and singers the performers were. Throughout the night, they played a variety of requests from Elton John to Macklemore. Even when they weren't too familiar with the request, the pianists would look it up and play/sing it perfectly! But even more than just being talented, they were also great entertainers. We didn't plan to stay after finishing our meal, but we ended up staying over an hour longer just to hear the incredible music! If you are looking for some great food and awesome music, definitely check out the Funky Chicken Kitchen and the Dueling Pianos of Aussie Rules.
Mall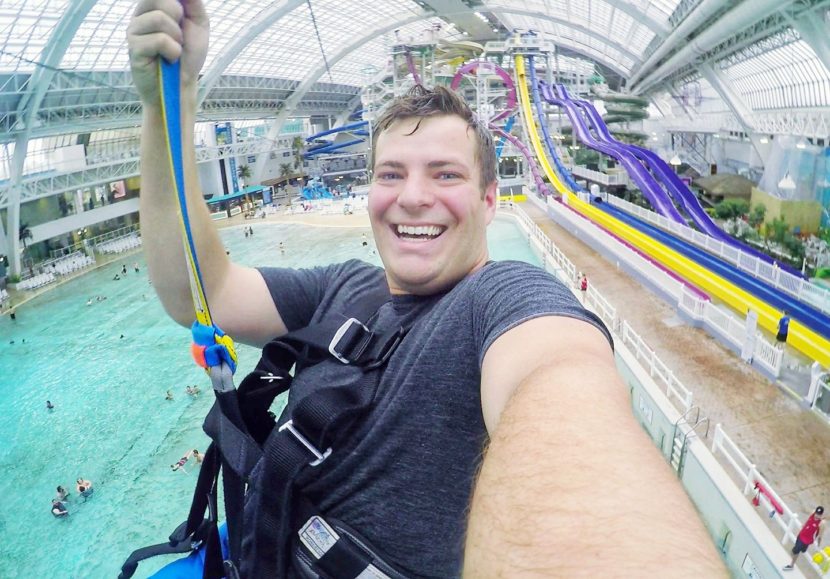 With over 30 million visitors a year, the West Edmonton Mall (WEM) is definitely the largest attraction in Edmonton. For about 25 years of its existence (up until 2004), WEM was the largest mall in the world! Although it has since been passed by newer malls, it still holds several other "world's biggest" records to this day! For example: largest indoor lake, second largest indoor amusement park, second largest indoor wave pool, second largest indoor waterpark, largest parking lot, and largest indoor triple loop rollercoaster. :) So you probably get the idea that the West Edmonton Mall likes to do things big! The mall itself is equivalent to 48 city blocks (5,300,000 sq ft) and it is estimated that it would take 72 straight hours of shopping to visit every store! The mall employs 24,000 people and is estimated to be worth over US $1 billion. (Can you tell I love looking up facts?!)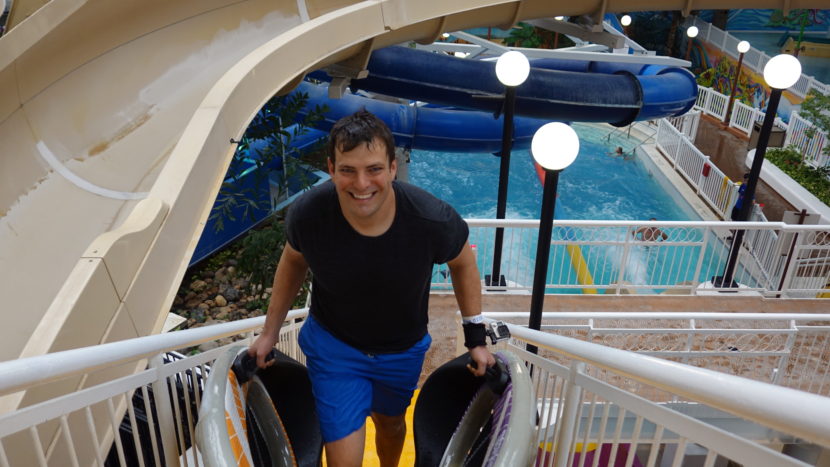 The real question is where do you start in a building this big?! Em and I decided to attack it head on and headed straight for the World Waterpark. I've been to a couple other indoor waterparks before and usually it is a stretch to call them a waterpark. They usually have a couple small slides, some floating lily pads, and a small kiddie pool, but the WEM waterpark was incredible!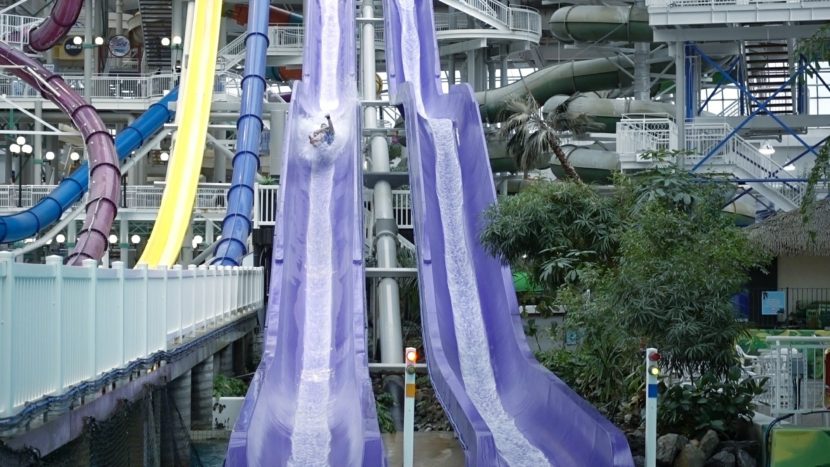 It was the most fun and amazing waterpark I have been too (indoor or outdoor!) The park itself has more than 21 waterslides and other rides! We even got to go ziplining over the world's second largest wave pool.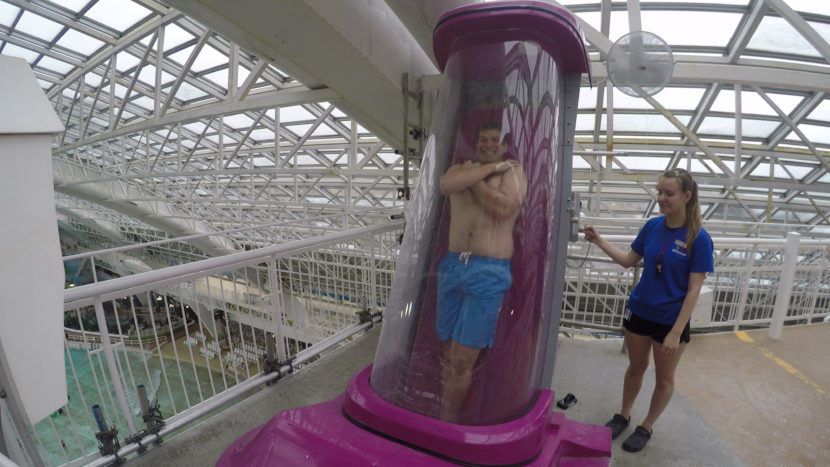 My favorite slide was this ride called cyclone. It starts out with a trap door dropping out from under your feet and sends you 40 mph around a gravity defying loop (I didn't even know that waterslides could have loops!) We spent several hours riding the slides before drying off and heading over to Galaxyland, the world's largest indoor amusement park!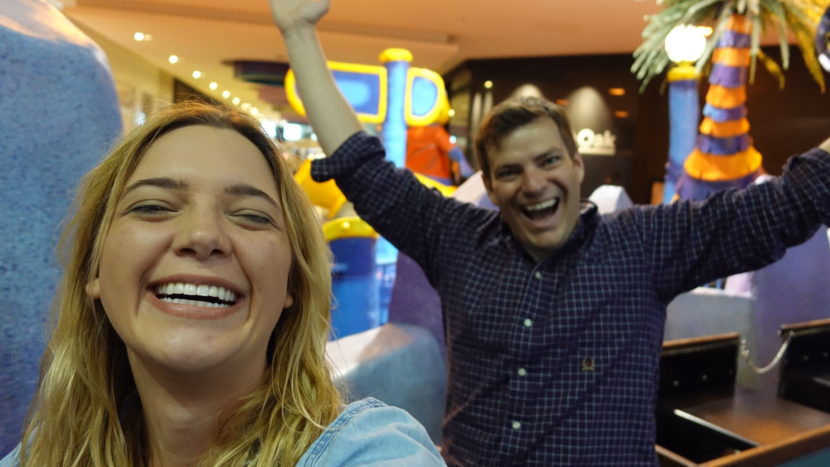 Galaxyland has 27 different rides spread throughout the park. It isn't like they just threw in all mini kids rides either. The park boasts one of the world's largest indoor roller coasters, the world's tallest indoor shot tower (Em liked that one so much that she rode it three times), and many other amusement park rides. My favorite ride was called the Galaxy Orbiter, a rollercoaster where each cart spun individually! But the most impressive ride of the park was definitely Mindbender, another one of the world's largest indoor rollercoasters. The ride has three loops and goes up to 60 mph and is all indoors! We had a blast running around the park and jumping on the bumper cars, big swings, and just feeling like kids again!
After exploring the indoor water and amusement parks, we played mini golf, ran through a mirror maze, and saw a sea lion show. The mall is so big that within the largest indoor lake sits a same size replica of Christopher Columbus' ship the Santa Maria. After a day of walking around and exploring this massive mall, it was easy to forget that we were still inside!
Accommodations
There are many great hotels and campgrounds to stay at in Edmonton! Since we traveled in our RV, we stayed at the Rainbow Valley Campground. It was a serene, quiet campground in the middle of the city, which was really cool to be so close to everything! It made it easy to keep the RV parked at the campground and ride our motorcycles to Edmonton's various attractions.
The nights were getting colder and it was so great to not have to worry about running out of hot water and having unlimited electricity. It was also a real blessing to be able to use the campground's wifi since our phone's data ran out quickly since we were in a different country. Our RV spot was a big, pull-through spot right on the end, so we didn't have to worry about backing into a tight spot.
Our trip to Edmonton was really amazing and definitely worth the drive! The West Edmonton mall alone was worth the trip, but the rest of the city was even more incredible. If you find yourself in Alberta or just want to experience the largest mall in North America, definitely visit the great city of Edmonton!