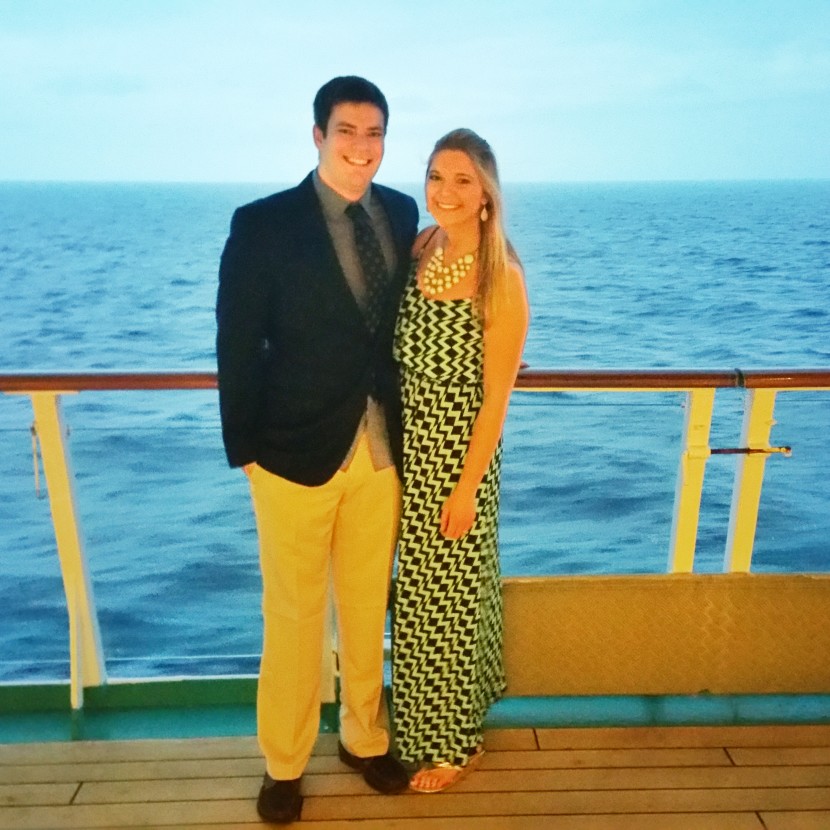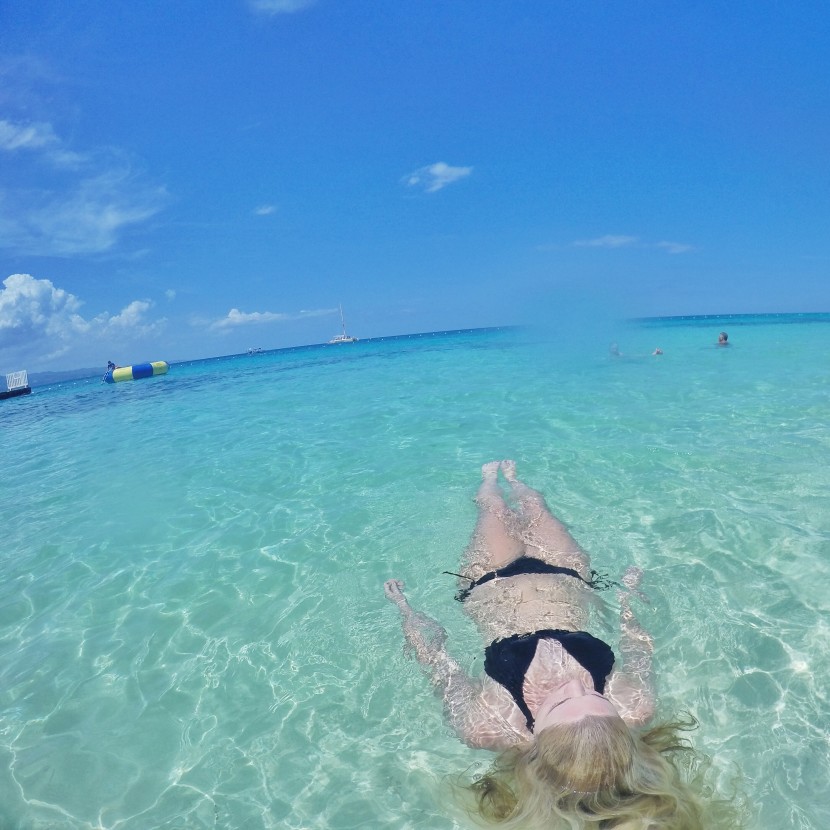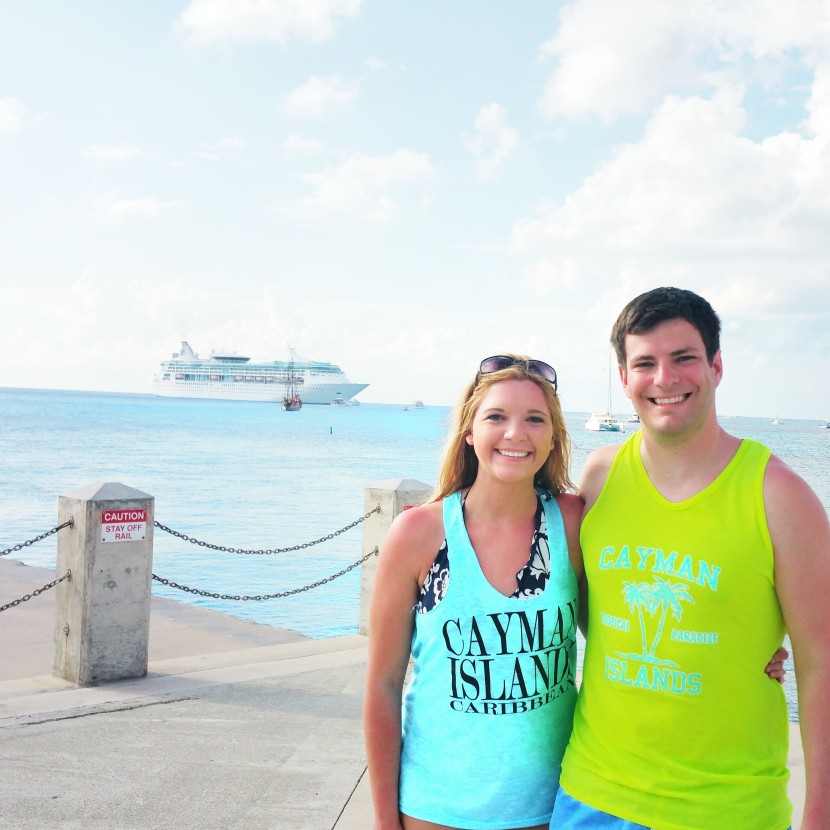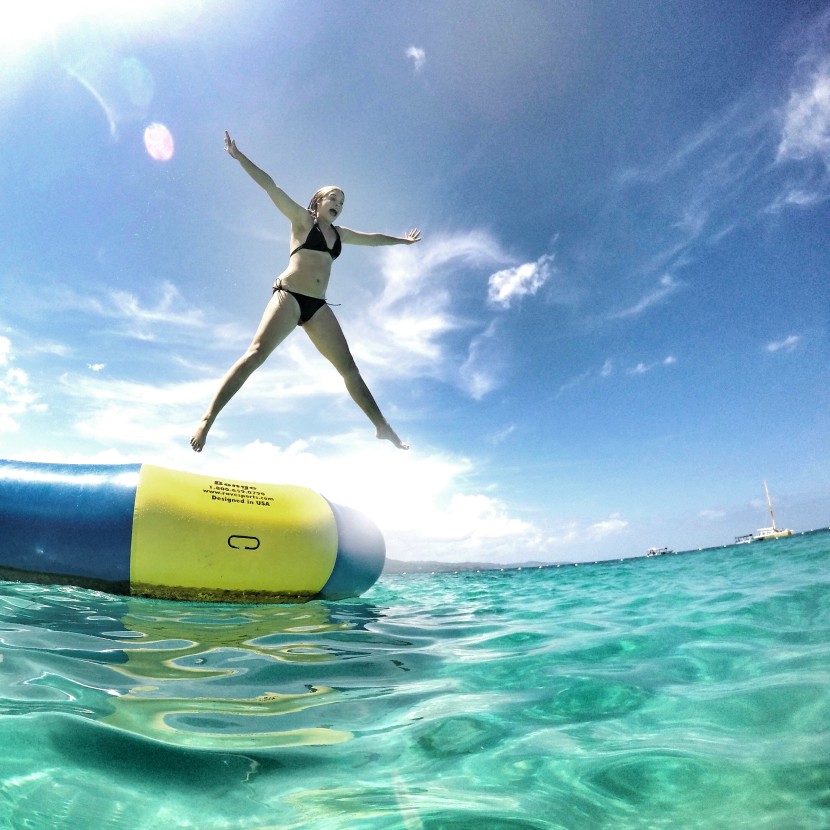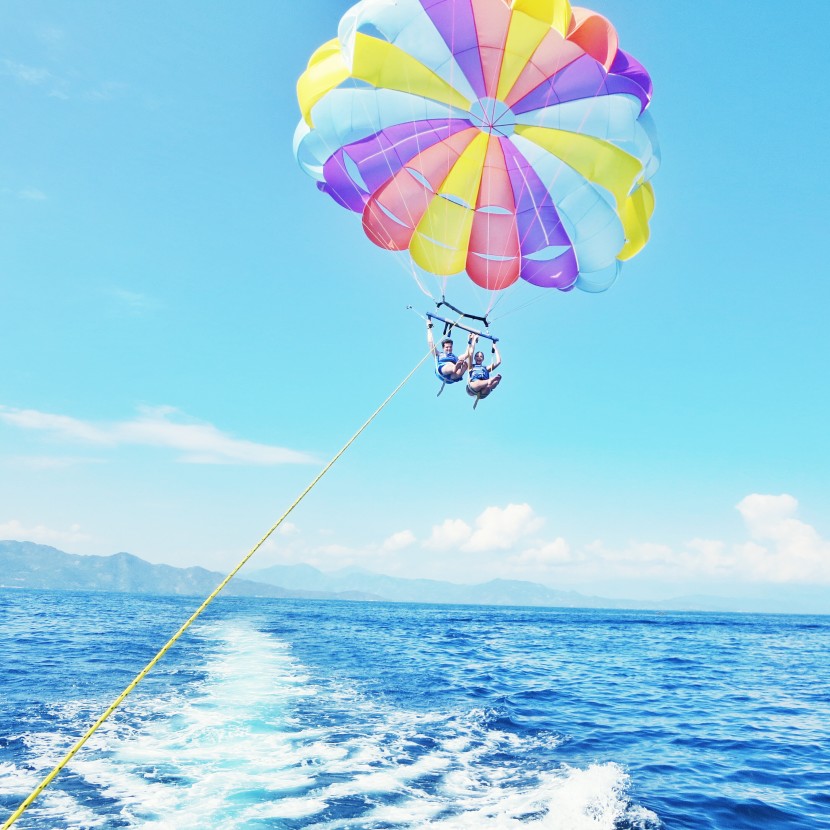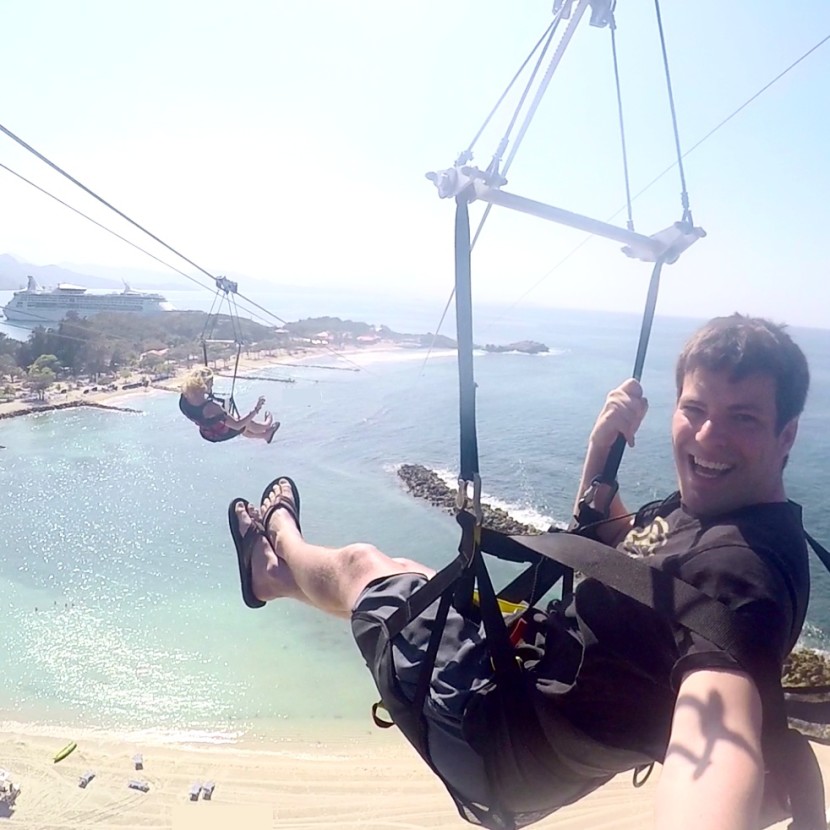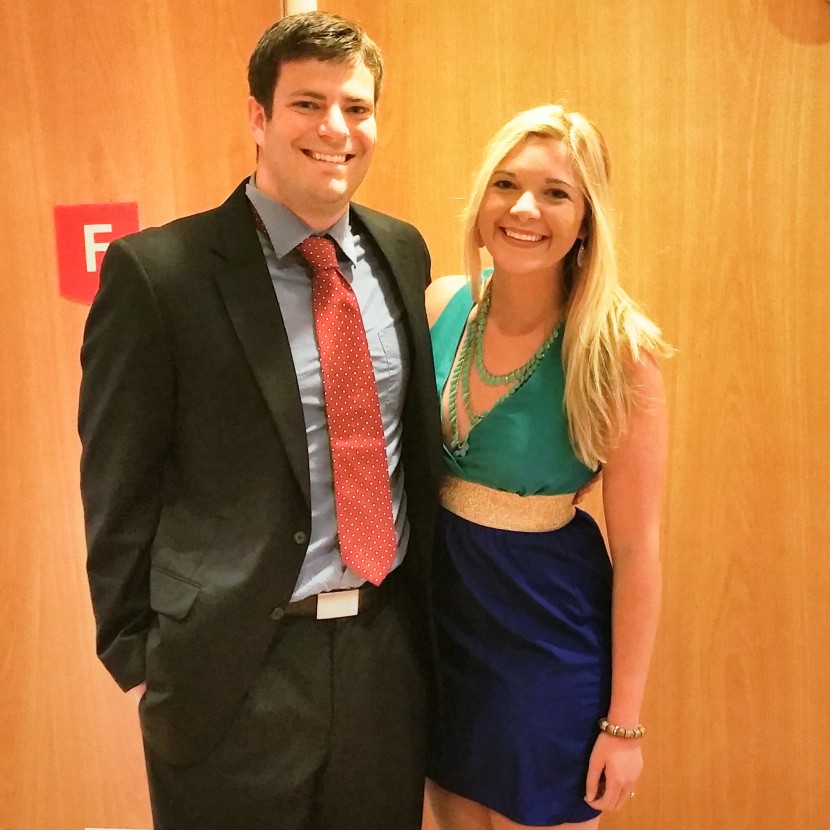 If you follow us on Instagram, you may have seen we went on a cruise last month! It was a 10 night cruise to the Western Caribbean on the Royal Caribbean Grandeur of the Seas :)
We had SUCH a nice time together. And we couldn't have asked for more perfect timing. It was so good to just get away and have time to laugh, cry, and just be with each other. And have FUN!
We decided that — besides growing closer to Jesus and sharing God's love with others — one of the best ways for us to honor Dad's legacy is to have fun. Two weeks before he died, Dad actually randomly bought us a GoPro to take on our cruise. That's just the type of person he was – so generous, always thinking of other people, and looking for opportunities to make memories.
And wow did we ever make a lot of memories on this trip!! I think the best way to share about the trip is to go day by day…
Days 1-4: At Sea
We left from Baltimore, which was so nice to just drive 20 minutes and be dropped off by friends instead of having to fly to the cruise port!
We spent most of the first few days trying to figure out our way around the ship. Even though it was actually one of the "smaller" cruise ships, it was huge!
From the very beginning, we were amazed at how well the crew treated us. We had read lots of Royal Caribbean cruise reviews which said we'd be treated like royalty, but we really were. We were amazed at how the maitre d', waiters, and even cleaning staff knew our names.
And there was SO much to do! Every hour contained multiple things to do — bingo, trivia, dance and workout classes, and even a spelling bee! Hudson said I will love being in a retirement home someday because I was so excited about all the activities!!
Day 5: Cozumel, Mexico
First port, and it was amazing! Through the ship, we booked a snorkel tour and they took us to three different reefs. They gave us about 45 minutes at each reef, and after the first one, Hud reached into the pocket of his swim trunks and realized he had been diving into the depths of the sea with his phone in his pocket! Whoops. We were amazed to see that it was still on and working! Such a blessing that also made for a fun story!
After snorkeling, we did a little shopping and exploring. We then ended up at the beach right near the pier. We were surprised there was hardly anyone there…the water was so clear, it was just beautiful!
Day 6: Georgetown, Grand Cayman
At this port, they had to "tender" us in — the water was too shallow for the boat to dock, so they took us on a smaller boat to the pier. Even that was fun!
We went swimming with dolphins this day!! Dolphins are my favorite animal so I was really looking forward to this :) The dolphins were so friendly and smart. One of the times when Hudson was supposed to grab onto the dolphin's flipper, he accidentally missed it…but the dolphin just calmly waited until he grabbed on, and then it took off!
Afterwards, we got a fresh coconut and spent the rest of the afternoon shopping!
Day 7: Montego Bay, Jamaica
The port was actually in Falmouth — about 45 minutes away from Montego Bay — but we booked a tour to Doctor's Cave Beach.
We were supposed to ride with a bunch of people, but they didn't show up, so it ended up being a private ride! The driver "Cole" was really fun and would say "Yeah mon" about twice a minute, which of course I then started doing :)
He was a great tour guide — even showed us the elementary school where Usain Bolt learned to run! Cole took us on a "detour," which we were a little concerned about but were really thankful we did because we got to see a lot more of what real Jamaica is like. We loved the beach, but actually had just as much fun on the ride to and from it!
The beach was beautiful, and also really fun because there was a trampoline in the middle of the water. We spent a couple hours doing dives and flips off of it :)
After swimming for a while, we decided to explore beyond the private beach and had a pretty cool shopping experience. There were a bunch of touristy stores, but then this Jamaican lady led us behind all of that to this area where a bunch of like 2 foot huts were set up with people's personal stores.
As much as we loved the touristy areas, we really enjoyed getting to talk with everyday people and see more of what the country is like.
Day 8: Labadee, Haiti
Labadee is Royal Caribbean's private island, which meant there were a ton of incredible excursions to choose from! We actually did two this day: parasailing in the morning, and going down the biggest zip line over water in the world in the evening!
And of course we spent the afternoon at the beach :)
I had thought I would like this port the least, but it was actually my favorite!! A great way to end our time at the ports!
Days 9-11
Back at sea, we continued to participate in a lot of the daily ship activities – and spend a lot of time eating :) The Royal Caribbean cruise reviews were right – the food was amazing!
Hudson's claim to fame is that he is the grand champion of the bean bag toss!!
We were on a team together and beat out everyone, and then they made us go head to head – going up a floor and dropping them down into the center, then up another floor, then another and another until we were dropping them four floors down!! It was crazy – people chose sides and were chanting both of our names – and he totally beat me! :)
We tried to make the most of the time we had left…and dream about future vacations! :)
It was SUCH a fun trip and I can't wait to go on another cruise…hopefully sometime soon! Special thank you to Royal Caribbean for treating us so well!!
The sun. The sand. The adventures. The food. The fun. The blue water & skies. We miss it all! Here is a video we made of our trip: