This is a guest post by fellow RV traveler Alyssa Padgett. Alyssa and her husband Heath have been full-time RVing since their wedding day in May of 2014. They visited all fifty states during their honeymoon filming a documentary called Hourly America where Heath worked a different job in each state. Now, Heath and Alyssa run HeathandAlyssa.com where they blog, podcast, and make videos about running a business while traveling full-time. Alyssa is the best-selling author of A Beginner's Guide to Living in an RV, available on Amazon.
Alyssa and Heath are such sweet RV friends of ours and THE go-to resource for the RV community. We've learned so much from them, and are really excited for Alyssa to be sharing here what she's learned about life through RVing. Make sure you check out their blog and Alyssa's book – whether you are currently traveling or even just thinking about RVing, they are incredible people to follow!!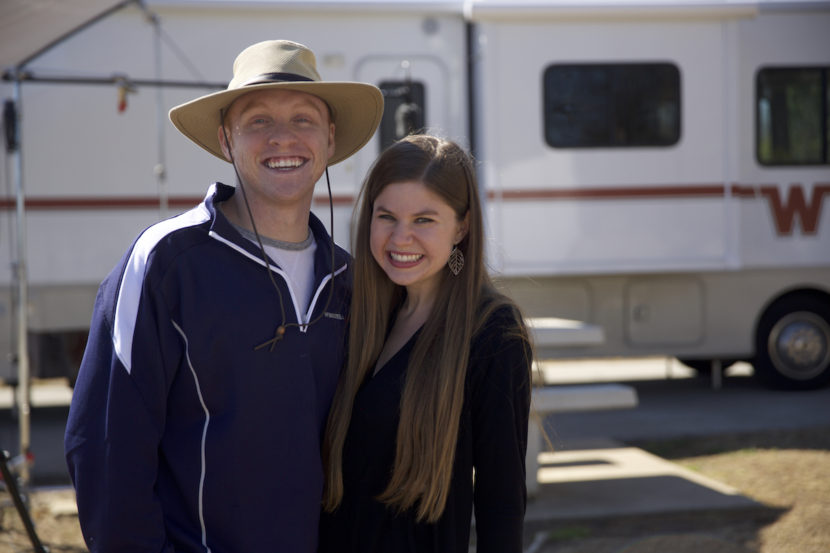 When we bought our first RV, we only had one goal: visit all 50 states.
Of course by the time we made it to the fourth state on our list, we had fallen completely in love with travel and vowed that this first trip across America would not be our last.
We've been RVing for nearly four years now.
I used to think my life on the road wasn't that different than everyone else's. I just happened to live in a house on wheels. But as we travel the country, meeting new people and trying new things (might I recommend not trying escargot for the first time in Iowa?), everything has changed.
Life is nothing like it was a few short years ago when we worked 9-5 jobs and lived in apartments back in Austin. RVing across America has changed the way I approach life, and it's also taught me a few major lessons.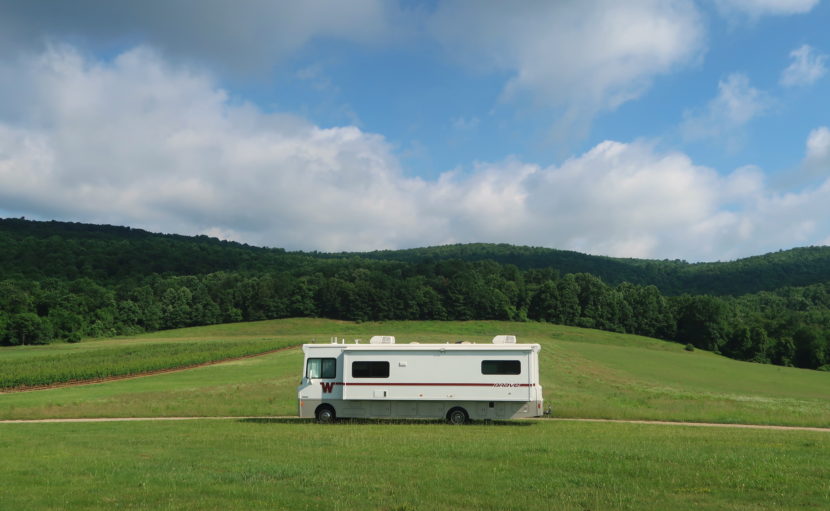 1. Everyone lives life differently.
I haven't visited every country in the world, but I daresay America is the most diverse. I've visited remote parts of Alaska where the people are friendly and warm, despite the notably freezing temperatures. I've spent time in the Florida Keys where the culture is loud and bright and the food is INCREDIBLE. I've traveled through small towns across flyover states where you can meet half the town at the local pub on a Friday night.
Growing up in Texas, I knew people in the north were different (Yankees, as we call them), but I never understood how each state, and even each city has its own culture. "The Melting Pot" of America, as we learned about in high school history class, is easily the best description of American culture I've heard. Because while we are all American, everyone does life differently.
There's no better proof of that than meeting people like us who live and work full-time in a Winnebago.
We've met hundreds of RVers (there are actually a million full-time RVers in America) who all have different reasons for moving into their roaming homes. And if you think RV life is weird, we've also met people who live in tiny houses, people who live on boats, and even people who have no home but travel full-time house sitting around the world.
We talk about "The American Dream" being the white picket fence and 2.5 kids in the suburbs, but the more Americans we meet, the more we see that everyone has their own idea of what life should look like. There's a certain freedom when that hits you. There's no right way to live your life. There's no perfect path to follow. Everyone lives life in their own way.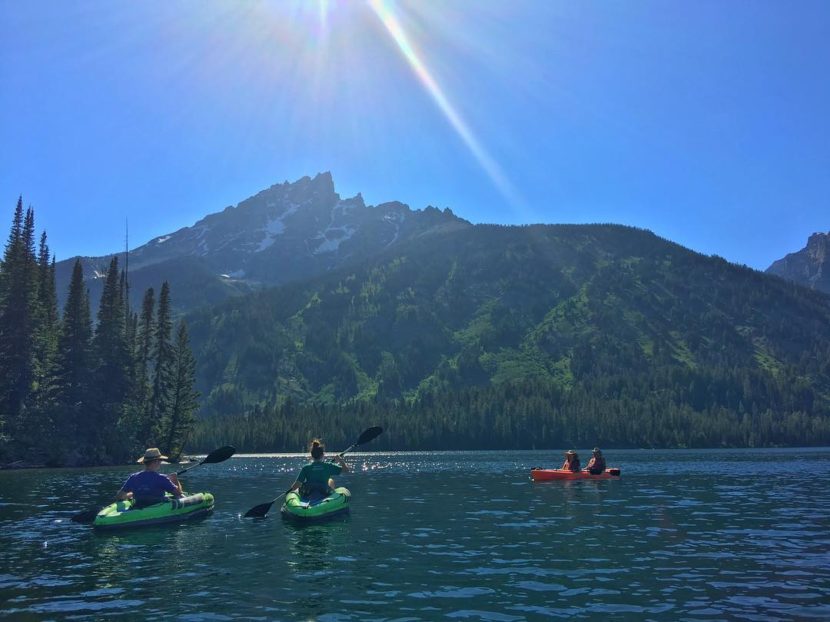 2. Time is your most valuable asset.
There's a saying about travel we use often:
When you're young, you have the time and the energy, but not the means.
When you're older, you have the energy and the means, but not the time.
And when you retire, you have the means and the time, but not the energy.
There is no perfect time. You'll always have an excuse not to do it and no one's ever going to reach out and give you a golden ticket saying "Take a year off and travel the world! Chase your dreams! You've got this!"
For my husband and I, we decided that sacrificing stable jobs and financial comfort to do just that was worth it. We had little savings, no employment prospects, but a lot of dreams and motivation to make it happen.
Middle-aged adults told us we were irresponsible and accused us of being hippies or hobos. Retired-aged adults told us we were wise to travel now, while we were able.
Right now, before we have kids and while we are young, we have so much time. We have time to make mistakes, because we're young enough to recover. We have time to devote to exploring and discovering new things because we aren't tied down anywhere. We have time to, at the risk of sounding incredibly cheesy, chase our dreams while we're still naive and fearless (and like I said, able to bounce back from the inevitable mistakes we're going to make).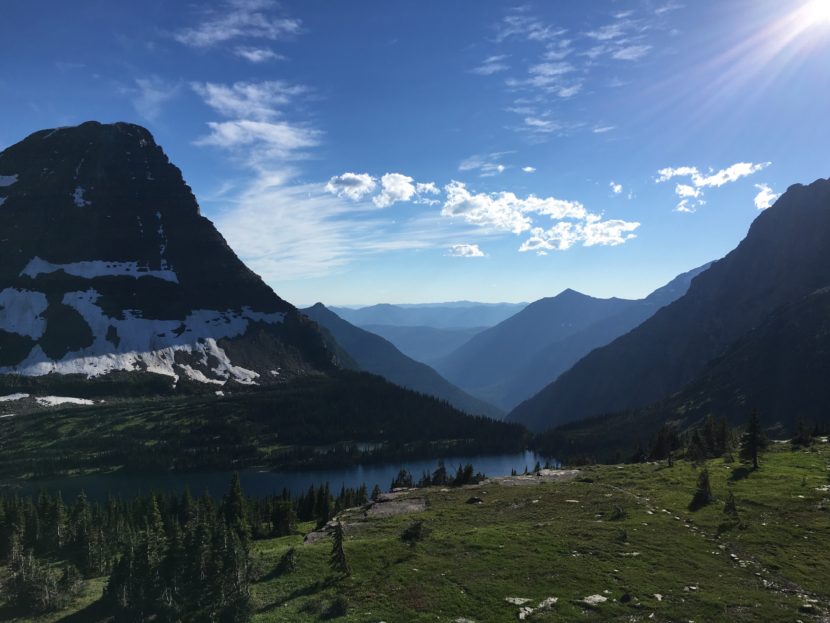 3. A life of full-time travel is more attainable than you think.
All too often when we explain that we travel full-time in an RV, people say "oh, that must be nice." It is everyone's natural assumption that we are trust fund kids enjoying the splendors of the world on daddy's dime.
We as Americans view travel as decadent or indulgent. It's something we do for a max of 14-days a year (maybe more after you've put in 30+ years into your career). Traveling full-time is viewed as reckless or expensive or, more often than not, impossible.
You may think you can't travel because you can't afford it, but we average spending $2K/month while we explore the country.
You may think that you can't travel because you need to work, but we've interviewed hundreds of RVers who work full-time while traveling.
Or maybe you start thinking about the logistics of it all, like needing an address, health insurance, and picking up prescriptions, and think it's too much to learn or plan.
When people talk about bucket lists and dreams, travel is almost always at the top. But we have so many excuses for why it can't happen. Don't let those excuses keep you from exploring the world.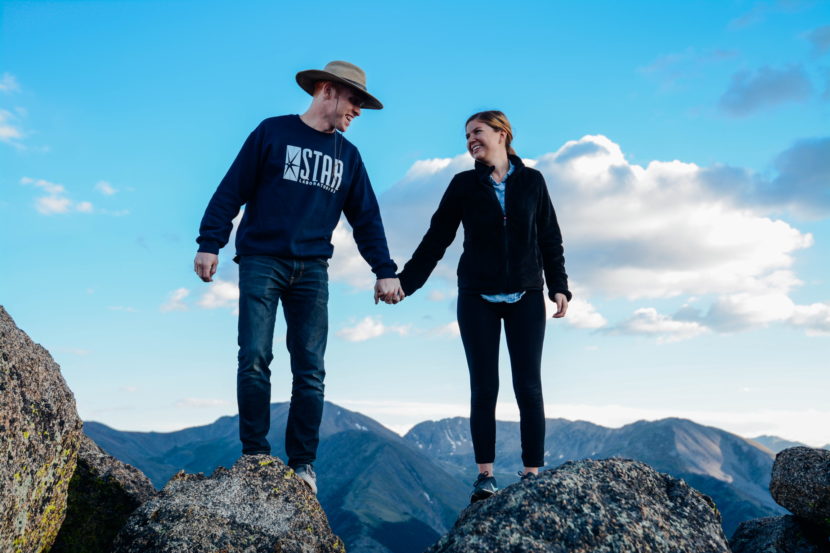 4. Everything is figureoutable.
When we started RVing, we had no idea what we were doing and unlike many of the full-timers we meet, we did essentially zero research before moving into our RV (unless by research you mean reading articles titled "The 50 Ice Cream Parlors You Need to Visit Across the Country").
So naturally, we broke things…often. Heath flooded our entire RV the first time he tried to take a shower. We had to ask a neighbor how to use simple things like our refrigerator and our cable hook up. Heath called his grandfather every day for the first month asking about different parts of the RV. (How do you tow a car behind an RV exactly?)
Jumping into RV life was overwhelming at best. And since we started traveling right after our wedding day, we had the pleasure of learning how to be married on top of learning how to use the faucets and how to light the oven without setting yourself on fire.
But you learn.
You Google things. Ask questions. Spend crazy amounts of time on Youtube trying to figure out to fix your fridge after you break it.
You figure it out.
If nothing else, learning this from the RV lifestyle has changed the way I approach everything in life. No matter the issue—like when your engine stops in the middle of an intersection at a green light—you can always, always figure it out.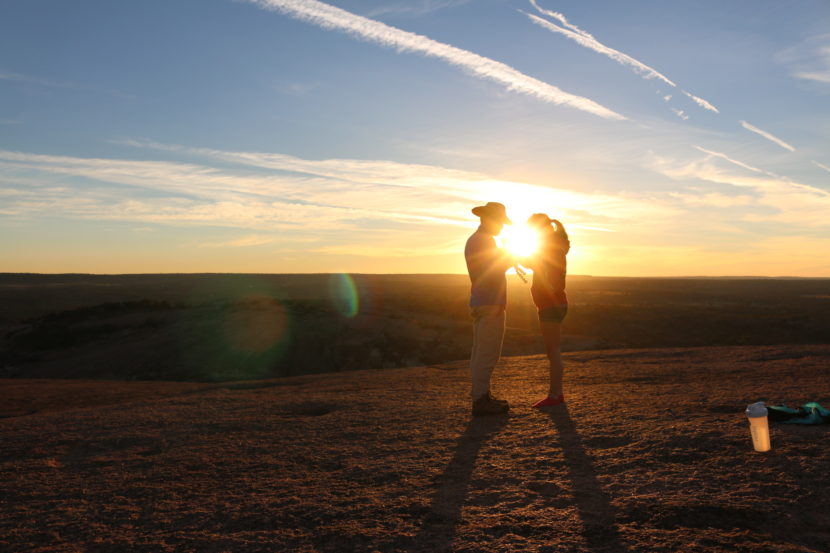 Thank you Alyssa for this amazing guest post!!
Be sure to check out her book, A Beginner's Guide to Living in an RV, read Heath & Alyssa's blog, and follow them on Instagram.