One of the things that Em and I did while planning for our trip top all 50 states was make a bucketlist of some of the top things that we would like to experience. One of the things on the top of Em's list was to attend some type of award show (my top bucketlist event is the Super Bowl). So when we saw that tickets were on sale for the Billboard Music Awards, we knew that we had to go.
Getting the tickets themselves was actually a lot easier and cheaper than I thought. I guess I was pretty naive when it came to award shows and just figured that you either had to be an invited celebrity or pay thousands of dollars to attend. Maybe that's how it works for the Oscars or some other award shows, but attending the Billboard Music Awards wasn't too difficult. Em looked up what time the tickets were going on sale and we bought them the minute that they went on sale. I think the price was about $85 per ticket.
What's especially cool about the Billboard Music Awards is that the awards are given to the artists whose music is at the top of the charts. So all the songs are the most well liked and listened to that year.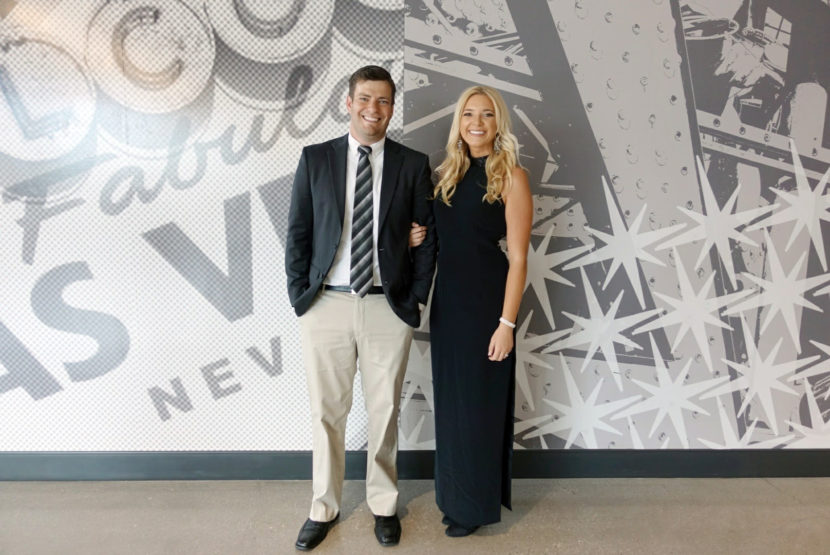 So we had our tickets, booked a hotel, and were excited to go. One of the problems though is that we didn't exactly pack any formal "award show appropriate" clothing in our RV. So we did the only sensible thing that one does when looking for new formal wear to wear to a national award show. We thought it would be funny and cool if we could find something to wear from a thrift store, so we headed to the nearest Goodwill to find ourselves some nice "new" clothes! (I definitely married the coolest and thriftiest girl in the world!) Em found an awesome long black dress and I found a grayish suit jacket for a grand total of $21! You know how people ask the celebrities "who are you wearing?" I thought it would have been pretty funny if someone asked us that question and we could say "My designer is Goodwill, and I think Jeff and Sarah are the names of the people who wore this before us." =)
Another problem we had was where to park the RV? At the time we were in El Paso, Texas and the award show was in Vegas. We didn't have any friends or family that we could leave our RV with in El Paso. So, we decided to park our RV at a Walmart and flew out first thing in the morning for Vegas. On the flight, we got to see the Grand Canyon from above!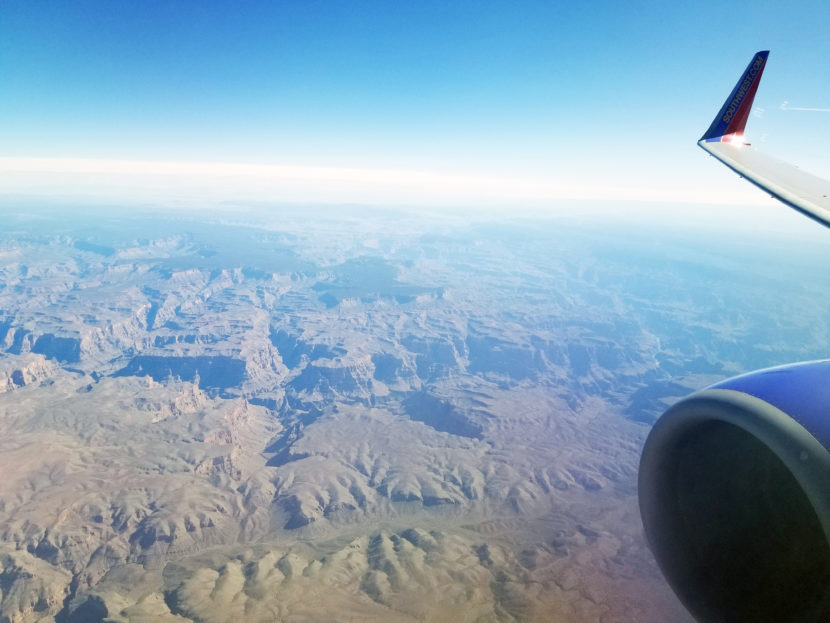 We got to our hotel room, and started getting ready. My wife though is so awesome and frugal that I wanted to do something special for her. I knew that an award show was one of the top things for her on her bucket list and I wanted her to feel as beautiful as she looks so I encouraged her to look up a place to get her hair and makeup professionally done for the award show. (I think the only time she has ever gotten her hair and makeup done professionally was for our wedding.)
She found this awesome company called Dollheads that wanted to work with us and not only does professional hair and makeup, but comes to your hotel room to do it! I don't really know the first thing about hair and makeup so I'll let Em share what she thought about Dollheads. All I know is that my wife was the most beautiful girl attending the Billboard Music Awards that night =)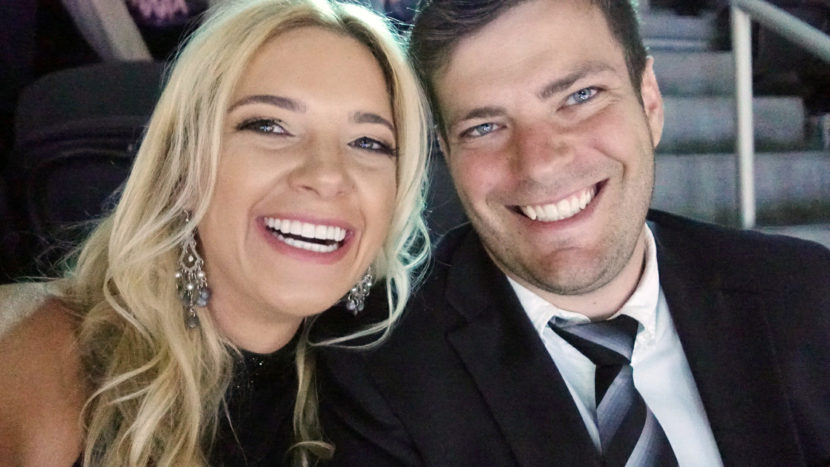 From the very beginning, Dollheads was so professional to work with! They specialize in mobile beauty services, so they did a great job of putting together packages with clear pricing. I really appreciated that there were no hidden travel fees our surprise add-on charges, and they even gave me a box so I could re-wear my false lashes later on!
My stylist was Amani and I had THE MOST wonderful experience with her. She made me feel SO beautiful, and did an incredible job of balancing the natural-yet-glam look that I was hoping to achieve. She was so personable too and just really went above and beyond, even giving me some makeup tips as we went.
So next time you're in Vegas, definitely consider booking Dollheads for the full beauty experience! It was so fun to walk around town "all dolled up." Thank you Hud for thinking of this, and thank you Dollheads for making the Billboards an extra fun experience. Back to you, Hud! :)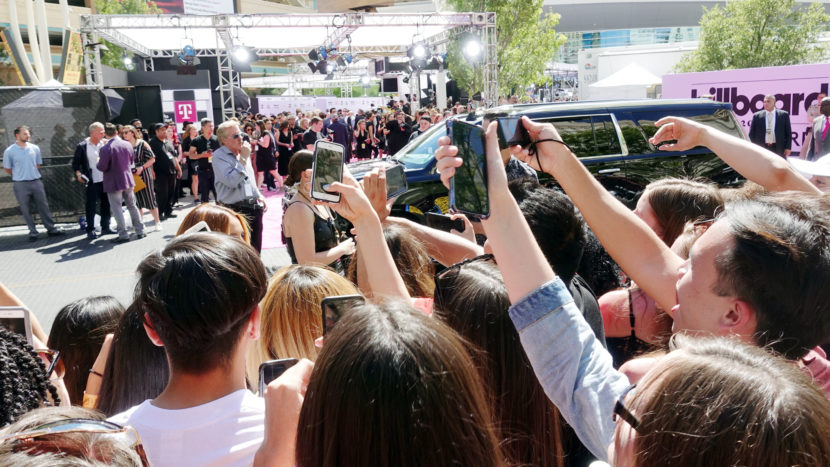 Once we were ready, we headed out to the red carpet to see the celebrities arive. (We of course weren't on the red carpet. We were behind the fan barrier with about 300 screeming teens =) It was really cool though to see the behind the scenes of how nervous and unsure some of the celebrities were. A lot of them would get out of the car and you could tell that they weren't sure if they should come over and take pictures with all the fans or if they should head straight to the red carpet and all the reporters. It was kinda cool to see and remember that no matter how famous people are, they are still just regular people. (Although I'm not sure the 300 screaming fans around me would agree with me =)
While we were watching the celebs arrive, Em got about 4 or 5 compliments from people who said "You're so pretty, are you sure you aren't supposed to be on the red carpet?" (Most of the fans in this area didn't have tickets for the show and so they weren't all dressed up like we were.) I thought it was really cute and definitely agreed with them =) Except I was standing right next to her and was dressed up as well but no one ever mistook me for a celebrity. =P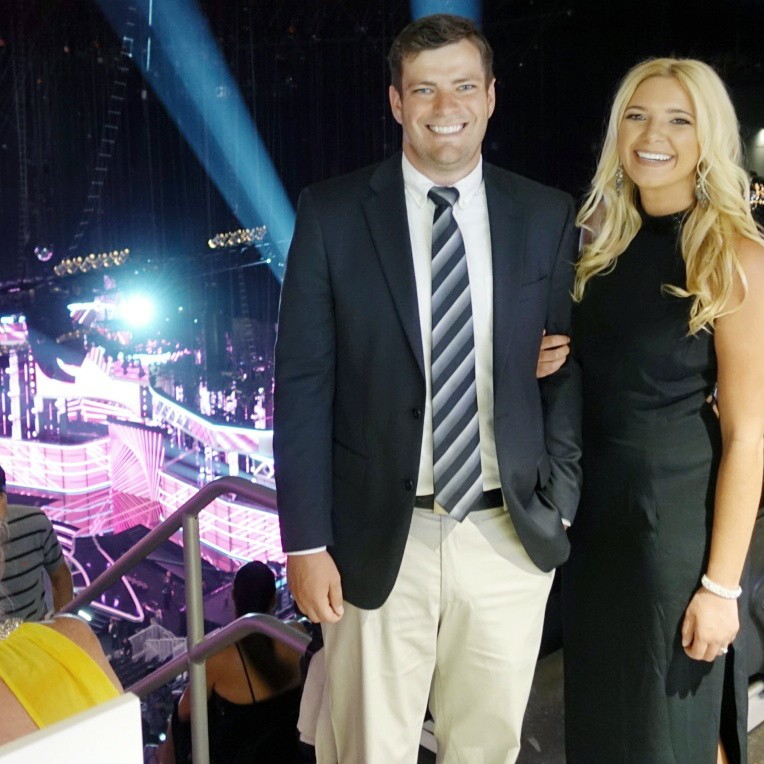 Next, we headed into the T-Mobile Arena for the main event. Now I am not sure how it works at other award shows, but the way that it seemed to work at the Billboards was that all the celebrities and people of importance sat on the floor down at the front. Next were the people who got the more expensive tickets and then finally, way up at the tippy top was the common folks like us =) But it was actually pretty cool sitting up at the top because we could see TV screens that showed what people at home were watching at the same time we saw everything live.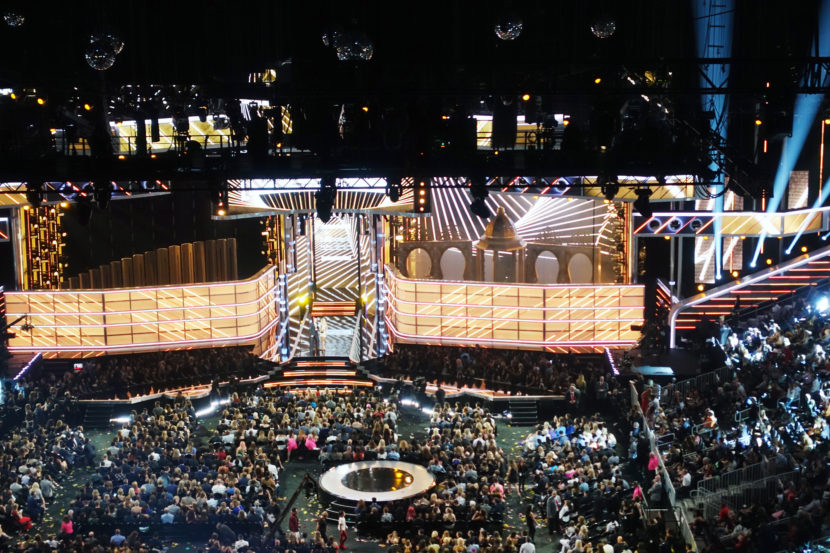 The award show is pretty cool because you get to see so many big name artist from every type of music genre. In one night we got to see Celine Dion, Nicki Minaj, Sam Hunt, Florida Georgia Line, John Legend, The Chainsmokers, Bruno Mars, Cher, Miley Cyrus and a bunch more. (Like I said, pretty diverse group of artists. =)
But for me, my favorite part about attending the Billboard Music Awards was being able to see all the behind-the-scenes things that you don't get to see on TV. For example, whenever they would come back from a TV break, an announcer would sound over the speakers and countdown from 10 and then tell us all to clap and cheer. Or, before Florida Georgia Line and John Legend performed together, the crowd was told to turn their phone's flashlights on to make that flashlight effect during the song. (I'm sure a lot of people would have done it anyways, but since it is live TV I guess they can't take any chances of only having a coupe of cellphone lights on). It was also funny to see the behind-the-scenes balloon popping after Miley Cyrus' performance of her song Malibu. During the song, balloons dropped from the ceiling into the crowd making a pretty cool effect on TV. But what people at home couldn't see is that during the commercial break, Billboard employees came out into the crowd and popped all the balloons on the ground =) (It must have been pretty loud down on the floor with so many balloons popping at the same time!)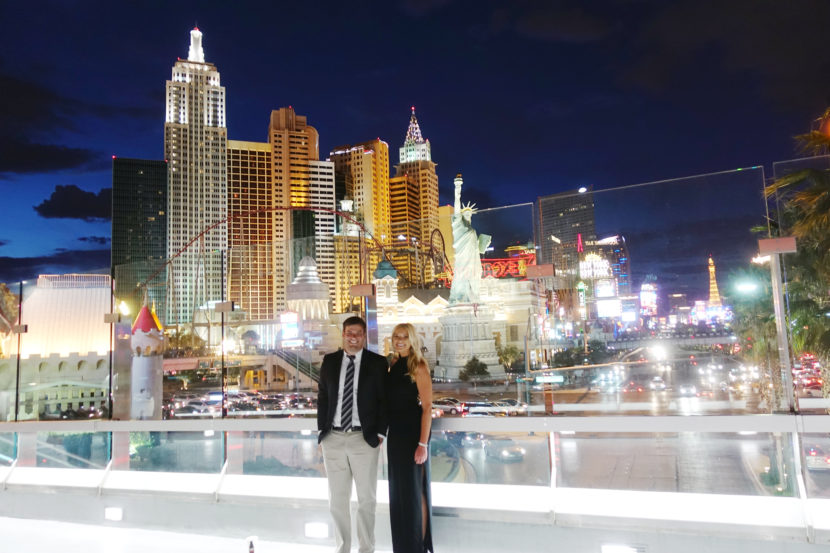 From finding our clothes at Goodwill, to Em getting her hair and makeup professionally done, to seeing the actual award show, the whole experience was a lot of fun! (and Em of course looked amazing =) In total we were in Vegas for about 36 hours and back in our RV the next day. It was a cool experience and I'm really glad that Em got to check something off her bucket list. Now I just have to start looking out for my Super Bowl tickets! ;)