Last weekend, Hudson and I spent two days in New York City and we had SUCH a fun time! NYC is one of our favorite cities because there is SO much to do. And there are so many different areas of the city, with each one of them bringing something so unique and exciting. Here is a video we made of our trip!
NYC is just under 3.5 hours away from where we live, so it makes such a fun weekend trip – if you live on the East Coast, I highly recommend making the trip this December (it's absolutely gorgeous around Christmastime)!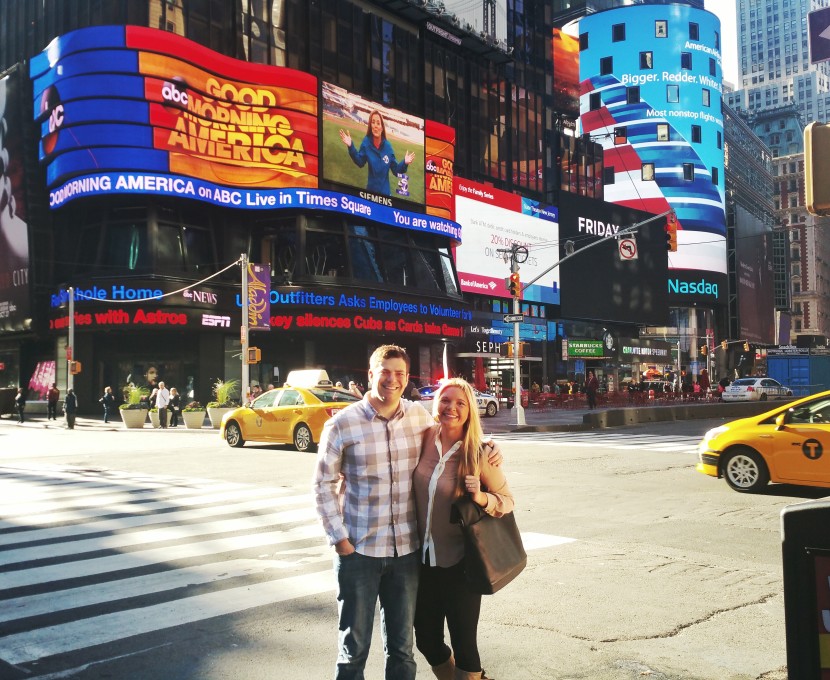 This trip, Hudson and I decided to pack as much as we could into the two days and experience all of the must do/see/stay/eat places we would recommend to other people who are visiting the city. So here's a recap of our trip and a list of the top things (in chronological order of our trip) that we'd recommend to others! And a special thank you goes to all of these places that partnered with us to make our trip as amazing as it was!!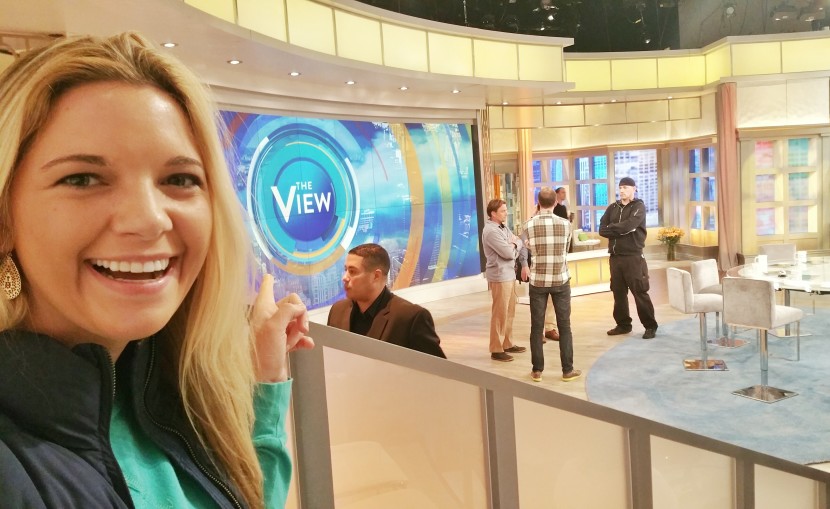 1. Live TV Show Taping
This was the first – and probably the coolest – thing we did! We went to a live taping of The View :) I should clarify that we don't necessarily agree with everything (or most of the things) they talk about on that show, haha, but it was really neat to see the behind-the-scenes of such a big show. It was way less scripted than I expected it to be! And the guy who entertained the crowd during the commercial breaks was great – he called Hudson the "best looking guy in the audience" and brought him up on stage!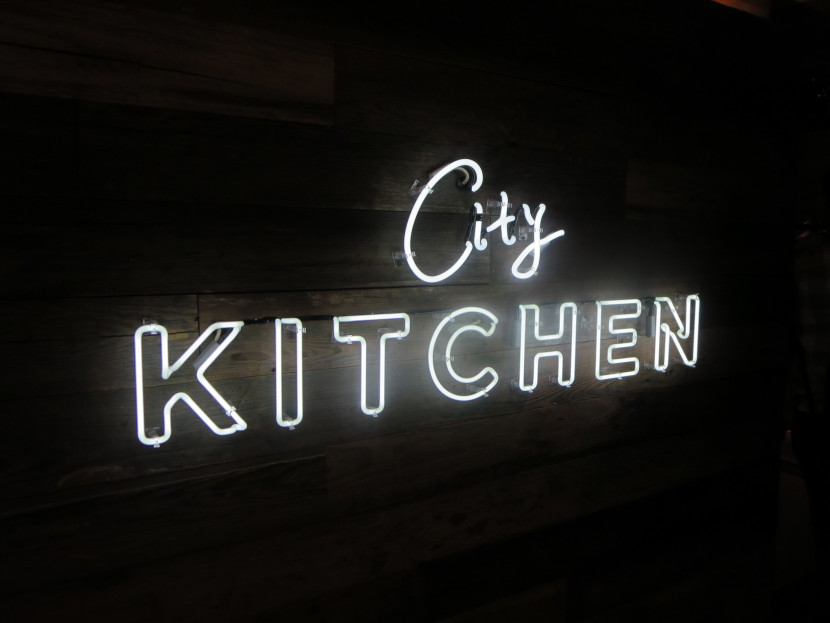 2. Lunch at a Food Market
Hudson and I aren't always in the mood for the same type of food, so we love doing lunch at food markets. There are a number of food markets in NYC, but our new favorite is called City Kitchen Food Market. It was part of our hotel (see #6) and had the BEST options! From burgers and tacos to seafood and sushi to donuts and ice cream and more…you really can't go wrong at City Kitchen. We ate there for a couple of meals because we enjoyed it so much! It's just a block from Times Square so it's super convenient, too.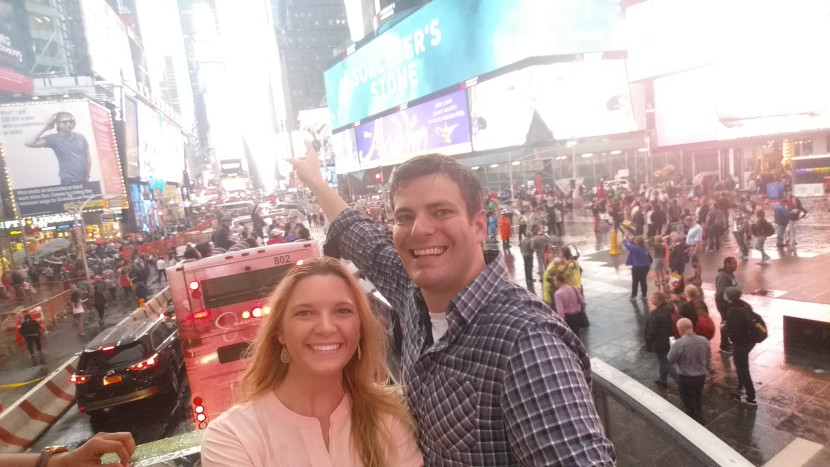 3. DOWNTOWN BUS TOUR
Since there's so much to see in the city, a great way to experience it is through a bus tour. There are tours – like the one we did with Go NY Tours – that even let you hop on/off at different areas so you can see the city at your own pace, and then jump back on another bus when you are ready to visit the next stop. This was Friday evening, and they had been calling for rain all day but it hadn't rained, so we thought we'd be safe. About halfway into the tour it started pouring rain, but we decided to stay on the upper level with our umbrella and had our own little private tour! It was quite the adventure!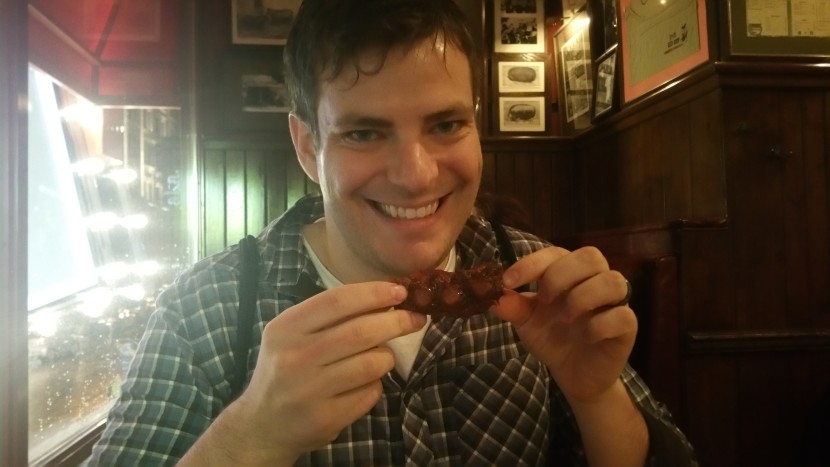 4. DINNER NEAR TIMES SQUARE
Even though it's touristy, we love experiencing Times Square in the late evening. As I stood there with all the billboards flashing, I felt so small in such a big, busy city – it was a cool feeling (and literally "cool" because at that point, we were soaking wet). We decided to eat dinner near Times Square, and went to Virgil's Real Barbecue – which is just a block away. Hudson feasted on ribs and mashed potatoes while I had grilled shrimp and crab cakes. Everything was DELICIOUS! And they give really big plates, so even after being completely full we had leftovers for later. If you're in the mood for homestyle barbecue, this is definitely the place to go.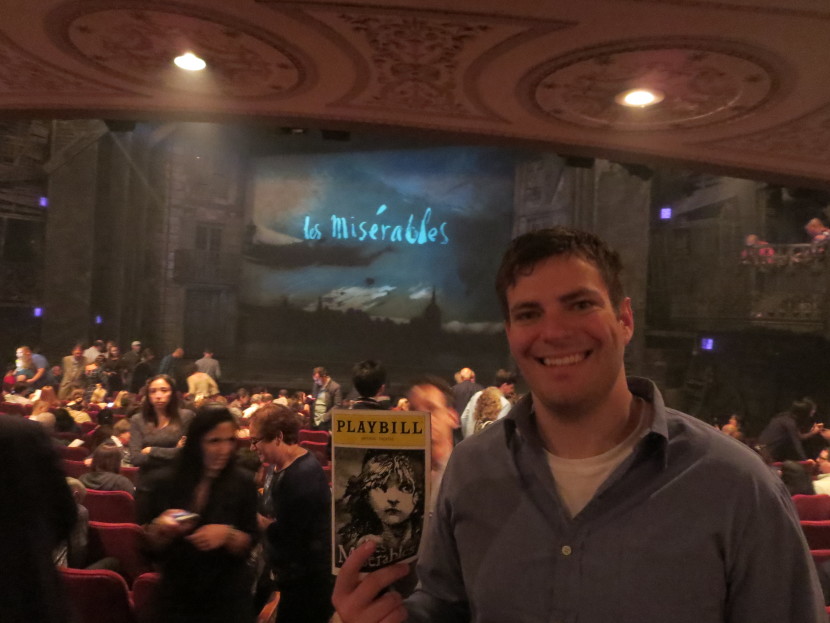 5. BROADWAY SHOW
After dinner, we saw Les Miserables on Broadway! I had seen the show when I was younger, so I wasn't sure how much I'd enjoy it the second time, but I absolutely loved it. The show was absolutely amazing, but then again, Broadway is always a can't-miss experience! I highly recommend getting Broadway tickets from the TKTS booths. You can get discounts up to 50% (just download the TKTS app to see what's available) and still have amazing seats! Plus, you're supporting a really great organization. The Theatre Development Fund, who runs TKTs, uses most of the small service charge to fund theatre programs such as for people with hearing loss and autism, as well as many other educational programs.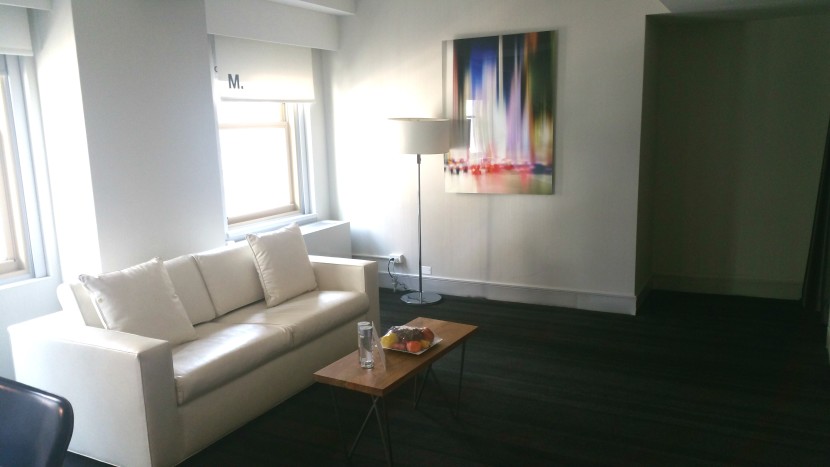 6. GREAT HOTEL
In my opinion, your hotel can make or break your trip. In our case, it definitely made it! We stayed at The Row NYC, which is right off Times Square and Broadway. It's a newly renovated hotel so everything looks very nice, and the people are even nicer. The bellman held our bags both before we checked in and after we checked out, and made us feel very welcomed. Plus, our executive suite hotel room was amazing! The room was huge (complete with a living room and two bathrooms), had a view of Times Square, and had the coolest electronic window shades. Seriously though…we'll definitely be visiting The Row NYC again! I was amazed at the value for the price, especially compared to other hotels in the area.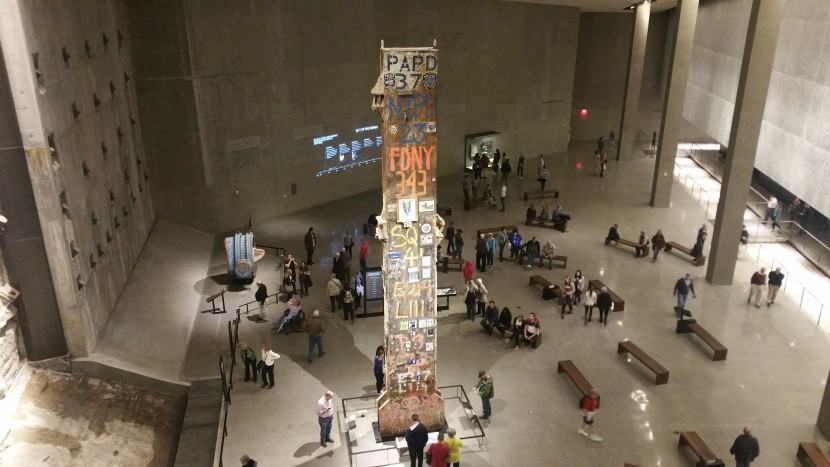 7. GROUND ZERO MEMORIAL CENTERS
We had been to the 9/11 memorial, but never to the 9/11 museum. Wow. Talk about heartbreaking. Seeing so many artifacts from that horrific day of American history was really difficult – yet at the same time, something I would definitely recommend. The exhibitions are really incredible and show everything from the shoes people were wearing that day to a firetruck that was caught in flames. We were only able to spend about an hour and a half in the museum, but we could have been there for five hours and still not have seen everything. It is very well constructed and made us so incredibly thankful for all of the men and women who gave their lives that day.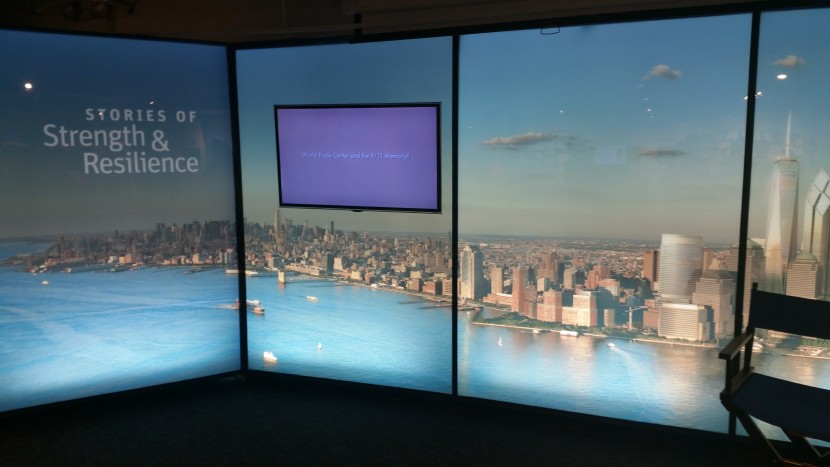 We also went to the 9/11 Tribute Center. This is separate from the 9/11 museum and is also something you absolutely cannot miss. The Tribute Center shares even more of the personal stories of that day from the people who experienced them. Two of the most heartwrenching things for me were to see the collection of portraits of people who were lost that day, and to watch the documentaries which share stories from survivors and rescue workers. I really wish we would have had time for a tour with The Tribute Center, because they are led by actual survivors, family members, rescue workers, and others who experienced that tragic day and who share their personal stories.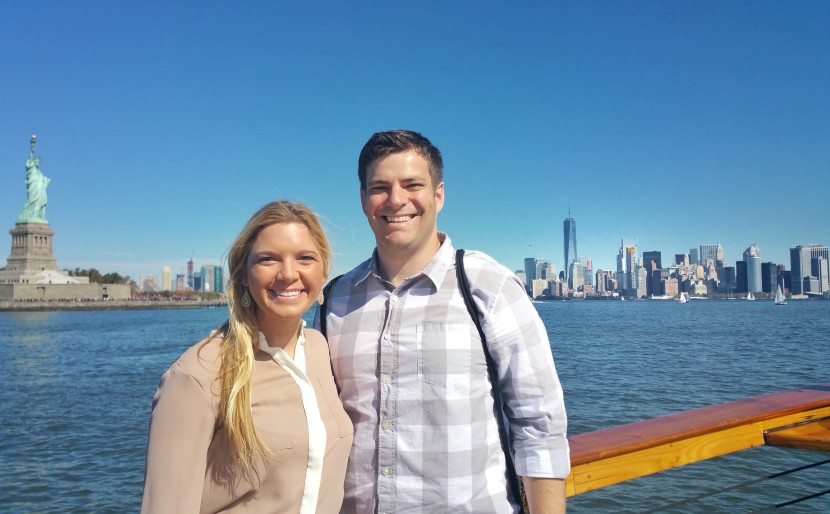 8. SKYLINE CRUISE
For THE BEST views of the city, I highly recommend a cruise! We went on one with Classic Harbor Line, and it was such a neat activity! We planned to do their Around Manhattan Brunch Cruise, but unfortunately underestimated the NYC traffic (shoulda known!) and missed it. But their team was SO nice and rebooked us for the next cruise with no issues at all. It was a Lower Manhattan Architecture Tour and it was amazing! We're not even into architecture all that much and still found it really interesting (Hudson's favorite building was an apartment complex with a car elevator, so you can show off your fancy car right in your apartment!) The views were spectacular…I had never seen the city from the water before, and definitely hope to do this again soon!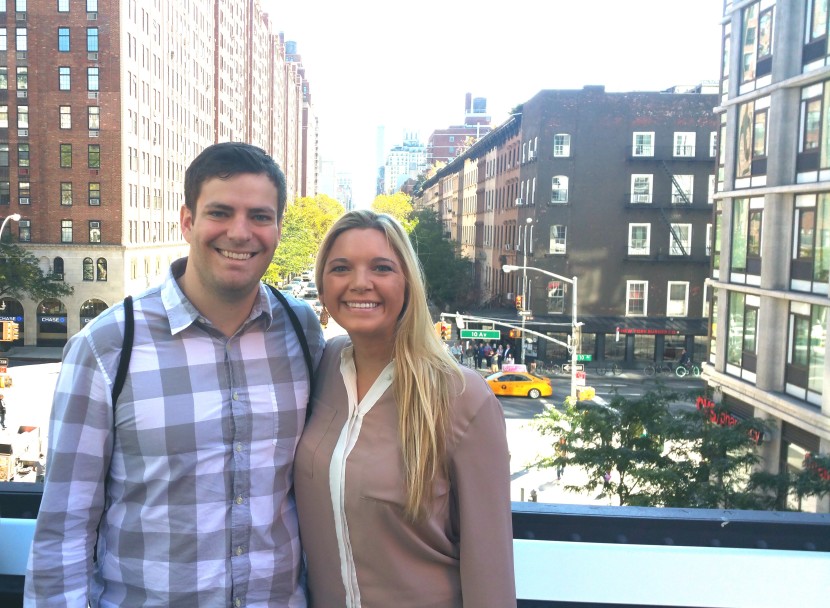 9. JUST WALKING AROUND
Since the cruise left from Chelsea Pier, we spent some time walking around the area. It's such a gorgeous part of the city! We visited the High Line, which is a beautiful park built on an elevated section of an old railroad. One thing I love about New York City is that you don't even have to spend money to have a great experience. There are so many beautiful parks in NYC; you could spend the whole weekend just walking through them and seeing all the beautiful sights!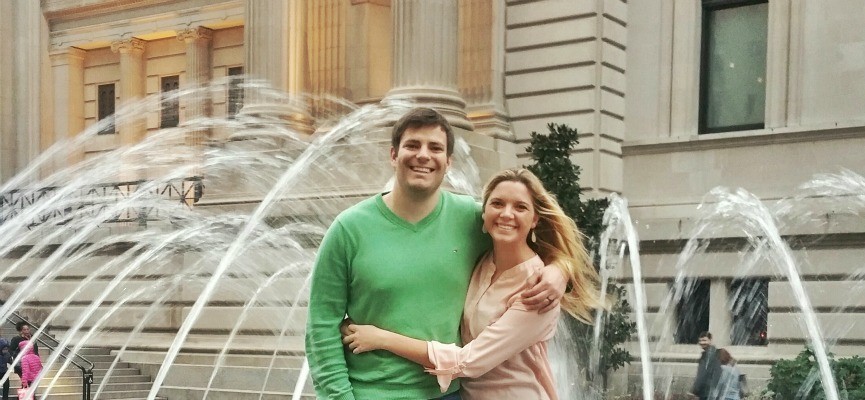 10. CELEBRITY SIGHTINGS
One of the last things we did before we left was something I've always wanted to do – a TMZ Tour! This was put on by On Location Tours – and our tour guide was great! We saw where Taylor Swift, Beyonce & Jay Z, and many other celebrities live; where Lady Gaga used to work; where Drake got his start; and much more. There was even a stop in SoHo where we got to explore some on our own – such as to see where the late Heath Ledger lived. Even though we didn't get to actually spot any celebrities, it was a really entertaining tour – I want to do the LA tour now! :)
Update 11/8/15: Unfortunately, TMZ has now discontinued the NYC tour to focus on the LA tour – but On Location Tours has SO many other amazing tours that are also amazing! This weekend, we got to experience their newest one with four other friends. It's called "When Harry Met Seinfeld" and tours locations from top movie and TV show sets in NYC! You view locations from Whey Harry Met Sally, You've Got Mail, Pitch Perfect, and many more. The above photo of us is at the Metropolitan Museum of Art, where tons of movies – such as Hitch and When Harry Met Sally – have filmed scenes!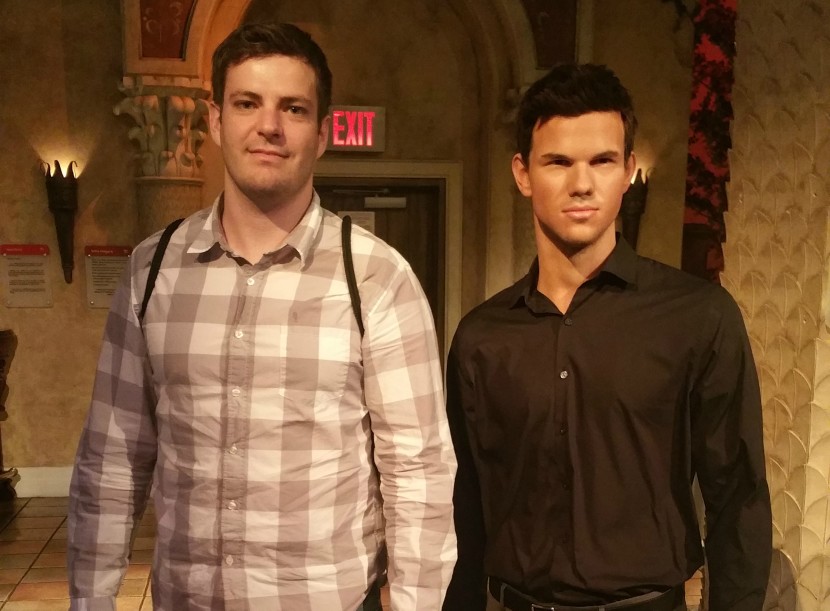 The last thing we did was a stop at Madame Tussauds, where we got to see a LOT of celebrities! :) I love how Madame Tussauds has each floor laid out – from historical figures to music celebs and so much more – you really can get your photo with almost anyone you've ever wanted to! We've been there a couple times but it's always just as fun as before. Plus, they are always adding new wax figures – my favorite new one this time was Jimmy Fallon. They also had a new-to-us 4D show of Marvel Super Heroes that Hudson loved. It was a really great ending to an overall super fun trip!
So there you go, our list of must-experience things in NYC!