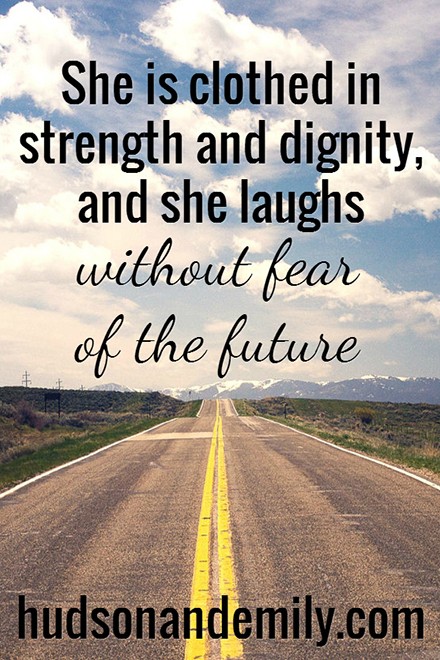 Sometimes I struggle with fear.
Fear of all the "what ifs" running through my head. "What if someone breaks into our apartment? What if I get a call that Hudson was in an accident? What if someone really close to me dies?"
They're legitimate fears, maybe, but does that make them okay to dwell on? No. God is so much greater than our fears.
Why do I even worry when we know He already has a plan? He has been so faithful in the past, so it should be no question to trust Him with my future.
I have been so encouraged by this Bible verse that Hudson and I are memorizing this week: "Be strong and courageous; do not be terrified or afraid because of them. For the Lord your God goes with you;  He will never leave you nor forsake you." — Deuteronomy 31:6
When we dedicate our lives to God and make daily choices that honor Him, He will never leave us. There's no need to worry.
Just some thoughts from my life today!