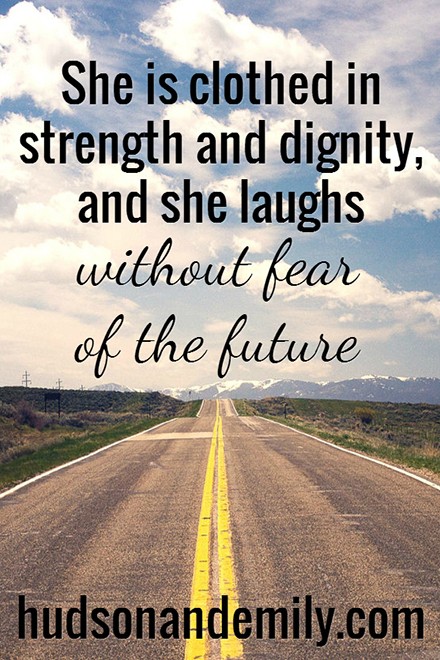 In my grandparents' living room, there's a wall where big 11×14″ picture frames of each of their grandchildren are hung. I distinctly remember sitting there with my sisters and cousins, as a middle schooler,  looking into the future. Talking about how amazing it was that we had no idea who we were going to date, what we were going to major in, and where we'd be in 10 years from then. High school seniors seemed SO old, but we were excited about the future and loved dreaming about who we'd become.
Fast forward 10+ years…
Looking into the future, who would have guessed that the girl who had a Xanga (anyone remember those days?) would have a real blog a decade later? That the boy across the table from me in 6th grade "English Explosion" class would ask me to marry him? That I'd still be wearing the same pair of shoes I did in 8th grade? (Don't worry friends, I got rid of my so-called "duckbill platypus boots" this year after much convincing from my sisters ;).
But seriously, who knew?!
Here's little ol' me, sitting in a cubicle every day at a marketing/PR job. Coming home to my best friend. Wishing for the weekend. Wanting to be "young" again.
But for some reason, looking into the future still excites me. Yes, I wish I could go back and replay my life all over. Knowing that some things that seemed awful at the time actually turned into good things. And that missing Summa Cum Laude by .001%, and crying about it, would not make any difference whatsoever. And most importantly, that choosing to spend time with family and friends over doing something I thought was more important would be worth it 100% of the time.
But then I realize…I am STILL young. I have a whole future ahead of me even now (and even if you're 60, you do too). And I have the opportunity to choose whether I want to live in the past, wishing I could have a do-over on the million mistakes I made — or whether I want to live in the present, making the most of each moment and being excited for what's ahead.
Proverbs 31:25 says "She is clothed with strength and dignity, and she laughs without fear of the future."
Ya'll know I love Proverbs 31…oh how I desire for that to be me. To be without fear of the future, and to love every part of who I am right now because I know it's who God created me to be. Who knows…maybe in 10 more years, blogging as we know it will be non-existent. Maybe I'll have three kids to drive around in my big green van. And maybe, just maybe, I'll be able to find those duckbill platypus boots at Goodwill and wear them again.
It's fun to dream. :)