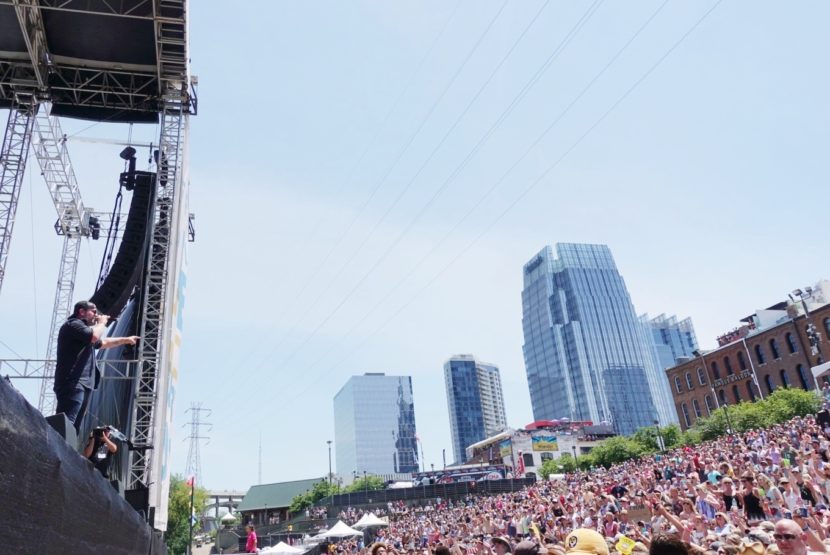 We are so grateful for the opportunity to attend a number of our "bucketlist" events on our trip. CMA Fest was something I had always looked forward to and hoped we could attend, so when the timing worked that we were visiting Nashville the month prior, we decided to stay in the area for the next few weeks so that we could attend CMA Fest – and we were SO glad we did!
CMA Fest was one of the most fun weeks we've had on our trip! We had such an amazing time!!
So today, I wanted to share some info and tips for CMA Fest in case you're interested in starting to plan for next year (June 6-9, 2019)!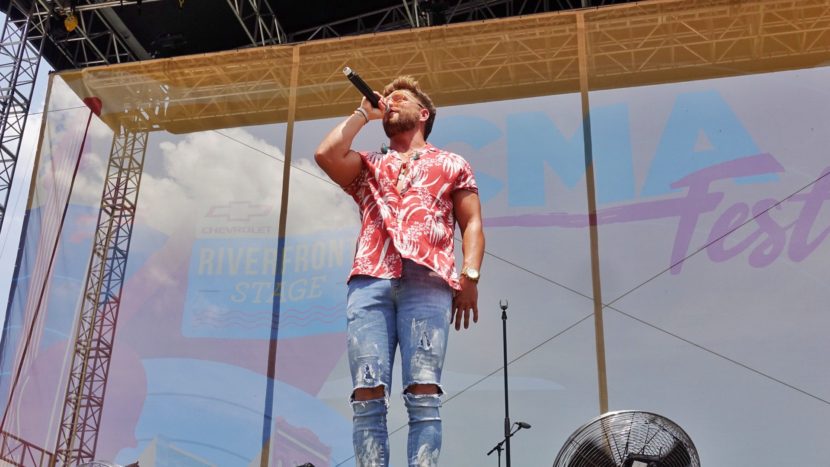 What is CMA Fest?
CMA Fest is Nashville's biggest music festival. Hosted each June by the Country Music Association, CMA Fest is known as "the music event of the summer." And it absolutely is! I have never been to an event that's had so much packed into one day – and CMA Fest is a full four days of that!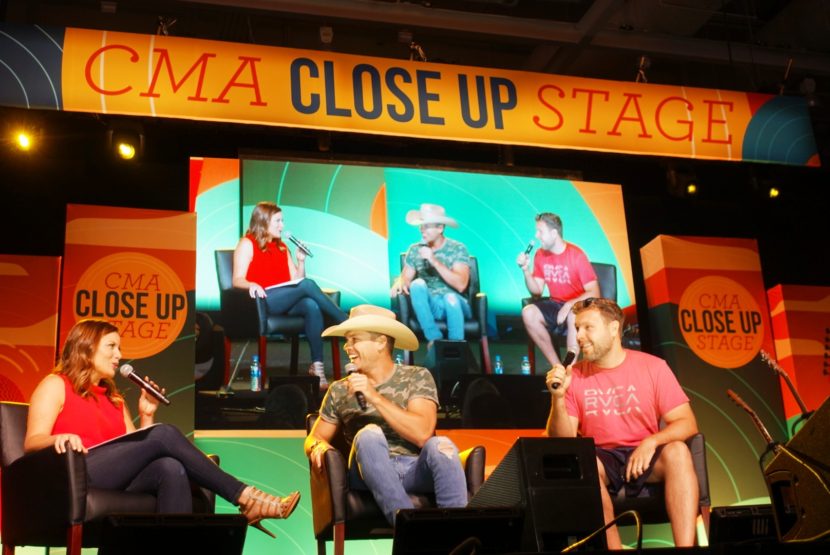 What is there to do at CMA Fest?
SO MUCH. Music, food, meet and greets, activities, pop-up shops, and more.
The lineup includes hundreds of artists on 11 different stages (the biggest of which is Nissan Stadium). The majority of the day, most of these stages have artists performing on them simultaneously – so we spent the week running around from concert to concert trying to catch all of our favorites!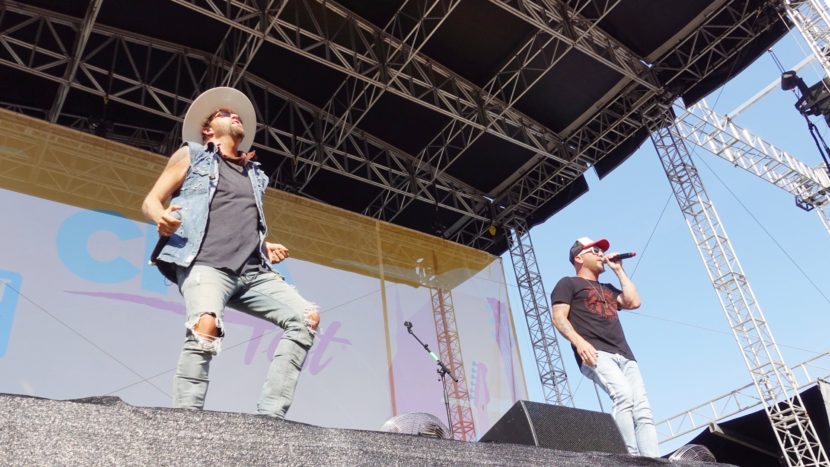 My favorite stage was the Chevrolet Riverfront Stage. The stage is literally in the river, the beautiful summer sun is shining down, and the crowd got super into the performances! LOCASH, Eric Paslay, and Chris Lane were some of my favorite artists we saw there.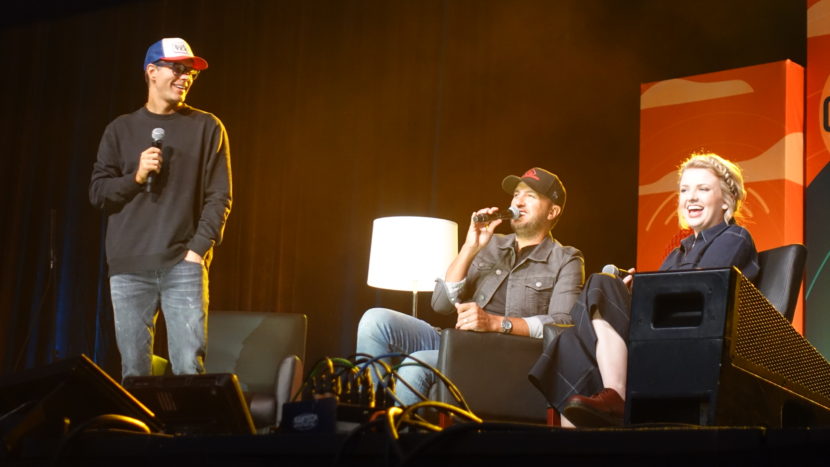 I also really enjoyed CMA Fest's Fan Fair X. There are many artist interaction opportunities for fans there, from meet and greets to Q&A sessions. I really enjoyed the Q&As because the artists got personal and shared about what it's like being a country music star, from what goes into creating an album to how exhausting life on the road can be. Luke Bryan and Garth Brooks were two of my favorites there.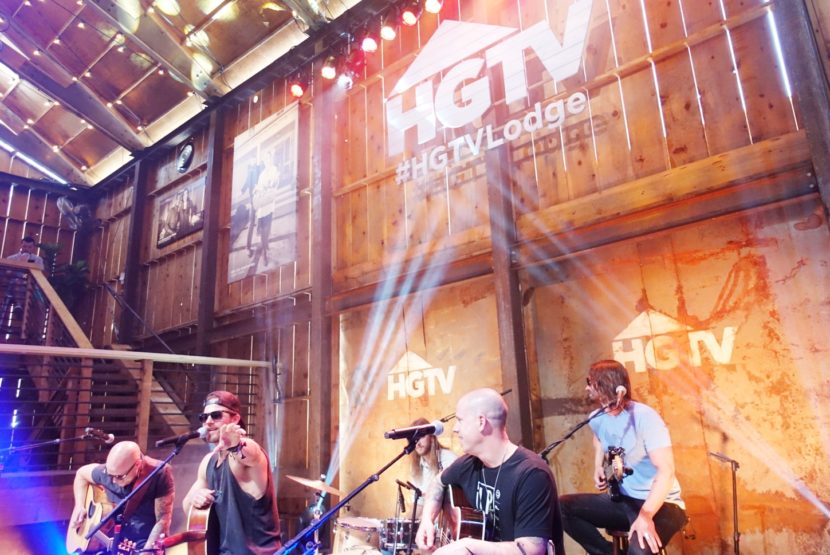 HGTV Lodge was another daytime venue with big-name acts – and it's a more intimate venue that makes you feel even closer to the artists. Kip Moore put on an incredible show there!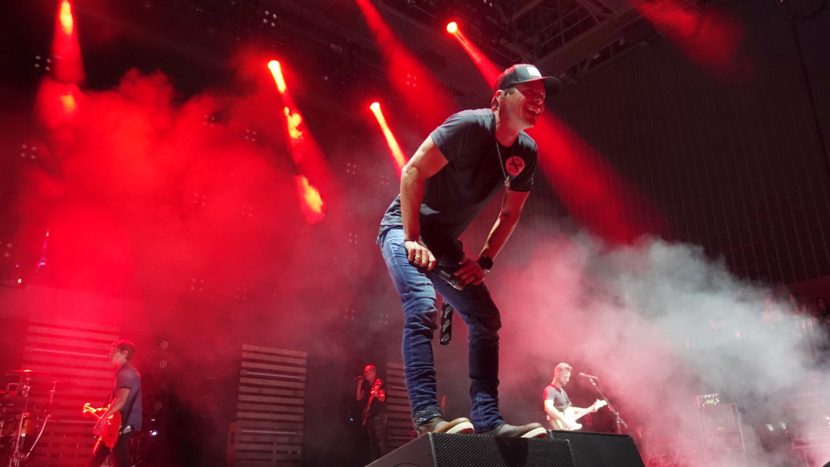 In the evening, there was the option to either attend the Nissan Stadium concerts (which included artists such as Carrie Underwood, Dan & Shay, and Florida Georgia Line!) or the Cracker Barrel Country Roads Stage at Ascend Amphitheater (which is free!). We attended concerts from 10AM-10PM almost every day and it was the BEST.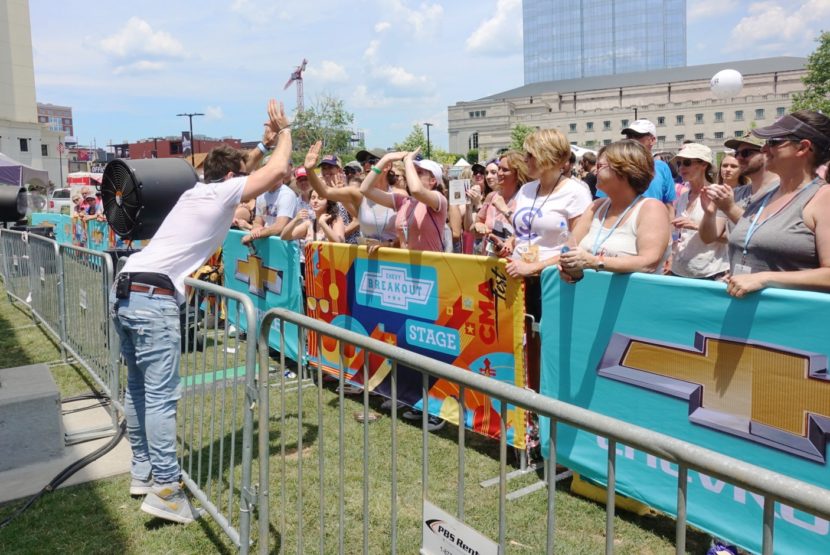 How can you maximize your time at CMA Fest?
There were many times when 2-3 artists that we really wanted to see were performing at the same time on different stages. I've never wanted to be in multiple places at the same time more! But that's the beauty of CMA Fest – because they have so much packed in, there's literally never a dull moment. And most of our favorite artists played a few different shows throughout the week, so we were able to see them.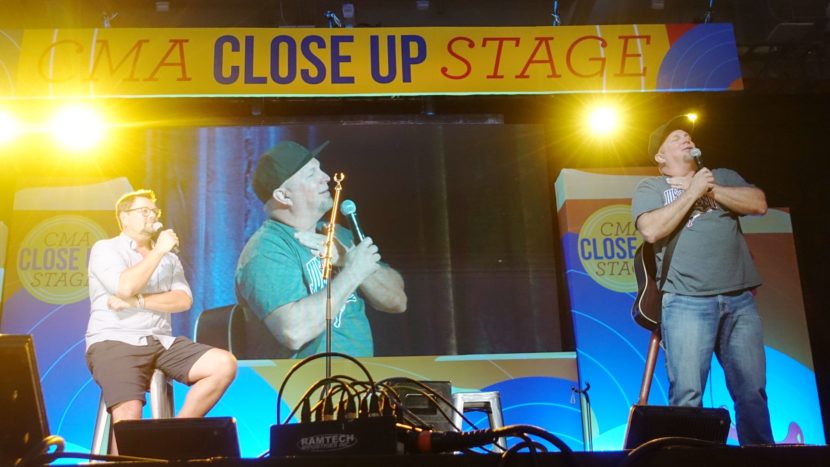 CMA Fest has an awesome app that shows the lineup based on person, stage, or day/time – and then you can create your own schedule based on who you want to see and what you want to do. I highly recommend utilizing this to maximize your time at CMA Fest!
Some other practical tips are to arrive early and bring sunscreen and refillable water bottles. Also, if you're an RVer, you can park overnight at Main Event Parking – this worked out so well for us because we didn't have to deal with driving a 39 foot RV in and out of the city each day!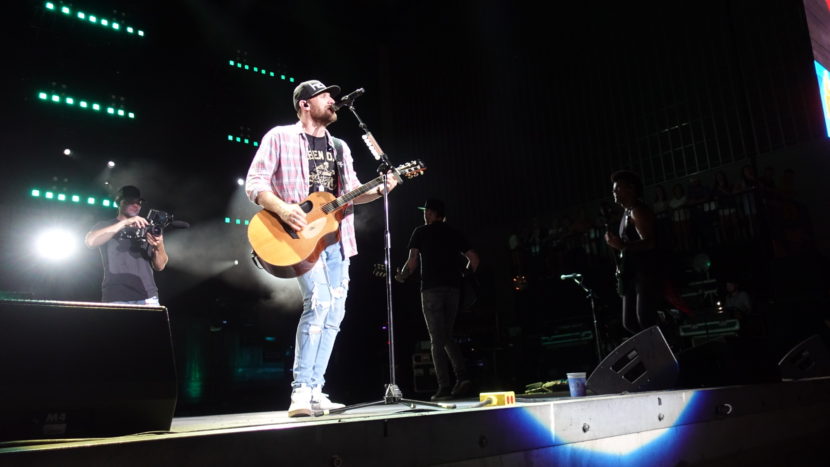 How can you attend CMA Fest?
While most outdoor stages are free, Fan Fair X tickets (only $25 this yar for a four-day pass!) and the CMA Fest 4-Day Pass (which provides access to Nissan Stadium) can be purchased here beginning August 6th for CMA Fest 2019. CMA Fest proceeds help carry on the CMA Foundation's mission of enriching music education programs, which is really special.
If you weren't able to attend CMA Fest 2018 and wish you could have, one of the coolest things is that they put together a three-hour television special of the week so you can feel like you were there! This airs August 8th at 8/7c on ABC. I can't wait to watch it!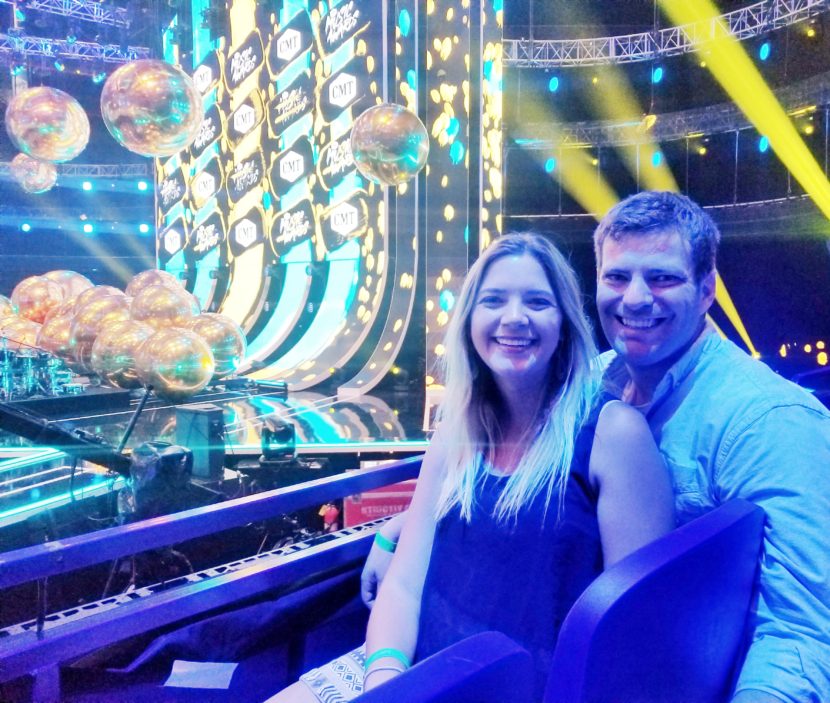 What else is there to do in Nashville during CMA Fest week?
For one, the CMT Awards! Typically the night before CMA Fest starts. Tickets this year started at $55, but we randomly won front-row seats and it was AMAZING!
There is SO MUCH to do in Nashville – it has been one of my favorite cities of our trip so far! Here is a recap of some of our favorite things to do in Nashville!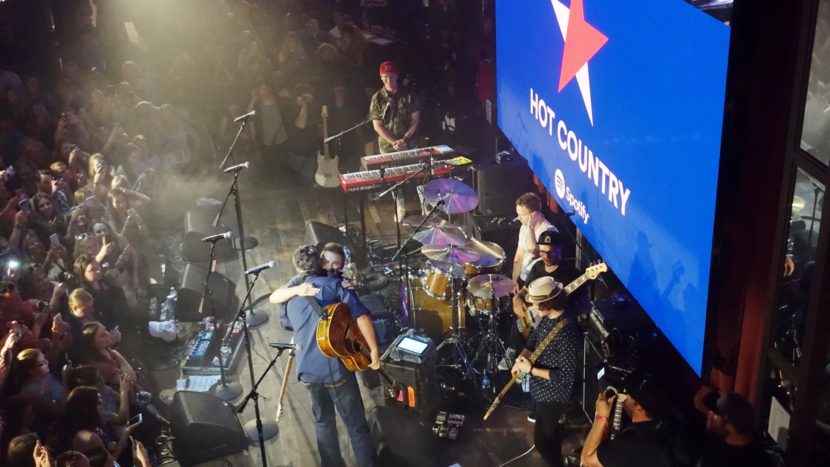 In addition to all that Nashville typically offers, there are a ton of additional events going on in the days before/after/during CMA Fest week. From fan parties, charity events, and performances at the bars on Broadway (we stayed up until 2AM watching a Hunter Hayes & friends concert at Blake Shelton's bar Ole Red) – you might not sleep at all during CMA Fest week. :)
Two of our favorite free/cheap events during CMA Fest week were: the Craig Campbell Celebrity Cornhole Challenge and the City of Hope Celebrity Softball Game.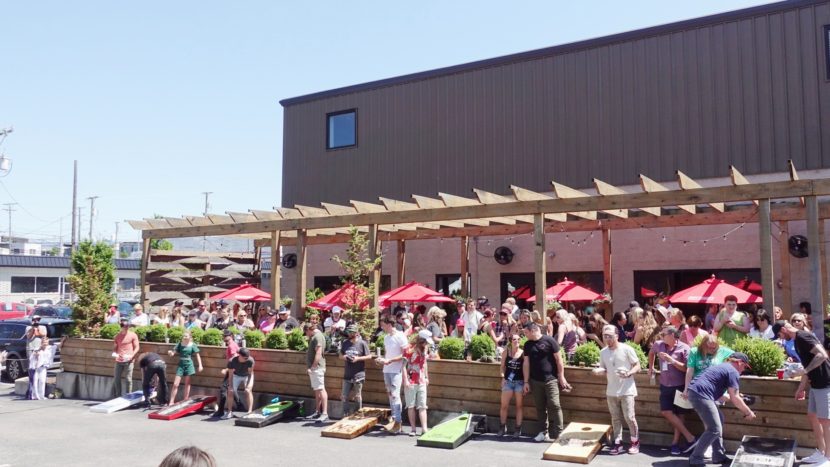 Craig Campbell Celebrity Cornhole Challenge: For the past six years, Craig Campbell has hosted an annual cornhole challenge to raise awareness for Fight CRC, after losing his dad to colorectal cancer as a child.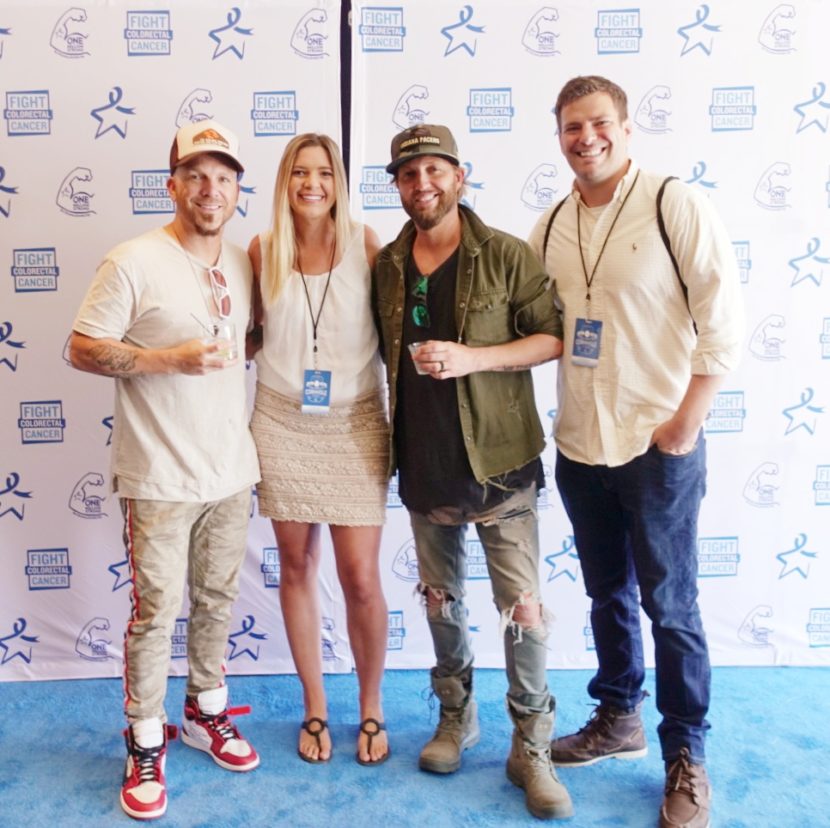 This year's cornhole challenge and benefit dinner raised over $175,000 for Fight CRC! The cornhole challenge was a fun event for fans to interact with country music stars while raising awareness and money for an incredible organization.
City of Hope Celebrity Softball Game: This is an annual event where country music stars team up and "take a swing" at cancer to raise awareness and money for City of Hope, a comprehensive cancer center committed to curing cancer, diabetes, and other life-threatening diseases.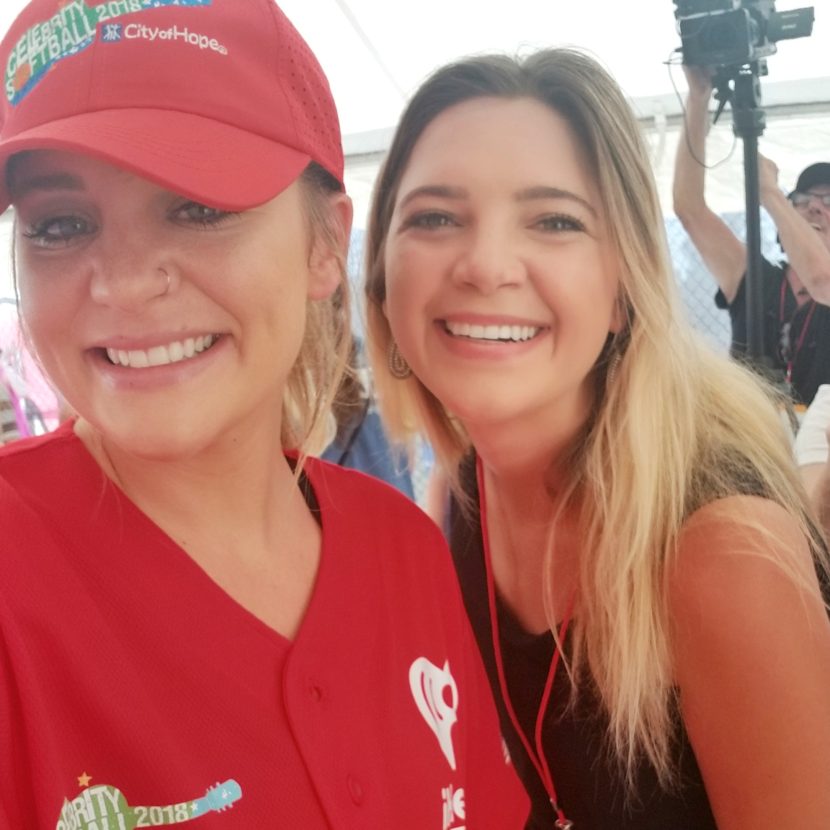 This was its 28th annual Celebrity Softball Game, and we were so grateful to cover the red carpet for the event and speak with country music stars about the importance of this cause.
CMA Fest is a must-experience event, and we highly recommend it, as well as Music City in general. We hope to be back next year, Nashville!!