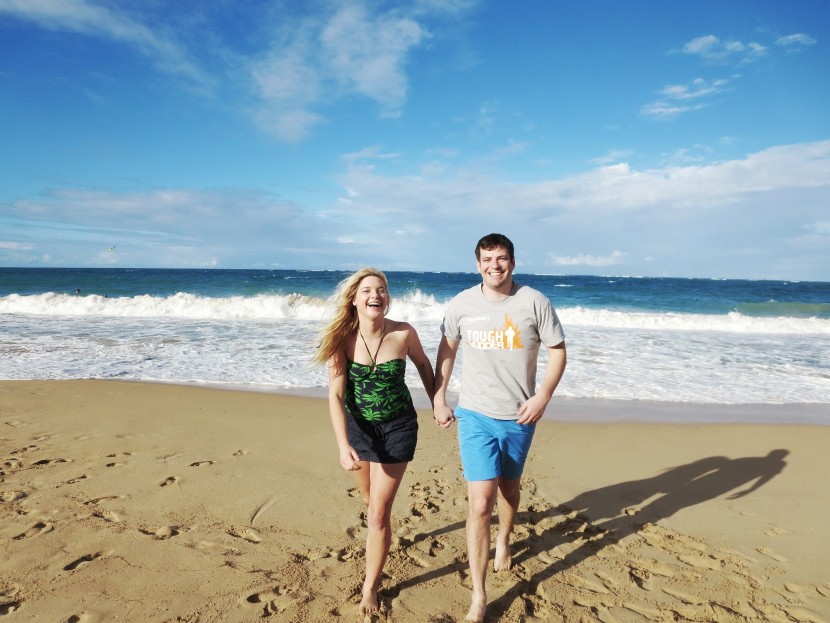 Last week, we were in Puerto Rico and had the most amazing time!! It was my parents' Christmas gift to us, so we went with my whole family and had some really special family time together. Here is a video we made of our trip!
The weather was absolutely gorgeous and the people there were so incredibly friendly. I already want to go back!! :)
s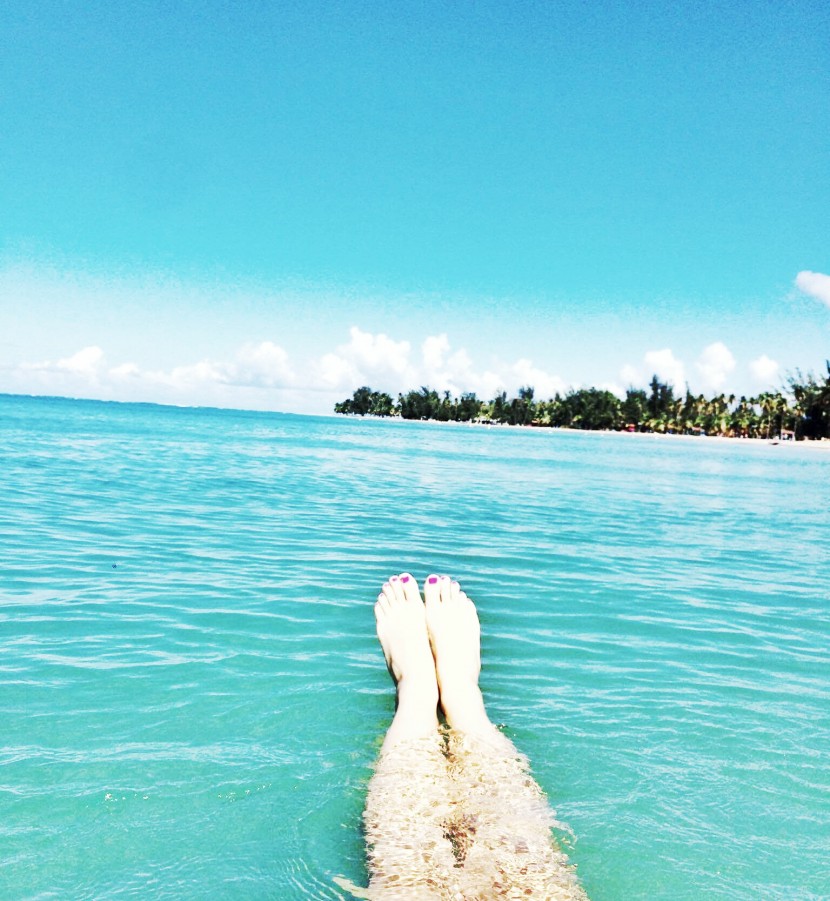 Another great thing about Puerto Rico is that you can take a direct flight from BWI and be there in just about 3.5 hours. Our trip was so smooth AND we could still use our phones without needing an international plan, which was helpful so that we could continue using Google Maps to get around. We spent a week there, but it would make a great weekend trip too. If you're headed there, here are our recommended things to do in Puerto Rico, in chronological order of our trip!! :) a A special thank you goes to all the companies that partnered with us to make our trip as amazing as it was!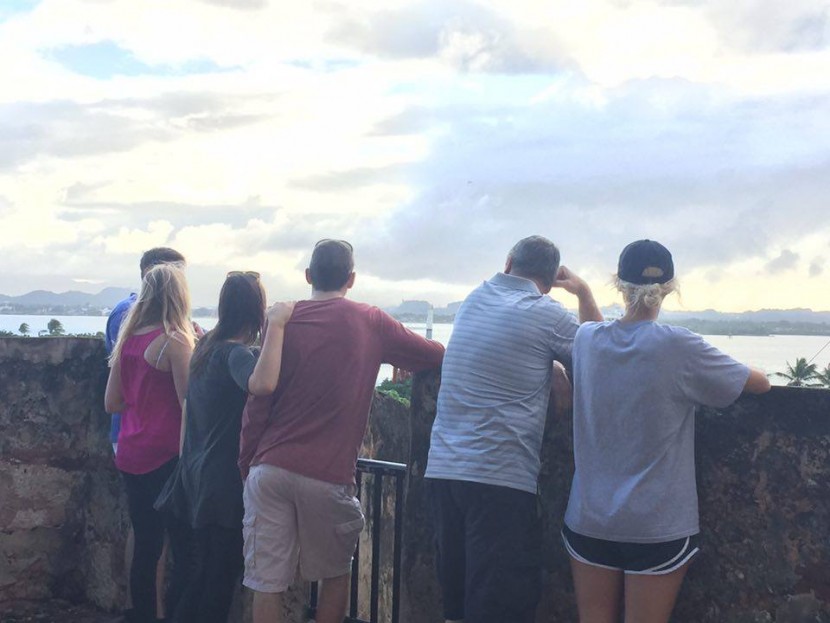 1. Old San Juan Food Tour
As soon as we landed from our flight (shoutout to Southwest for the great crews and customer service!), we headed right to Old San Juan for a food tour. We booked this through Viator and originally had it scheduled for halfway through our trip, but read reviews about it being a great thing to do at the beginning so that you could get an overview of the town. Thankfully, Flavors of San Juan was able to accommodate our switch so that we could experience this on the first day.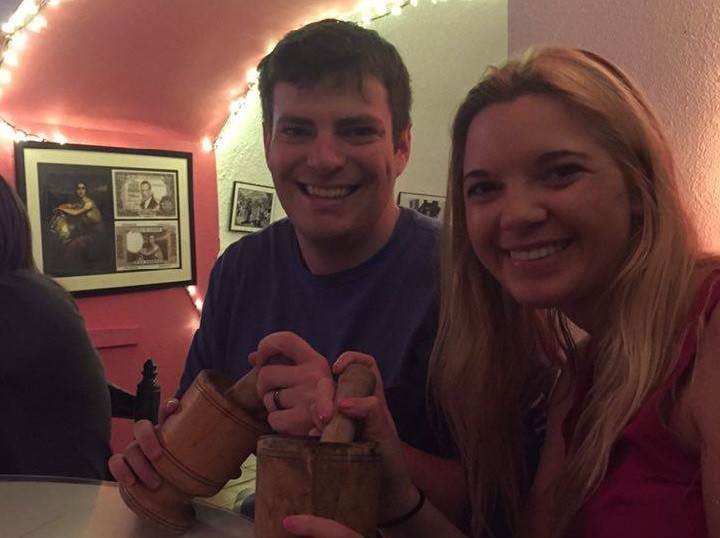 We were so glad that worked out because, in addition to enjoying all of the delicious foods, we learned a lot about the culture and history of San Juan. And we ended up going back to some of the restaurants later in the week because of how good they were! We tried many of the local foods, but our favorites were mofongo (smashed garlic plantains topped with various meats) and mallorcas (a sandwich topped with powdered sugar). Mmmm I want to go back just writing this!!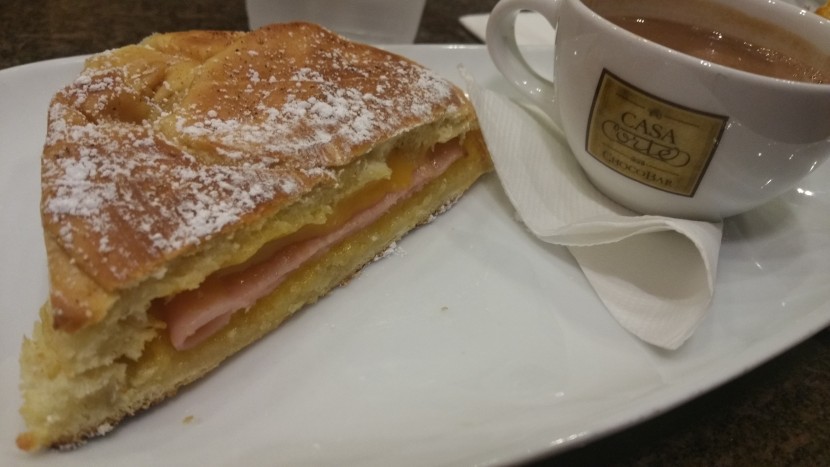 You can book tours all over the world through Viator. And since they're affiliated with TripAdvisor, this is one of the best places to start when researching about the many things to plan for your trip!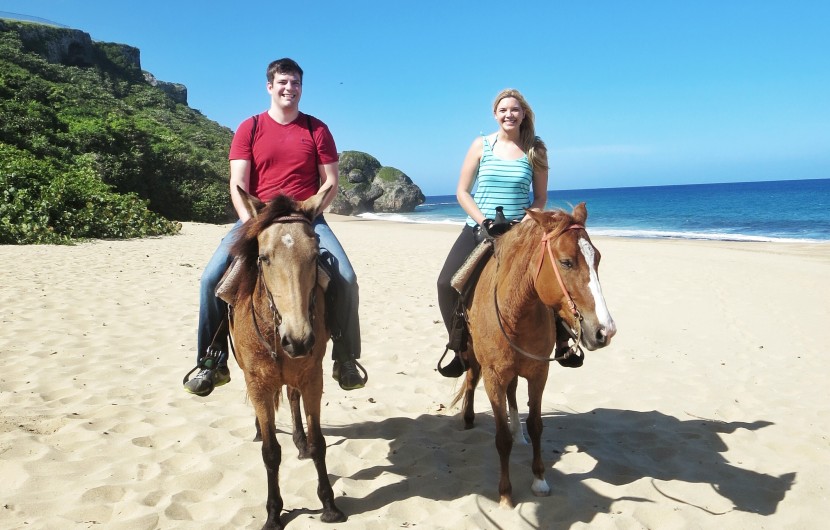 2. Beach Horseback Riding
Monday was a chill day for us, just enjoying our condo and the beautiful beaches of Puerto Rico. Tuesday morning, Hudson and I drove to Isabela, which was only about an hour and 45 minutes from San Juan, for a horseback ride in Puerto Rico with Tropical Trail Rides!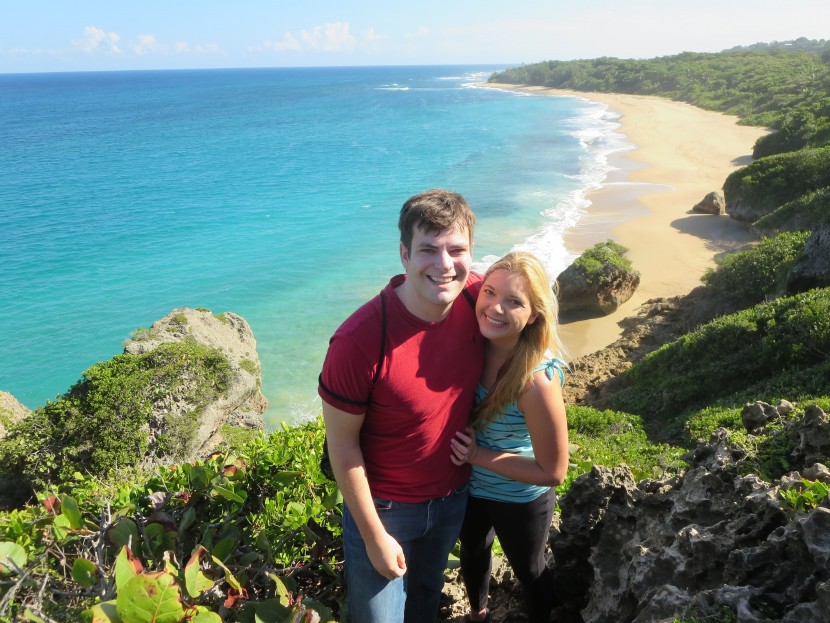 Wow was this ever an amazing experience!! The terrains were so varied, which was really neat and gave us an incredible view of the beautiful Isabela. Horseback riding on the beach has always been a sort of "bucketlist" thing to me, and this was everything I hoped it would be and more. Unlike other companies, Tropical Trail Rides has a license that allows their horses to walk in the water, which was just the coolest thing! The company is owned by Craig and Michelle Barker, a husband and wife team from the continental states who came to Rincon on an "accidental" surf trip and never left. They have such a cool story and, like everyone we met in Puerto Rico, are so sweet!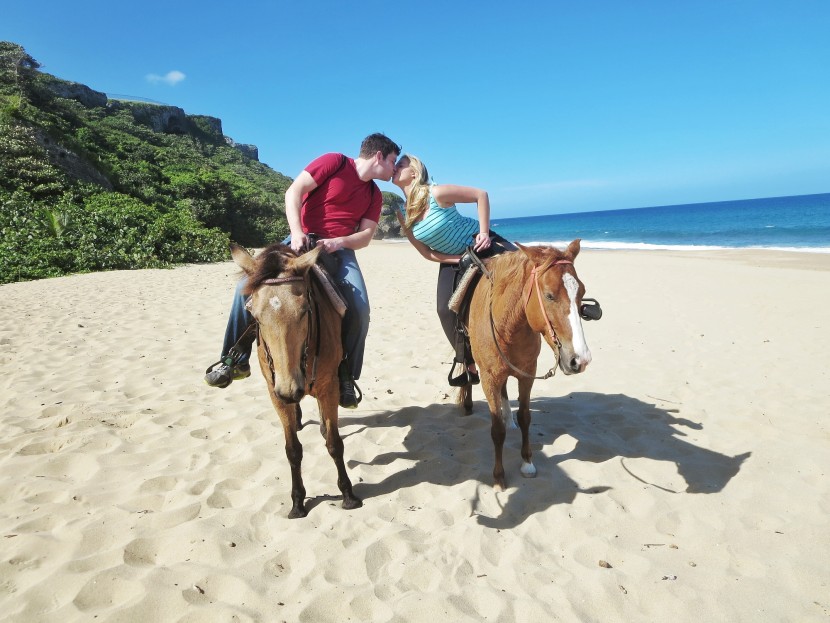 I would consider both myself and Hudson to be very "beginner" horseback riders, and the horses were so well trained that we felt like experts! :) Our guide was great and, at one point, she even took us on a hike up a huge cliff to see the most gorgeous panoramic view of the island! This horseback ride was something I will remember for a long time.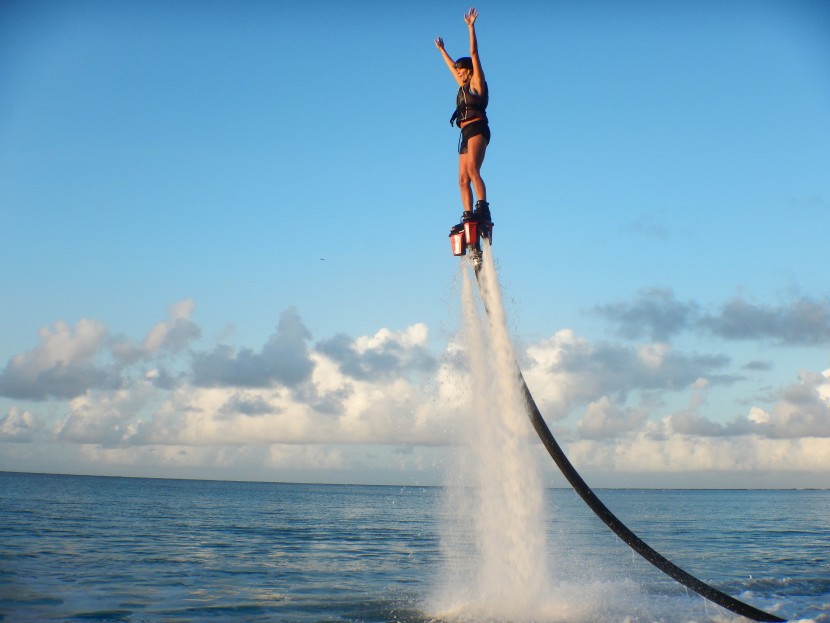 3. Flyboarding
Wednesday we did something that may have been the single coolest thing I've ever experienced. We went flyboarding with Luquillo Flyboard! If you have never heard of flyboarding, your feet are strapped into something that resembles a snowboard but has a water jetpack on the bottom that connects to a jetski and propels you up out of the water! I have never felt so cool as when I was flying 15-20 feet out of the water!!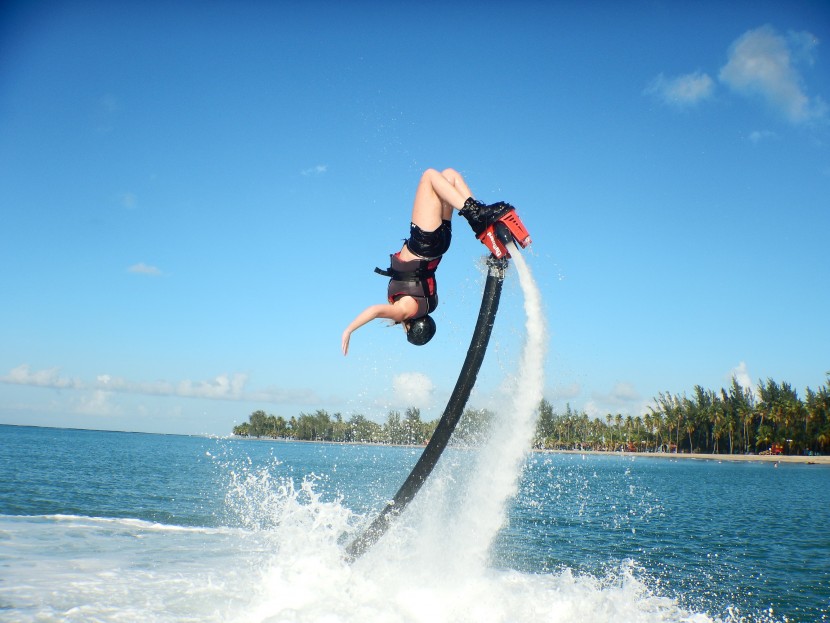 At first, I couldn't get the hang of it, but Yaddiel – who runs Luquillo Flyboard – was so patient and great at explaining how it worked. Thanks to him, I caught onto it and then wanted to get a little fancier with it so tried dives, spins, and backflips!!! I definitely am nowhere close to world championship level yet, haha (although Yaddiel definitely is!) but this was another one of my "bucketlist" dreams and was even more fun than I expected it to be. Look at this picture of my dad!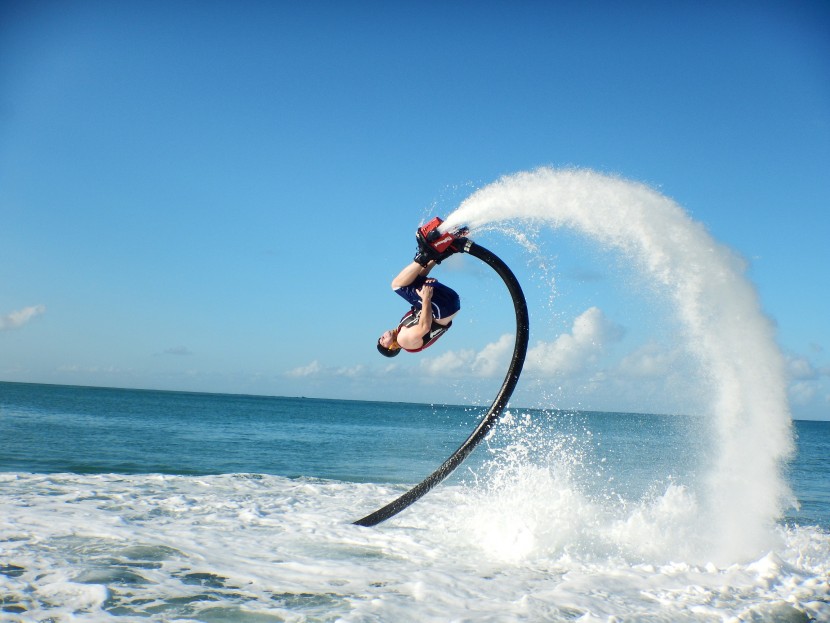 When it was Hudson's turn, he took his GoPro out with him, and when he did a backflip the GoPro stick snapped and he lost the camera in the bottom of the ocean :( We spent about an hour looking with the Luquillo Flyboard team – they were SO nice to do that for us!! – but couldn't find it. :( However, my dad was determined to find it – especially since it was a gift to us from Hudson's dad before he died – and so my dad bought snorkeling equipment the next day, and after another hour of searching found it after the rest of us had given up! We were SO thankful and it was such a miracle that we found it!! Side note: Flyboard Puerto Rico offers a picture/video package that you should definitely get if you flyboard with them. Yaddiel took some really amazing shots of us (the pictures shown are ones he took) so you don't really even need your own camera, you can just get out there and have fun!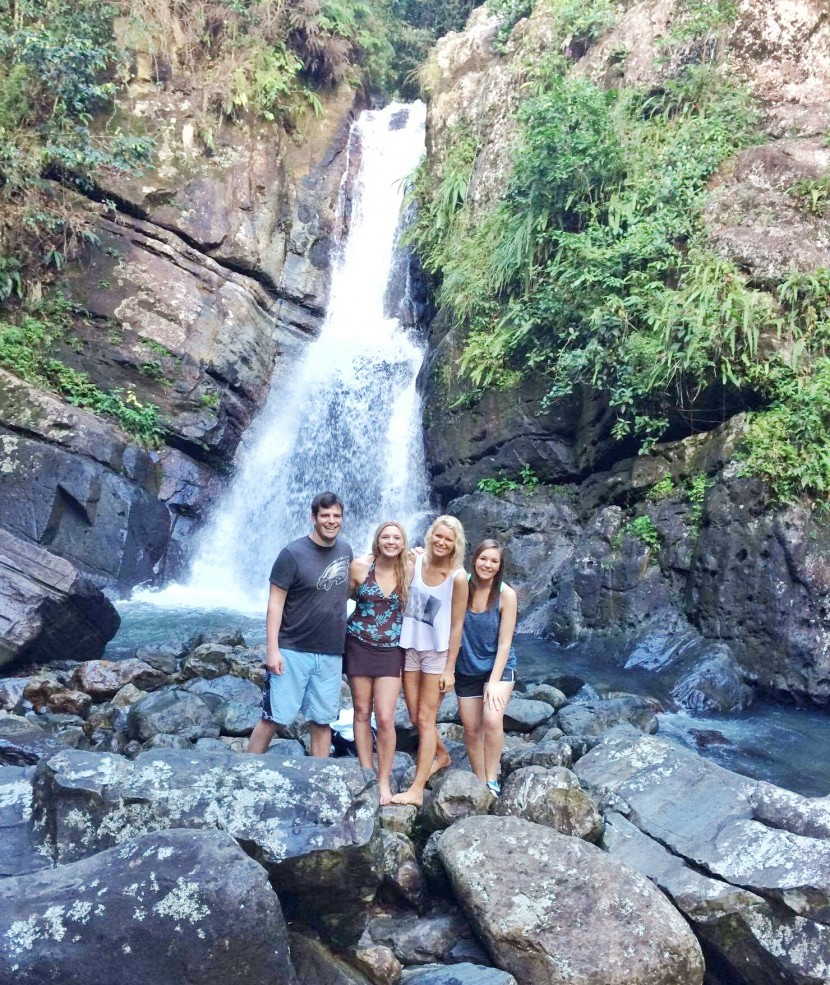 4. El Yunque National Rainforest
Going into the trip, I wasn't sure how much I would enjoy the rainforest, but it was actually REALLY amazing and super fun. The rainforest is beautiful and the waterfall is too, but what makes it even cooler is that you can actually swim in the natural pool directly beneath the waterfall!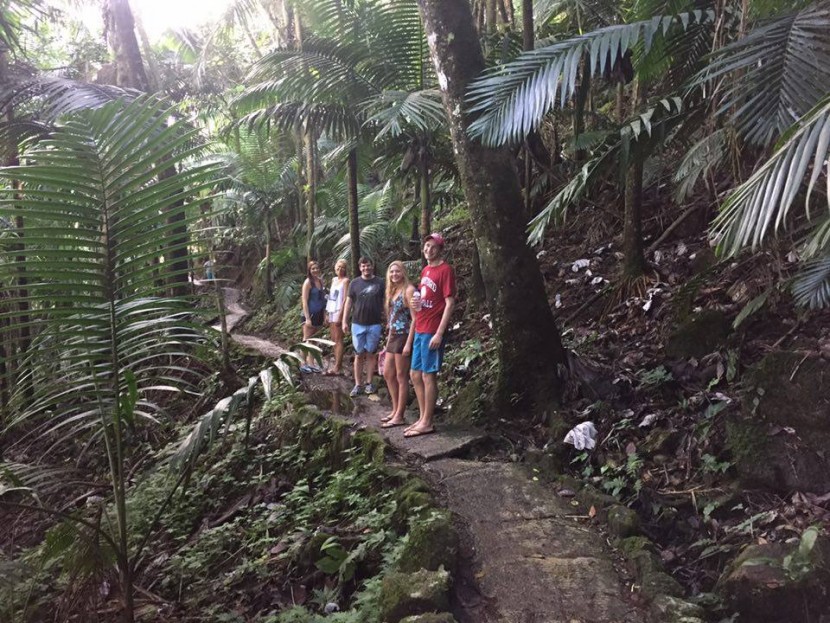 There was even a ledge underneath the waterfall so that you could swim under and sit on the inside of the waterfall looking out at everyone. It took me three tries to get under it because I felt like I couldn't breathe with the water pounding so hard, but once I made it I was really thankful I did it!
El Yunque was definitely an experience I will never forget. Shoutout to my mom for highly recommending it as one of the best places to visit in Puerto Rico because it was so worth it!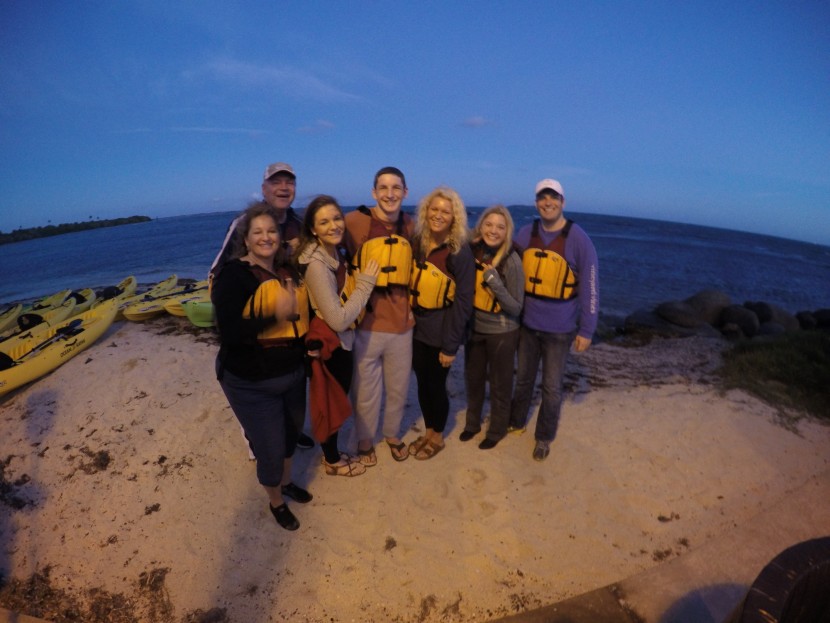 5. Biobay Tour
Wednesday night, we drove to Fajardo – which is about an hour east of San Juan and a beautiful marina town – and spent the second half of the week there. The bioluminescent bay tour was something that a lot of people mentioned was a highlight of their trip, so we booked a kayak tour with Peniel Access Eco Tours.
The company has "access" in their name because they accommodate people with disabilities, both mental and physical. The owner, Alex, showed me a video of them wheeling a quadriplegic person down a ramp in sand and helping him into a kayak so that he could enjoy the tour. The company's motto is "Disability is a natural part of the human experience" and is very committed to helping anyone, no matter who they are, be able to enjoy the time. I just think that is so beautiful that they have such a heart for this!
Unfortunately, they told us that the bioluminescents are not as common this season as they normally are, but the ones we did see were neat and we also had a lot of fun kayaking through the mangroves! I wish it wasn't as dark so that we could have gotten some better pictures!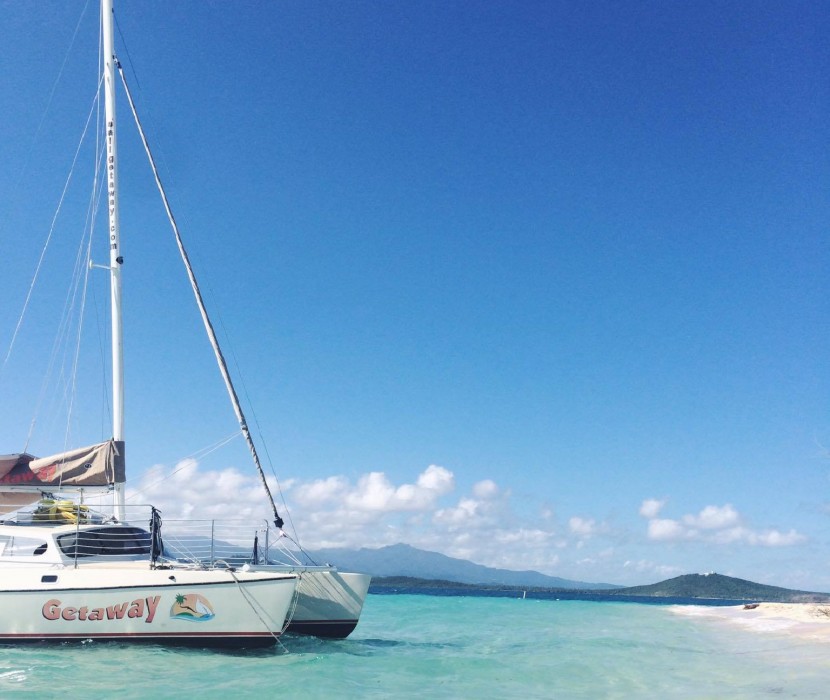 6. Sail / Snorkel Tour
Thursday we spent the day with Catamaran Getaway on a sail/snorkel tour! We had anticipated this being a highlight of our trip, and it sure was!! Captain Robert was wonderful to communicate with leading up to the tour and was even more kind in person. In addition to first mate Jeffrey, we got to meet Robert's wife, sister, and baby which was really neat! Other than them, it was a private tour for our family and we loved every minute of it!!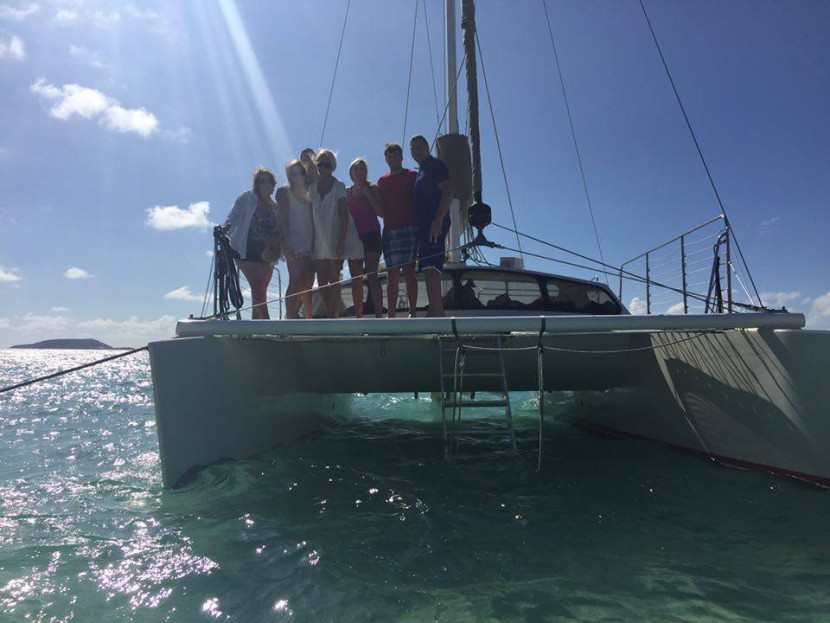 Our first stop was at Icacos Island. I know I've used "beautiful" a million times in this post, but it really was. I had to just stop and look around and think about how incredible God is for building such a beautiful world for us to live in! The water was SO clear, and on the corner of the island there were these rocks that created a natural pool to swim in. We practiced snorkeling (my mom even saw a stingray!), and all the equipment is provided by Catamaran Getaway at no additional charge, which is very nice. After a lot of fun, we came back to the boat for lunch provided by Catamaran Getaway. I had expected simple sandwiches, but it was a FULL spread of gourmet sandwiches, fruit, snacks, and even chocolate chip cookies later on!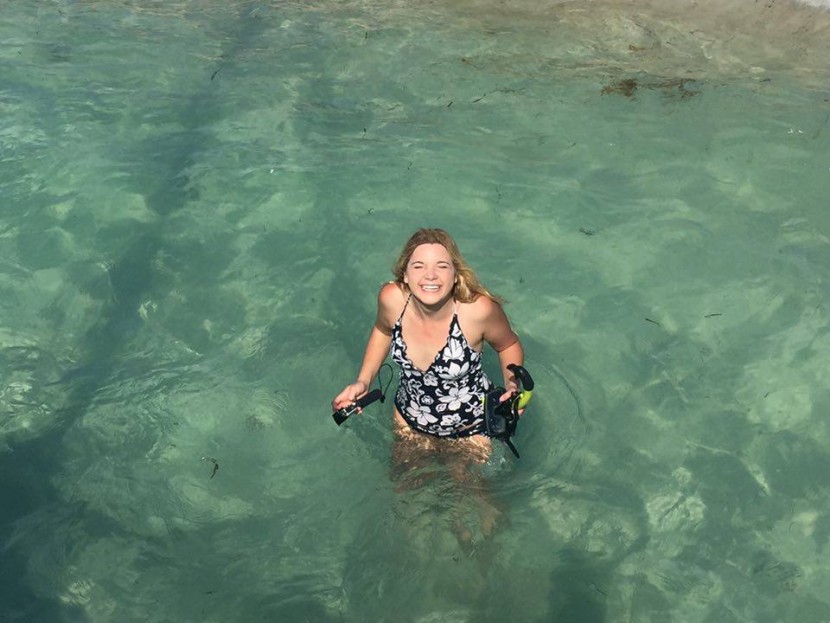 Our next stop was at a live reef area that had a ton of fish!! Hudson and I have previously gone snorkeling in the Dominican Republic and in Mexico, and this topped both of them by far! On the way back, Captain Robert shows us Palominito Island, which is one of the locations where the Pirates of the Caribbean filmed! Really cool!! We enjoyed sailing on the way back – the boat is top of the line and sparkling clean! My hands had gotten pretty sunburnt and Jeffrey kept going out of his way to help bring them relief, which was so nice of him. I would recommend this "family feel" catamaran trip much more than a big boat tour any day! Robert and Jeffrey were so incredibly friendly and made it a really fun atmosphere for our family.
7. Delicious Restaurants
On Friday morning, we went to Las Vistas Cafe, which is rated #1 in Fajardo. The owner, Gladys, is THE sweetest lady. She greeted every person as they walked in and had the perfect seat for us – her shaded deck overlooking the ocean. She made us feel like such a part of her family! It was clear that there were many "regulars" there as well because of her incredible customer service.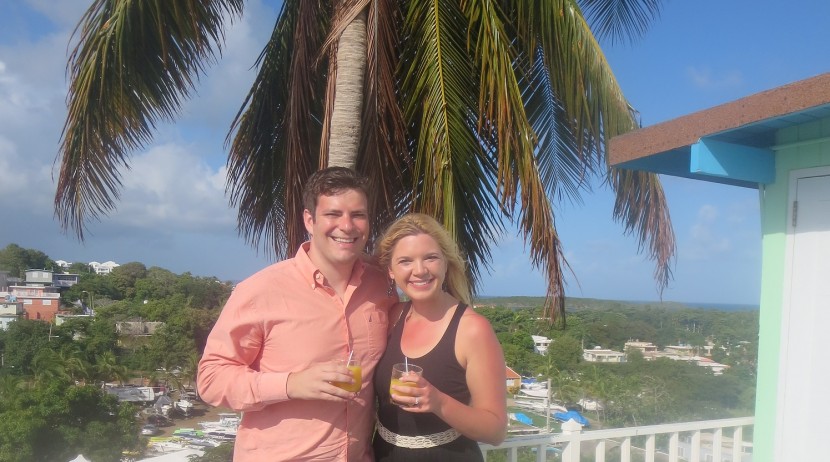 After Gladys seated us, she told us all about her menu items, many of which have ingredients that are grown in her own garden! We started with a fruit plate with her homemade sauce that I am craving as I write this. I ordered orange juice, which was fresh squeezed and truly the best I have ever tasted! She also had a basil lemonade that was incredible. My three siblings ordered banana coconut pancakes, which looked amazing. I ordered her french toast and absolutely loved it.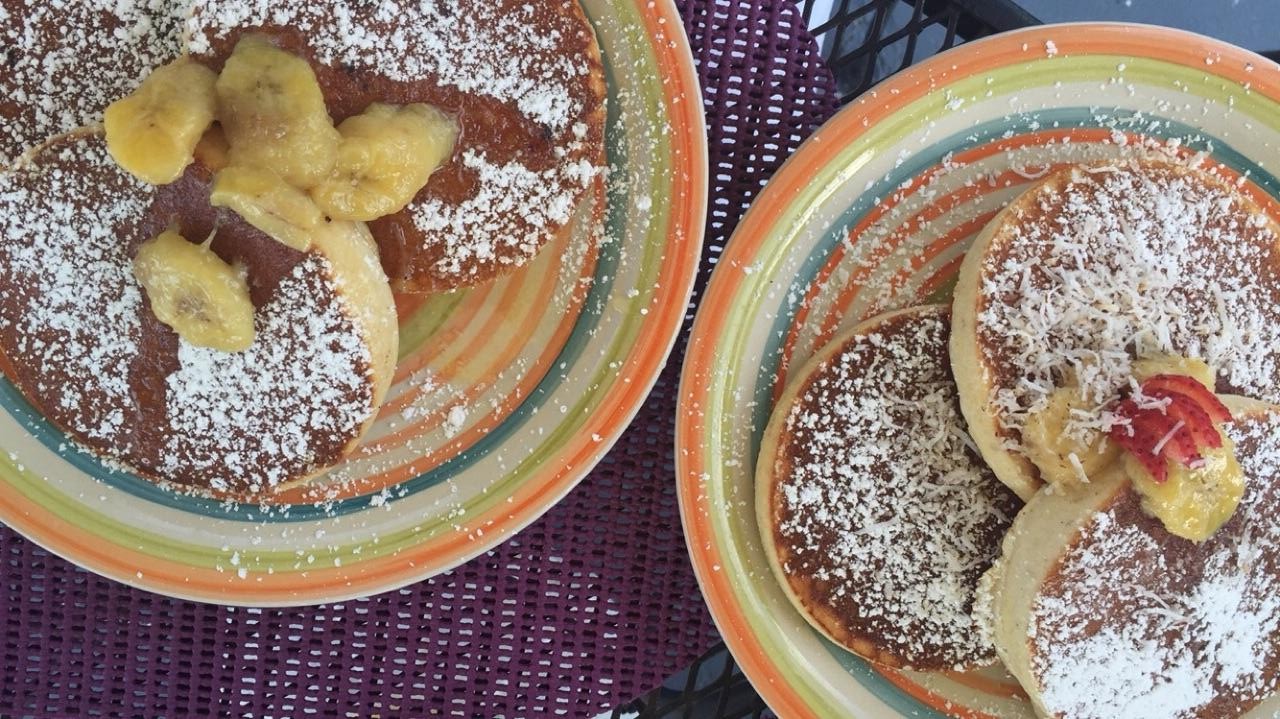 We enjoyed our breakfast so much and, when we left, Gladys gave each of us a huge goodbye hug. We absolutely loved Las Vistas Cafe and planned to go back the next day, but unfortunately we did not have the time, so I hope to make another trip to Puerto Rico sooner rather than later so that we can visit Gladys (and her incredible food) again! :)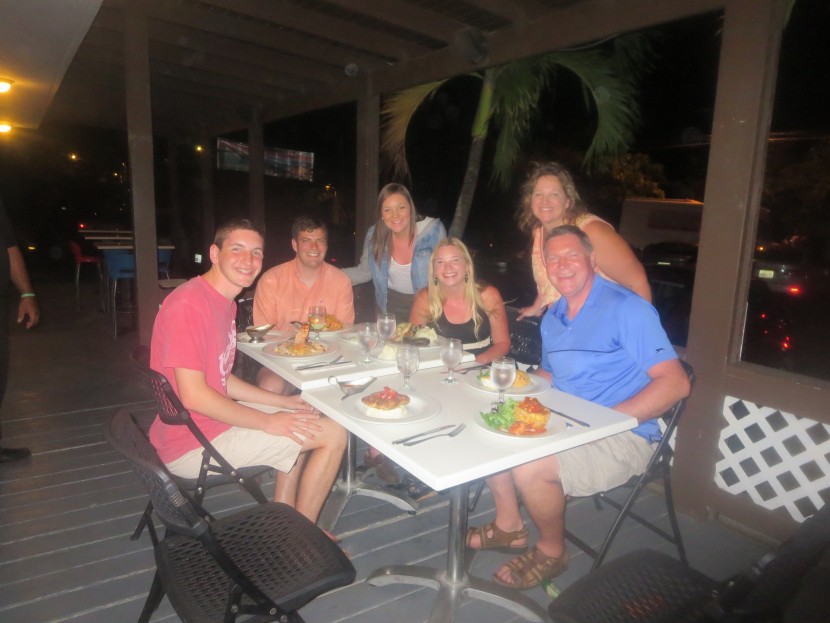 Friday night, we went to Kasavista Restaurant and ate on their outdoor deck! There were so many good options to choose from – I got beef and lobster tail! The meal was so huge that I could have had leftovers for days if it wouldn't have been for my hungry husband and dad! ;) Hudson got the Big Seven seafood dish, which was full of various types of seafoods and looked absolutely amazing.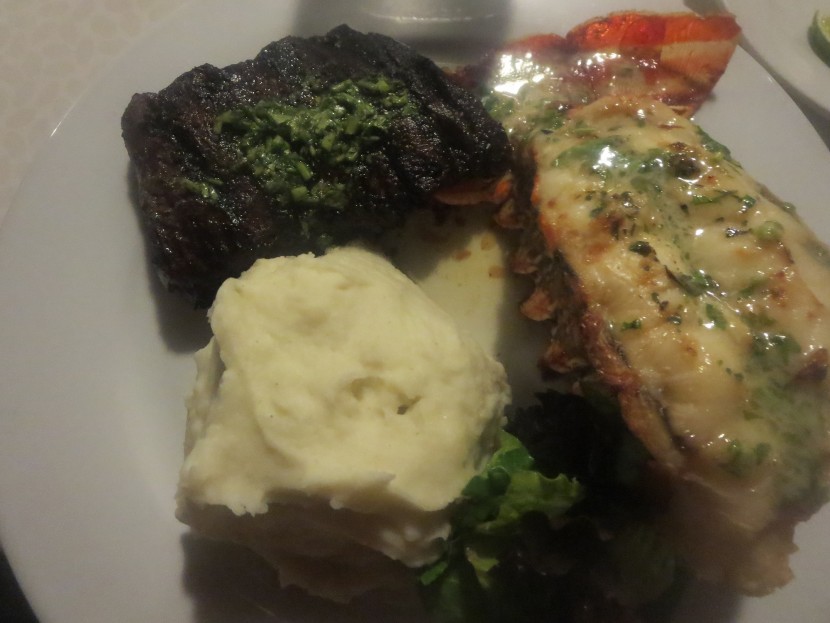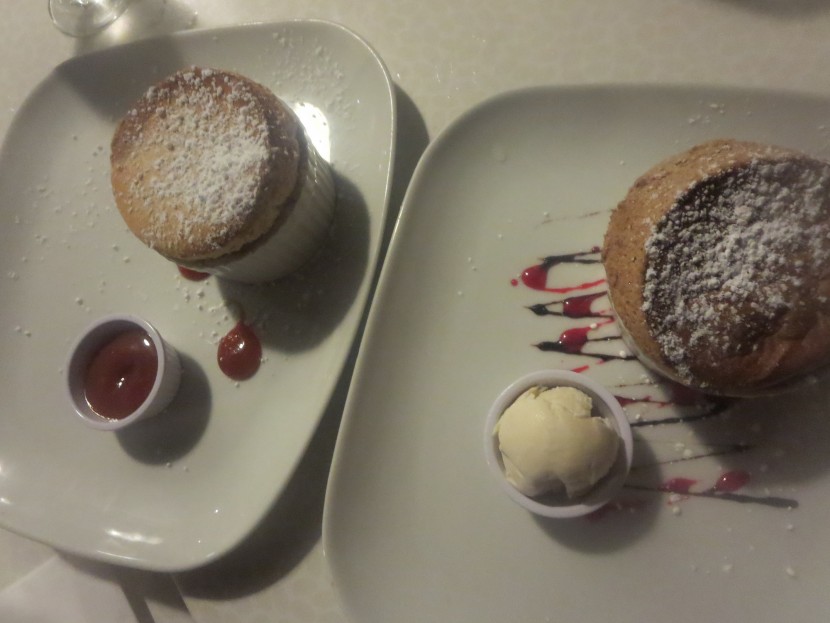 The restaurant is rated #3 in Fajardo on TripAdvisor, and for good reason! In addition to the delicious food, the staff was very friendly and we had three different people waiting on us. They did a great job of combining American and Puerto Rican culture and food, and it was a really great last night in Puerto Rico!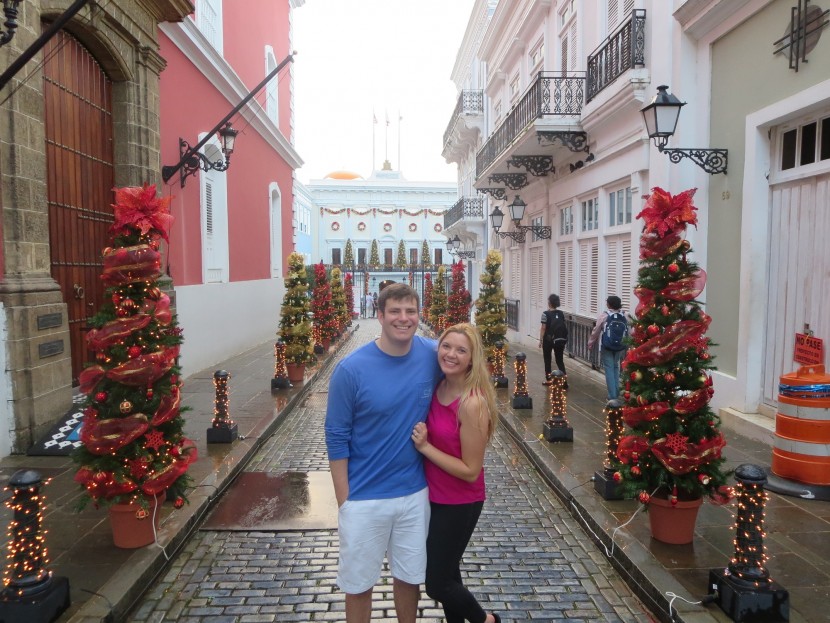 The trip was truly amazing and one that I will never forget. It was SUCH a fun Christmas gift – definitely consider it if you don't have something in mind for your family yet! ;) I would add that the only two things we would have loved to experience if we had more time are to visit Culebra or Vieques Island – I heard those are both amazing, but you have to take a ferry to get there.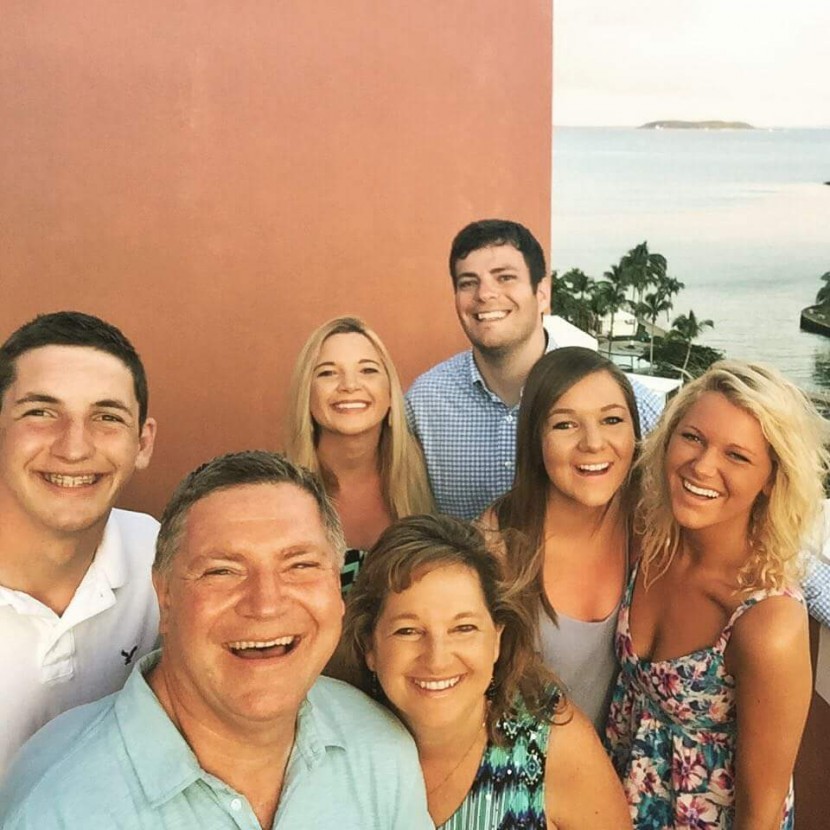 We made so many incredible memories and were really blessed by the people that we met. I highly recommend taking a trip and, if you have any questions about the things we experienced, feel free to reach out! Until next time, Puerto Rico!!!