This is a sponsored post about the best mens Christmas gifts for 2016.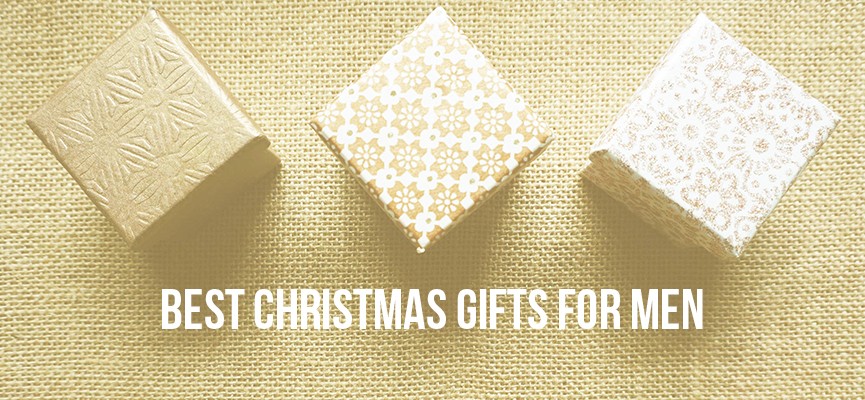 Hard to believe it's that time of year again – time to start thinking about Christmas gifts!!
This year, we are focusing our gift guides on must-have products because, for the next year, we'll be living out of a 39′ motorhome! So, as we thought through what would be most appreciated on our trip – simple home and entertainment gifts, helpful outdoor gifts, practical clothing and accessories gifts, and innovative tech gifts – we compiled this list of 40 best men's Christmas gifts.
Featured below is a list of 20 wonderful companies, five in each category, who are sharing an intro to their brand and top gifts for the year. Click the following links to jump to each category!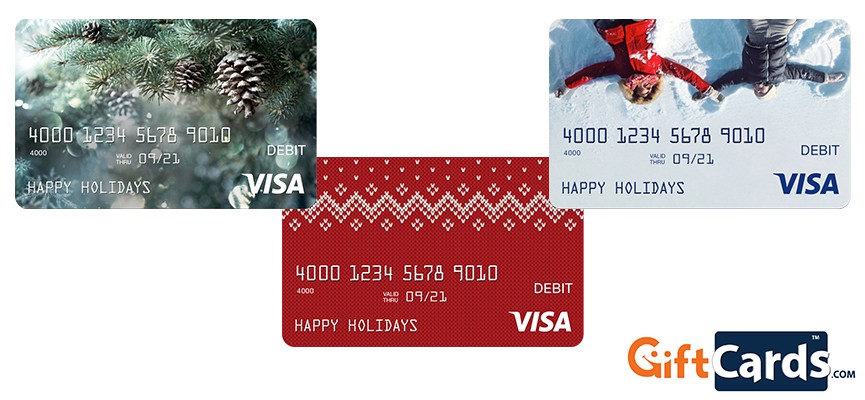 GiftCards.com is a leading provider of gift card products including personalized Visa gift cards, merchant gift cards, and egifts redeemable at more than 500 retailers and merchants. With over 8 million gift cards sold and counting, GiftCards.com has the right gift card to please even the most hard-to-buy-for friends and family. Want to make your gift feel more personal? Create a Visa gift card with a custom background image. Short on time? Purchase an egift available for scheduled email delivery and last-minute purchases. GiftCards.com has the perfect stocking stuffer for anyone on your list.
Featured Products: Custom Gift Cards / E-Gift Cards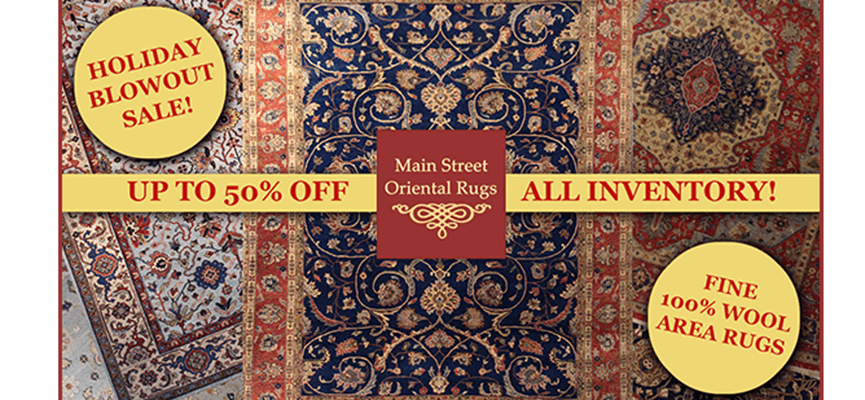 Main Street Oriental Rugs carries high quality, 100% wool, hand-knotted area rugs in traditional and modern styles. Owner and Oriental rug historian, Mojan Bagha, has run his small business in Historic Ellicott City, Maryland, for nearly 20 years. His reputation of providing only the best to his customers is a reflection of his dedication to his work and love of handmade carpets. In addition, Main Street Oriental Rugs offers expert rug clean and repair services, recently winning 2016 Best of Baltimore: Best Rug Restoration award!
Featured Products: 9×11.10 Enchanted Rug / 6.9×9.7 Finest Kazak Rug
Special Offer: Free shipping on all U.S. orders, and use promo code "HUDSONANDEMILY2016" for 10% off your first order!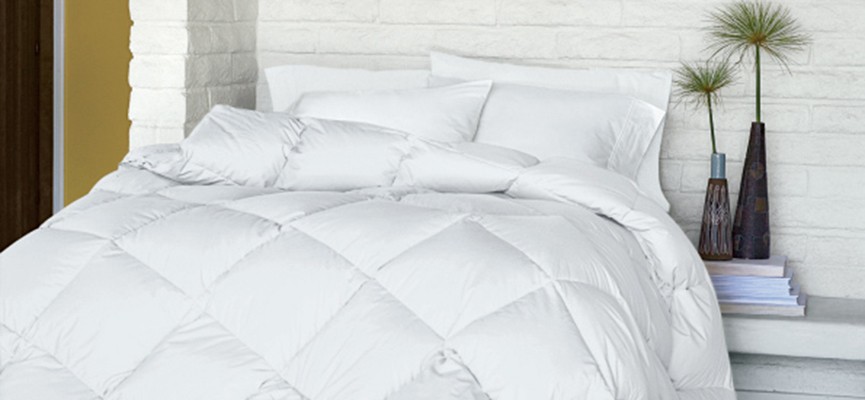 The Company Store® and Company Kids® are renowned for providing over 100 years of quality, comfort, and care through the best American-made comforters, fashion bedding, home décor, and apparel for adults and children. Six-generation experts in comfort, The Company Store® produces its signature LaCrosse® down comforters in La Crosse, WI, while sourcing the latest trends and styles from around the world. Another great gift is the Regal Egyptian Cotton Unisex Robe – you can monogram it to make it personal!
Featured Products: LaCrosse® Comforter / Regal Egyptian Cotton Unisex Robe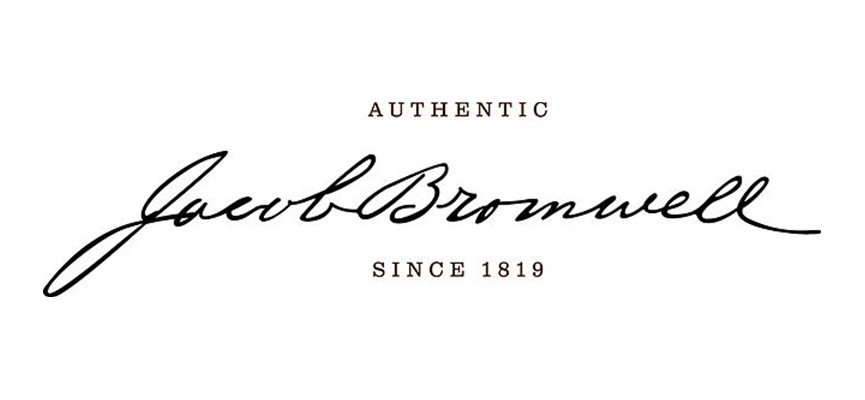 Established in 1819, Jacob Bromwell® is the United States' oldest and most respected name in kitchenware, housewares, and heritage-inspired products. We are a company rooted in American tradition, history, and authenticity, and even our logo is our founder's actual signature, made with his own hand. We believe in the creativity and productivity of American workers, and still today all Jacob Bromwell® products are handcrafted with pride in the USA and guaranteed for life. It's the way we've done it for nearly 200 years.
Featured Products: Great American Flask / Frontier Frying Pan
Special Offer: Use promo code "JB10" for 10% off your order!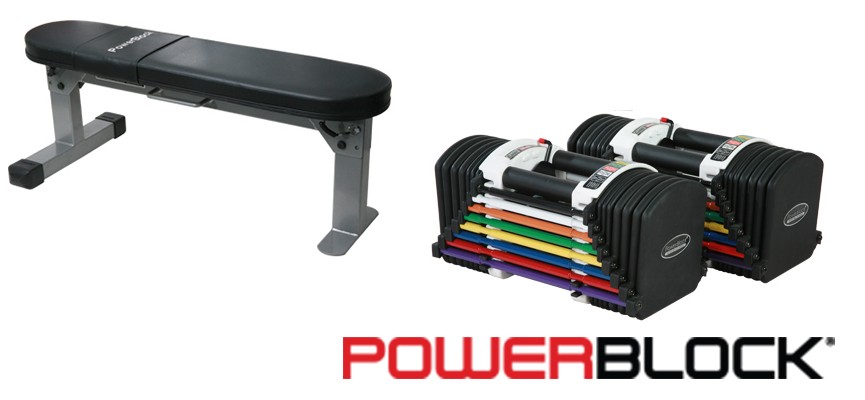 While researching the specialty fitness market we were continually amazed at the mountains of dumbbells we saw in every store we visited. We thought there must be a better way to provide fitness enthusiasts with the performance advantages of hand weights without the space and cost penalty inherent in the old fashioned hex head dumbbells and racks. Thus the idea for PowerBlock® was born and after two years of extensive development and testing PowerBlock® became a reality.
Featured Products: Travel Bench / U70 Stage 3 Dumbbell Set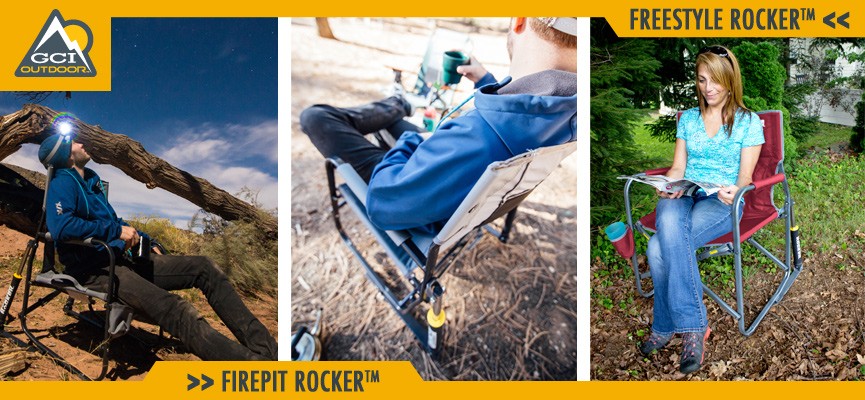 GCI Outdoor products are designed to fit any lifestyle. We create innovative and portable products that focus on quality and functionality – characteristics that our customers can depend on in each product they purchase. Whether you're at your child's soccer match, sitting around a campfire, at the beach or tailgating before the big game, GCI is proud to be a part of that experience.
Featured Products: Firepit Rocker / Freestyle Rocker
Special Offer: From 11/25-28/16, use promo code "THANKS2016" for 20% off plus a free gift with your order!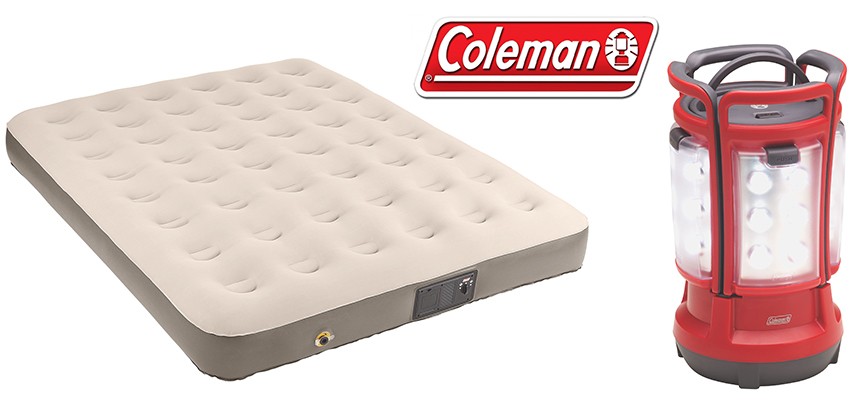 Enjoy added convenience and cushion when you relax in a Coleman® QuickBed® Elite Extra High Airbed. It comes with the convenience of a built-in 4D pump. Once you find the perfect firmness, the AirTight® system will help keep it there, since it's factory-tested to be leak-free. The added height and ComfortStrong™ coil construction provide better support, while a soft top offers relaxation for sleepers on the go. When you're ready to pack up, the bed fits easily inside the included carry bag for easy storage until you're ready for your next adventure.
Featured Products: QuickBed® Elite Extra High Airbed / Quad® Pro 800L LED Lantern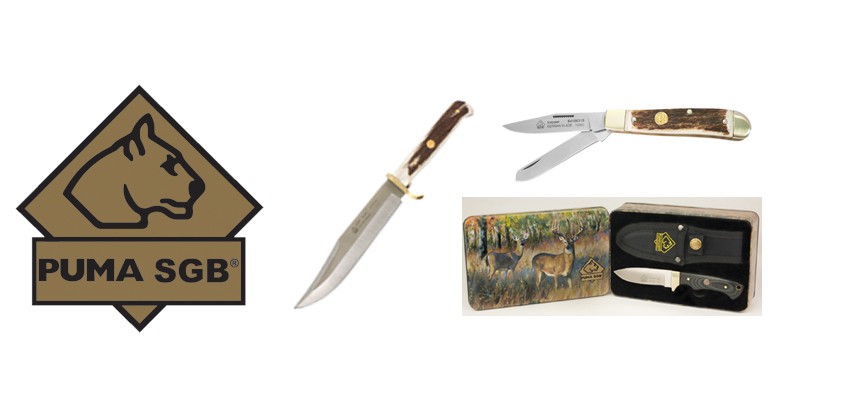 Since it was formed on the Wupper River in 1769, PUMA has set the standard that Established Solingen, Germany as the world's premier knife manufacturing center. PUMA has been distributed in the United States since 1957 and has established a strong reputation for high quality hunting, sporting and gentleman's knives. Hunters and craftsmen know and trust PUMA's performance, heritage and technology. The highest grades of stainless steel, innovative designs, genuine stag handles and traditional German craftsmanship are why PUMA knives are considered at the top of every major ranking class hunting and sporting knives.
Featured Products: Trapper Stag Knife / Blacktail Gift Tin
Special Offer: Until 12/31/16, use promo code "EH2016" for 20% off your order! Cannot be combined with any other offer.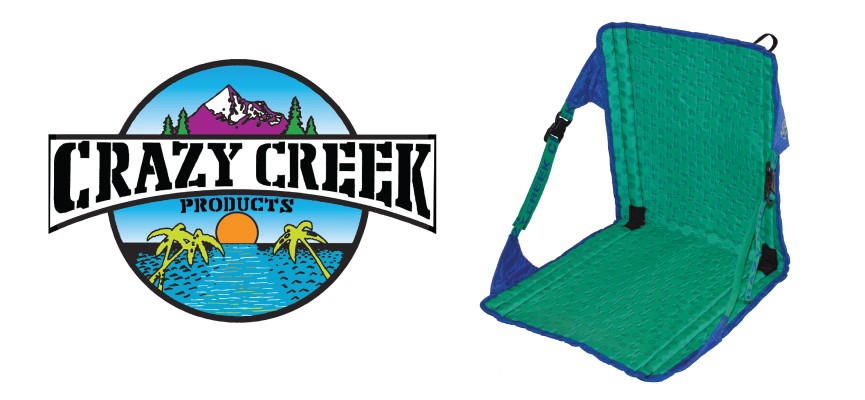 Crazy Creek has almost 30 years of experience in creating comfortable products for the outdoors. From portable camp chairs to roll up tables and tailgating accessories, Crazy Creek encourages you to "Don't Just Do Something, Sit There." Crazy Creek is about to celebrate their 30th birthday in 2017 and are collecting Crazy Creek memories – it's rare to find someone without one!
Featured Products: Hex 2.0 Original Chair / Original Chair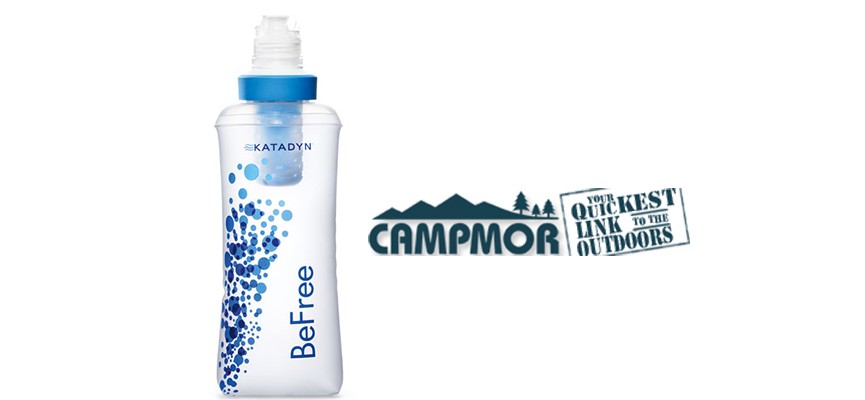 Holiday shopping for the outdoor and adventure enthusiast on your list couldn't be any easier this year, with Campmor.com in your corner. Boasting almost 40 years as a leader in the industry, Campmor has everything you need, and everything you want for the backpacker, hiker, skier, boarder, climber, paddler, cyclist or fitness enthusiast. Check out the best gear and clothing for men, women and kids from the brands you trust, all at the lowest prices. Always free shipping on orders over $50 and in-stock items ship same day or next day, so there's plenty of time to shop before the holidays.
Featured Product: Katadyn BeFree Water Filtration System
Special Offer: Use promo code "SAVE20" for 20% off your order!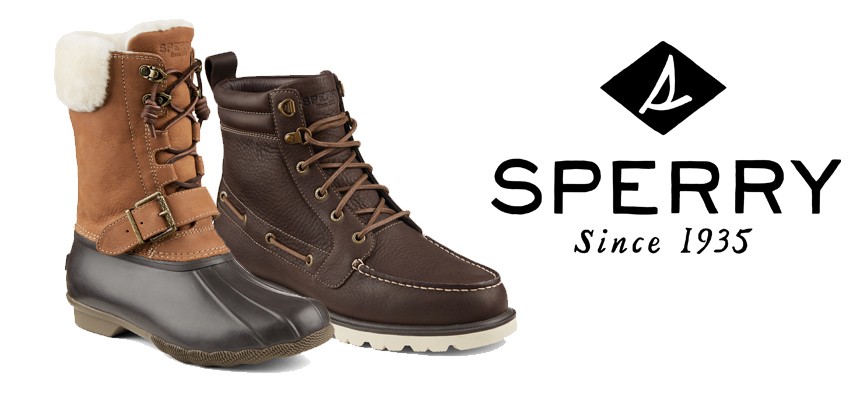 Sperry shoes and clothing perfectly represent the ocean-ready, adventurous, and timelessly fashionable Sperry lifestyle that has excited wearers for more than 80 years since 1935. Rugged, waterproof and stylish, Sperry's A/O Lug Boot is the perfect winter boot, ready to take on the cold and wet weather, wherever your feet take you. The Gamefish 3-Eye Boat Shoe takes the best of our classic styles and creates a shoe that's guaranteed to last.
Featured Products: A/O Lug Weatherproof Boot / Gamefish 3-Eye Boat Shoe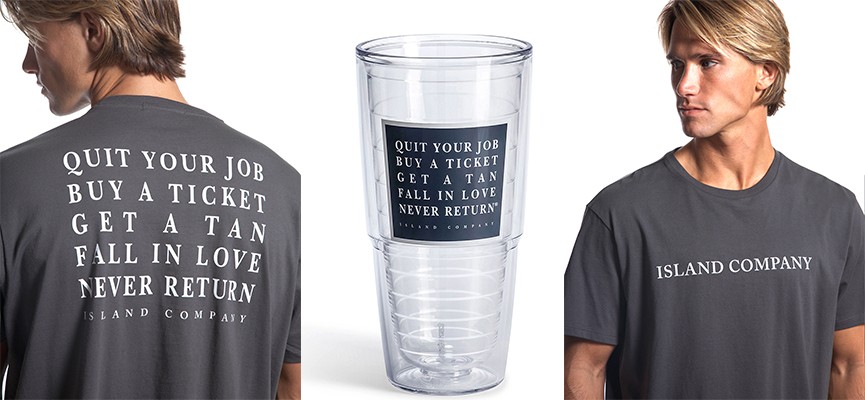 Island Company is a lifestyle brand for the tropical traveler who is in constant pursuit to escape travel live! Savor the soft jersey feel of our Graphite Quit Your Job Shirt, and enjoy a long beach day with an iced drink in our 24oz Quit Your Job Tervis Tumbler! We also have more "Quit Your Job" accessories to choose from, if there's another product you prefer!
Featured Products: Graphite Quit Your Job Shirt / 24oz Quit Your Job Tervis Tumbler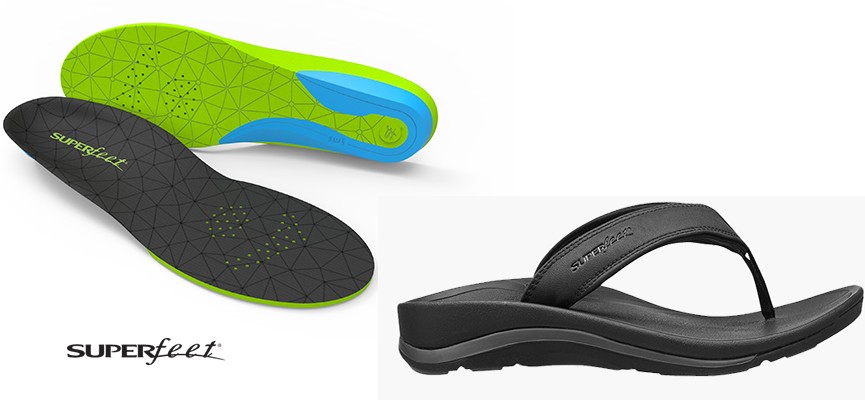 Most footwear comes with flat insoles to accommodate a wide variety of foot shapes. That means your foot, which is full of shape, isn't getting support. Superfeet has been making insoles for 40 years and has 80% market share in the active and outdoor lifestyle markets. This year, Superfeet is introducing the most affordable insole yet, the FLEX collection—a series of three insoles that require no break-in period but offer arch support and a shock-absorption in three different thicknesses, from 5mm for roomy hiking boots to 3mm for tight-fitting cycling shoes.
Featured Products: FLEXmax Insole / OUTSIDE Men's Iron Sandal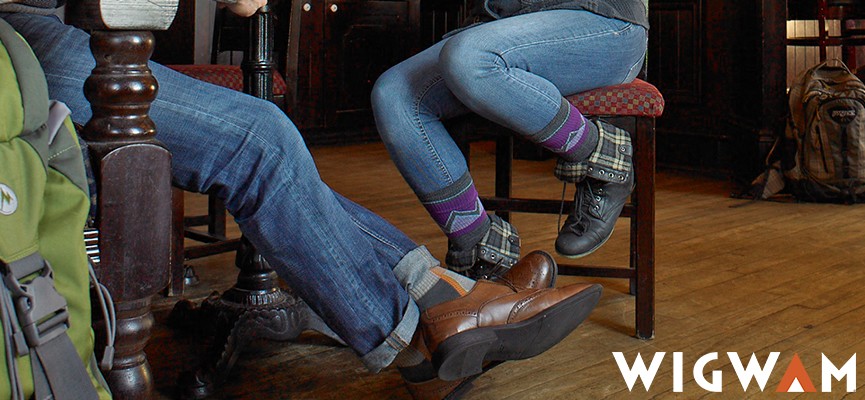 Pure American Comfort : Starting with socks for lumberjacks in northern Wisconsin in 1905, to apparel for today's active lifestyle consumer, Wigwam has been combining comfort, style, and long wear life into its products for over 100 years. As an authentic American, family-owned company, Wigwam takes pride in our Made in the USA products, driving an uncompromising commitment to quality. Unique in the category, Wigwam combines four generations of experience and know-how with patented manufacturing techniques and the finest materials. This mixture produces the world's best socks!
Featured Products: Peak to Pub Hiking Socks / Wigwam Classics Collection
Special Offer: Until 12/31/16, use promo code "giftguide" for 20% off your order!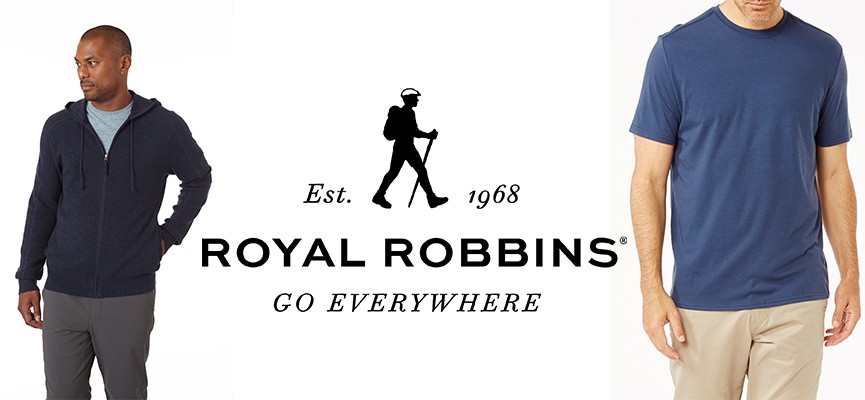 Founded in 1968 by world-renowned climbers Royal and Liz Robbins, Royal Robbins is a leading designer, manufacturer ,and retailer of outdoor and travel apparel. The brand has gained worldwide recognition for its high-quality clothing and commitment to environmental and social responsibility. It has built a reputation of integrating technical features for consumers seeking performance-oriented garments, but with the style and comfort to cross over into everyday life.
Featured Products: All Season Merino Thermal Full Zip Sweater / MerinoLux® Go Everywhere® Crew Shirts
We inspire athletes, old and young to push boundaries and beat their best, thanks to our innovative sports headphones with real-time voice coaching and intelligent apps helping you stay motivated and in the zone. At work, we empower you to be even more productive. We can help you concentrate more, communicate and collaborate better, and make conversation easier. We do this by helping you block out noise and delivering crystal-clear sound. We also enable you to enjoy the music you love while you're on the move, with rich and immersive sound. And you can effortlessly switch to making a call and back again. All with total clarity.
Featured Products: Jabra Steel Bluetooth Headset / Halo Smart Bluetooth Headset / Halo Free Bluetooth Headset / Outdoor Mini Bluetooth Headset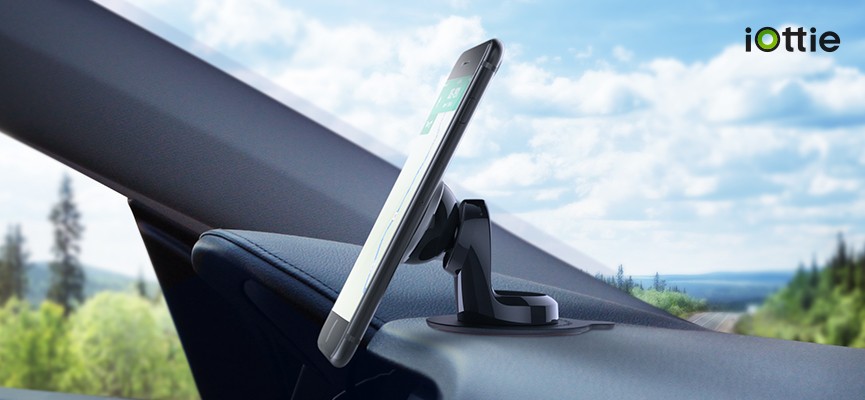 Founded in NYC, iOttie has become a leading expert of smartphone mounting solutions. iOttie has continued to innovate and grow with our latest outdoor and wireless charging product categories. iOttie's goal is to create universal solutions; combining safety, simplicity, and style in everything we produce. The iTap Magnetic Dashboard Mount is the newest member in a series of sophisticated and compact magnetic mounting solutions from iOttie. It joins the previous versions which were magnetic solutions developed for your Air Vents and CD Slot.
Featured Products: iOttie iTap Magnetic Dashboard Car Mount Holder / Easy One Touch Mini Vent Mount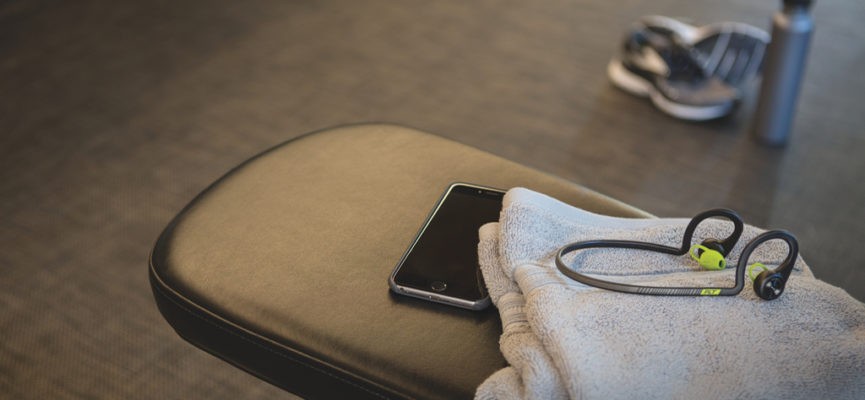 Express your individuality with Plantronics BackBeat FIT in bold new colors. BackBeat FIT helps you push through even the toughest parts of your workout with its rich sound and open eartip design for environmental awareness. Durable and waterproof, these flexible sport headphones stay comfortably in place to keep you focused and distraction-free. Also, enjoy clear conversations in any environment with Plantronics Voyager 5200. Its exclusive WindSmart® technology and cutting edge noise cancelling block out distractions for uninterrupted calls, while its ergonomic design ensures all-day comfort.
Featured Products: Backbeat FIT Headphones / Voyager 5200 Bluetooth Headset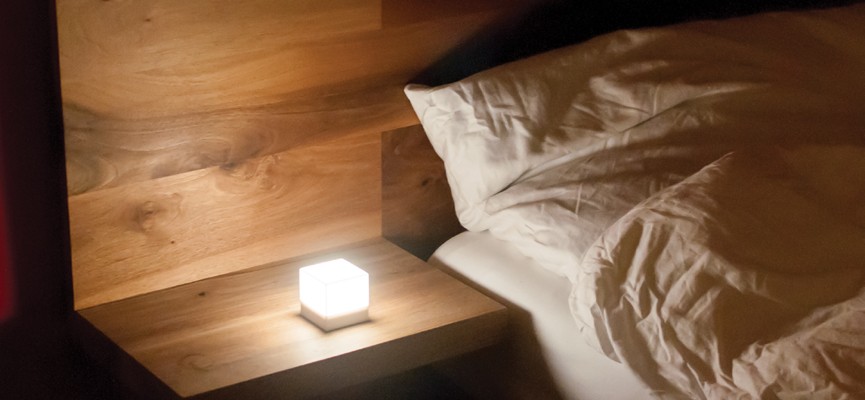 enevu creates innovative, small, and efficient personal LED lights to enjoy the night, travel, party, or relax. Founded by Swiss product designer Lorenzo Scazziga and German entrepreneur Felix Grimm, enevu is focused on products that are easy-to-use and merge the latest technologies with highly functional purist design.
Featured Products: Cube Black / Cube White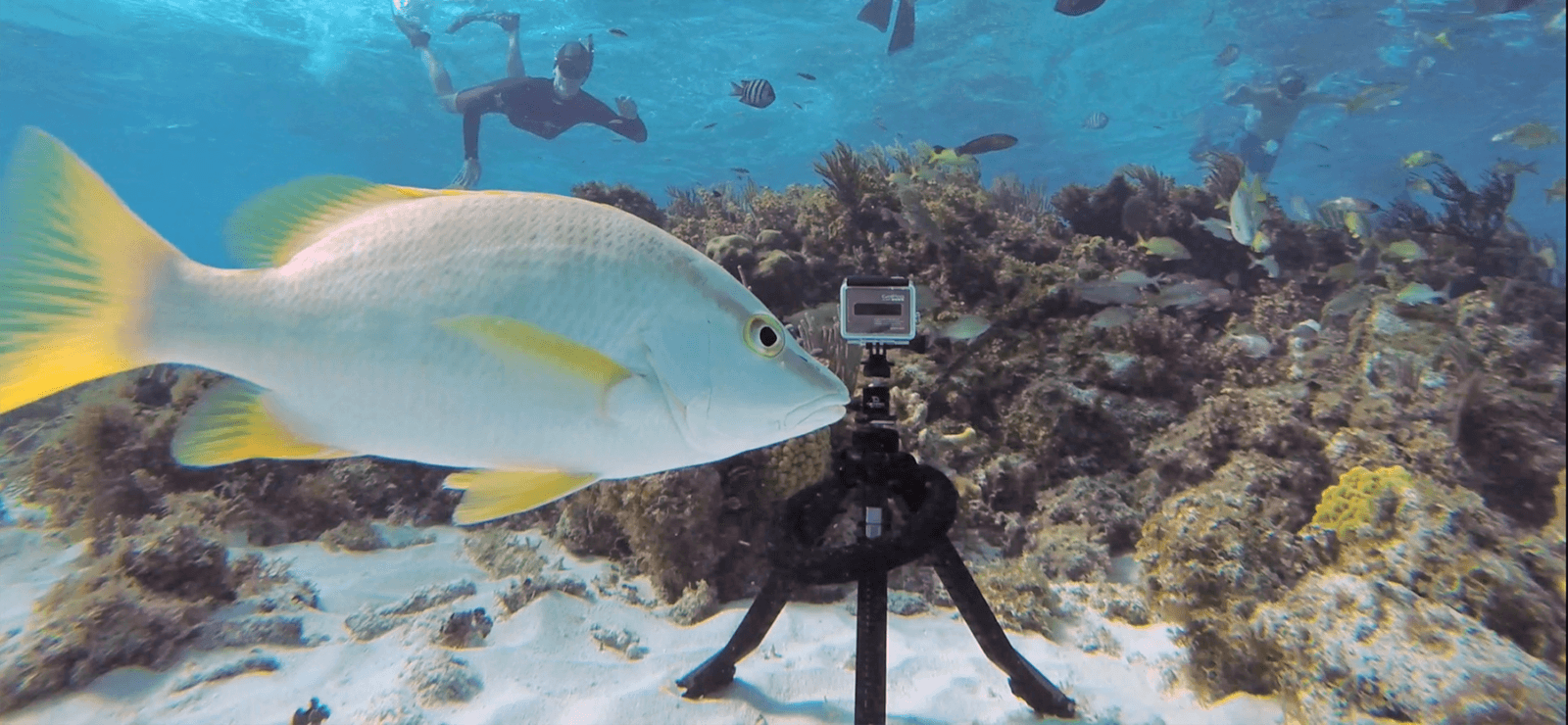 Pakpod ($99) is the tripod reinvented. Built from the same stuff as bike and ski helmets, Pakpod is a durable, waterproof, freeze proof tripod that weighs in at less than a pound, is notable for its patent-pending staking feet, and packs down to less than a foot long.
Featured Product: Pakpod Packable Tripod