This is a sponsored post about the best women's Christmas gifts for 2018.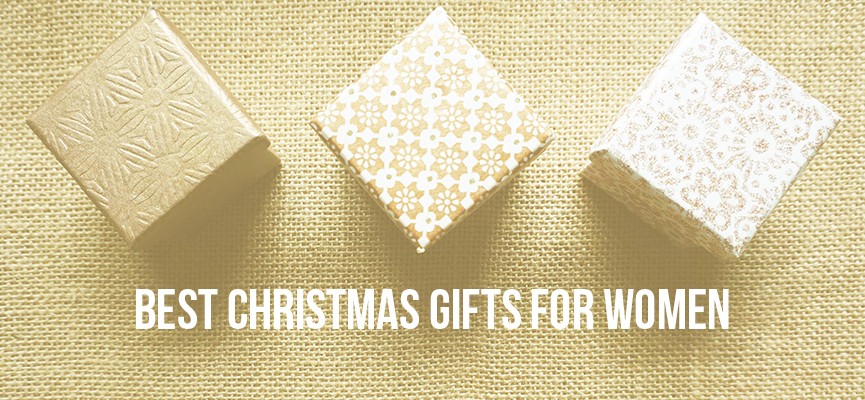 Are you like me and have a running "wish list" in your mind all year long, and then when it gets to Christmas you forget everything on that list?!
I figured a Christmas gift guide would be helpful to refresh your memory – or to send the link to the man in your life as a little hint! :)
Here are our top 5 gift recommendations for women this Christmas!
And the BEST thing is that each of the gifts involve doing some of my favorite things – treating myself and others, capturing memories, eating chocolate, and staying warm! :)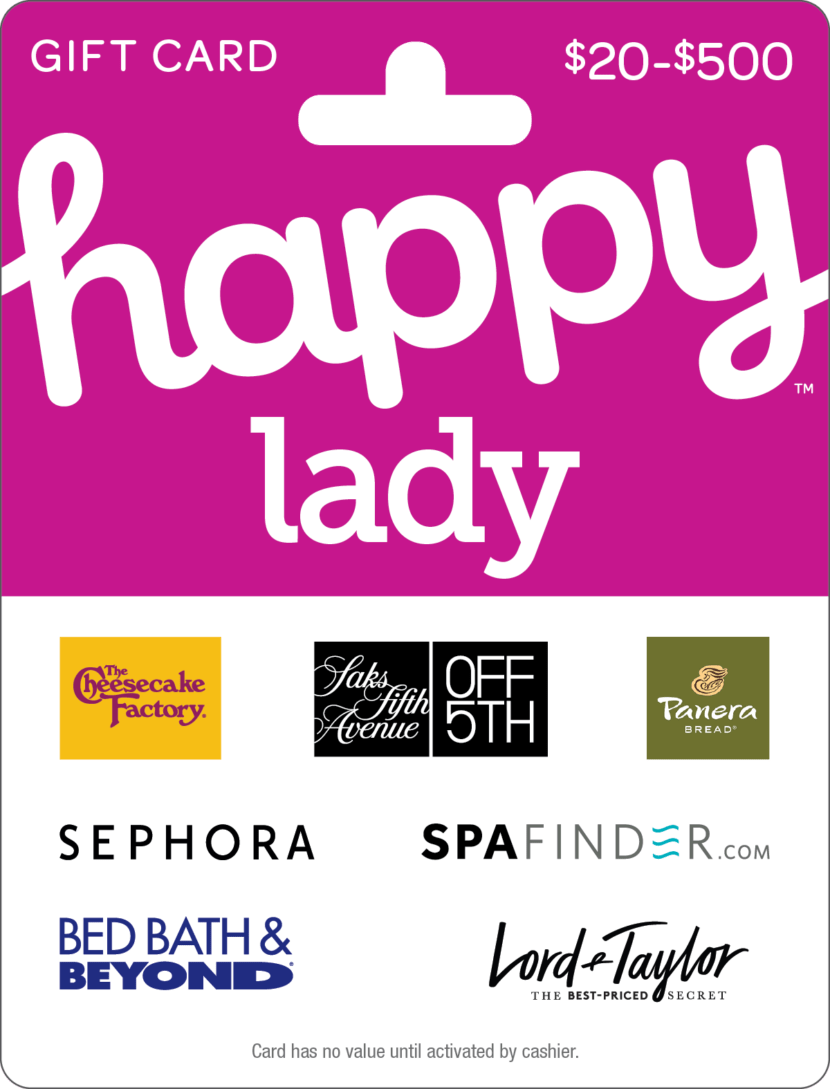 New Happy Card gift cards are great for everyone. From foodies to teens; kids to adults, there's a Happy Card for everyone. We love Happy Lady for the women on your list. Our top brands are all on one gift card―Sephora, Lord & Taylor, Bed Bath & Beyond, Saks Off Fifth, Panera Bread, The Cheesecake Factory and Spafinder! Find Happy Cards online and at gift card kiosks in grocery stores nationwide.
Featured Product: Happy Lady Gift Card
(Emily's note – THIS IS THE COOLEST GIFT CARD I've ever heard of! How fun to be able to combine lots of different brands on ONE gift card!! This way, you or your mom/sister/friend can go shopping, get a massage, and go out to eat all from one gift card. How fun is this?! Hudson – I know what you can get me this Christmas! ;)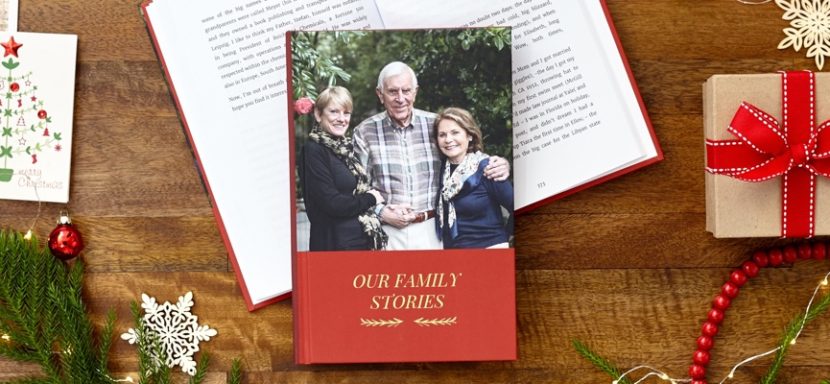 StoryWorth is the easiest way to record family stories and print them in keepsake books. Once a week for a year, StoryWorth will email your gift recipient a question about their life. All they have to do is reply with a story. At the end of the year, their stories are printed in a beautiful hardcover book. This holiday season, get $20 off the most meaningful gift for a parent or grandparent!
Featured Product: StoryWorth Subscription & Keepsake Book
(Emily's note – Just had to say how much StoryWorth has made a difference in my family! My sister saw StoryWorth featured in our gift guide in 2016, so she bought it for our grandma this year and it has been SO special to capture her stories! She always said that she wanted to write a book, but has never found the time to sit down and work on it, and StoryWorth has allowed her to do just that!! She has so much fun reminiscing as she writes her entry each week, and it's been special for all of us family members to be included on the emails and respond to her. I am so grateful for the memories it has captured, and highly recommend it!)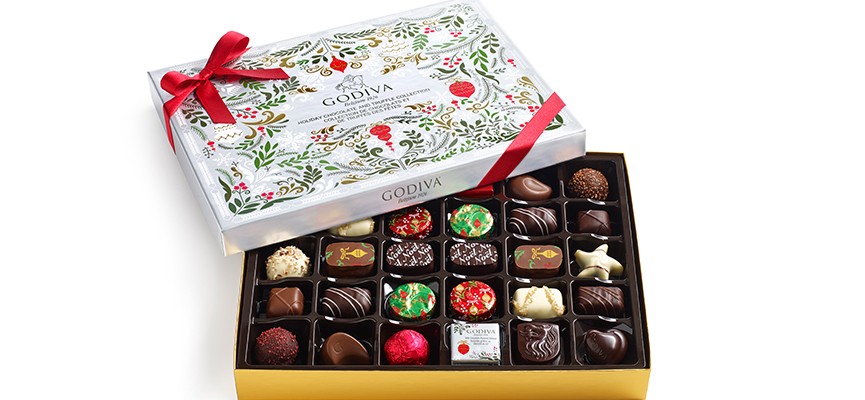 Godiva Chocolatier was brought to America in 1966 and has been the leader in premium chocolate ever since. Godiva owns and operates hundreds of boutiques worldwide specializing in fine chocolates and chocolate gifts. Godiva products are also available for purchase at Godiva.com, through seasonal mail-order catalogs, by phone, and at select fine department and specialty stores.
Featured Product: Seasonal Chocolate Gift Box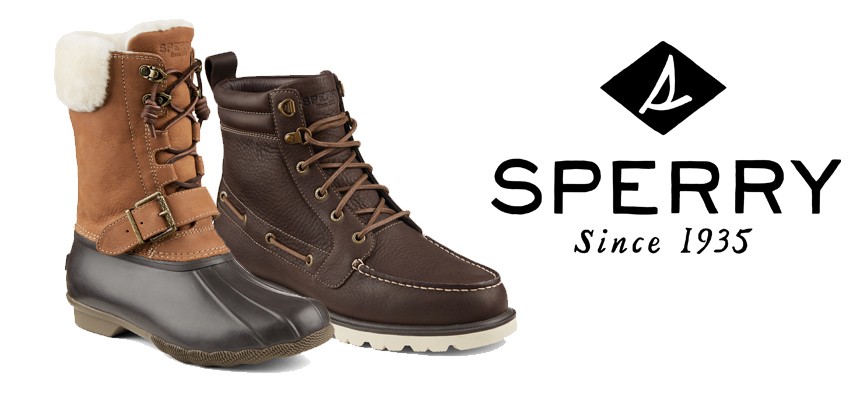 Sperry shoes and clothing perfectly represent the ocean-ready, adventurous, and timelessly fashionable Sperry lifestyle that has excited wearers for more than 80 years since 1935. Sperry's Saltwater Sherpa is a duck-inspired wet weather boot with micro-fleece lining and 3M patented Thinsulate™. These boots will keep feet warm and dry through all of your excursions this winter.
Featured Product: Saltwater Sherpa Duck Boot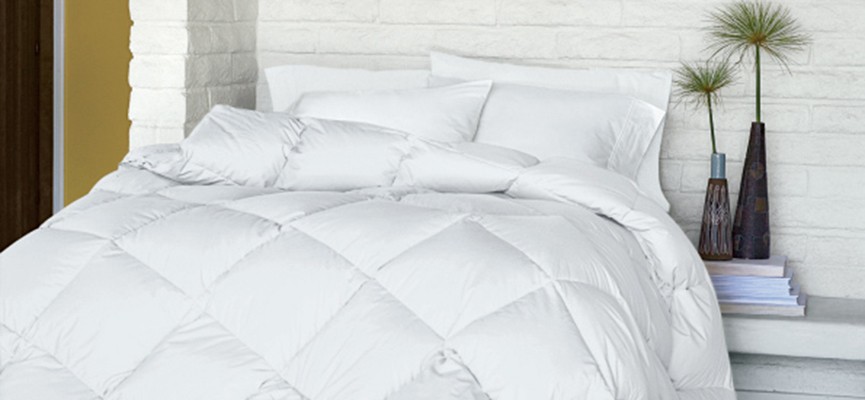 The Company Store® and Company Kids® are renowned for providing over 100 years of quality, comfort, and care through the best American-made comforters, fashion bedding, home décor, and apparel for adults and children. Six-generation experts in comfort, The Company Store® produces its signature LaCrosse® down comforters in La Crosse, WI, while sourcing the latest trends and styles from around the world.
Featured Product: LaCrosse® Comforter