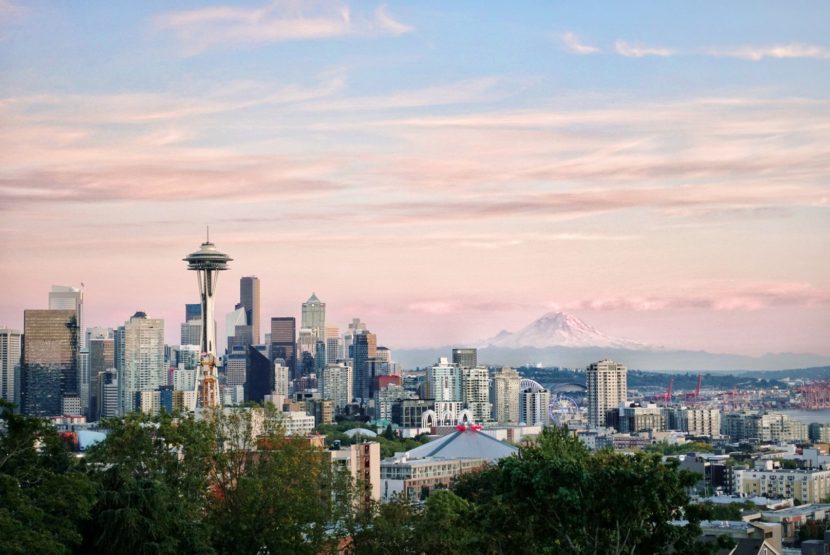 Washington was our 15th state we visited and definitely the most diverse so far. In the same state, we walked through a temperate rainforest, camped on the coast, drove through hundreds of acres of wheat fields, got caught in a snow storm at the top of a mountain, and road up to the top of Seattle's Space Needle. At times it seemed like we were driving through different worlds, when in reality we hadn't even left the state.
Another reason why Washington was such an exciting state for us to visit was because my mom flew out from the East Coast to join us in the RV for a week! She was our first RV visitor on our trip and the perfect guest. She slept on our futon, was super grateful for the two little drawers we gave her for clothes, hiked through the woods in total darkness, and trekked through the rainforest in the rain (at least it was a realistic experience, I guess. :) Ww ran out of water so she had to go doue days without a shower (something we normally try to avoid), but she never complained once! We drove over a thousand miles with her and loved every minute of it!
The Palouse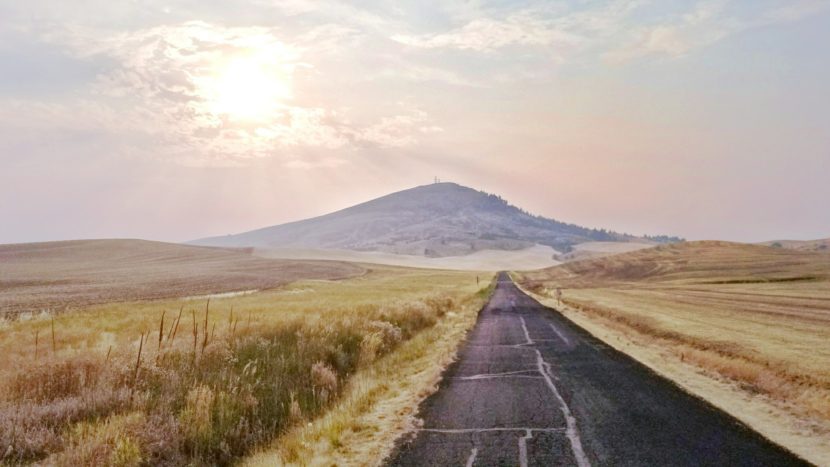 We broke Washington up into a two part visit: the east and west. The two sides of the state completely contrasted. On the eastern side, we drove through The Palouse, which is comprised of hundreds of acres of wheat and barley fields on huge rolling hills. This side of the state averages 22 inches of rain a year compared to the Hoh Rainforest on the western part of the state that averages 140-170 inches of rain a year! In the spring, The Palouse looks like a beautiful green carpet stretched out over massive rolling hills. However, when we went in the fall, most of the crops were dried out and harvested. So instead of the lush green, the entire area was a golden brown. Although probably not as pretty as spring time, the huge rolling hills and the massive piles of hay bales were still amazing to see!
Palouse Falls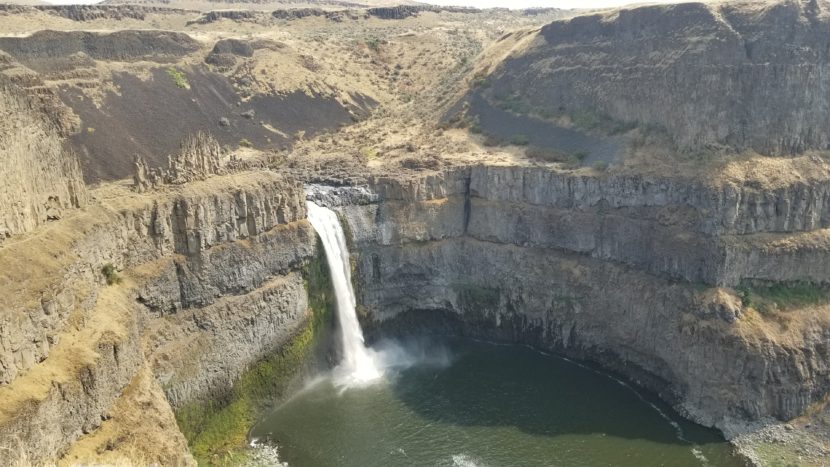 Also on the eastern part of the state, we swung by Palouse Falls State Park. This 200 foot waterfall was amazing. There weren't many people around so it felt like we had the whole falls to ourselves. We were told that there was a trail that led down to the bottom of the falls, but we didn't have time to go and explore. (Just another thing to add to the list to go back and experience! ;)
Spokane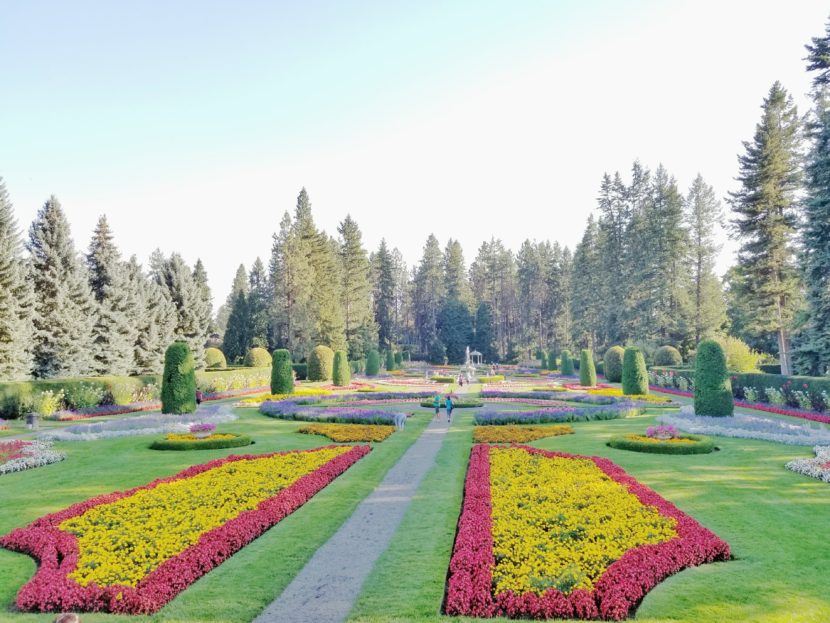 Spokane is the second largest city in Washington. We drove our motorcycles around the city and stopped by Gonzaga University (in honor of NCAA March Madness :) and Duncan Garden in Manito Park. While in the city, we also learned two new facts. 1. Spokane is pronounced "Spo-Can" (haha I guess everyone else already knew that but we didn't ;) 2. Spokane is the city where Father's Day was invented. Also, since the city is just 20 miles away from the Idaho border, it is a great place to fly into if you are planning on visiting Coeur d'Alene, Idaho.
Seattle
Seattle is one of the coolest and most unique cities that we've visited so far on our trip. There was so much to see and do, and it just felt different compared to other major cities that we've visited. It is really a big city with a small city feel to it.
Company Headquarters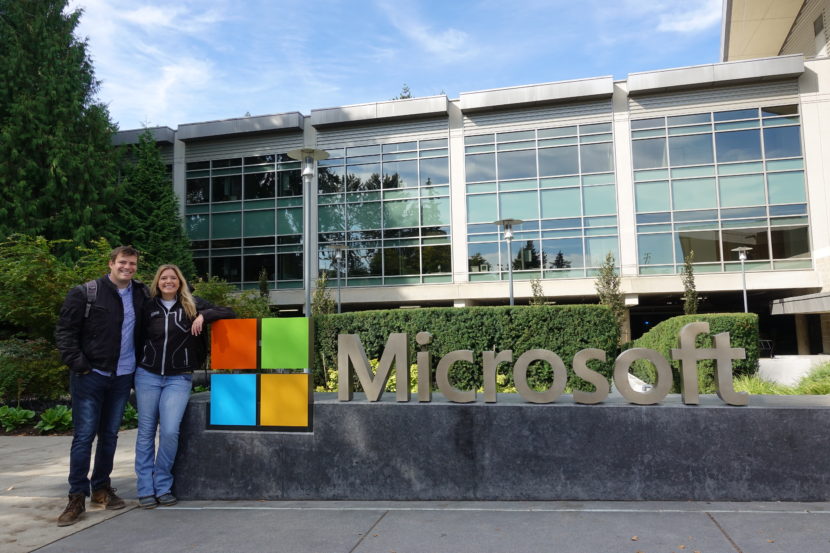 One of the things we loved doing in Seattle was visiting all of the headquarters found in the city. We drove our motorcycles around the Microsoft campus, walked around to various Amazon buildings, slept in a Costco parking lot in Kirkland, Washington (their brand name products are Kirkland), toured the visitor center of the Bill & Melinda Gates Foundation, walked into the flagship store for Nordstrom, drove past the original store locations for UPS and Red Robin, and ordered a drink from the first Starbucks location.
Boeing Tour & Museum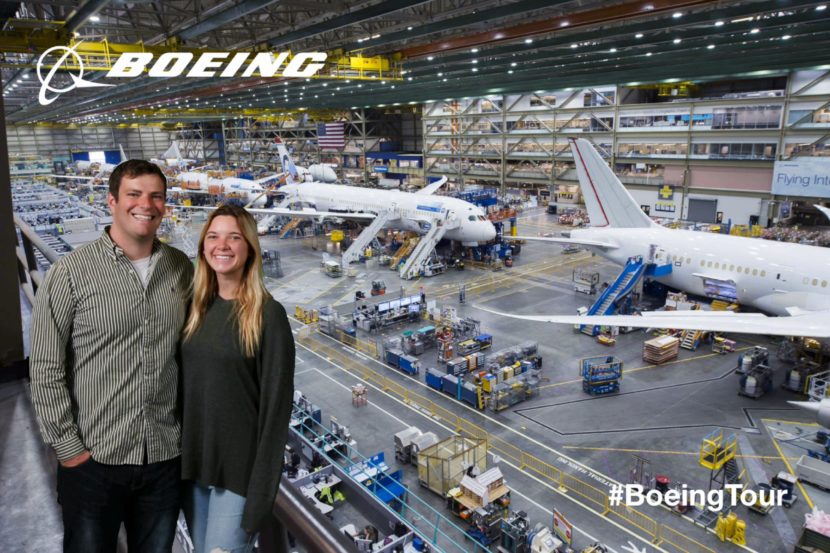 Our favorite headquarters experience was 25 miles outside the city at the Boeing headquarters. Their factory tour is called Future of Flight. We weren't allowed to take a camera or even our phones on the tour, so our pictures are pretty limited, but it was still a great experience. They bussed us to various parts of their factory, which is the largest building in the world (by volume). It was really unbelievable to see just how much goes into making a plane! We got to see a 747, 777, and the new 787 Dreamliners being made. Our guide told us that the 747-8 costs around $380 million dollars (not including the seats). It makes me a little more thankful for all that goes into each plane! Although the tour is a little pricey, it was something we figured we could only do once, so we were glad we decided to paid for it.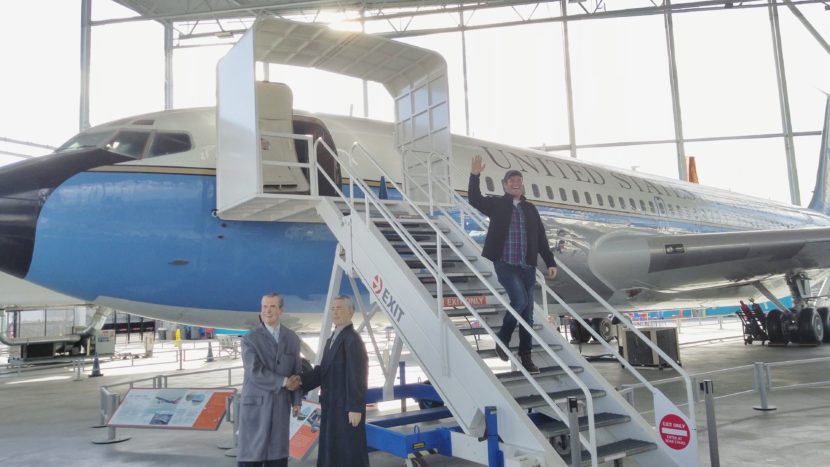 Also while in Seattle we visited the Museum of Flight. This is a separate location than the Future of Flight – it is the largest private air and space museum in the world! Having previously lived outside of DC and visited both National Air & Space Museums, we were a little skeptical of just how this museum could be any better. But we were really amazed at how unique and amazing this museum really is. Some of our favorite planes were the first Boeing 747, a 787 Dreamliner, the supersonic Concorde 214 (one of only four on display in the world), and the Caproni Ca.20 (first fighter plane from World War 1). But my favorite plane was definitely the first presidential jet. Unlike other museums, there were a number of full size planes that we could actually go into and walk through! It was a lot of fun getting to act like the President walking out of the President's jet and picturing security saying "the President is leaving Air Force One."
Sky View Observatory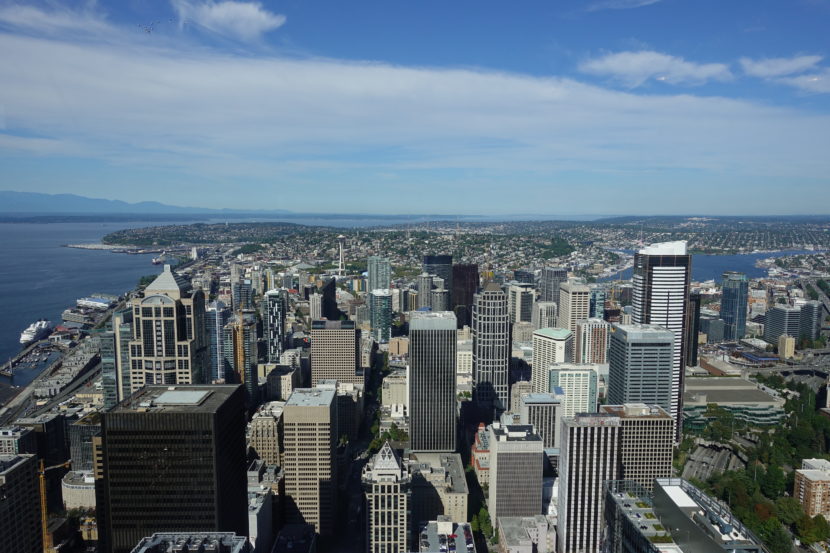 The first thing we did in downtown Seattle is head up to the top of the Columbia Center, the tallest building in the city, to its Sky View Observatory. We love going to the tallest point in any city and this 76 floor tower is 328 feet taller than the Seattle Space Needle. From the Sky View Observatory on the 73rd floor, we had an incredible view of the entire city. We could see Mount Rainier, the Puget Sound, Seahawks Stadium, Space Needle and the rest of the Seattle area. It was a great way to get a bird's-eye-view of the entire city before we went and explored.
Seattle Underground Tour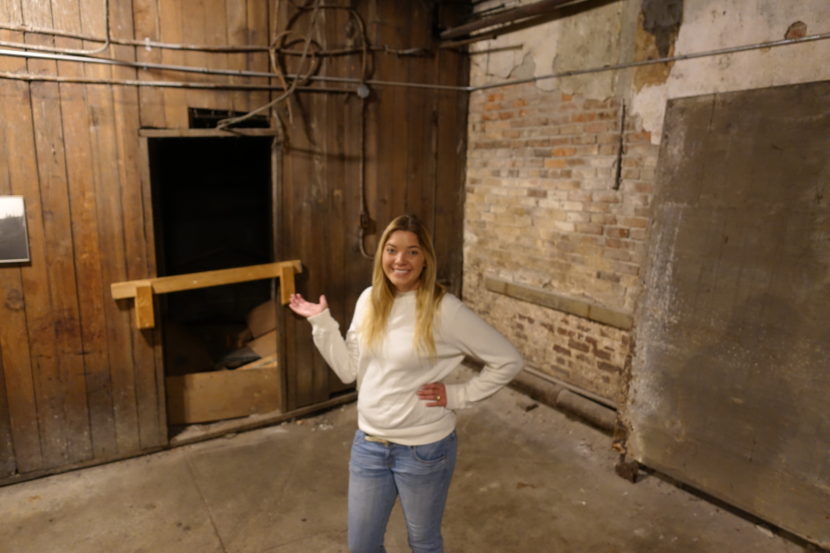 One of our favorite tours of our trip so far was Bill Speidel's Underground Tour. The city of Seattle has a really unique history of how it got started. From the tour we learned that, after a tragic Seattle fire and in order to prevent flooding and backwash of sewage, the city built their main road one story taller than the businesses located at sealevel. Having no easy way to access the ground floor, these businesses' second floors became their main entrance and new streets were built to connect directly to the main road. Because of this, an entire underground world was created in the city.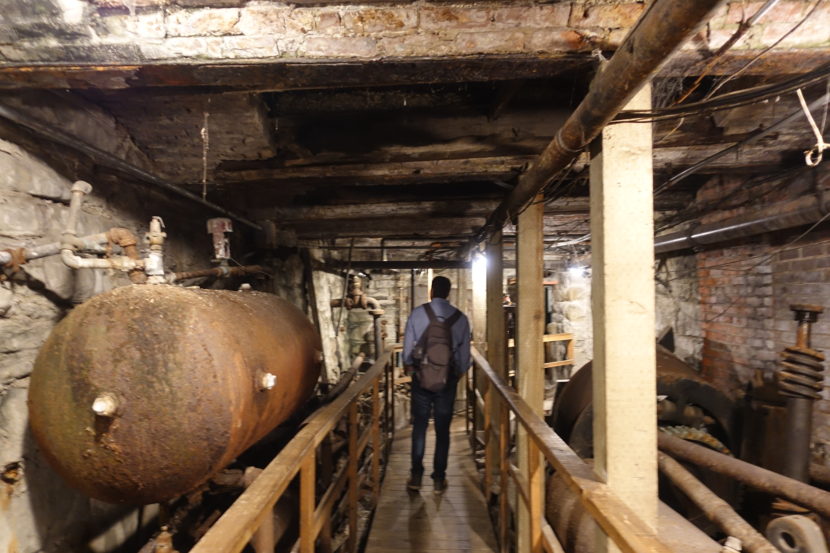 Before we went on the tour, we weren't exactly sure what to expect from a tour that led us through old, abandoned underground floors. However our tour guide was incredibly funny and informative and gave us a great appreciation for what all the Seattle pioneers had to endure in order to become the thriving city Seattle is today. The tour is definitely worth it for anyone who is visiting Seattle or even for people who have lived in the area for several years.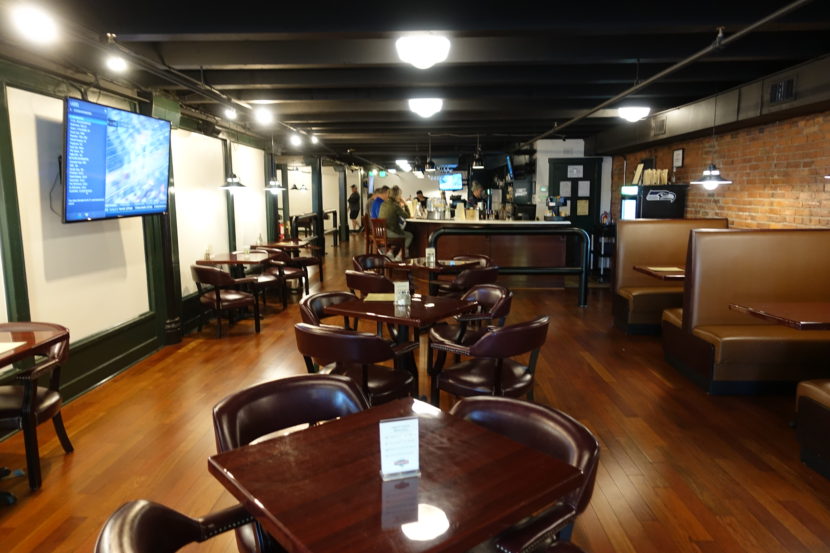 After the Underground Tour was over, we headed upstairs to their bar and restaurant called Doc Maynard's Public House. Our burgers were awesome and the service was great. We also had a great street level view of Seattle's original neighborhood, Pioneer Square.
Pike Place Food Tour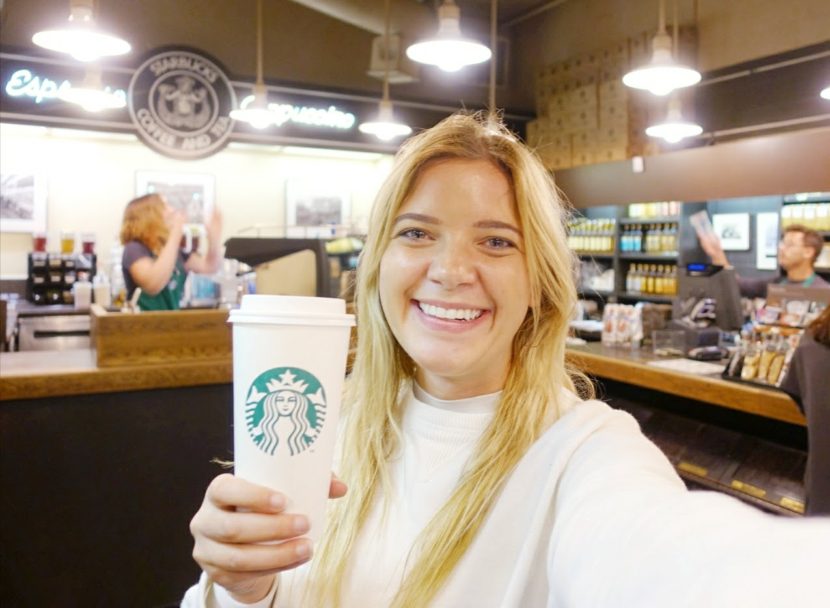 No visit to Seattle would be complete without a trip to Pike Place Market. This market is unlike any other that we have seen. It is home to the famous fish throwers, the infamous gum wall, and of course the first Starbucks location. There is so much to take in and experience that we decided to do a Pike Place food tour with Eat Seattle Tours.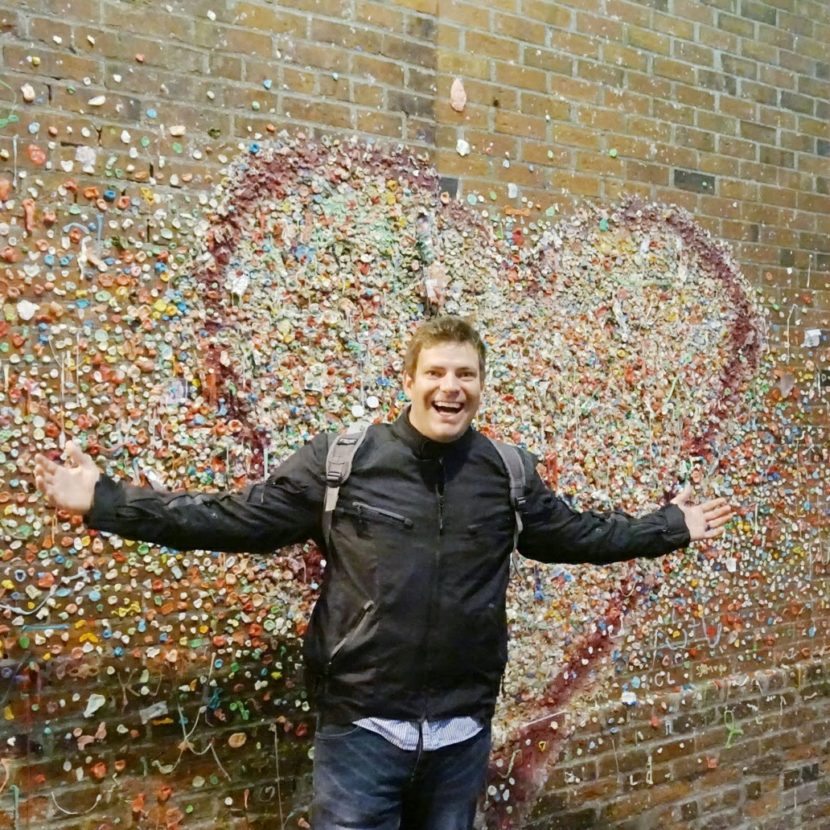 Our tour guide was owner and professional chef Liz McCune. She was SO personable, knowledgeable both about food and Seattle history, and had the tour so well organized. The market is a lot different than some other markets that sell little touristy trinkets. All of the shops have local owners who are truly passionate about the products they sell. It is also amazing that this market isn't just something that happens once a week, but is open every day!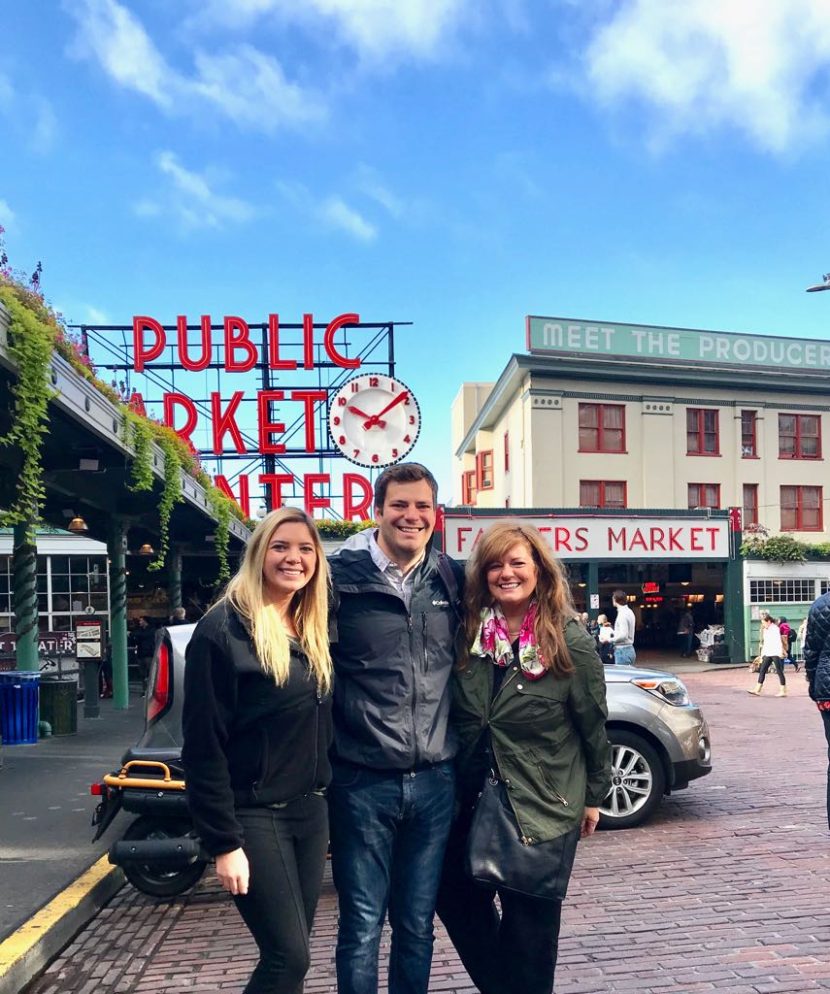 Something that was really amazing about the food tour, that you would normally miss out on if just walking through the market yourself, is the true local experience. As we were walking, there were several shop owners and customers who would stop and say hello to our tour guide. It really was a true local community with really amazing, high quality products.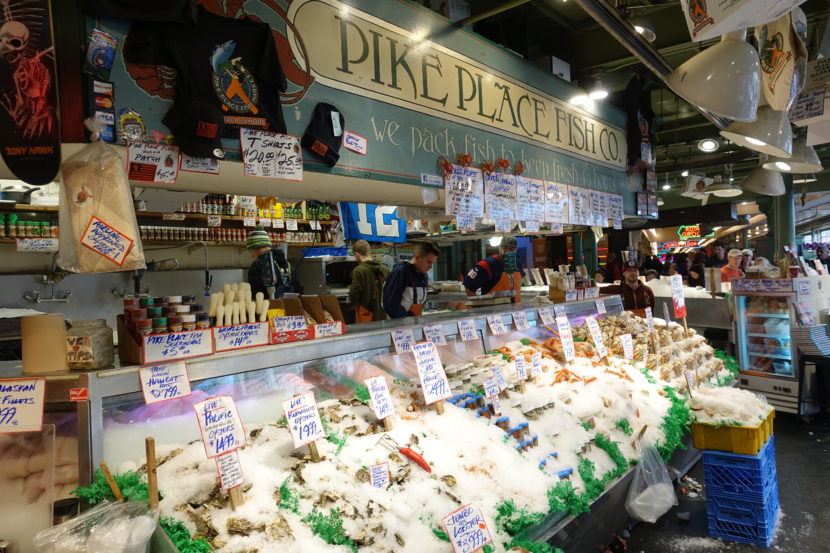 Eat Seattle Tours was definitely the best way to taste and experience different parts of the entire market. Liz took us around to sample various foods, even taste testing two different types of salmon! But out of all the amazing things we tried, my favorite food of the whole tour was Liz' own homemade chocolate mousse. It was a perfect way to end a wonderful food tour!
Pike Place Chowder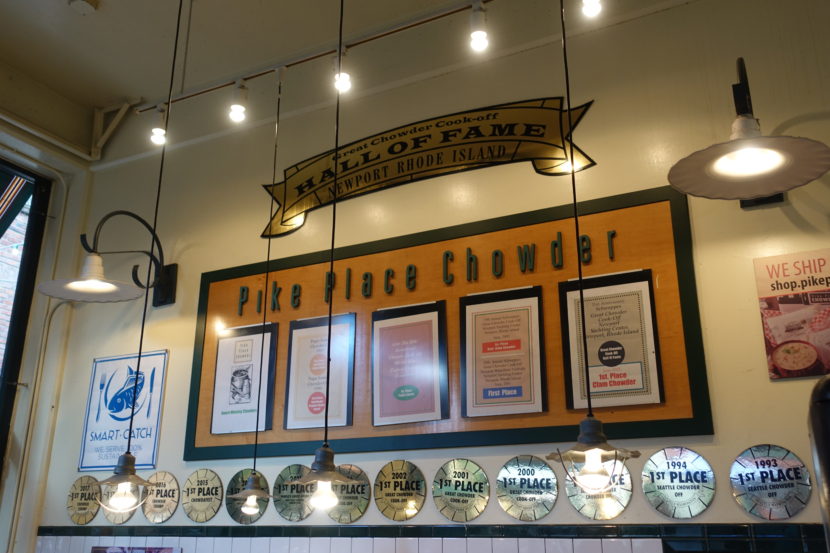 Another food experience that we had in Pike Place Market was eating at Pike Place Chowder. Seattle's amazing food scene paired with its overcast weather makes it the perfect place to enjoy an amazing bread bowl of warm chowder. But this cafe doesn't just make the best chowder in Pike Place, or even in Seattle – they have been named the best chowder in the entire country!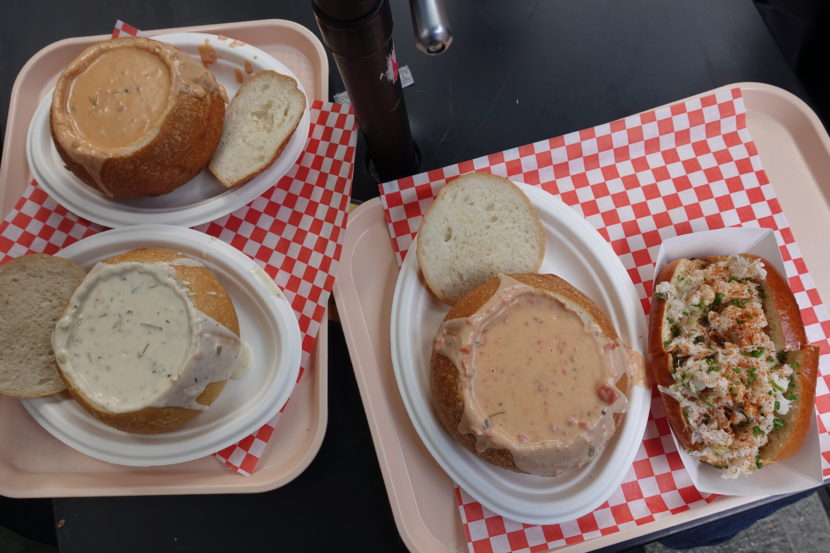 It is pretty amazing to find that the best New England Clam chowder is actually made 3,000 miles away in the Pacific Northwest! They offer several different flavors of soup. Every flavor of chowder we tried was incredible! In addition to the chowder, we also ordered a dungeness crab roll (which I generally stay away from because it is usually a ton of bread with the tiniest amount of crab meat). But this was completely loaded with amazing crab meat and totally worth it! Because it is such an amazing and popular place, the line was pretty long, but it goes by really fast and the warm bread bowl makes every minute worth the wait!
Seattle Bus Tour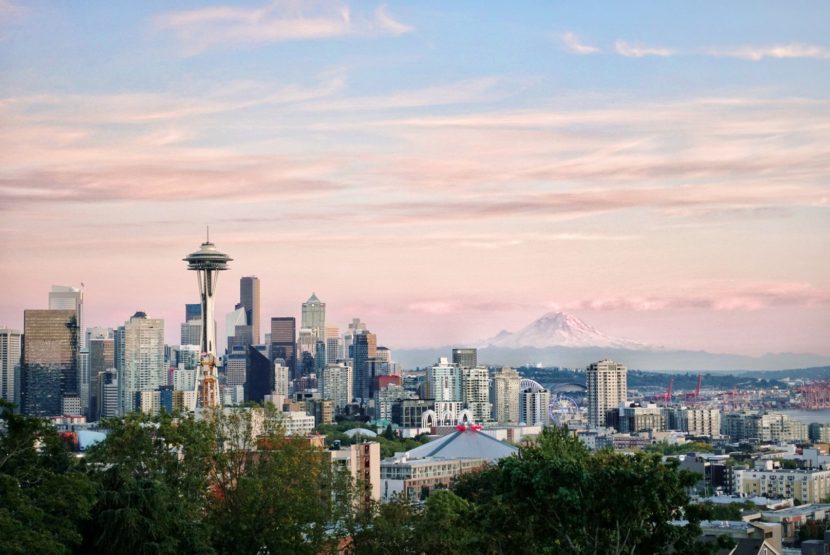 We have found that one of the best ways to experience different parts of a city is through a bus tour. We did a three-hour city tour with Tours Northwest>, and it was a fun way to get to go around to the various places around the city. We saw the Ballard Locks, Fremont Troll, Discovery Park, and more.
My favorite stop was definitely to Kerry Park. This park sits on Queen Anne Hill and offers the perfect view of the Seattle skyline. With the Space Needle in the foreground and Mount Rainier in the background, it is one of the best and most unique views of any skyline we have seen so far. However, the park is a little out of the downtown area and parking is very limited, so getting to be dropped off through the bus tour was a really cool way to experience the park.
Space Needle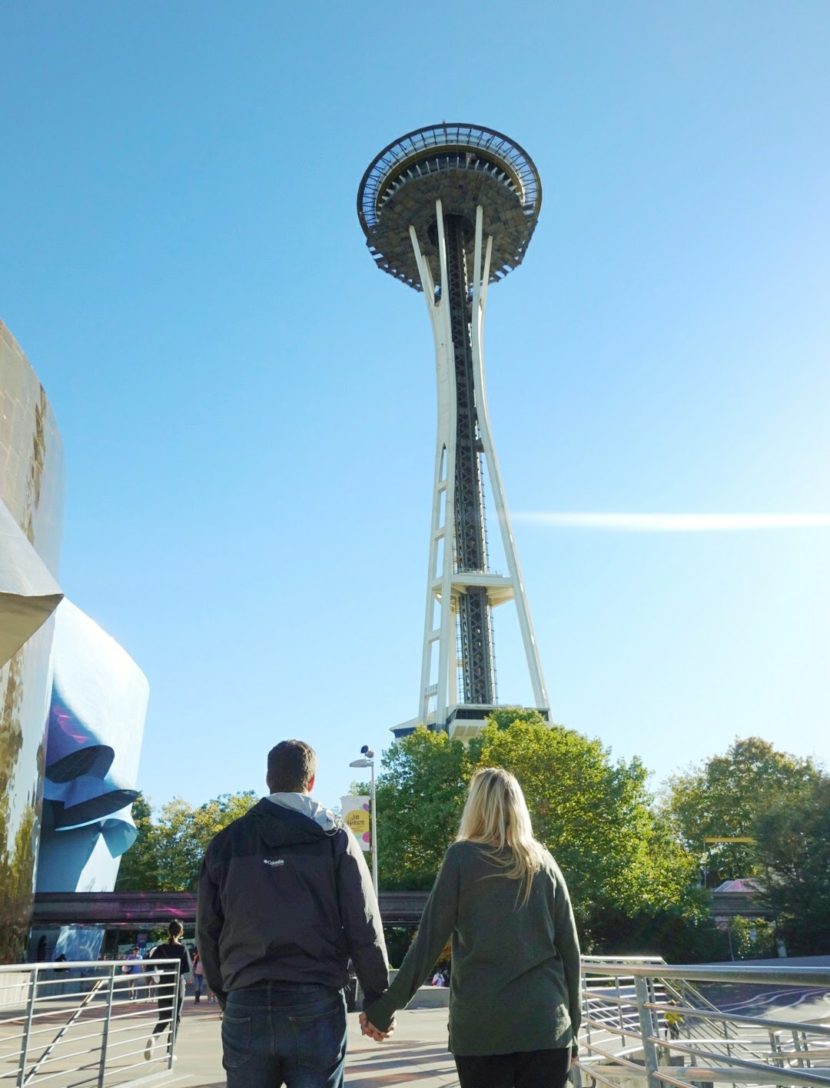 The most iconic piece of the Seattle skyline is the Space Needle. It was built for the 1962 World's Fair, and at the time was the tallest structure west of the Mississippi River. Its futuristic structure has not only made it an icon of Seattle, but has influenced several other city towers as well.
The glass door on the 41-second elevator trip offers an amazing view of the city and surrounding area. Then, being able to walk around the top of the tower and see 360-degree views of Seattle is hard to put into words – it's so beautiful. The Space Needle is definitely a classic American icon and a must-do for any American road trip!
Local 360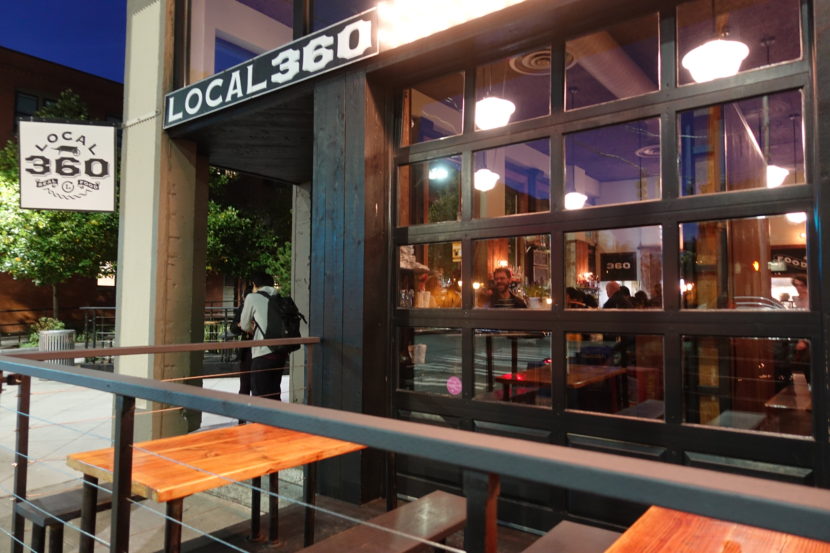 A unique and really cool restaurant in Seattle is Local 360. The meaning behind this restaurant's name is that their ingredients are from within a 360 mile radius of the restaurant. Their commitment to local, quality menu items really makes the restaurant worth a visit.
In addition to the delicious entrees, Local 360 offers fun options like PB&J Bon-Bons as a starter! Everything was delicious, and the service was incredible There needs to be more restaurants like this, where you know you are receiving quality food and the restaurant is committed to investing in the community.
Russell Dickerson Concert
While we were in Seattle, it just so happened that Russell Dickerson – one of our favorite country artists – was performing nearby. We did a Russell and Kailey Dickerson interview for the blog, and it was really special getting to meet them and see Russell perform (as well as Florida Georgia Line, who we also love and got to meet at the Houston Rodeo earlier in the year).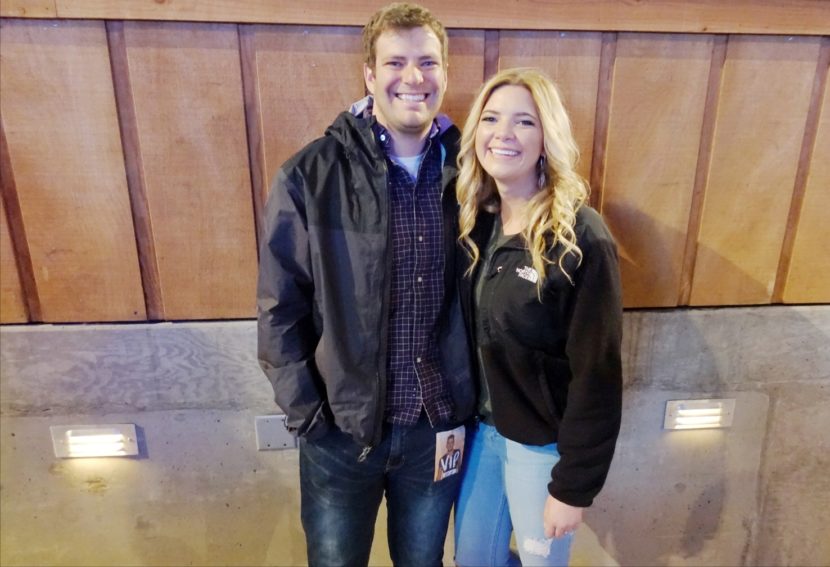 Prior to the concert, Em got her hair and makeup done by Hannah Bush of Urbanista Weddings. Now let me first say that my wife always look beautiful, but WOW she looked absolutely fantastic that night! Em said that Hannah was so personable and did a great job of listening and implementing what she was trying to go for. I think she looked awesome and that her natural beauty really shown through but it was a little more "glam (Em called it that) than normal.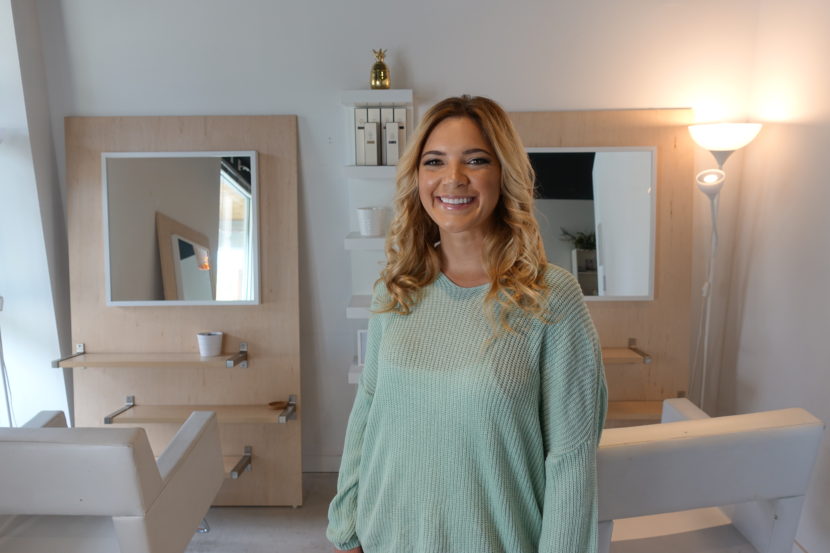 Urbanista Weddings is a wonderful salon for not only weddings, but also events or concerts like the one we attended. Perfect for a date night or girls' night out, they have a beautiful salon in Seattle but also offer on-location hair and makeup.
Em said that Hannah was previously a top bridal consultant in Seattle, and that her story of starting Urbanista Weddings is really neat, so she was extra grateful for the opportunity to get her hair and makeup done by Hannah for the concert!
Other Seattle Experiences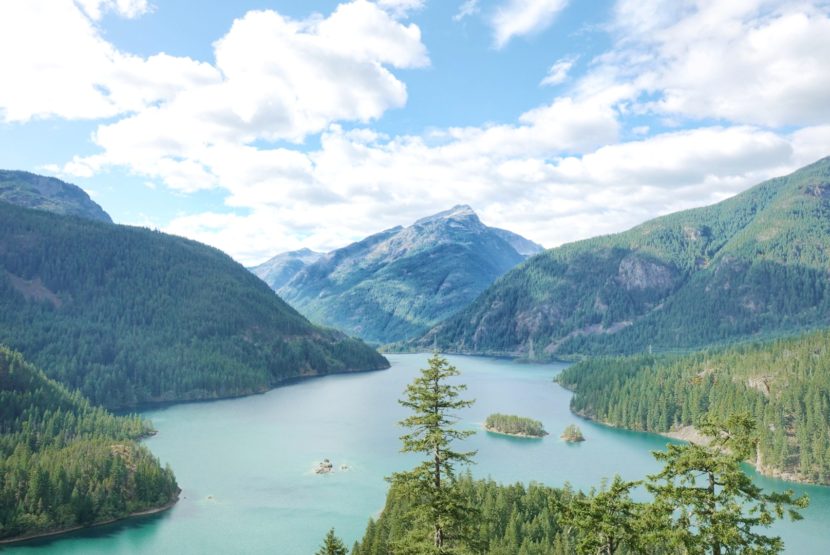 North of Seattle, we went to see North Cascade National Park, which is absolutely beautiful! It reminded us a lot of the blue glacier-fed lakes of Banff National Park.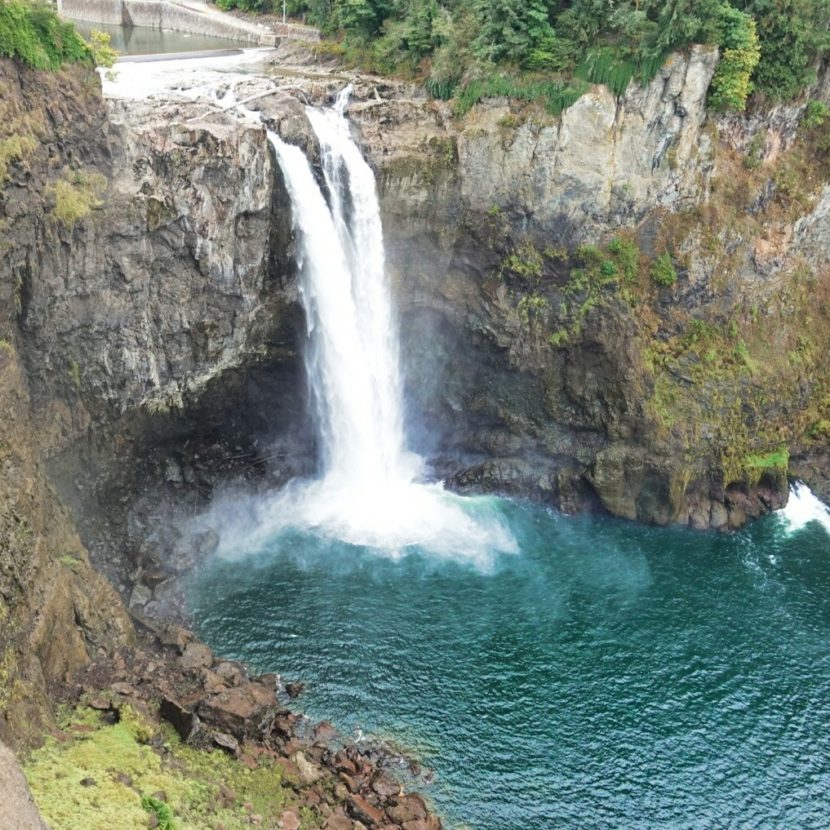 West of Seattle was Snoqualmie Falls, which is a really pretty waterfall (if you haven't already realized from reading our posts, we're big fans of waterfalls)!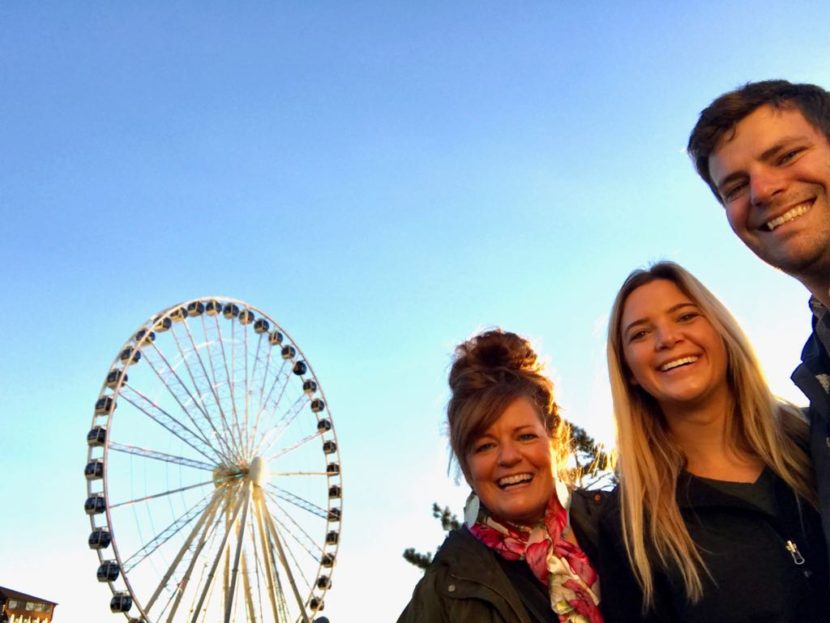 Some of the other random things we enjoyed in the city were riding our motorcycles across the largest and second largest floating bridges in America, riding the monorail from the Space Needle into downtown, riding the waterfront ferris wheel, and driving through University of Washington's campus. (U-Dub was one of the prettiest campuses that we have seen!) A funny side note was that the first time we rode our motorcycles into the city, we had no idea just how hilly the downtown was. Fortunately, we made it safely through the traffic without stalling (kind of funny to look back to the days that we were stalling out in a Miami parking lot at the beginning of the trip!)
Cape Alava & Cape Flattery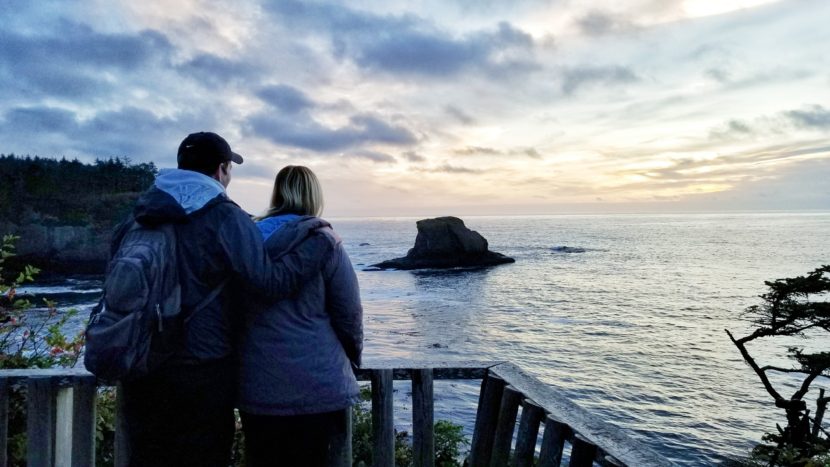 West of Seattle is the Olympic Peninsula, home of the westernmost part of the contiguous 48 states. Em and I didn't set out with the goal to visit the corners of the US, but since we had already gone to the southernmost and central parts of the US, we figured we might as well try for as many points as we can!
Just a heads up if you are ever planning on driving a big RV around the Olympic Peninsula, most all the roads are super hilly and windy, not exactly ideal RV driving. :) Now there is a little discrepancy of what the "westernmost" point actually is. Often, people say that it's Cape Flattery, but that is actually the northwesternmost point. About one hour south of Cape Flattery is Cape Alava, which sticks out just slightly further than Cape Flattery. So wanting to be able to say that we went to the true end to end of the 48 states, we drove further onto Cape Alava. However, when we were still about 11 miles away, our phone told us to turn down a gravel road! Our RV doesn't do the best on unpaved roads and we weren't exactly sure if there would be a place to turn a 39 foot RV around on the skinny gravel path. (We also could have gotten our motorcycles down, but it was getting late and we didn't want to leave my mom all alone on the side of the road.) So we decided instead to head back up the coast to Cape Flattery. That's RV life for ya, always having to be flexible!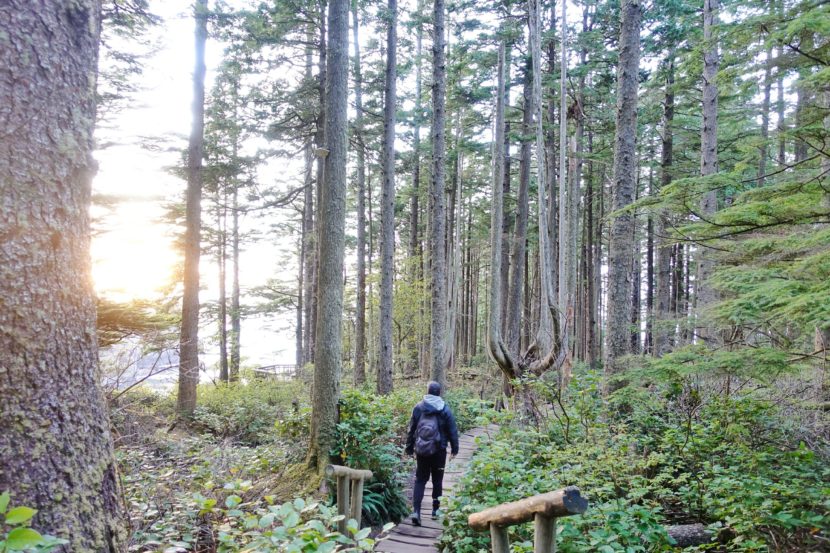 At Cape Flattery, there is a beautiful one-mile path that weaves through the woods to the Pacific Coast. We made it just in time for sunset and had an amazing view. (The only problem with watching the sunset is that you have to hike back through the woods in pitch black ;) That night, we slept on the side of the road next to the beach. Cape Flattery is pretty far out of the way, but was a really beautiful place that I am glad we didn't miss.
Hoh Rainforest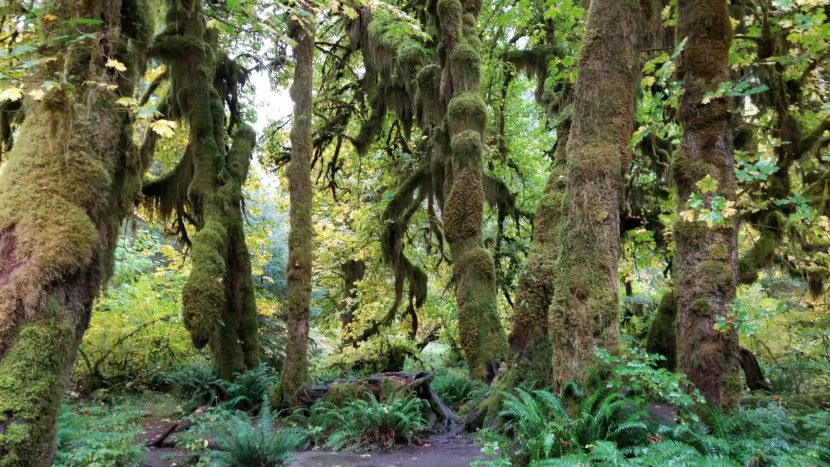 The next morning, we drove into the Hoh Rainforest and walked through the Hall of Mosses Trail. (Not to be confused as the Hall of "Moses" like I did ;) You mess up one time and your mom and wife will never let it go. =P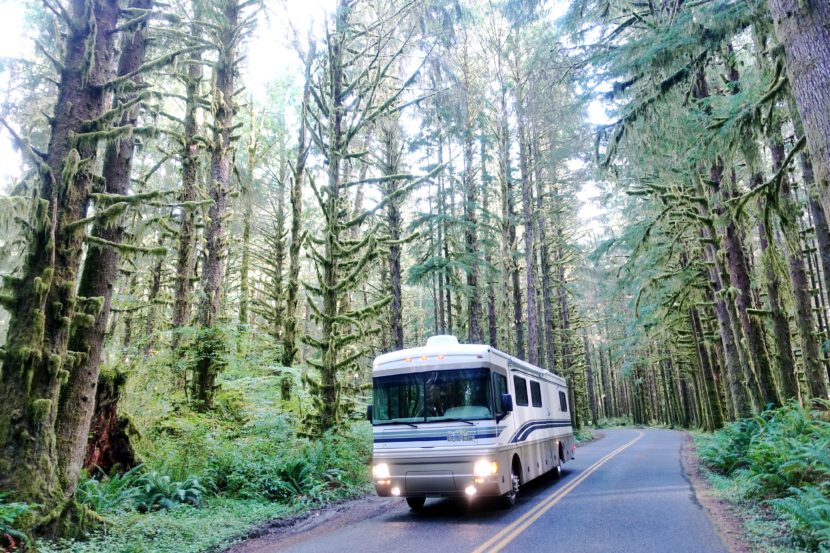 Before our trip, I never knew that the US even had rainforest, but here we were in western Washington surrounded by moss-covered trees. With 12-14 feet of rain a year, the Hoh Rainforest is a perfect place for a lot of amazing plant growth. Many of the trees were well over 250 feet tall and hundreds of years old. Of course during our visit it was raining, which you can't really complain about when you are visiting a "rain"-forest. It is so cool to see the vastly different climates and landscapes that the US has to offer.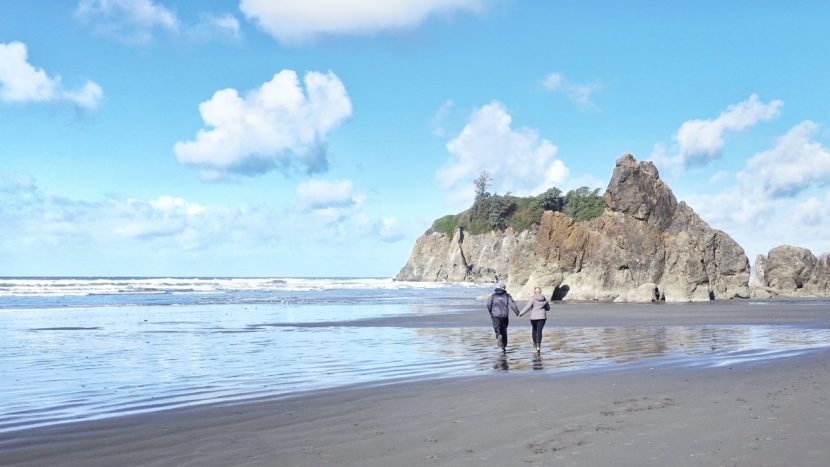 The Hoh Rainforest is in Olympic National Park, as is Ruby Beach, which is further south west and along the coast (obviously :) – it's amazing how such different areas can be considered within one national park!
Mount Rainier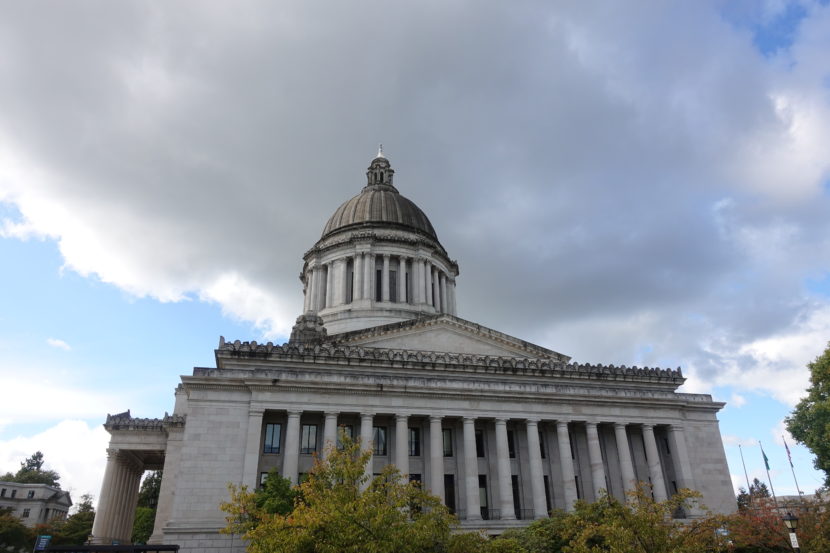 We headed south through Washington's capital city Olympia to Mount Rainier. At 14,411 feet, it is the tallest mountain in the state of Washington. We have seen our fair share of 14,000 foot mountain peaks on this trip but, because Mount Rainier pretty much stands alone, it looks even taller. The mountain is so big that you can see it in the backdrop of Seattle's skyline.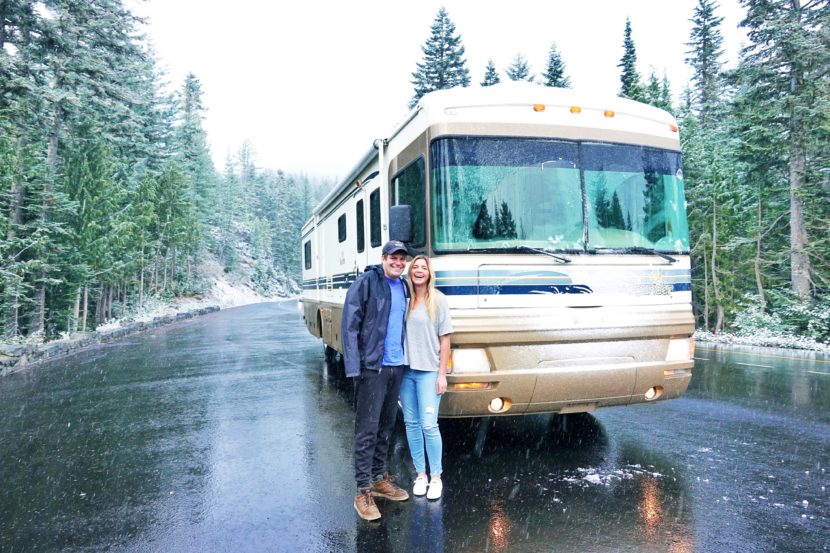 The plan was to drive about 12 miles up the mountain to this lookout called Inspiration Point in Mount Rainier National Parks. From what we heard, the views from here are pretty breathtaking and one of the best places to view this incredible mountain. That was the plan, but we didn't exactly get to see the incredible view. As we were driving and climbing in elevation, the rain turned to snow and started laying on the roads.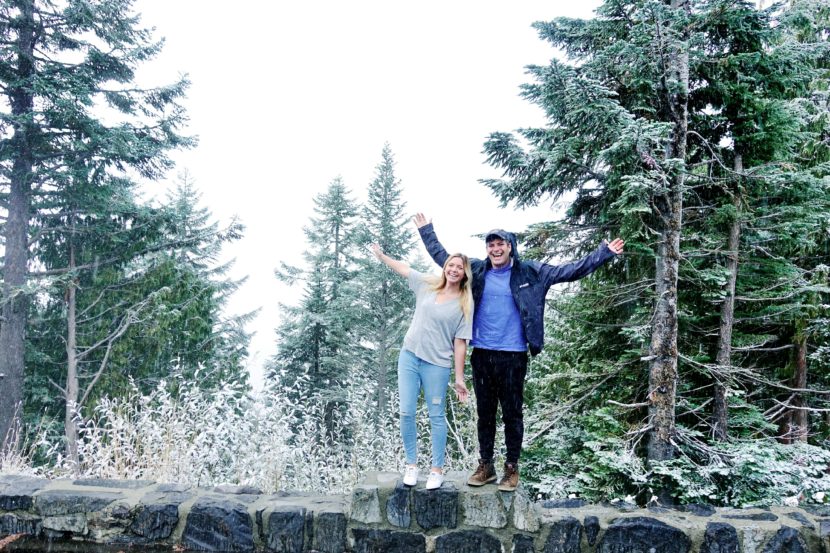 The roads were pretty steep and windy, but we kept going, wanting to make it to Inspiration Point. However, about 3 miles away, we realized that the sky was so overcast that we couldn't see trees from 50 feet away, much less the top of Mount Rainier. So with a little convincing from Em and my mom, I decided to call it quits and turn around. (Maybe one day, Mount Rainier! :)
Mount St. Helens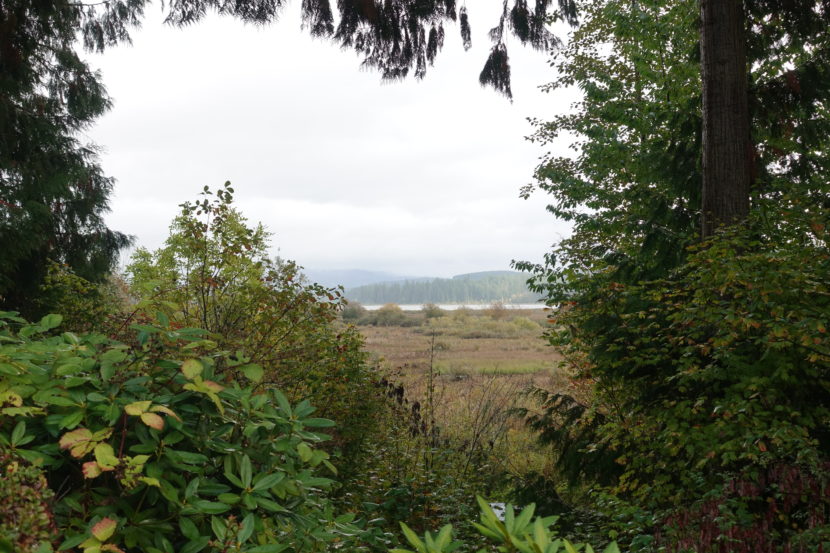 Our last major stop in Washington was Mount St. Helens Visitor Center. This is more than an hour away from the actual mountain, but like Mount Rainier, the visibility was so poor that we wouldn't have been able to see anything even if we were to drive closer. We still had a great time visiting the state park's visitors center and learning about the tragic volcanic explosion in 1980. It was so sad and crazy to watch video of the entire face of the mountain slide into the valley below and the 80,000 foot tall column of smoke after it.
Washington was such an amazing state to visit. We loved the diversity of the state, but what made it even more special was getting to experience it with my mom! We had a lot of fun and definitely hope to be back someday soon!