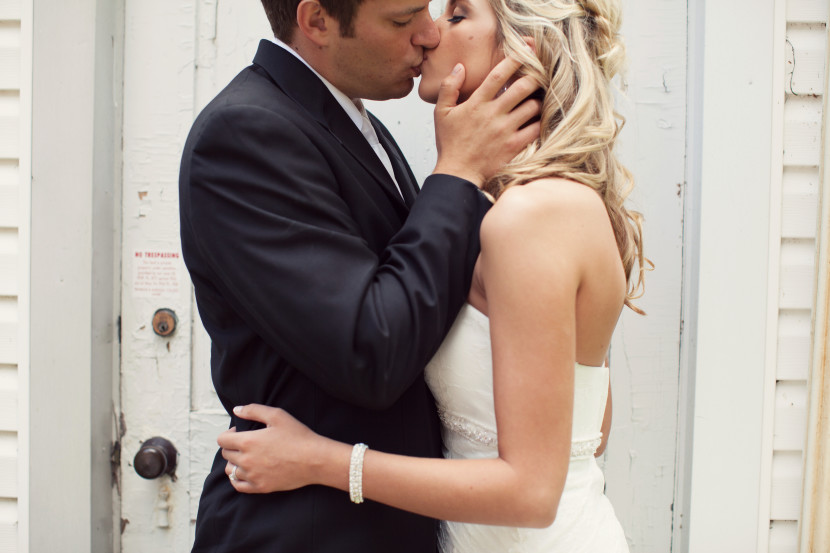 Three years married to my best friend.
Hud – when I vowed to love you "for better or for worse, for richer or for poorer, in sickness and in health" I meant it with all my heart, yet never would have guessed the way God planned to shape us and grow us closer to Him and to each other. We've experienced so much, both good and difficult, in these first three years…
Celebrating New Year's Eve in NYC's Time Square. Hovering 1,168 feet over Toronto as we survived the world's highest walk outside a building. Sleeping in our van in Walmart parking lots. Swimming with dolphins in Grand Cayman. Speaking at conferences and attending 9 concerts together. Moving to a town where we knew no one. Spontaneously flying to Vegas, cruising in a Camaro, and jumping off a 829 foot building. Parasailing in Haiti. Completing our MBA degrees. Conquering the world's longest zip line over water. Honeymooning in Mexico. Growing closer to Jesus together. Visiting Niagara Falls. Snorkeling in Cozumel. Starting jobs. Adventuring in 6 countries and 12 states. Living in the DC/Baltimore area. Losing our Dad. Laughing and crying together. Just doing life together.
Hud – you make me laugh like no one else can, encourage me to love Jesus and other people more, go out of your way to make me smile and put my wants above your own, inspire me through how you live, show me God's love in selflessly serving me, and lead our marriage so well.
When we met at 10 years old, who knew we'd be waking up beside each other this morning to celebrate 3 years of marriage? I love every day with you and can't wait for all the adventures ahead! I know that there will continue to be both good and difficult times – and that we can't make it without Jesus – so I pray that no matter what lies ahead, we will continue to grow closer to God and to each other.
I love you!