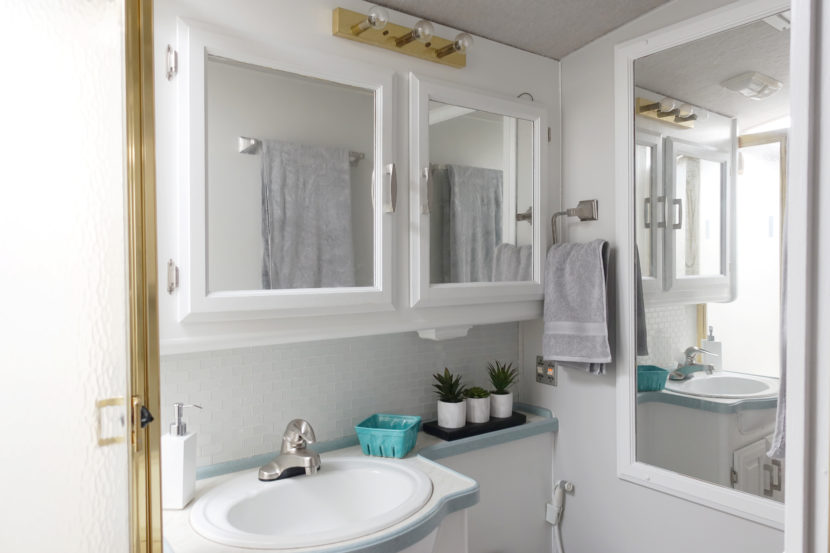 As happy as we were with the quality of our RV and the condition we bought it in, there were definitely some elements that were dated. It would have been fine to not make any changes, but we knew that – since we'll be living in such a small space – it would be nice to make it look more modern and feel more like a home. One of the biggest elements of that was the gold hardware accenting the oak wood. After we painted our RV cabinetry white and the walls gray, we decided to upgrade the look of our hardware and go with a satin nickel finish.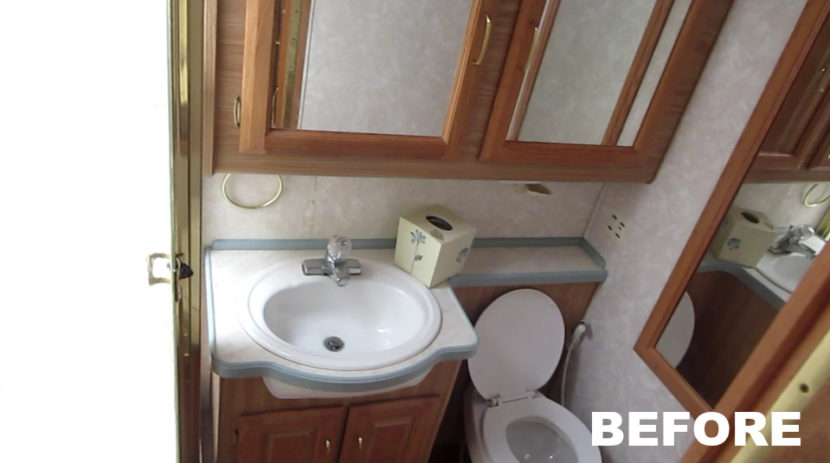 One room that was especially important for us to have feel like a home was our bathroom. Thankfully, the size of our bathroom is fairly big, and doesn't feel super cramped like a lot of RV bathrooms can feel. But it was still important for us to maximize the space, and to make it feel as homey as possible. I bought some potted succulents and other home decor accents, but knew that upgrading the bathroom hardware would really make it all come together.
After researching, I found that Liberty Hardware was an excellent resource for all things bathroom hardware and organization solutions. I especially loved their Lynwood collection of hardware – we swapped in their Lynwood Towel Ring, Lynwood Toilet Paper Holder, and Lynwood 18″ Towel Bars and it made such a big difference! Not only in looks – it's been a little while since we've shared a bathroom, so having two towel bars has been really helpful in such a small space.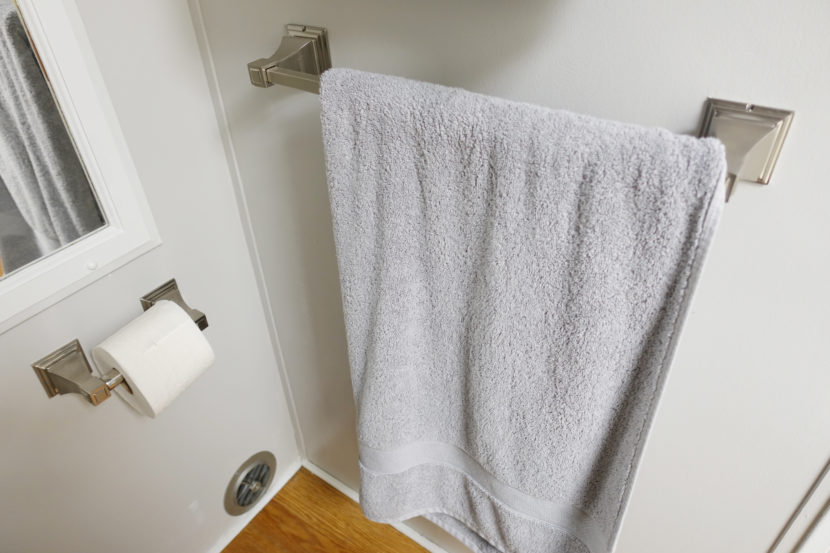 Liberty Hardware has such beautiful yet functional bathroom organization solutions. Their Shower Caddy with IncrediGrip Pads actually stays hanging as we are rolling down the road (very rare for an RV!), and we added a bathroom storage basket for additional storage space in our shower. If we had more space, I would hang more storage baskets for hair styling tools and makeup, because it is the perfect size and gets thing off the counter – making it a great organization solution for just about anything!
Liberty Hardware many incredible hardware products, but another of our favorites is their Classic Architecture Wall Plates. The original wall plates in our RV were plastic, and we tried spray painting them a "satin nickel" look but it was clear that they were still plastic. :) Adding Liberty Hardware's (actual) stain nickel wallplates has really tied the various hardware elements of our home together and definitely stepped up the luxurious feel as compared to plastic wall plates. Who knew such a small piece of a home could make such a big difference, but it really does!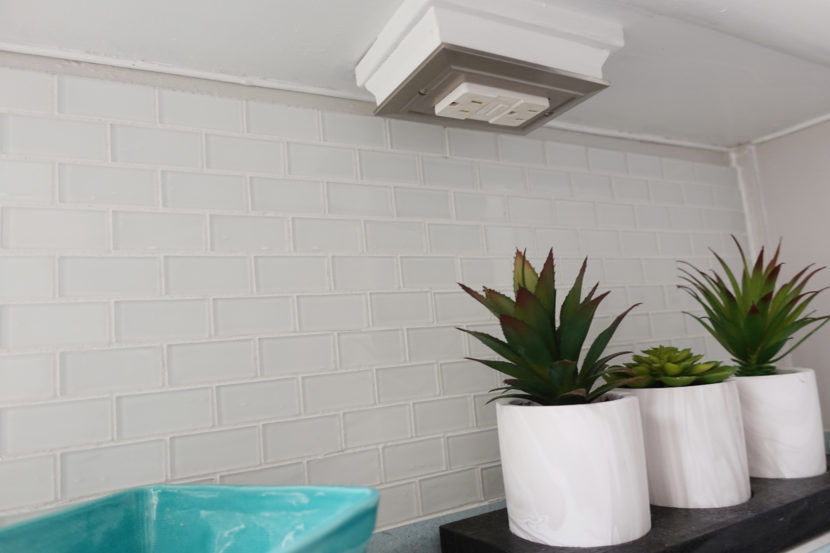 One thing I really appreciate about hardware companies is that they have a wide array of options to choose from, but have great customer service to help guide you in the right direction if you need it, and that's exactly what you'll find with Liberty Hardware. Whether you are interested in updating the look of your home or your home on wheels, definitely check out their website. The Liberty Hardware blog provides a ton of great project ideas and inspiration – makes me look forward to renovating a home someday (you ready for that yet, Hud?! ;)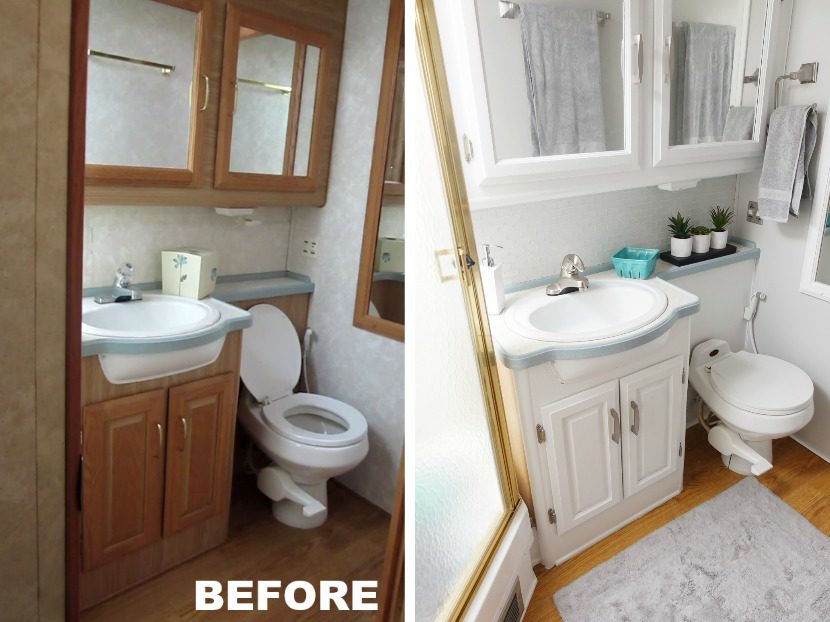 Thank you so much Liberty Hardware for sponsoring us to help complete our RV! This concludes our posts related to our RV renovation, but if you are renovating an RV and have any questions, feel free to reach out anytime. We definitely are not experts, but we're more than happy to share what we've learned (good and bad) along the way!
For more info about our renovation, click here.