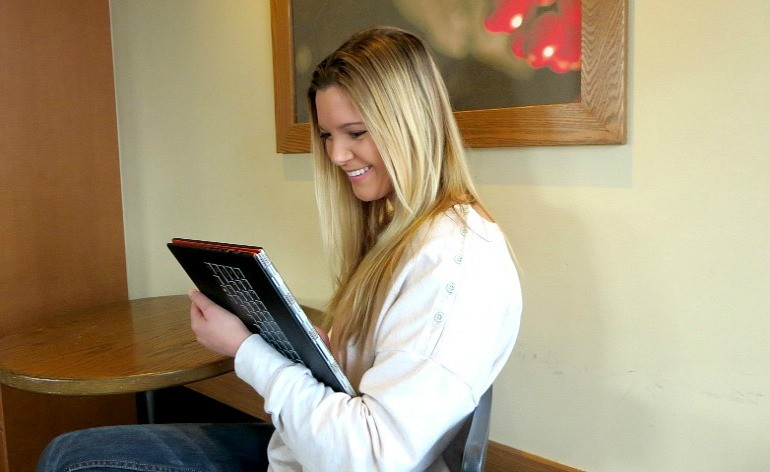 Being newlywed bloggers living in the DC/Baltimore area means we're always on the go.
Whether at work, a concert, a museum…or even traveling to speak at blog conferences or to conduct blog coaching sessions…there is always something to keep us busy.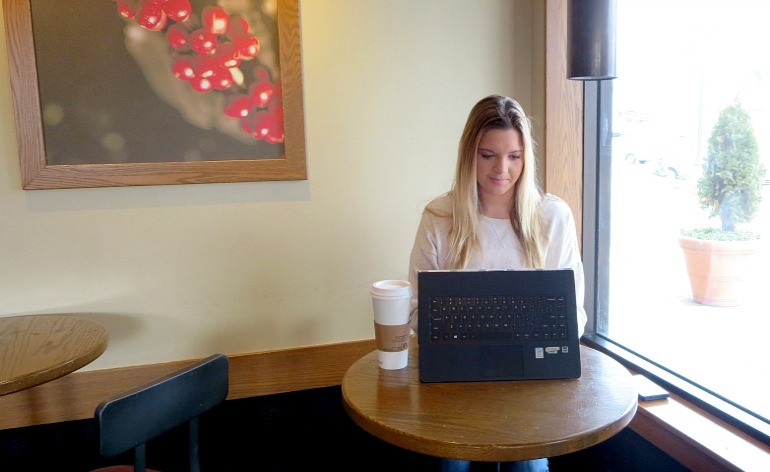 While we love having a busy lifestyle, one thing we don't always enjoy is having to "pack" for each different occasion. Especially when it comes to electronics. There are so many different accessories for our various cameras, speakers, and phones…and don't even get me started on the computers. I have a work laptop, blogging laptop, and "home" laptop – none of which are very versatile.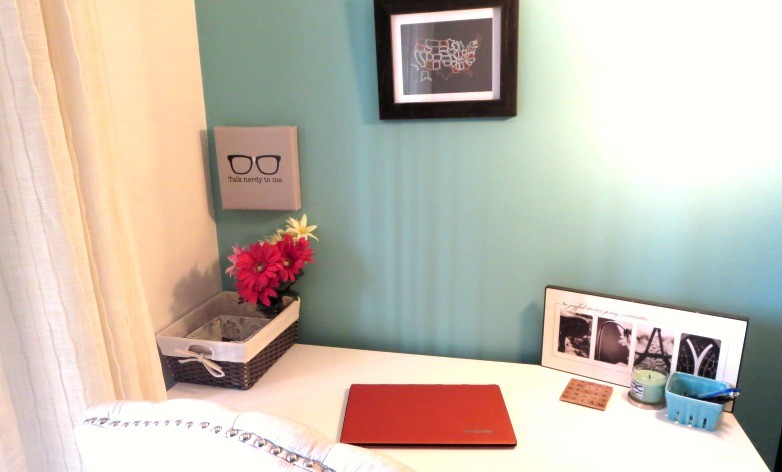 The worst thing is when I take my blogging laptop somewhere, only to realize that I need to access something that's on my other laptop at home. And then there's the fact that it'd be a lot more convenient to have a tablet for my blog coaching sessions, but I really want a keyboard for blog conferences. I told Hudson the other week that there HAS to be something that combines the best of both worlds.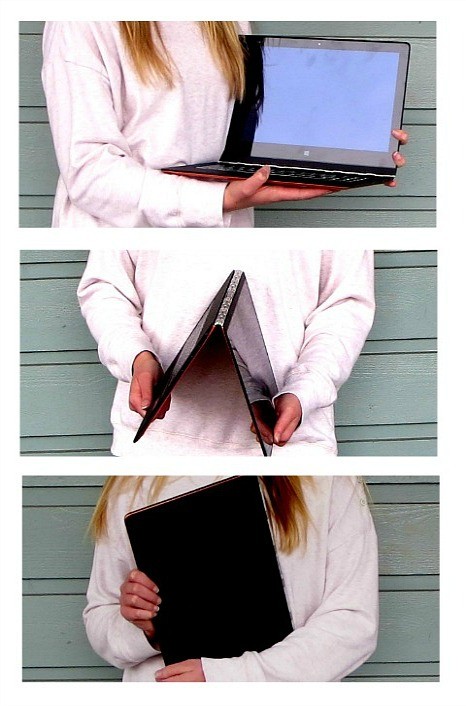 Well, friends, we've found it! The Lenovo YOGA 3 Pro has absolutely rocked our tech world. I have never found anything so versatile – you can use it as a laptop, stand, tent, or tablet! It's seriously amazing…I'm saying goodbye to my other computers because now there's no need to carry anything but the YOGA 3 Pro! Here are some of the reasons why I love it:
Lightweight
At 2.62 pounds and just half an inch thick, the YOGA 3 Pro is the world's thinnest convertible laptop. I can easily carry it with just one hand, or put it in my purse and still have room for my notebooks, business cards, and random junk. The portability allows me to take it from home, to work, to blog coaching sessions, and more with ease.
Convenient
I can't get over the flip-and-fold functionality of this thing! I love switching between the tablet and stand features for blog coaching sessions, and then using the laptop and tent options at blog conferences and work. It can even lay flat at 180°! The hinge was inspired by a watch, and is crafted with hundreds of individual pieces of aluminum and steel.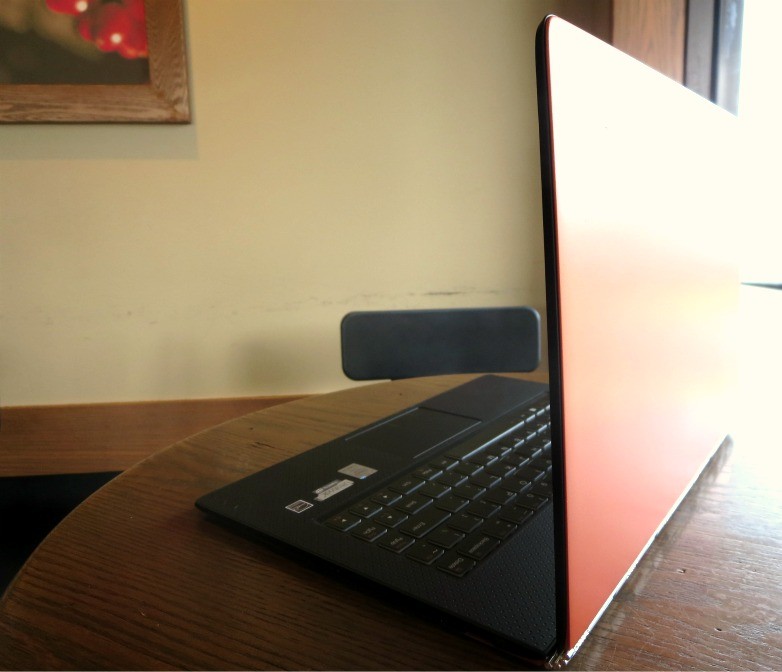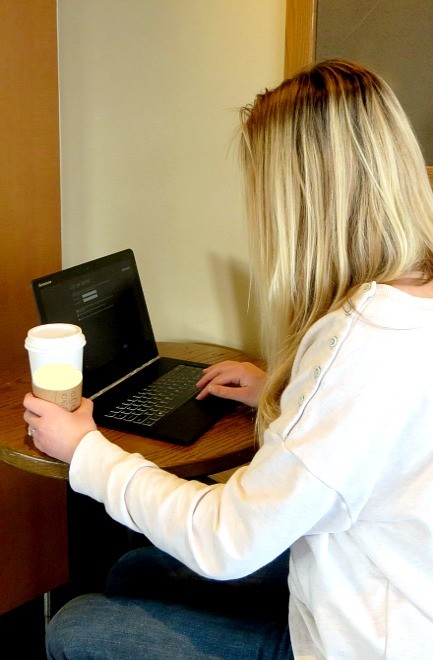 Fast
Read any YOGA Pro 3 review and you'll learn that the battery can last up to 7.2 hours, plus the internet runs up to three times faster than average WiFi speeds. But the best thing for me is that, even when I have 15 different Internet tabs open (story of my life) everything still loads in a flash!
Loud
The sound system on this thing is top-notch! With my old home laptop, I had to plug in huge speakers. But the YOGA Pro 3 comes with built-in JBL® speakers that auto-optimize the sound no matter which way you use the device.
Bold
The screen on this thing is super high resolution! I love the wideness of the screen and how the touchscreen responds just perfectly – it's not over-sensitive, but also picks up small taps and touches when I need it to.
And the colors of the device are so bold! It comes in brushed gold, light silver, and clementine orange – I got an orange one and absolutely love it. It reminds me to be confident and full of sunshine!
I love that Lenovo's slogan is "For Those Who Do" because, to create something as versatile as the YOGA 3 Pro, they really do understand what on-the-go people want and need. I seriously could not ask for a better convertible laptop for my lifestyle.
To learn more about Lenovo and read positive after positive YOGA 3 Pro review, click here. But first, comment below how the YOGA 3 Pro would be a perfect fit for your unique lifestyle.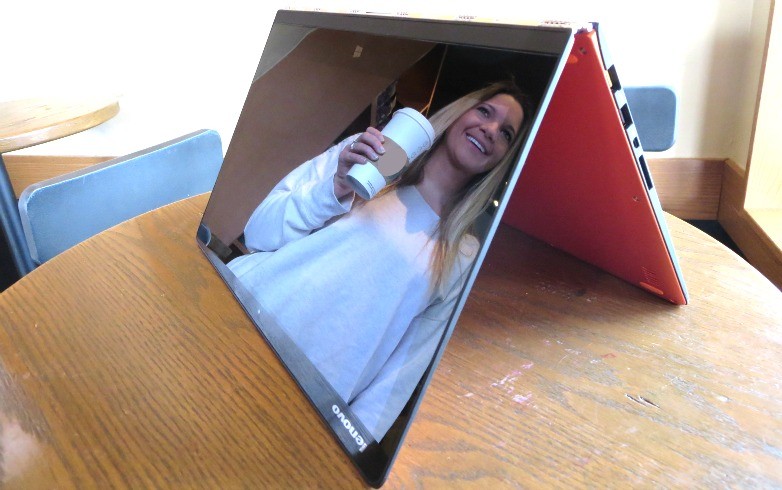 And before you leave…I have something SUPER exciting to share!!
Win a Lenovo YOGA 3 Pro Of Your Own!
Lenovo is generous enough to give one of our readers a Lenovo YOGA 3 Pro (ARV $1,499.99) for themselves!! Enter below (official rules here) and it might just be your lucky day!
I was selected for this opportunity as a member of Clever Girls and the content and opinions expressed here are all my own.