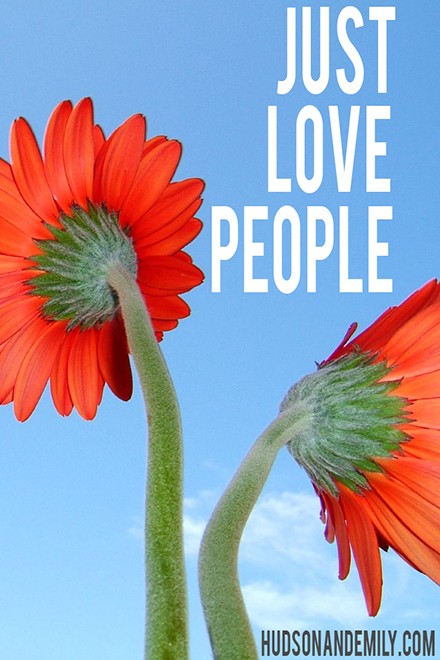 She stood by the cash register at the grocery store. Grabbing items off the belt and scanning them, one by one, as her mundane day-in-the-life-of-a-cashier continued. But as I watched her, I noticed a smile on her face. One of joy. Pure joy. Then I watched the response of the woman whose items she was ringing up. On her cell phone, too busy to notice or take a second to thank the cashier. Dressed in a fancy outfit — complete with high heels, overdone makeup, and a multi-carat diamond ring — this woman scanned her credit card, grabbed her bags, and hurried away without even saying thank you.
Fast forward to another day, another place. As I walked through the town center of Annapolis, I noticed a frail woman in her fifties or sixties, whose job was to wipe down trash cans in an effort to keep the place clean. People shuffled past her without a care in the world…not realizing that while they were enjoying their frozen yogurt, this lady had to clean up their mess just to make ends meet. As I walked past her, I turned and simply said "Thank you for keeping this place clean!" and you wouldn't believe the smile on her face as she exclaimed "Oh thank you — God bless you!" One of joy. Pure joy.
Oh, and how could I forget David from Walmart?!
So where am I going with these stories?
Something that has been on my heart lately is that I need to make a bigger effort to just LOVE people. To truly invest time into people's lives, or to just take a minute to thank someone. I so easily get caught up in the busyness of my own life that I forget the people all around me. They are people too.
And I'm not just talking about my friends and family. Yes, I need to do a better job of loving them too. But what about the lady at the cash register, or the lady cleaning the trash cans? If they can have joy like that as they go about their mundane job, who cares if I'm tired while running errands. If I can make a difference in their lives just by saying a simple thank-you — shouldn't I? Shouldn't I do so much more than that?!
I've talked many times before about how I want to make the moments count. But this whole loving people and life being short thing is especially motivating when I think about it from a Christian perspective. God calls Christians to share with everyone we know — and even those we don't know — about how much God loves them, and that there is only one way to get to heaven (email me if you want to know more about what I believe)! Recognizing that even the people I interact with at the grocery store, Walmart, or walking down the street have limited time in this world should give me the heart and passion to share the love of Christ with them.
Friends, we have the opportunity to make a difference in the life of everyone we come in contact with. A simple thank-you could save someone's life…you don't ever know.
No matter how busy or tired I might feel this week, my challenge for myself is take some time to just LOVE the people around me. Will you join me in doing this?
photo credit: Javier Volcan via photopin cc (edited)