How was your Thanksgiving? Ours was great, but SO busy! On Thanksgiving day, we had three Thanksgiving meals back-to-back. Talk about a full day (literally and figuratively)! We spent the morning with Hudson's extended family, the afternoon with my mom's side of the family, and the evening with my dad's side of the family. It was really great to catch up with everyone, and see a lot of family we hadn't seen since last year — and even some out of town relatives we hadn't seen in a couple years!!
I've noticed that, especially when you are spending time with people you have not seen for a year, there is definitely an unspoken pressure to look good. There are SO many parties to attend during the holidays and SO many pictures taken, that it's especially important during the holidays for women to feel great about themselves! Do you feel the same way?
A big part of feeling great for me is having white teeth :) White (or not white) teeth is something I really notice on other people, so I always want to know how to make your teeth whiter!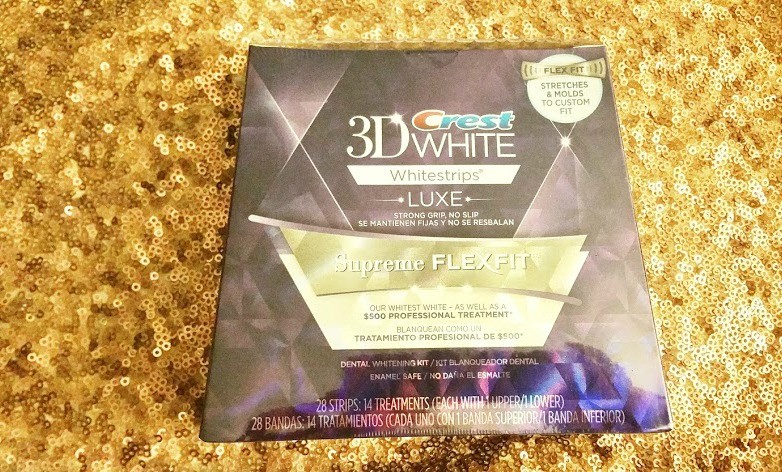 Well, I will tell you the secret weapon for how to make your teeth whiter so you can have a picture-perfect smile by Christmas :) Crest 3D White Luxe Supreme FlexFit Whitestrips! I have been using them every other day for the weeks leading up to Thanksgiving and have noticed SUCH a big difference!
These are my favorite Crest Whitestrips because they have a no-sleep design that helps keep the strips in place while you are whitening. You can easily talk, and even drink water! I also like how they mold to my teeth for a completely custom fit.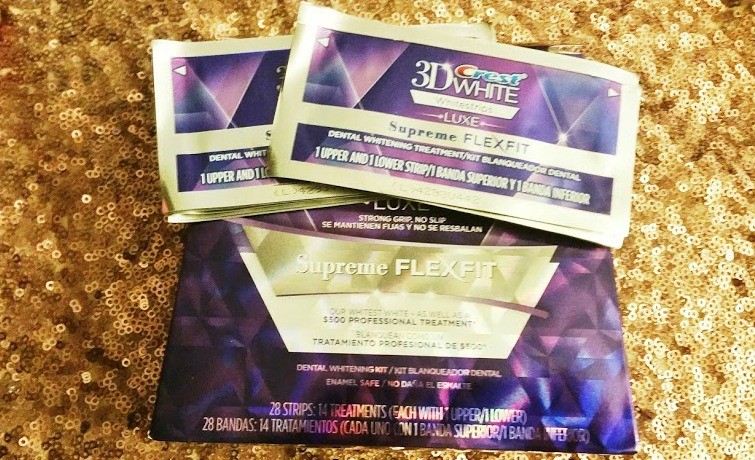 If you've ever wondered how to make your teeth whiter at home in a safe environment, Crest whitestrips are the way to go. They contain the same enamel-safe teeth whitening ingredients dentist use! And, they allow you to have a $500 professional teeth whitening treatment…for way less! Right now, you can get $7 off your purchase of Crest 3D White Luxe Supreme FlexFit Whitestrips at Target.com
Target is my favorite place to shop for beauty supplies, as well as all the tools for how to make your teeth whiter. I am planning to pick up some Crest whitestrips as gifts this Christmas; I think they would make the perfect stocking stuffer!
How do you help make your teeth whiter?
I was selected for this opportunity as a member of Clever Girls and the content and opinions expressed here are all my own.