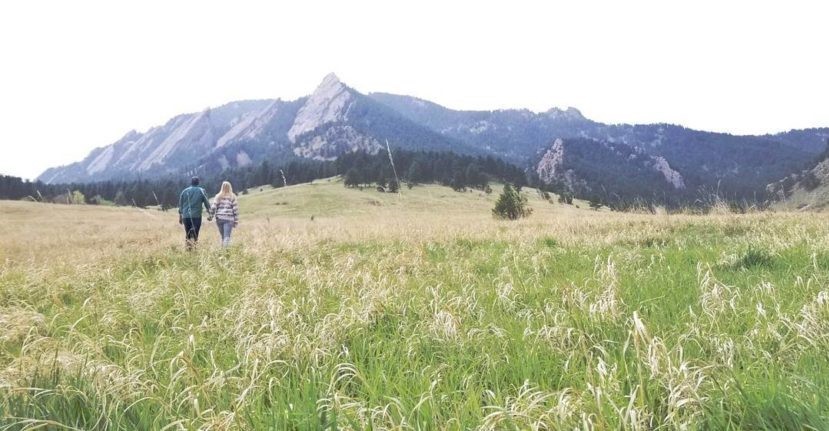 One of our favorite states of our trip so far was Colorado, so today we wanted to share about some of our experiences there. Colorado was the 8th state on our trip and we spent most of May there. We enjoyed it so much that we decided we want to go back soon to see more of the great state of Colorado.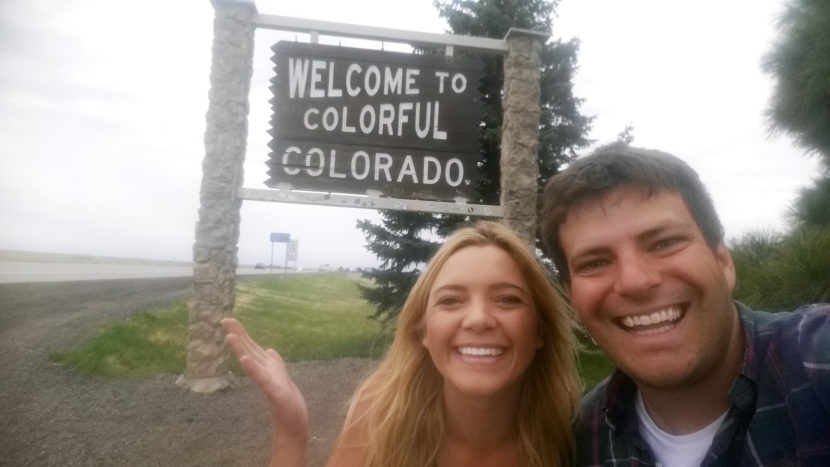 There is so much to do, see, and explore and it seems like everywhere you look there is a postcard view. Here is a recap of our favorite Colorado experiences so far!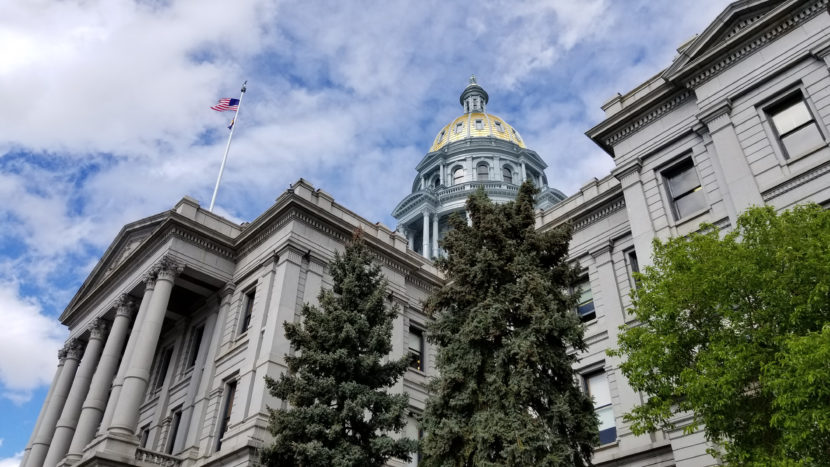 Denver
We drove in from Kansas and started our time in Denver. A lot of our friends have moved to Colorado, so we were really grateful to have the opportunity to meet up with several friends in the Denver area. And after just a week in the city, it was pretty easy to see why it is so popular.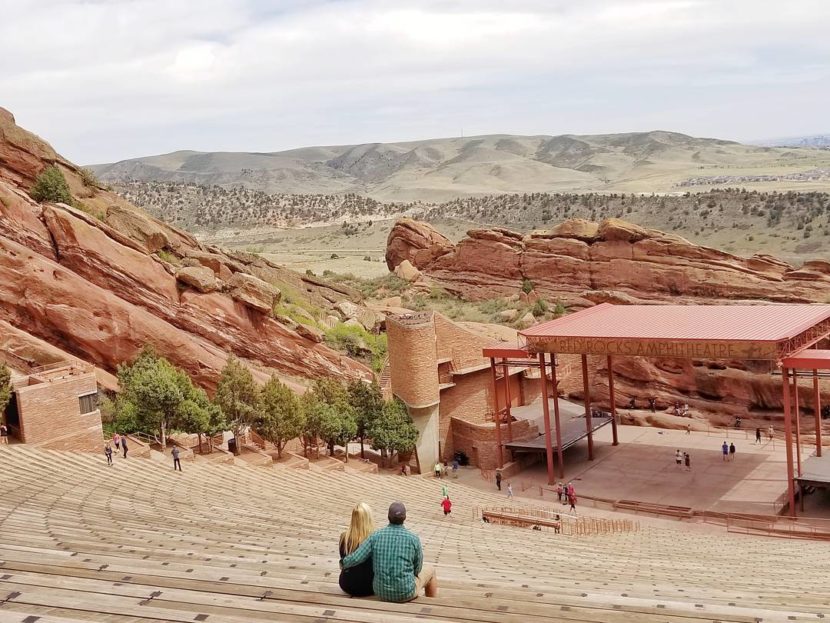 The Rocky Mountains are painted in the background and there are so many awesome places to eat and explore around the city. For anyone who hasn't been to Denver, I would definitely recommend visiting Red Rocks Amphitheater, 16th Street Mall, the Flatirons, downtown Boulder, and a little bit further away but well worth the drive, Rocky Mountain National Park.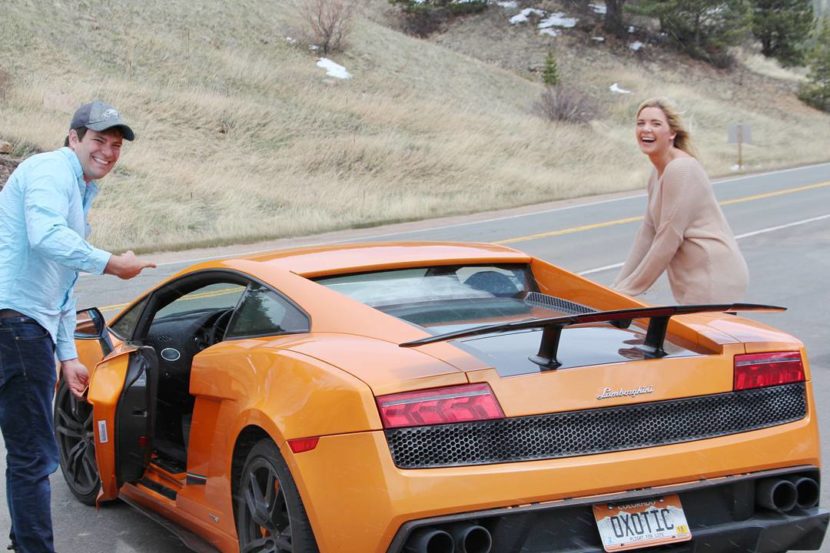 But my favorite Denver experience was definitely driving a Lamborghini Gallardo Spyder for 35 miles through the hills of the Rockies! I wouldn't consider myself a huge car expert, but it didn't take long to fall in love with driving such an amazing car – it was just a little different than driving the RV! :)
It's amazing that Oxotic, the company that offers this exotic car experience, lets people drive their cars (they also have a Porsche, McLaren, and Ferrari) on normal roads and not just on a test track. It was definitely an awesome once-in-a-lifetime experience. I never knew how good and fast of driver my wife is until she was behind the wheel of a super exotic car!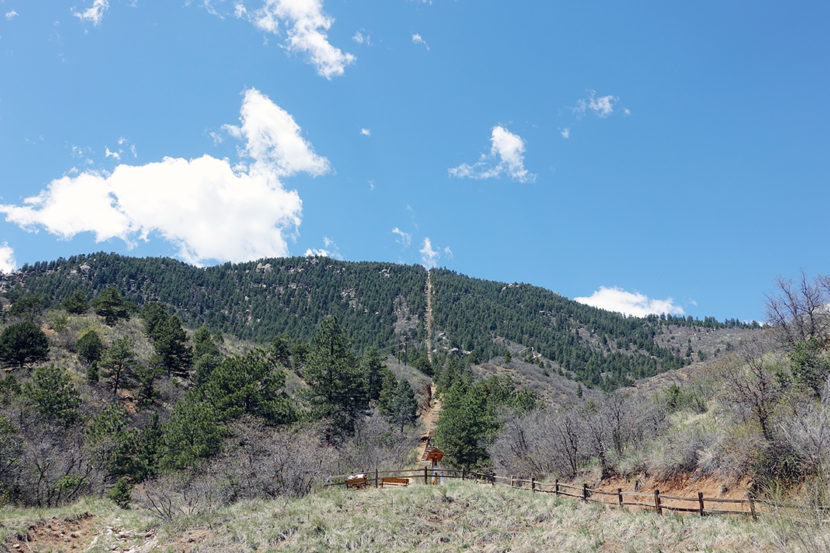 Colorado Springs
Our next stop was Colorado Springs, where we toured Compassion International headquarters, Focus on the Family, the Olympic Training Center, and the Air Force Academy. We also saw the Garden of the Gods, which is a beautiful place that reminded me a lot of the Land Before Time movies.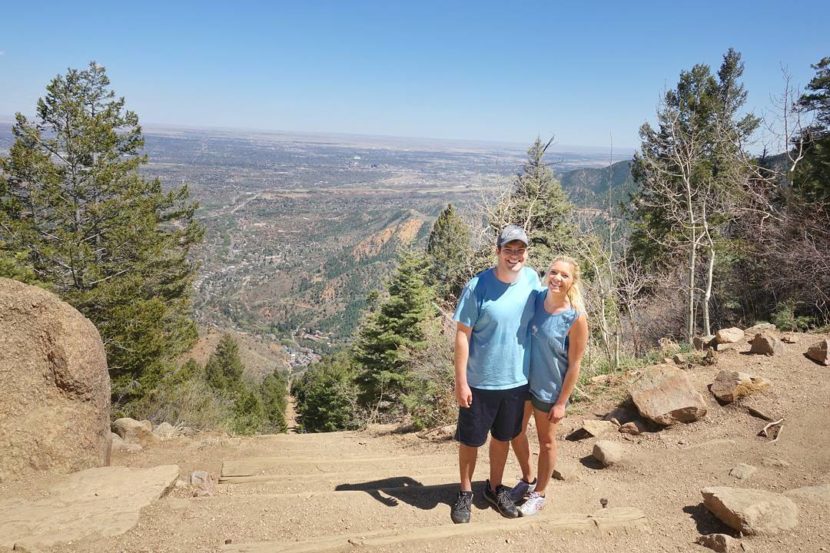 And we climbed, or more like crawled, up the Manitou Incline. This hike is only about a mile up, but it is on an old cog railway and goes straight up the side of a mountain! We were proud of ourselves for finally accomplishing it until we met a little girl who had completed it in half the time. The good thing about hiking in the Rockies is that we could claim our heavy breathing on the elevation, not because of being out of shape. :)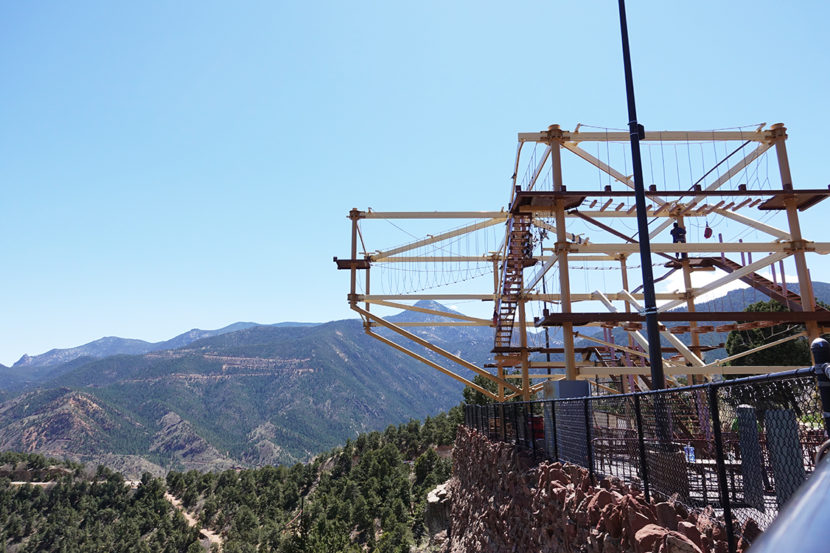 One of our favorite things to do in Colorado Springs was Cave of the Winds. This place has America's tallest ropes course, a zip line, amazing caves, and a free falling ride (the "Terror-Dactyl") that drops you face first into a canyon at nearly 100 miles per hour!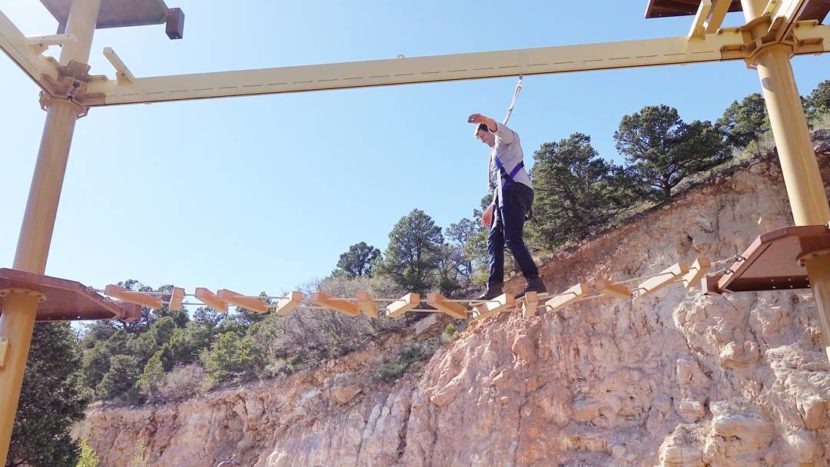 Em and I love thrill rides, and the Terror-Dactyl is definitely a major thrill. The ride started out by slowly tilting us forward so we were looking straight down at the canyon floor. And then, suddenly, we were free falling 150 feet straight toward the ground!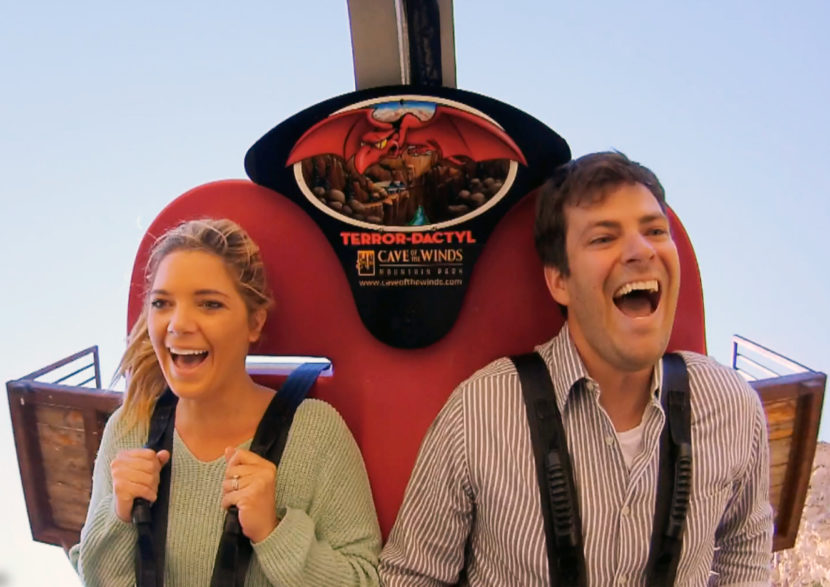 But almost as amazing as the drop was the beautiful view through the canyon. Then, after all of the thrills, we had dinner at the "Caver's Cafe" with an awesome backdrop of the Rocky Mountains.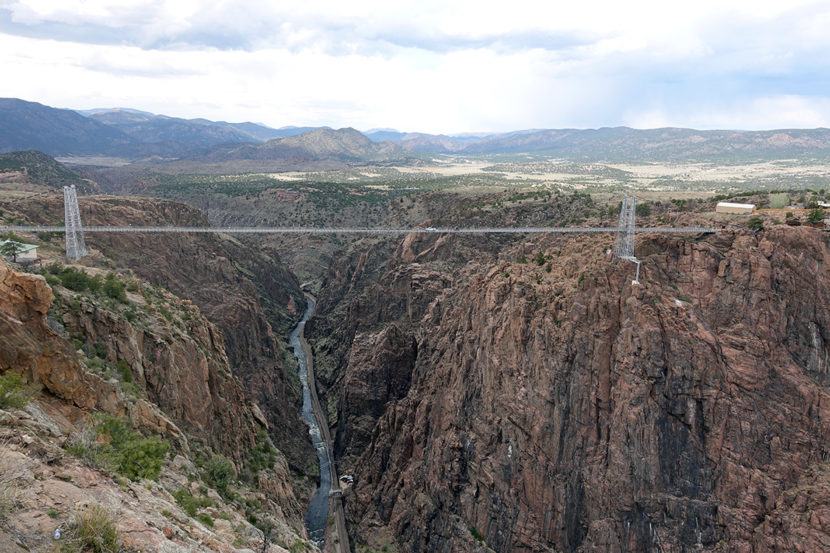 Royal Gorge Bridge
After Colorado Springs, we continued south and stopped in at the Royal Gorge Bridge & Park. This is the highest bridge in the USA, hanging nearly 1,000 feet above the Arkansas River. We walked over the bridge, rode the gondola over the gorge, and saw some amazing views, but the best way to really experience the gorge is to ride the two Royal Gorge thrill rides.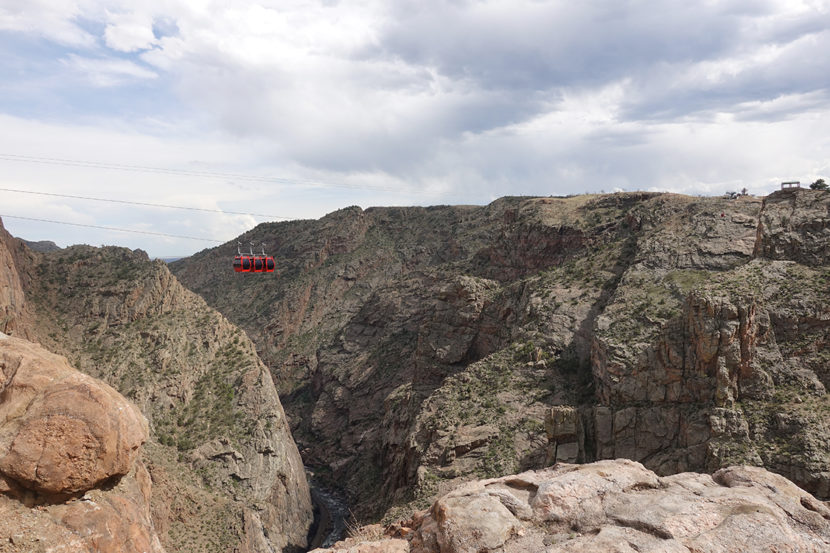 The first one is a zip line that goes the whole way across the gorge. It is an awesome feeling to be soaring 1,000 feet above the river, and the views are unbeatable. The other ride is the Royal Rush Skycoaster, which swung us 1,200 feet over the gorge at 50 mph.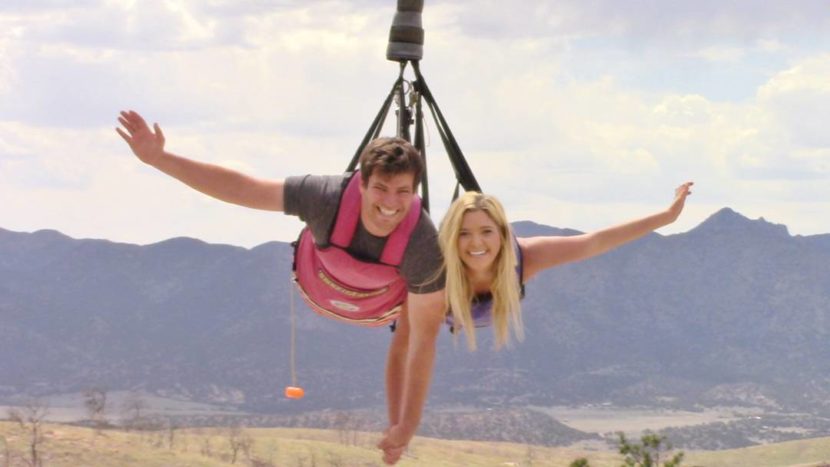 Probably one of the closest feelings to flying I'll ever have! Even if thrill rides aren't your thing, the Royal Gorge Bridge is still definitely a must see to even to just have dinner with an incredible view.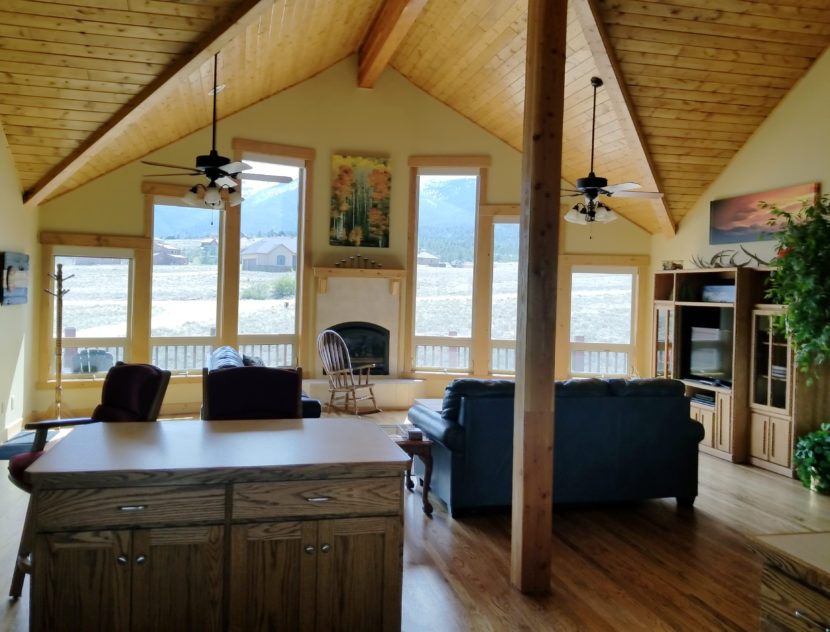 Buena Vista
Our next stop was Buena Vista. This was one of my favorite, most peaceful places we've visited on our trip across the US. Everywhere you look, you're surrounded by 14,000+ foot snow capped mountains. And there are SO many outdoor activities to do there. During our stay, we went white water rafting, hiking, dirt biking, and saw tons of deer, elk, and a moose.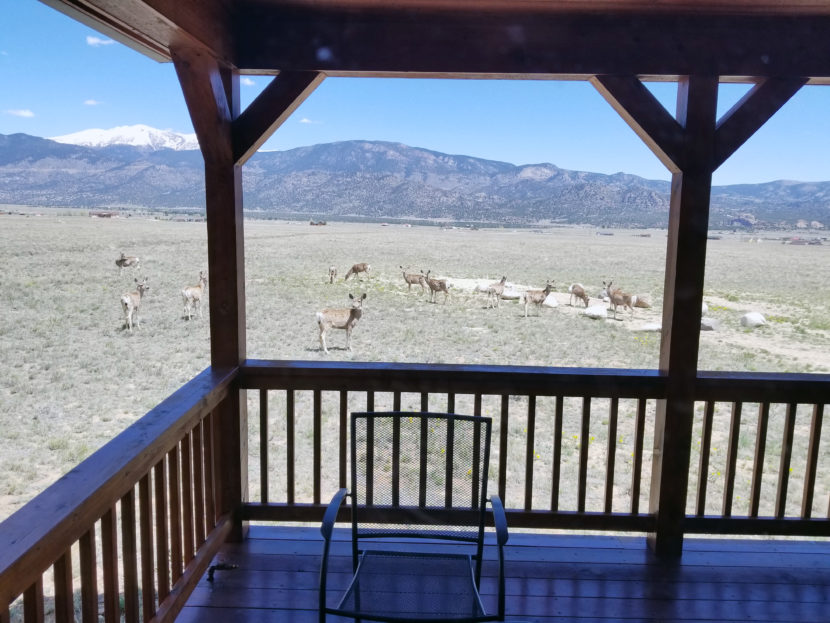 One of the things that really made our stay awesome was that we decided to take a little break from our RV to stay at the Princeton Retreat VRBO. This is an incredible 2 bed 2 bath home with huge windows and incredible views of the mountains. Em and I felt like we had so much room in the home that we didn't even know what to do with it all!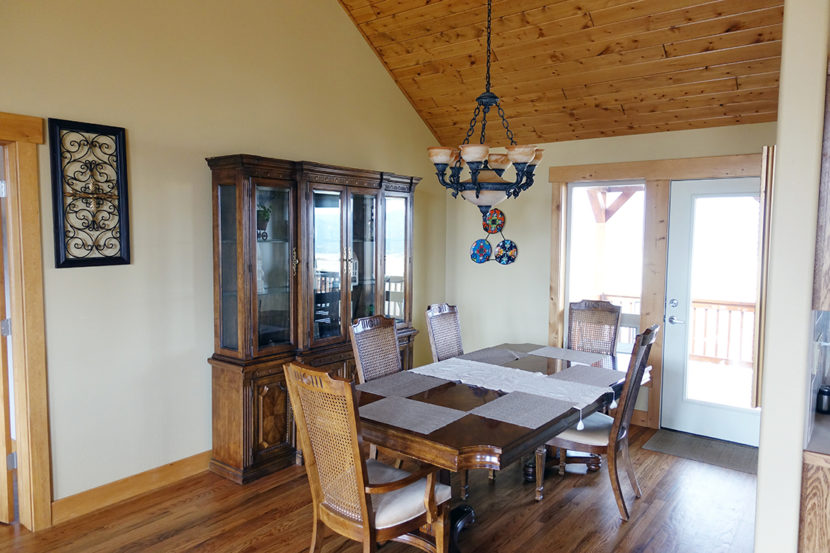 The best part of the house was definitely the incredible views. Since we were surrounded by mountains, every morning and evening we got to see the sunrise and sunset over the snow capped mountains and every morning we woke up to about 15 mule deer grazing in the back yard! And it is really close to an elk preserve, so every time that we drove somewhere we got to see tons of elk. The pictures of the home and the views are amazing, but they can't do it justice. This was one of our favorite weeks of our trip so far because the Princeton Retreat VRBO was the perfect getaway – if you are ever looking for a mountain retreat, this home in Buena Vista is the place to be!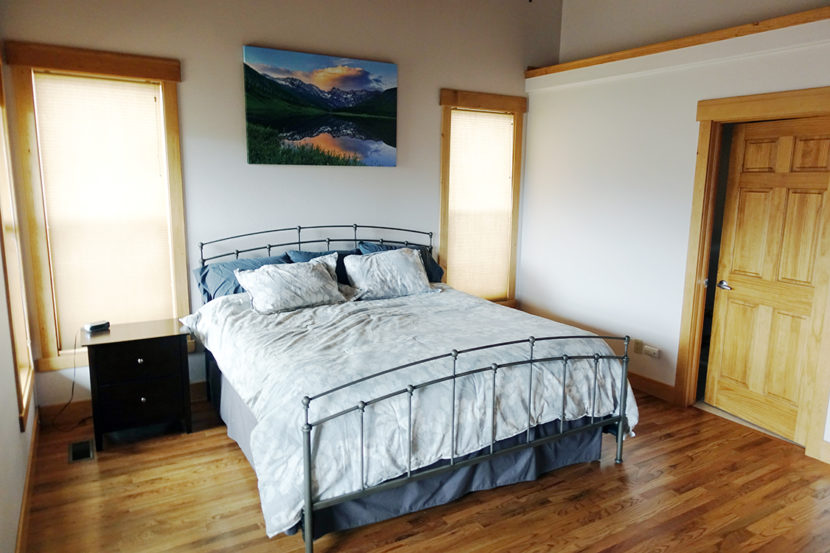 Although it was one of most relaxing weeks on our trip so far, that doesn't mean that we didn't also get out and explore. Buena Vista is home to some of the best white water rafting in Colorado. We rafted with Performance Tours Rafting through Browns Canyon and had beautiful views and a lot of fun on the rapids.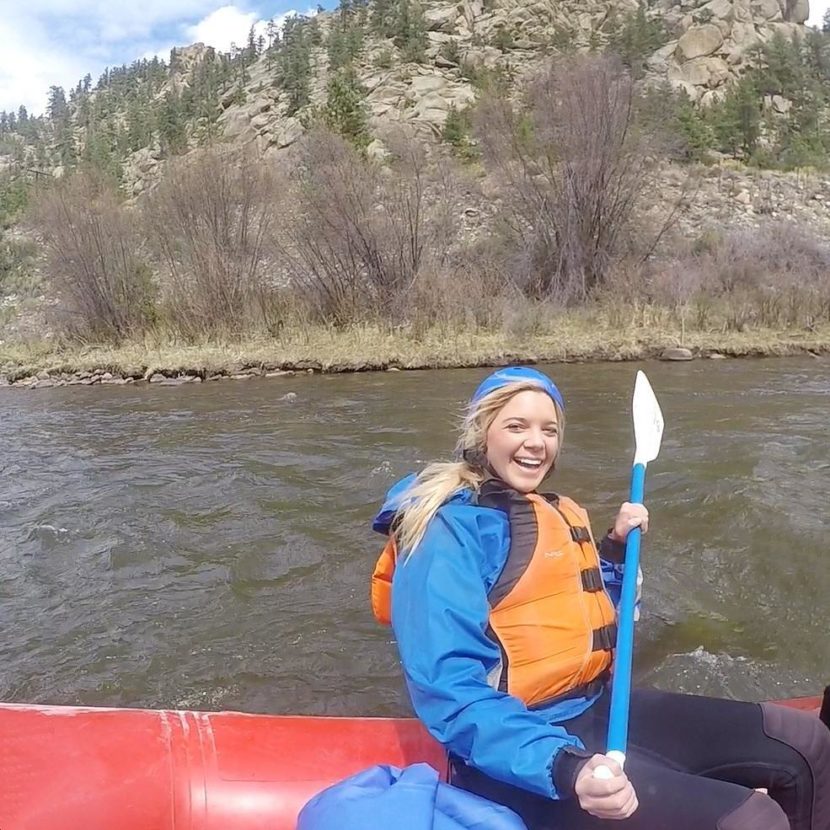 Our guide did an incredible job of navigating us through the rapids and keeping us in the raft even through some pretty close calls. :) I would like to someday go back and try rafting the Numbers route on the Arkansas River, which Performance Tours Rafting also offers.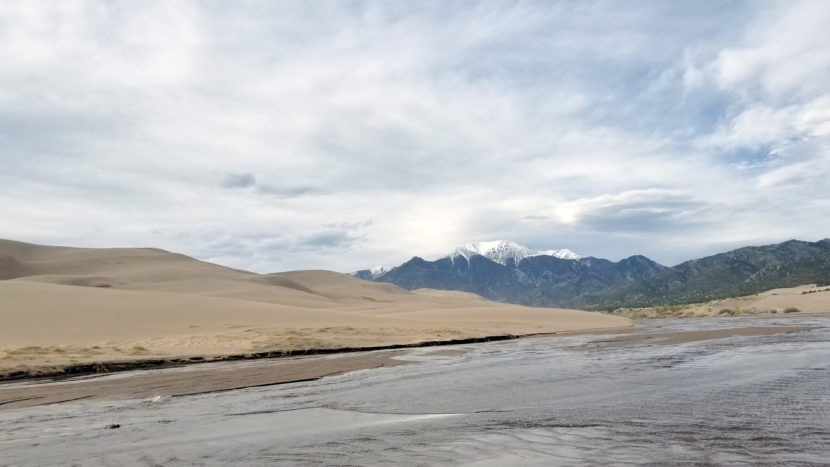 A few hours outside of Buena Vista is the Great Sand Dunes, the largest dunes in America. It was a crazy cool sight. The view goes from flat desert plains, to super high sand dunes, to snow capped mountains. It almost looks like someone used the world's largest dump truck and just dumped massive piles of sand at the foot of the Rockies!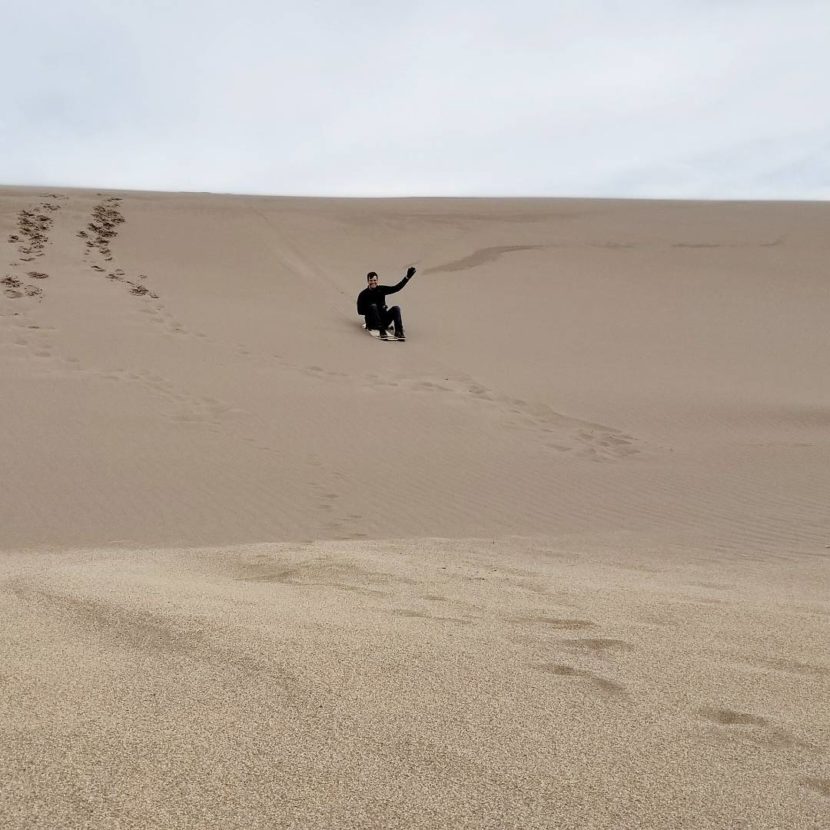 The thing that made it extra cool was that we rented some sleds from Kristi Mountain Sports and slid down the massive dunes. The sleds were really fast and definitely the best, most fun way to get down the dunes. Although the great sand dunes are a little bit of a drive, it is definitely worth the trip to experience them.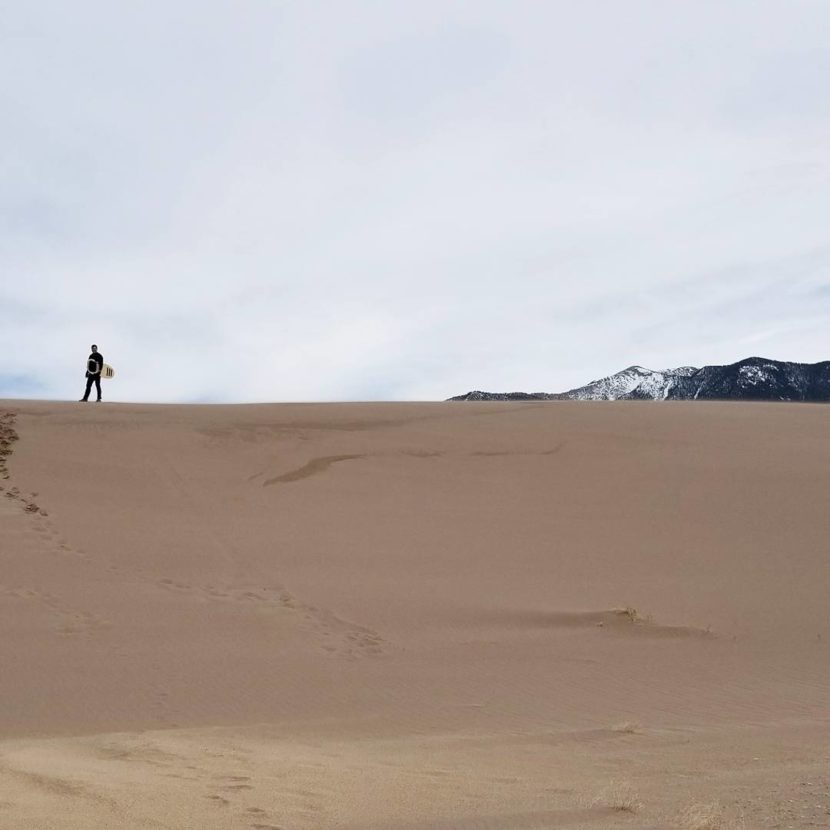 These were our favorite things to do in Colorado so far. But we realized that there are so many amazing experiences in the state that we couldn't fit it all into just one trip. We're planning to head back next month to experience some of the towns west of the Rockies. Can never get enough of Colorado!