This is a sponsored post written by me on behalf of Bear Creek Country Kitchens®.
As we prepared for our trip across the country in our RV, Hudson and I researched a lot about tips for RVing, traveling, and camping. One of the biggest things we learned is that we still have so much to learn! But preparing together to take off for our dream has been a lot of fun. And in almost all of the camping advice posts, the following three general topics were covered, so today we thought we'd share those top 3 tips for first-time campers here.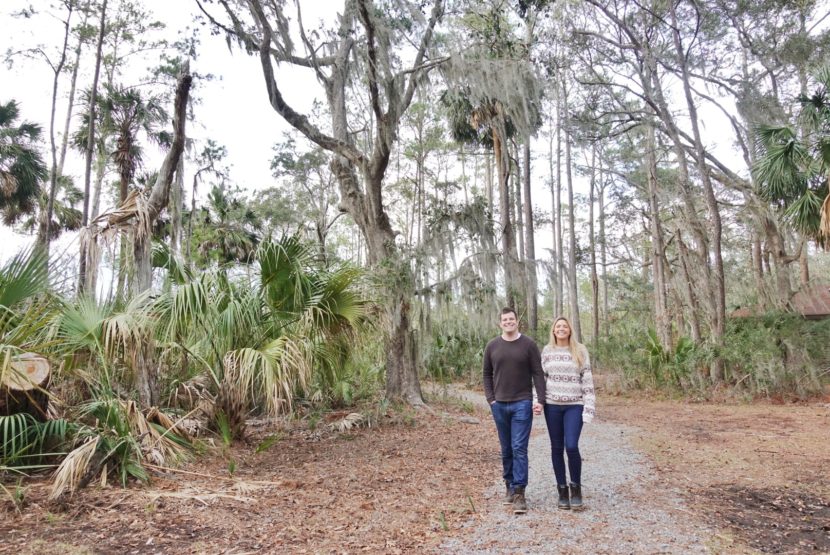 1. Prepare well.
The first step to the success of anything is preparation, which is why we tried to be very intentional about planning for our trip over the past few years. Clearly, preparing for a week of camping doesn't take as much work, but it's still really important to do your research about the campgrounds where you're traveling – do they have decent internet, bathrooms, etc.? – and the things to do while you're at your destination. We've found that the best advice we've received is from people we know who have been at those places. The internet is a great resource, but sometimes it can be overwhelming – so talk with people in person, or post on your social media accounts to see what your connections recommend.
Once the details are in place, the next step of preparation is the packing. Think about what outdoor activities you will be doing, and be sure you bring the right equipment for them (tent, sleeping bag, skis, sports equipment, etc.) and the right amount – not too much, or it will make setting up camp more work. The same goes for clothes – although I wanted to bring as many of my clothes as possible, I tried to focus on the "less is more" perspective and bring mostly comfy, casual clothes. And most importantly, never ever forget toilet paper! You never know when the campground might run out.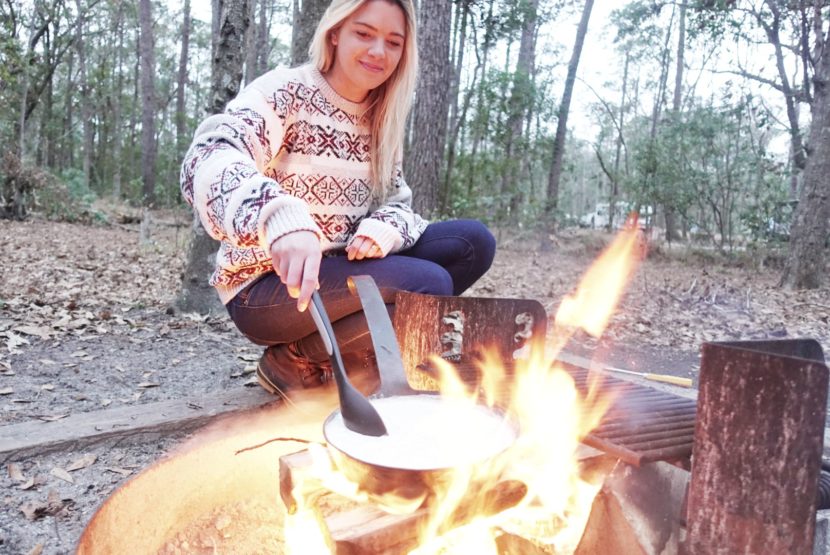 2. Keep cooking simple.
When preparing for a family vacation, it's a nice idea to think you'll prepare big, fancy meals for your family with all of your free time – but the fact is that, in the moment, you'll probably not want to spend time cooking when you could be enjoying the outdoors. Also, campgrounds (and even a 39′ RV) do not have all the cooking luxuries of home – or the space, for that matter. And with food storage, there's also the concern of animals getting into your food, so it's best to pack items in plastic bins or bags.
For these reasons and many more, some of our favorite meals have been Bear Creek Soups®. The soup comes in prepackaged plastic bags so that it helps keeps animals out, maximizes your space, and makes cooking easy. Instead of having to store all of the ingredients separately and take up a whole shelf of both the cabinet and the fridge, the soup (eight servings worth!) is literally in one package. And instead of having to cook chicken, chop up all the veggies, and THEN boil Chicken Noodle Soup – you can literally just boil water, dump in the bag ingredients (choose from many different flavors!), and have it ready in 20 minutes! Bear Creek Country Kitchens uses only the highest quality ingredients for a meal that is perfect for the whole family.
Hudson and I absolutely love Bear Creek Soups and the sense of adventure they promote. If you're looking for an adventure, through March 31st you can enter to win a Great Bear Creek Getaway sweepstakes to the River Stone Resort and Bear Paw Suites. Click here for more information and to enter!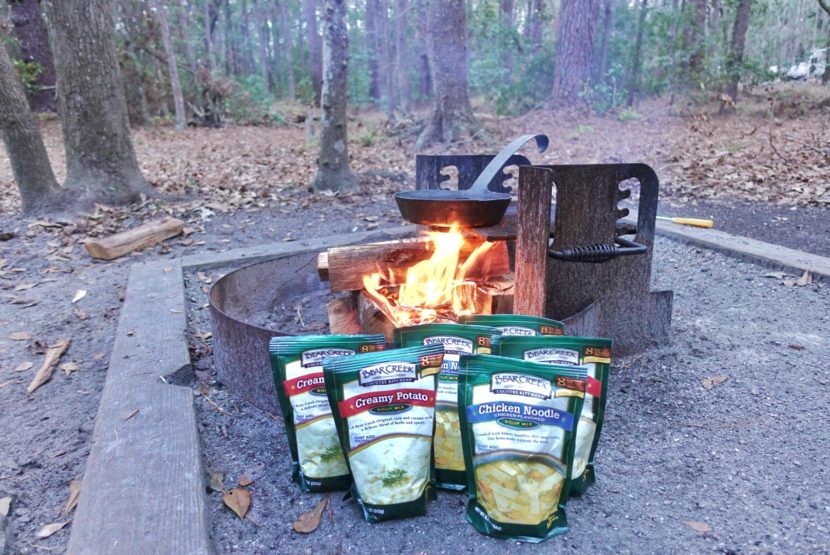 3. Enjoy the outdoors.
Sometimes, things don't go as expected – it can rain, there can be a lot of mosquitoes, or the person in the tent next to you might start snoring. ;) But when you've prepared well and kept your "to-do list" (such as cooking) simple, there's nothing better you can do than just enjoy the moment. This is as much a reminder to myself as anything, that I want to enjoy this journey as much as possible and experience as much of the outdoors as I can.
This country is so incredibly beautiful and we are blessed to live in it, so make the most of each moment when camping. Go hiking, biking, skiing, rock climbing, skydiving, all of the above – and then come back to your campsite and eat some yummy Bear Creek Soup. :)
This is a sponsored post written by me on behalf of Bear Creek Country Kitchens®.