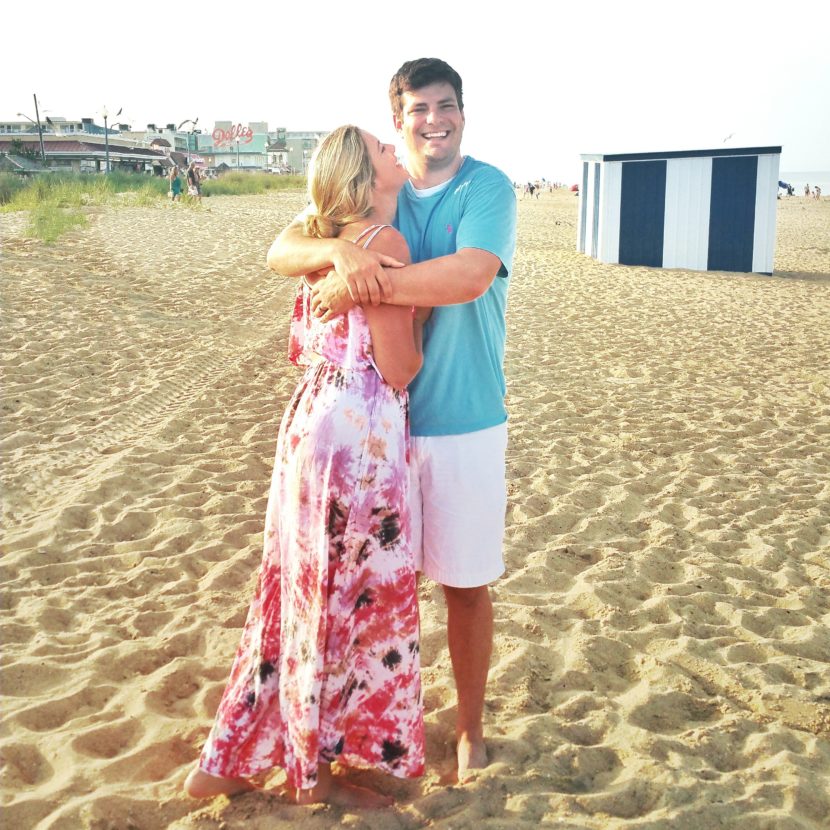 Em and I love the beach! Our favorite beach to visit is Rehoboth Beach in Delaware. Between the boardwalk, fun activities, and great food there is so much to see and do around Rehoboth. But with so much to do and so little time to do it, it can be difficult to decide on what to do! So for anyone who is interested in visiting one of the most popular beaches on the East Coast, here's our list of the top things to experience near Rehoboth Beach!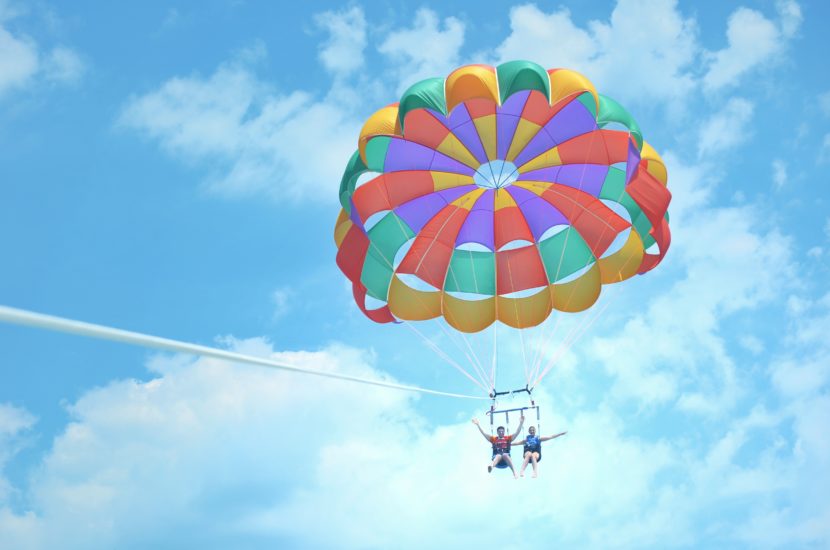 Parasailing
There is no better way to see the Rehoboth Bay than parasailing over it! Dewey Beach Parasailing is located in beautiful Dewey Beach, which is less than a 10 minute drive from the Rehoboth boardwalk. It is less crowded than the main beach and the bay provides a much calmer boating experience! Dewey Beach Parasailing is Delaware's largest parasailing company and has a perfect safety record in over 12 years of operation. (Always a bonus when you are hanging several hundred feet in the air!)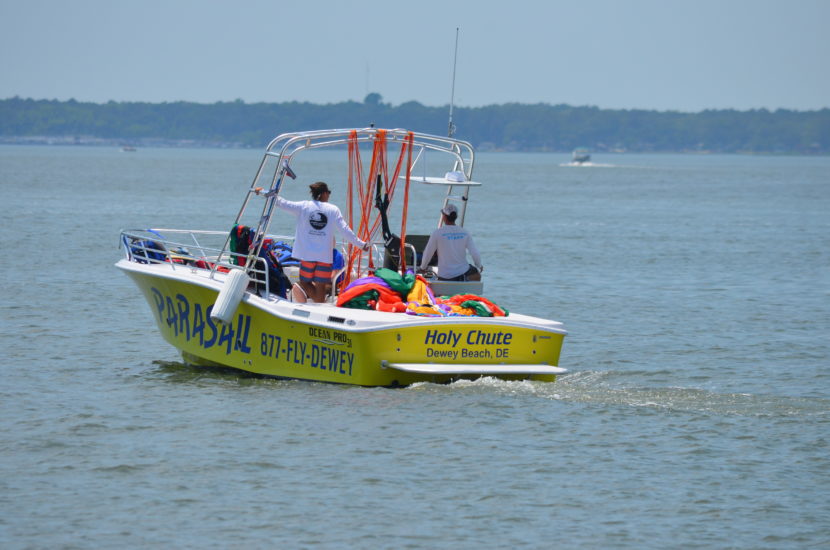 The crew made our experience extra enjoyable. The captain Justin also happens to be the owner! He made the whole experience really fun and was so experienced that it was hard to even get anxious about hanging up in the air! The ride was thrilling and the view was amazing!
Jet Skiing & Paddle Boarding
A trip to Rehoboth would definitely not be complete without a ride on a jet ski – as well as going paddleboarding! There are two amazing companies that offer both of these water sports, depending on where you are staying.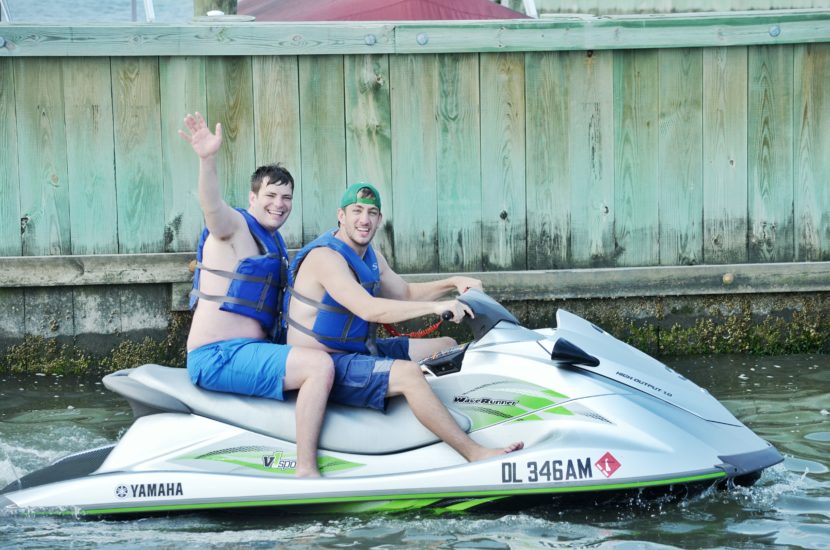 Dewey Beach
Right off the same dock of where we went parasailing was Dewey Beach Watersports, the parent company of Dewey Beach Parasailing, so we also went jet skiing and paddle boarding! Being on the bay side allows for calmer waters, which makes a huge difference. Jet skiing has to be one of my favorite beach activities! It was a lot of fun cruising around Rehoboth Bay over 50 mph! Dewey Beach Watersports' staff was really helpful. They let us do what we wanted but also had someone out on a boat just in case we ever needed any help! After zipping around the bay on jet skis, we slowed down and went paddle boarding. It was really relaxing and a great change of pace being able to paddle around the bay and get to soak in the beautiful scenery around Rehoboth Bay.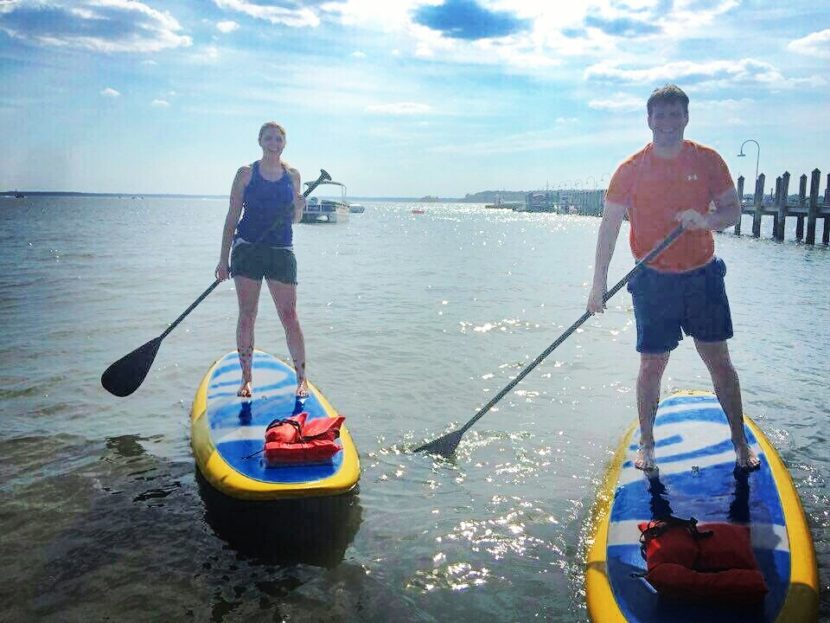 Millsboro, Fenwick Island, Assateague, Downtown Ocean City MD, West Ocean City, and 22nd Street Ocean City
Top Gun Watersports specializes in jet ski rentals and has 6 locations all around Delaware and the Maryland Coast. The location that we went to was in Millsboro which led out between Rehoboth Bay and Indian River Bay (Yes, we went jet skiing twice – it's so fun!).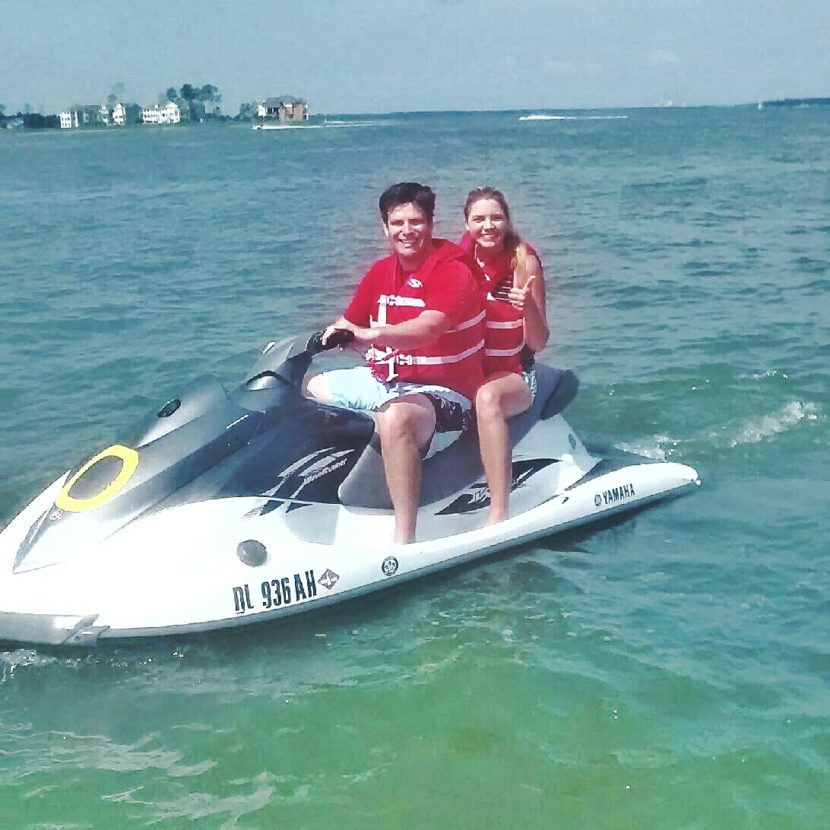 The company is family-owned and does a great job of making sure that you have the best experience possible. Our guide Mike was especially awesome and really accommodating, for both new and experienced riders. He road out on another jet ski with us and was there to help us if we ever needed anything. But once we got out into the bay we were free to cruise around as fast as we liked!
No matter if this is your first time jet skiing or you are an expert, Top Gun Watersports makes sure that you have a great experience. With four square miles of riding area in Millsboro, they offer the largest riding areas so that you have more room to cruise and explore. :) The company specializes in jet skis but also offers kayak and paddleboard rentals!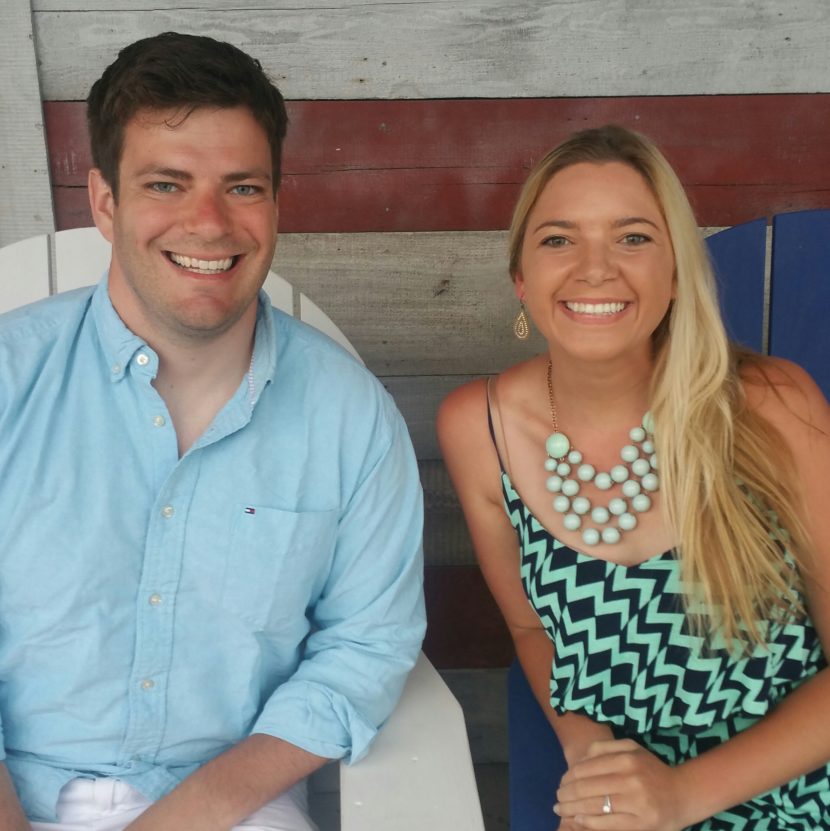 Delicious Food
Restaurants
Peace, Love, and Chicken. That's the slogan at Jimmy's Grille, which has three locations in Bridgeville, Dewey Beach, and the one that we ate at in Rehoboth.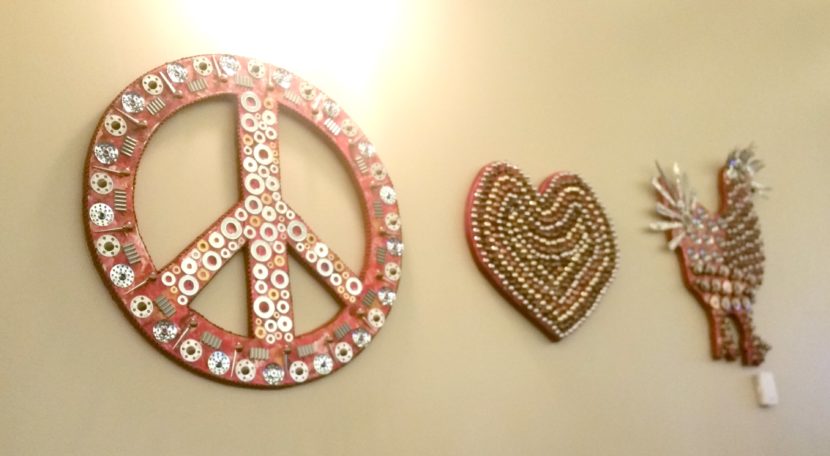 If you love great food and enormous portions, then this restaurant is the place for you! One of the coolest things about Jimmy's Grille is their commitment to serving the freshest, local food they can find! They have a section of their menu dedicated to showing the local areas that they receive their meats and seafood from.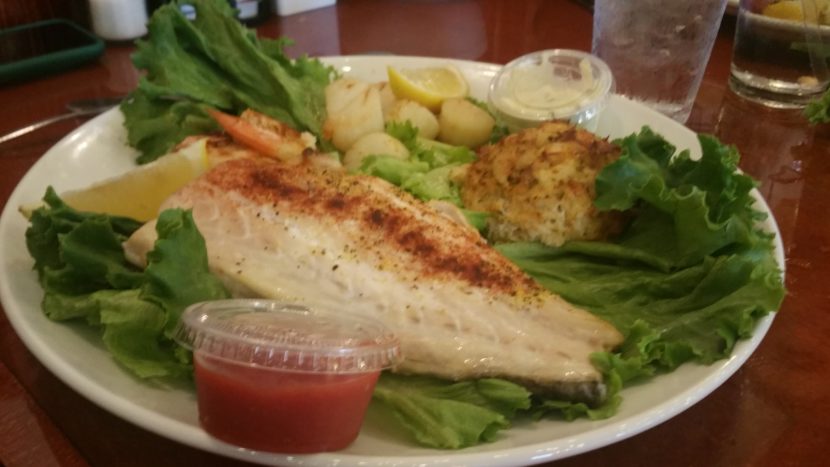 In just one entree I had some of the best crab cake, shrimp, and scallops that I have ever tasted! The portions were so big that I actually had food left over (which is pretty rare for me). Even though I was completely full, that didn't stop me from trying one of Jimmy's Grille's famous desserts!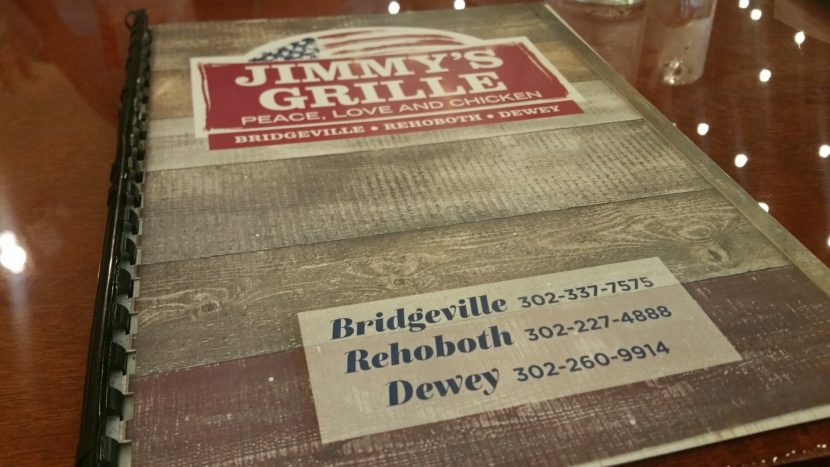 I had a "piece" of their chocolate, chocolate cake. And I say "piece" in quotation marks because one piece seemed the same size as ½ a cake! It was so good that I would definitely advise saving room for dessert.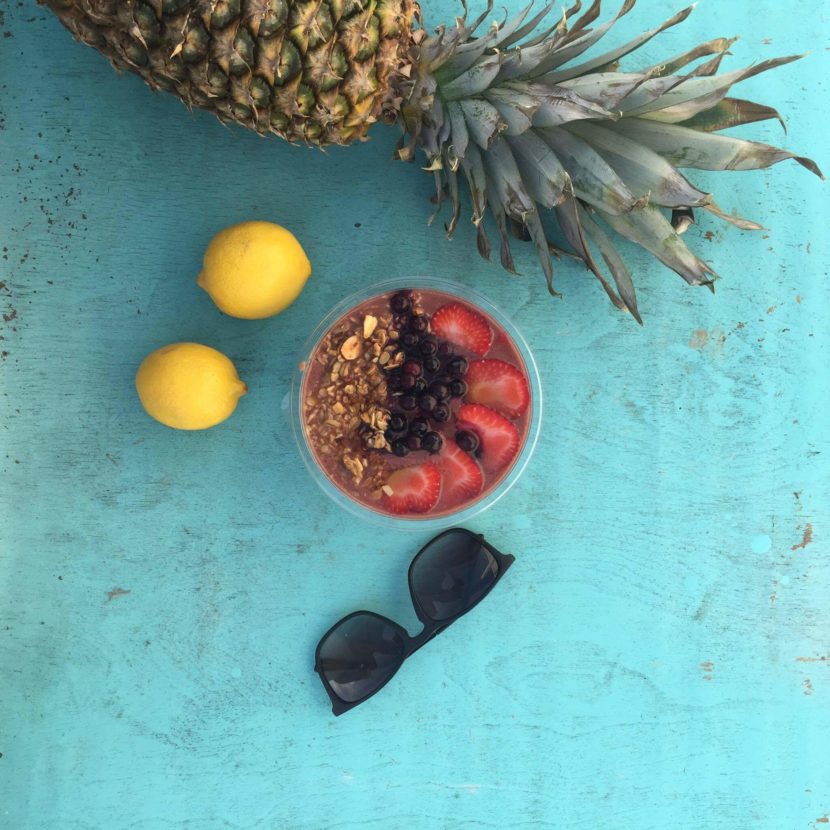 Juice Bars
We went to two amazing juice bars that serve acai bowls in Rehoboth: Dreamer Coffee & Juice Bar and Twist Juice Bar. Acai is a type of South American berry – and when mixed like a smoothie and topped with fresh fruit, granola, and peanut/almond butter, it's absolutely delicious! Em's whole family loves acai bowls. They make sure to eat them on every vacation and have even had them in Florida and California (the states known for making acai bowls popular in the US), so Em knows a good acai bowl when she has one!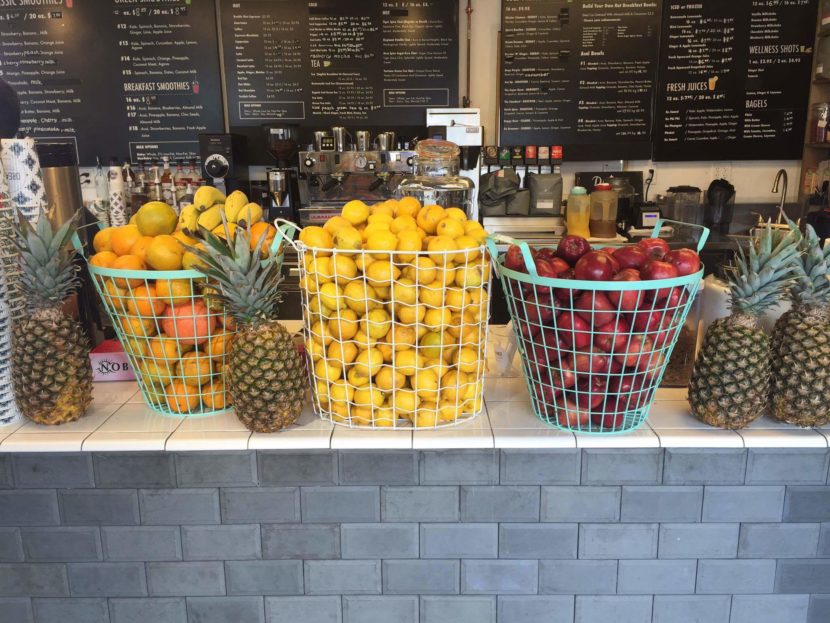 Dreamer Coffee & Juice Bar is located on Rehoboth Avenue, and with its amazing branding it's hard to miss. The stand looks so fresh and fun and like a place where you just want to hang out. Their staff was super friendly too!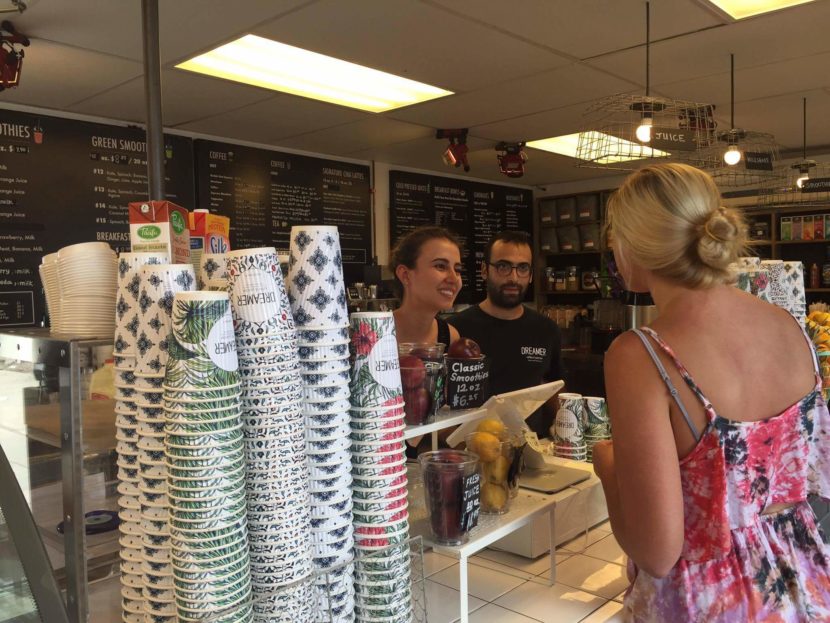 Dreamer Coffee & Juice Bar serves a variety of drinks, smoothies, healthy foods, and of course acai bowls! In addition to an acai bowl, Em also tried one of their mint lemonades and she kept talking about how amazing it was.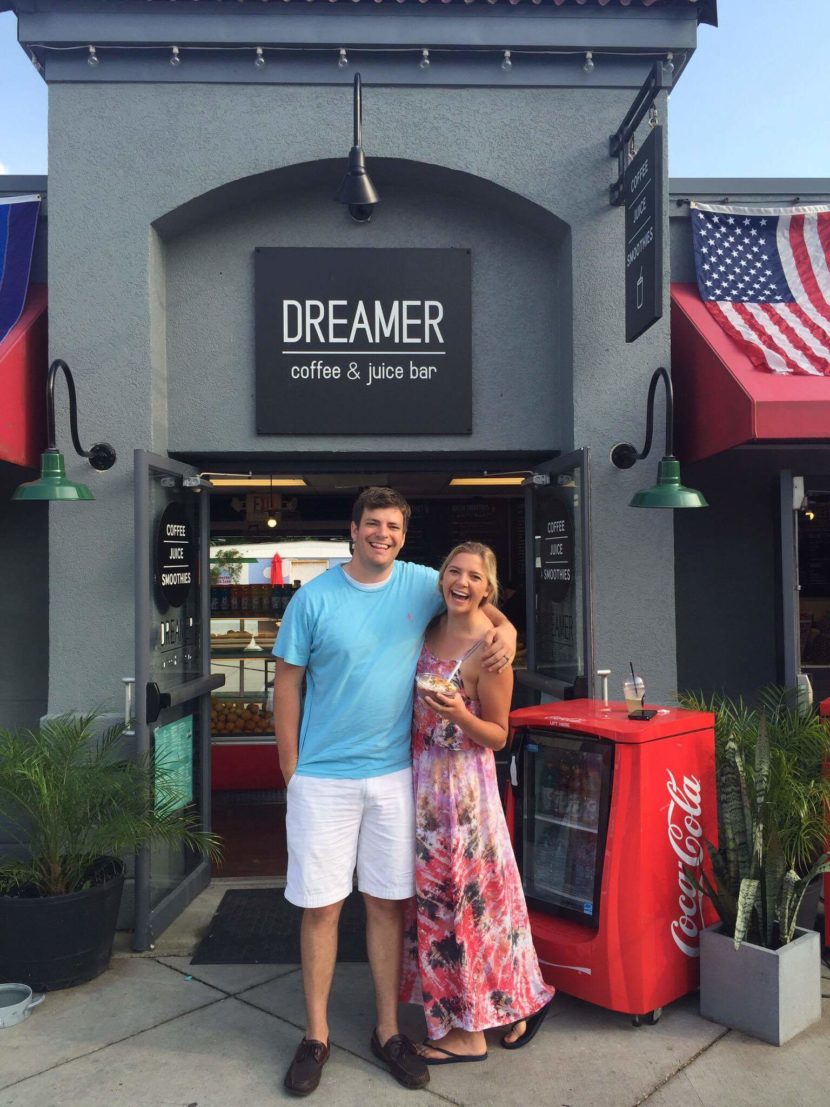 The other place we went to was Twist Juice Bar, which is located at Wilmington Avenue and 1st Street, just across from the gym!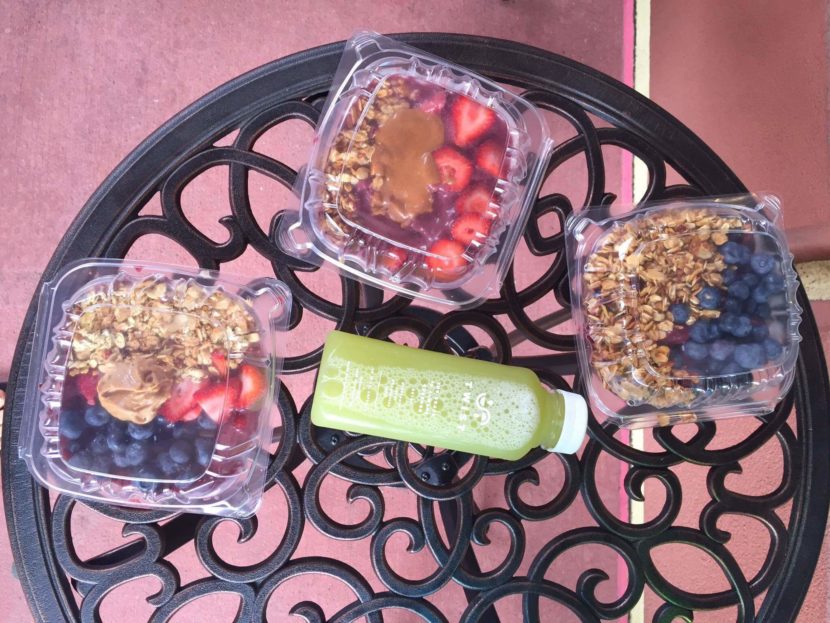 They also serve delicious juices and acai bowls. I did their "build your own" acai bowl option which allowed me to choose all my favorite toppings. :)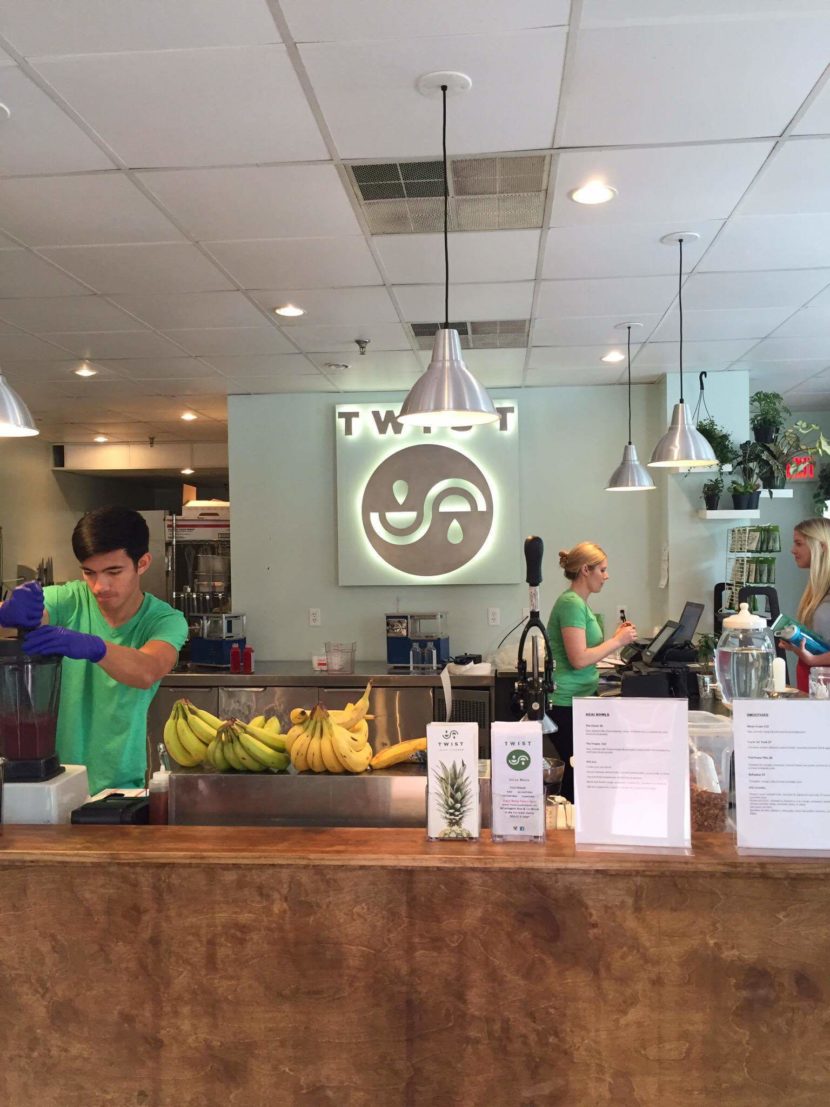 Em also tried their "The Grass Is Always Greener" detox juice and asked me if we could go back for another, ha!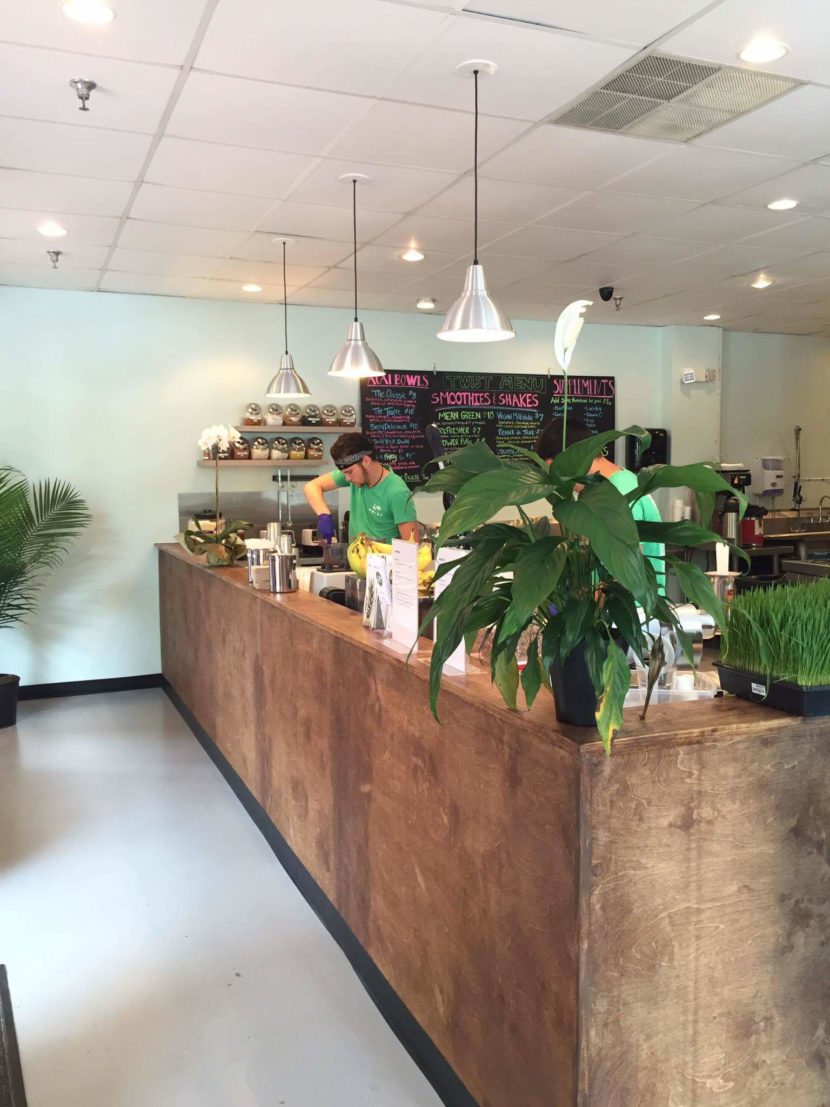 Twist Juice Bar specializes in cold-pressed juice, which means a hydrologic press separates the pulp from the juice so heat is not added and all the good stuff remains intact.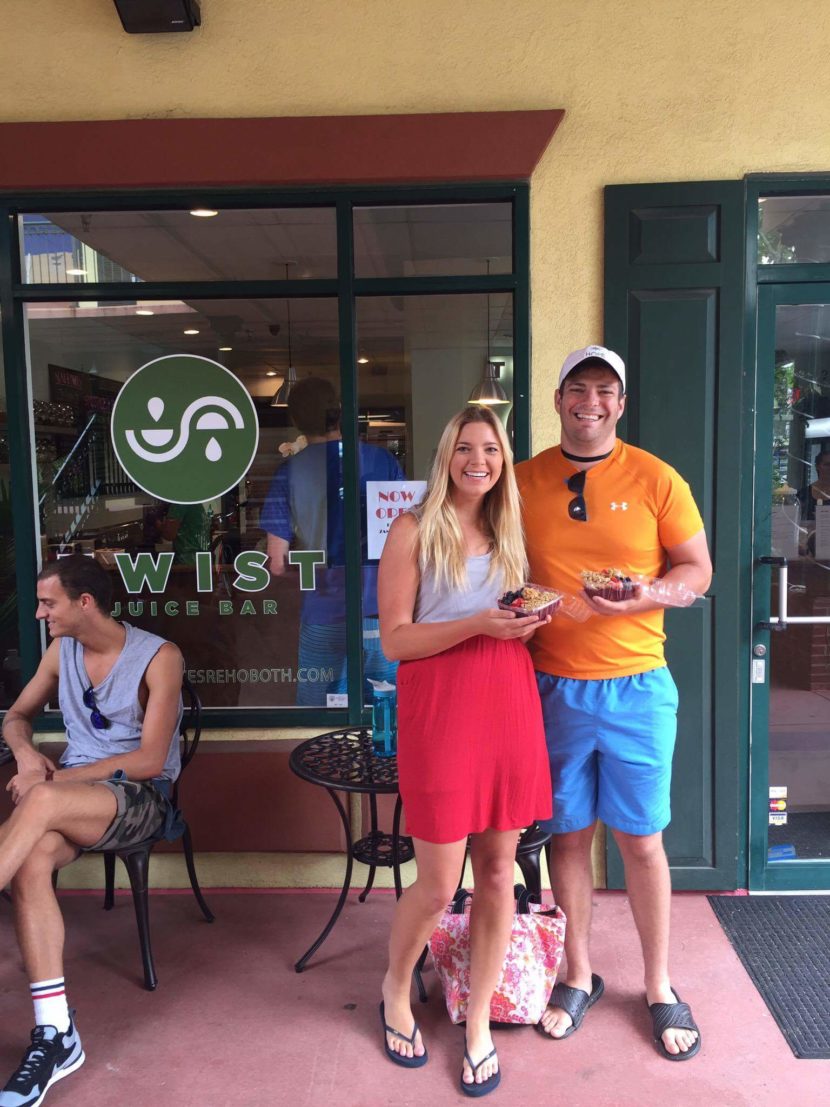 Mini Golf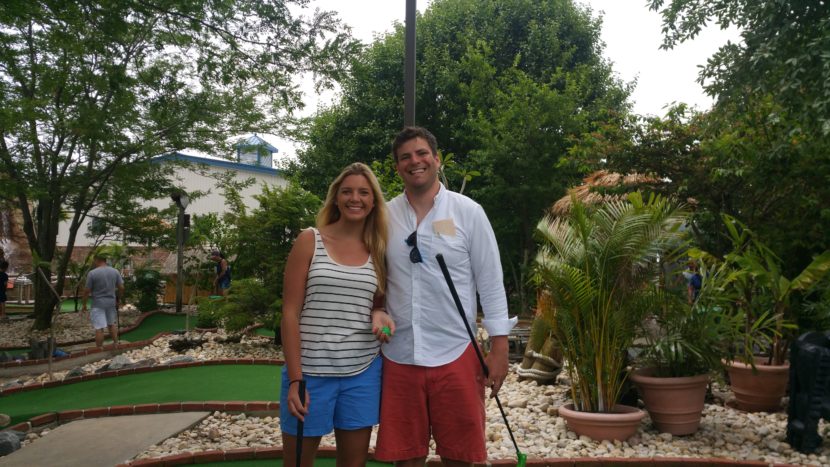 No beach trip is complete without a game of mini golf! And Shell We Golf, located on Route 1 in Rehoboth, is the best location in the area. It's conveniently located right off of the main road, but designed in a way that it feels like you are playing in your own little private tropical paradise.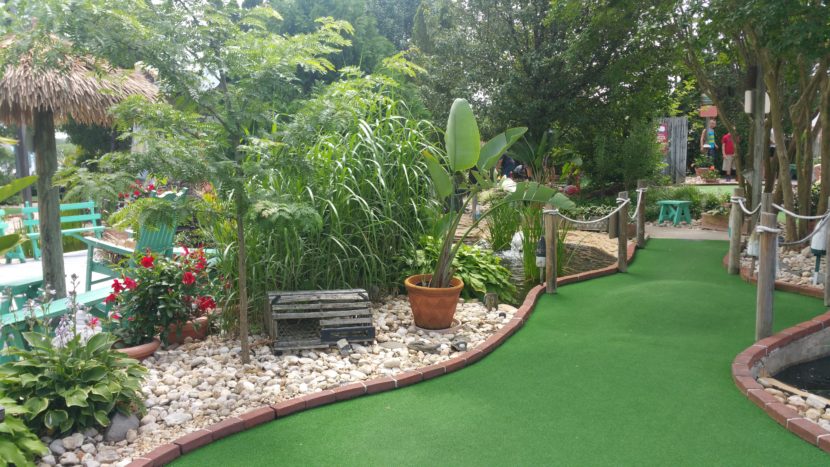 Each year, the company has new plants shipped in from Florida to help ensure that the same tranquil atmosphere is preserved. The course is challenging and fun. Each hole offers a unique layout that keeps you guessing.
After playing a round of mini golf, Em and I had to try some of their cold, refreshing ice cream. The serving portions were huge! And the ice cream tasted especially good after beating Em in mini golf. ;)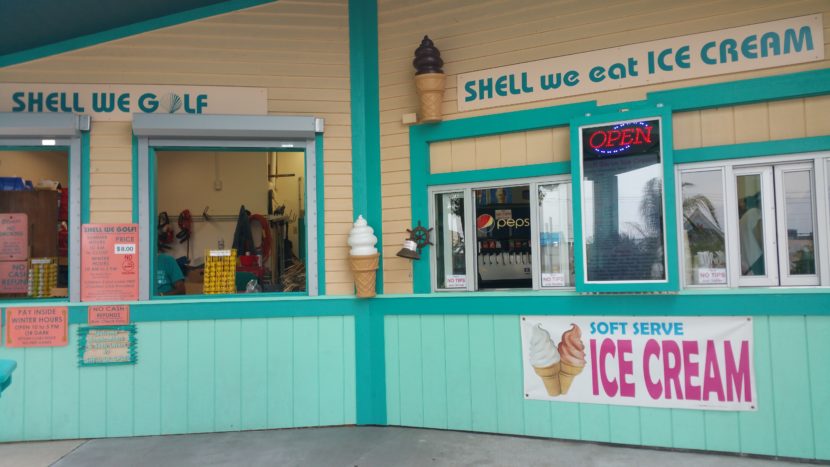 The thing that makes Shell We Golf extra amazing is the Sea Shell Shop! Anything and everything beach related can be found inside the Sea Shell Shop. They offer home decor, hermit crabs, beach souvenirs, and even fresh-made fudge! It is a great place to explore and pick out something to remind you of your trip to Rehoboth.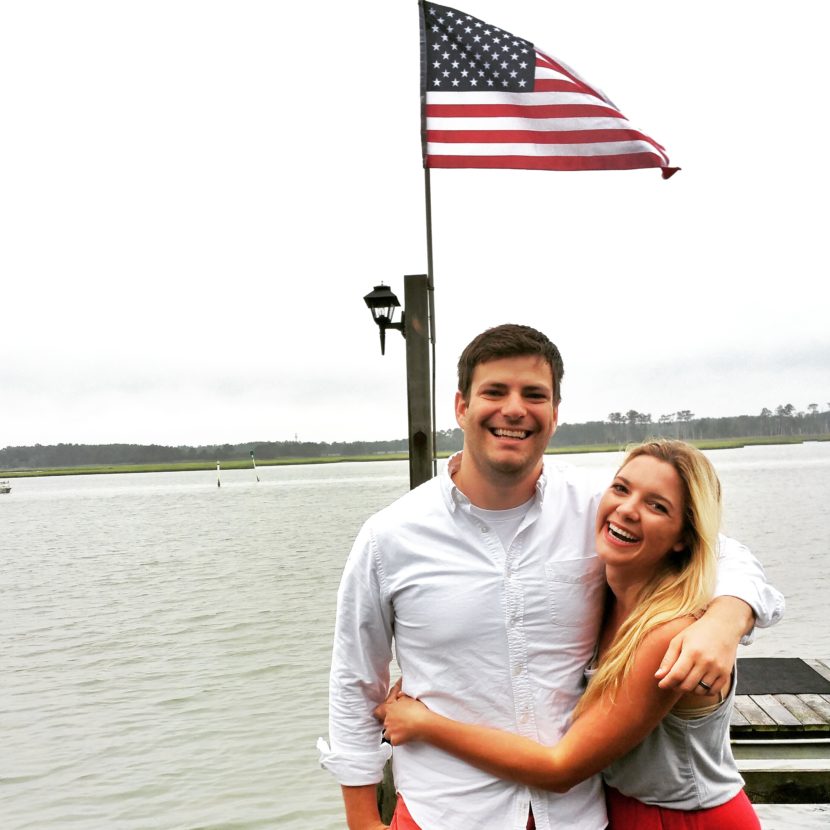 So that's our list of must-experience things near Rehoboth! If you are able to go to the beach this summer, we'd love to hear if you visit one of these places!!