I came to life when I first kissed you
The best me has his arms around you
You make me better than I was before
Thank God I'm yours
This song – "Yours" by Russell Dickerson – is a fav of ours, as well as just about everyone who listens to country radio. If Hud and I weren't already married, it'd be our first dance song! Russell's EP has been a go-to on our RV roadtrip – his songs are so catchy, upbeat, and romantic. His debut album YOURS releases this Friday, and we are super excited (you can preorder it here)!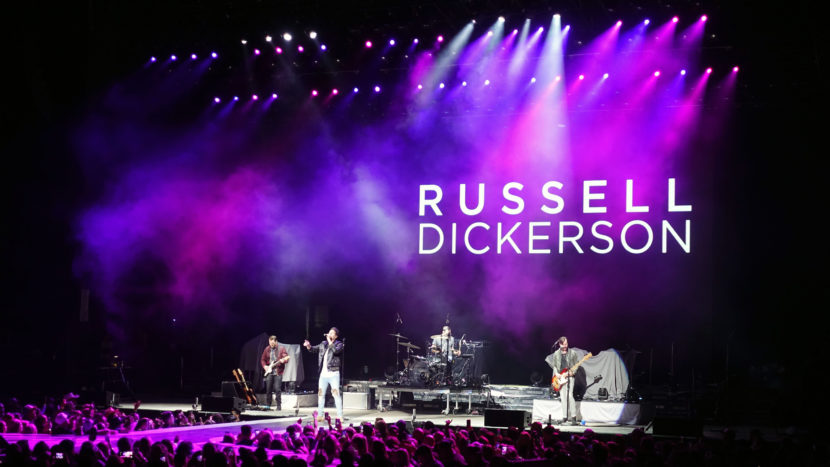 It was such a joy to chat with Russell and his beautiful wife Kailey about music and marriage, and then to meet them when our paths crossed near Seattle last week as he performed on The Smooth Tour with Florida Georgia Line!
One thing I love about Kailey and Russell is that they are super genuine and energetic. It's clear that they truly care about other people and have a blast together! We really admire their fun, godly marriage and the way they work so well together. They are not only an amazing couple, but also an awesome team in the music industry. Kailey's background is in photography and videography so she took Russell's album photos, shot the music video for "Yours" (with a $6 budget! Amazing story which you can read here), and works alongside him. "We honestly spend 98% of our time together and we love it," Kailey said. "It's so powerful because he's not singing to some 40-year old camera operator in a normal studio setting; he's actually singing to me." [Read more…]