This shop is part of a social shopper marketing insight campaign with Weave Made Media® and Rubbermaid, but all my opinions are my own. #WeaveMade #FastTrack http://my-disclosur.es/RgFrEH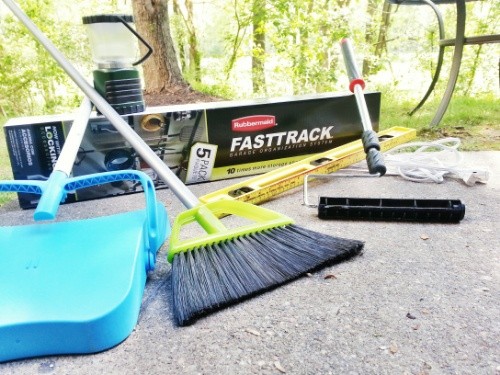 Em and I, like most young couples in the DC/Baltimore area, live in an apartment.
With a lot of stuff to store and not enough places to store it, our apartment organization is…difficult, to say the least. Thankfully, we have a two-bedroom apartment…or as we call it, one bedroom plus "the big closet," which is our storage unit for all the random stuff we have. Em has so graciously given me the room as my "man cave," so to the clutter I've added some weights, a desk, and my three computer monitors (Em still doesn't understand why I "need" three monitors, but how else am I supposed to watch a movie, write a paper, and keep up with ESPN updates?)!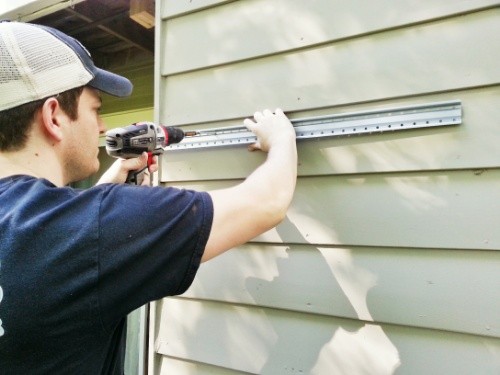 I like apartment organization, but am not historically the best at keeping things this way (that's why I got married :) My wife has been introducing me to these things called organizers. It's kinda a foreign concept to me, considering that the only organizational system I had in my dorm room in college was separating things by piles all across my room. You might think that I was the worst roommate in the world, but my pile system was actually pretty advanced in a dorm of 70 guys!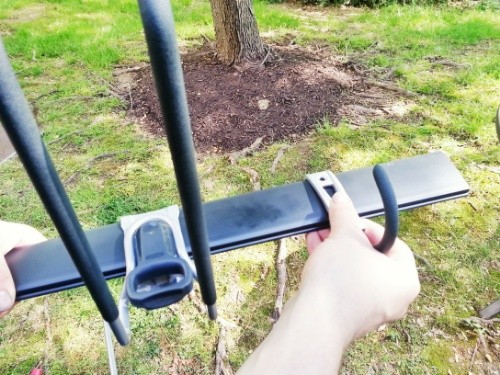 One of the organizational tools that has been helpful is the Rubbermaid FastTrack kit that we got at Target. It's easy to install and has a ton of hooks to fit any type of tool. The hooks snap on easily and can adjust anywhere on the slide. I hung it on our patio and it's been really helpful! (And if you want to buy it, it's regularly $33.99 but on sale for $28.89 from May 18-24, in Target stores only).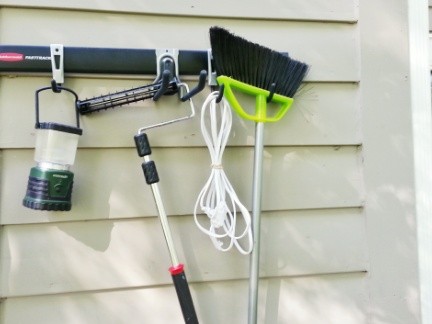 So this whole using organizers thing may actually be a step up to my pile system for apartment organization. Using the Rubbermaid FastTrack kit has actually allowed us to see the carpet in "the big closet." Now we'll just have to see how long it stays that way!