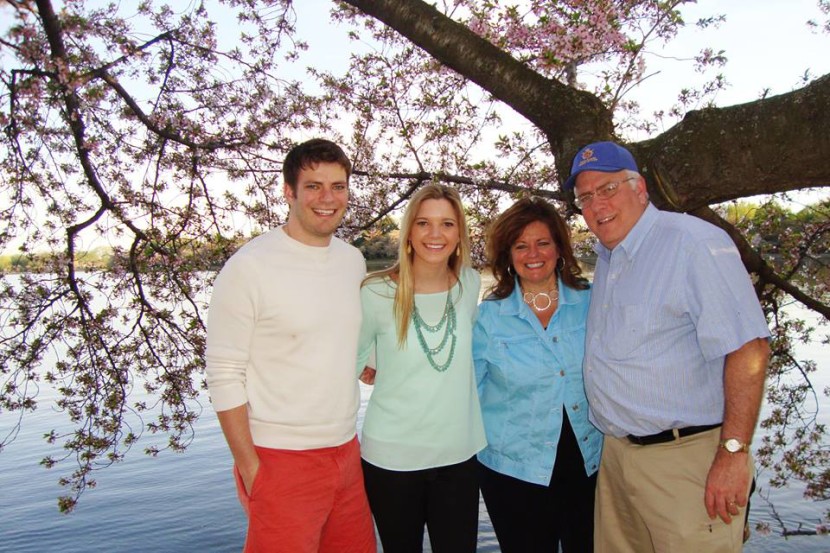 Matthew 6:33 – "Seek first the kingdom of God and His righteousness."
That was part of one of the last emails Dad ever sent me.
Two weeks ago, he truly experienced the kingdom of God. But it still doesn't feel real that he is gone.
There was so much more we wanted to experience with him.
But as Hudson and I reflect on Dad's life, we are so thankful for the time we did have with him.
I've been thinking a lot about his legacy and the kind of person I want to be…
Dad was one of the biggest encouragers I know. He just "got" people and supported them in whatever way they needed.
He inspired us to recognize our gifts, and to use them to glorify God.
He never spoke negatively of other people.
He rarely talked about himself (unless it was to make fun of himself).
He found joy in selflessly giving to others, both with his time and his money.
He wasn't focused on material possessions. 30 inner tubes were much more fun to him than a fancy car.
He didn't get caught up in insignificant "problems" or worries, but understood things in the perspective of eternity.
He rarely was without a smile. And he sure knew how to laugh and have fun.
He reminded us that the difference between good and great is the little things.
He encouraged us to dream big.
He prayed for us regularly.
He never missed an opportunity to remind people he loved them.
He lived his life to glorify God, and spent each day striving to know Jesus more.
Thanks for the example you set for us, Dad. We love you.