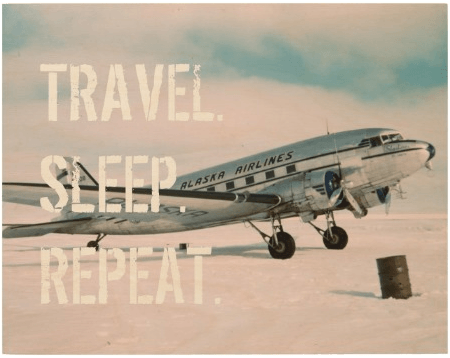 I don't know about you, but Christmas is my favorite holiday of the year. And in the past few years, I've found that I enjoy giving gifts more than getting them. The only problem is, half the time I can't think of any good Christmas gift ideas!
You might remember my previous post about Zazzle…when they told me their idea of doing "Christmas in July," I was totally on board. Why wait until December to start thinking of Christmas gift ideas, when there are great deals going on now?
I ordered this "Travel, Sleep, Repeat" wood canvas for Hudson and was SO happy with how it turned out that I decided I couldn't wait until December to give it to him. Whoops!
And I might have went just a little bit overboard on the customizing stuff. Zazzle literally lets you customize almost anything! I made custom throw pillows for my friends getting married this year, and even a custom-designed "I'm so fancy"tank top that I was planning to give my sister, but might just keep for myself.
Seriously, check out Zazzle if you need Christmas gift ideas! And let me know what you're planning to buy for your husband this year, because I obviously need another idea!