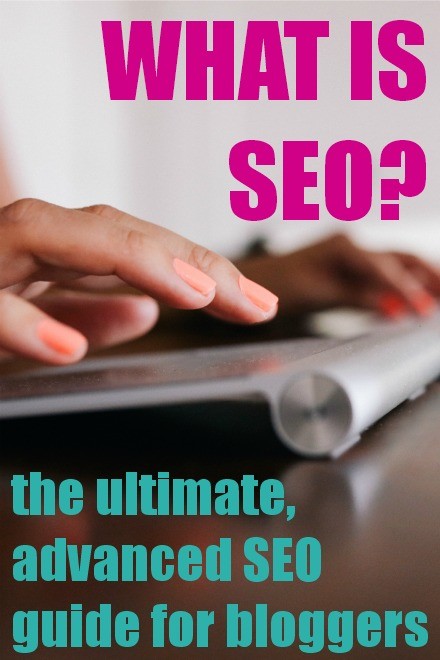 Alright bloggers, it's my time to talk nerdy to ya! :) If you have ever wondered "What is SEO?" and "How does SEO for bloggers work?", hopefully some of your questions will be answered through this post! This is part of my business of blogging series so if you want to go into further depth on SEO through a blog consultation, let me know!
What is SEO?
SEO stands for search engine optimization. Essentially, the idea behind it is that there are steps you need to take to get your blog to rank high in search engines. If you're taking the time to write content, you want it to be FOUND, right?! So besides the people who regularly subscribe to you, and who find you through social media, a great way to get people to read your blog is for them to find you through search – which is why "What is SEO?" matters so much! So here are my top recommendations for SEO for bloggers.
6 Laws of SEO for Bloggers
1. For every blog post or page you have, choose a search engine optimized keyword.
VERY important: Choose a SEPARATE keyword for every post/page. I used to think that using the keyword "marriage blog" in each of my posts was a good idea, BUT I have learned otherwise.
The reason for this is that when people search a keyword, you want to kindly "manipulate" them to go to the exact page or post that you have determined…so that they find the right content they're looking for. For example, on my love story page my keyword is obviously "love story," but when I talk about our story in other posts I will work in a different keyword other than love story so that they go directly to my love story page if they search "love story." (Sorry for the run on sentence, but hopefully that makes sense!)
2. With SEO for bloggers, how do you know which keyword to pick? Use the Google keyword tool.
The Google Keyword Tool, along with other tools like the Yoast plugin (see #3), will help you determine (1) what keywords people are most often searching for and (2) how competitive the keyword is. Ideally, you want to find a keyword that has a HIGH number of monthly searches with LOW to MEDIUM competition.
When you enter into the keyword tool, ask yourself: What need is my post meeting? What will people who eventually end up at my blog post have searched to get here? Let me give you an example. For this "What is SEO?" post, I went into the Google keyword tool and, after thinking of what people who find this post might have search to get there, entered "SEO for bloggers."
I then sorted by the highest number of monthly searches for my "SEO for bloggers" term. I found that "SEO", "search engine optimization", and "SEO services" had the highest number of monthly searches (obviously), BUT that they were also ranked high for competitiveness (obviously). "What is SEO?" was the fourth term most often searched, and I was REALLY surprised to see that this term was ranked low in competitiveness!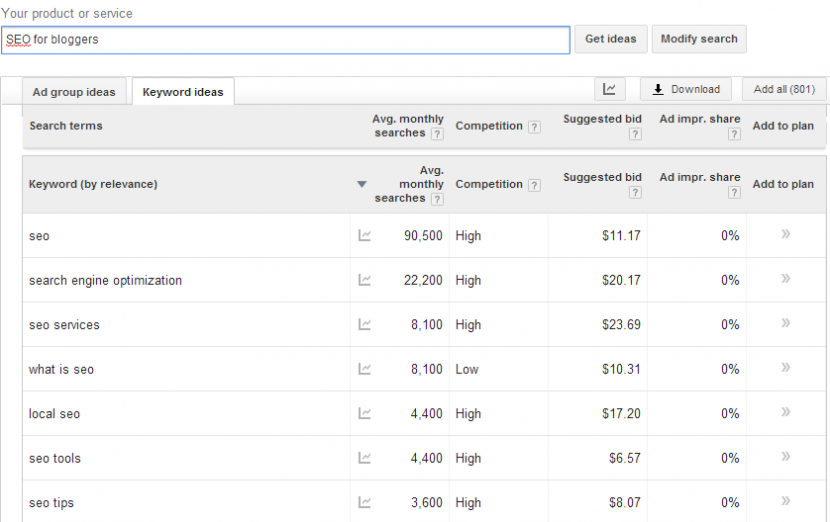 SO, I decided to make "What is SEO?" my main keyword, BUT because I felt that "SEO for bloggers" was also something that really related to my post, I weaved that in as a secondary keyword. Just as important as finding the right keyword for SEO like I described above, is that you find a search engine optimized keyword that relates to your post. [Read more...]