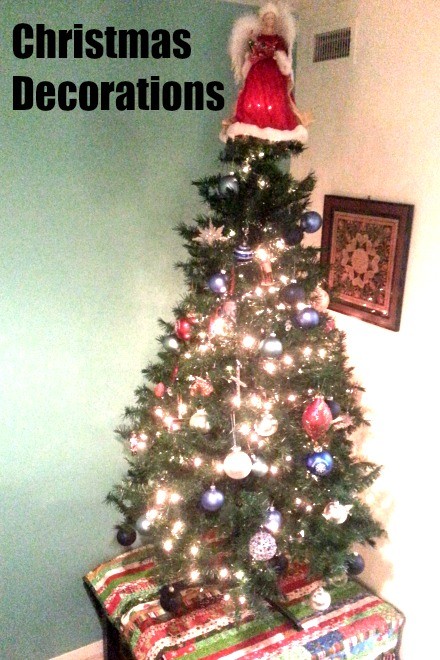 This is a compensated sponsored post, though all opinions are my own.
When do you typically begin decorating for Christmas?
Sears & Kmart recently conducted a study which found that 25% of Americans begin setting up Christmas decorations one month before the holiday. And I think Hudson and I are in that boat…we decorated last week!
What are some of your favorite Christmas decorations? The study also found that 58% of participants said their most essential Christmas decoration was the tree.
I would have to agree…there is just something about a glowing Christmas tree that makes the whole home feel warmer. And homier.
Ladies, I don't know if you're the same as me, but as we decorate our tree I absolutely LOVE to tell the story behind every single ornament. Hudson is always thrilled (not)…but it is so special to me to remember who the ornament came from and the significance behind it!
I would say my decorating style is classic and colorful. This year, I bought Christmas decorations at Sears and was amazed at how inexpensive they were! Here are some of my favorite Christmas decorations from Sears: [Read more…]