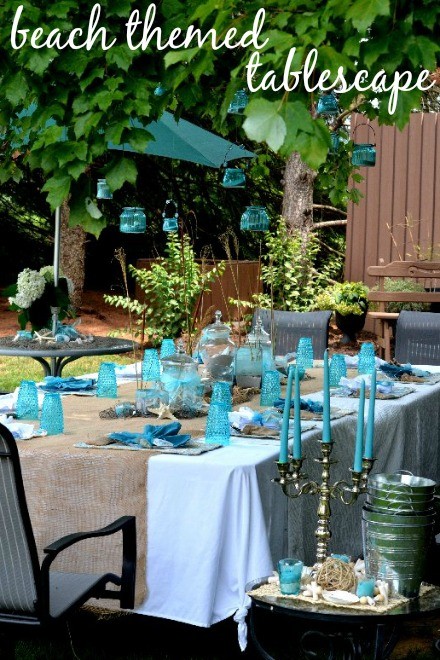 This Thursday, I'm thankful for a great past weekend with friends and family!
We took our small group friends up to Lancaster for the day. We piled eight of us into the van and started the day off with an impromptu stop for free 7-Eleven slurpees (obviously a great beginning)! We traveled to my family's house first…mom made a delicious brunch and my dad played everyone in a game of croquet!
After a great time with my family, Hud's dad took us tubing! We then spent the evening with Hud's family. His mom is the queen of beautiful tablescapes and created this gorgeous beach themed tablescapes, complete with sand dollars with our names on them. Talk about Pinterest-worthy tablescapes!
As I reflect on the weekend, I'm so thankful for friends who set aside a whole day to travel to our hometown with us! It was so fun having them there and getting to show them around where we grew up.
I am also so thankful for two incredible families who went out of their way to make it a special time. Both Hud's and my moms have such a gift of hospitality! They made incredible meals and were so sweet to our friends. [Read more...]